The First Light Tiny House is a custom tiny home designed by First Light Studio and built by Build Tiny. The solar powered off-grid tiny home is 7.2-meters long.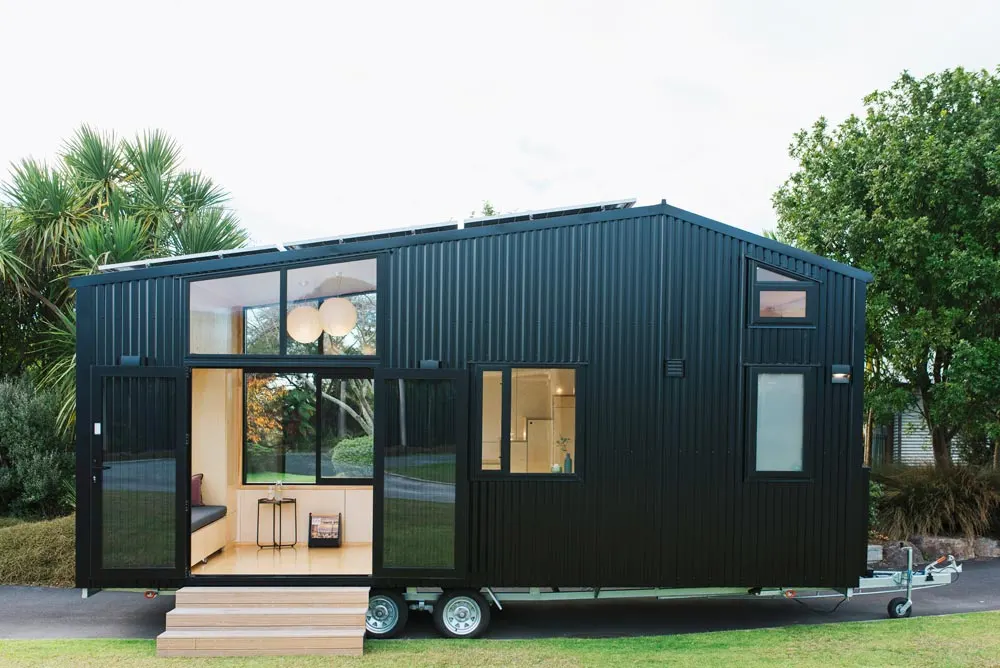 The steel-framed tiny home was built using black corrugated iron finishes, double glazed aluminum windows, and lightweight poplar core plywood for the interior linings. Double entry doors and large windows provide abundant natural light.
In the kitchen you'll find a stainless steel countertop, double burner gas cooktop, oven, and upper and lower cabinets that match the rest of the house. A drop down leaf at the end of the counter provides a dining area for two.
A large set of storage stairs leads up to the sleeping loft above the kitchen. The loft has a skylight centered over the bed.
The modern bathroom includes a shower with glass door, white sink, storage space, and a composting toilet.
For more information about the First Light Tiny House, please contact Build Tiny.
Also available from Build Tiny: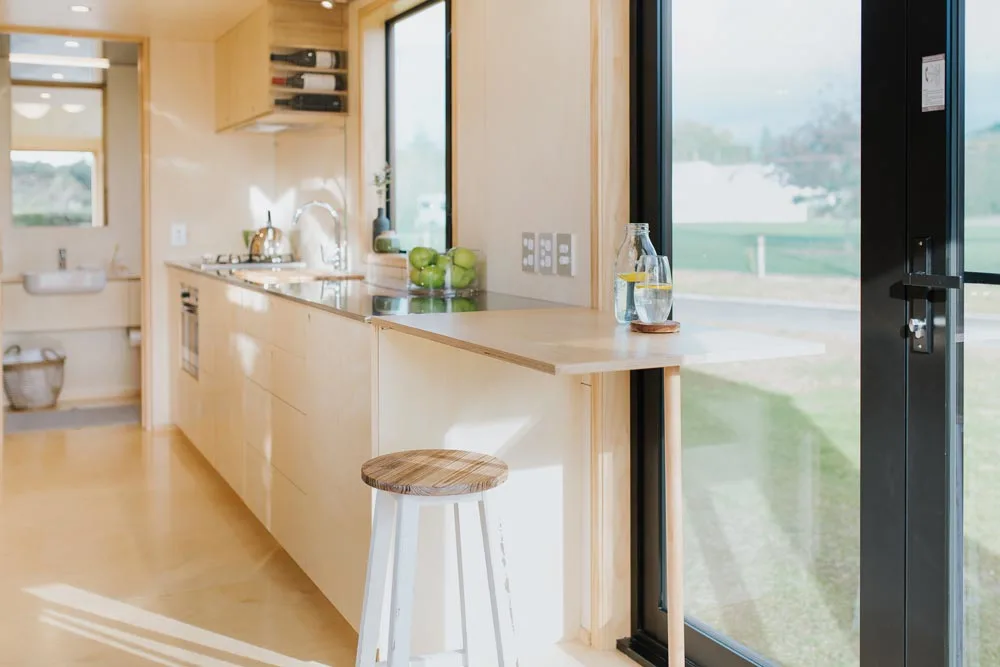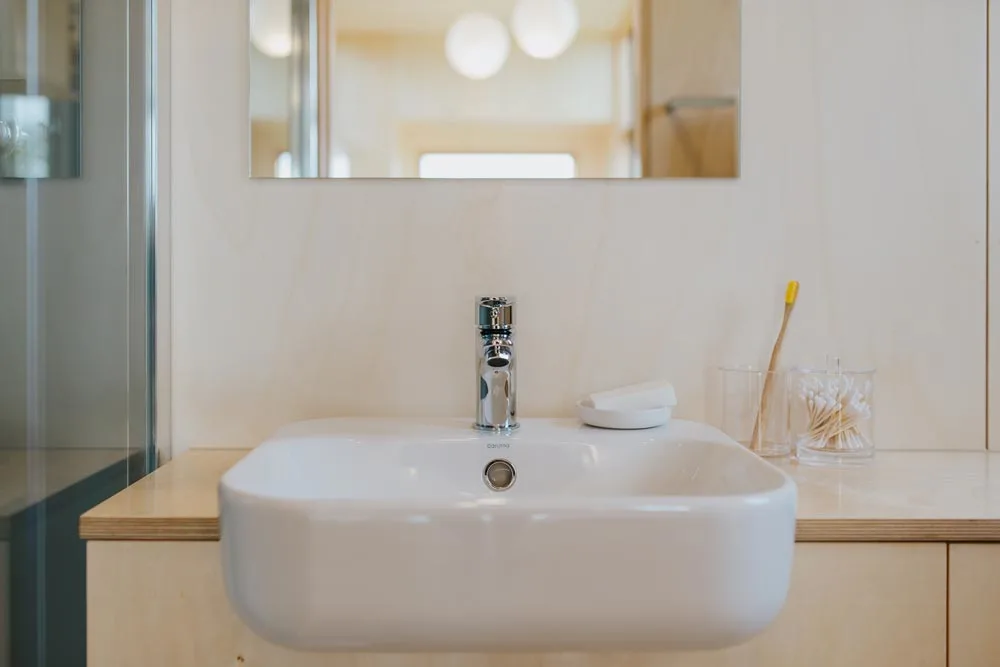 Images © Build Tiny