Built by New Zealand's Build Tiny, the Cherry Picker Tiny House is an overwidth custom tiny home that will be used as a guesthouse. The window placements were carefully planned so the clients could take advantage of their property's panoramic views of the ocean and farmlands.
Since the owners plan to use this as a guesthouse and won't move it often, they opted for a 2.9-meter (~9.5-foot) wide trailer. A large deck was built around the house so the owners and their guests can enjoy the views.
The Cherry Picker was built using steel framing, double glazed aluminium windows, and vinyl cladding. There is a covered rear entry porch with cedar accent, and full light double doors open onto the deck. A bi-fold kitchen window opens onto the servery.
Lightweight poplar core plywood lines the interior walls. Recycled native Rimu timber was used for the bookshelf and stair treads.
The kitchen has a removable cupboard to extend counter, a pull-out pantry, and it is plumbed for a future washing machine. All of the cabinets are made from poplar. There is also a custom stainless steel counter, refrigerator, and full size range with venting hood.
In the living room is a queen size fold out couch set directly across from the double doors. Next to the living area is a dining table with seating for two.
The king size loft has a skylight and is accessed by a set of storage stairs.
In the bathroom is a compact shower with a window, towel rail, shelves, modern sink, and Bambooloo composting toilet.
The price of this build was approximately $141,000 NZD (~$92,000 USD), including the appliance package.
For more information about the Cherry Picker Tiny House please contact Build Tiny.
Also available from Build Tiny: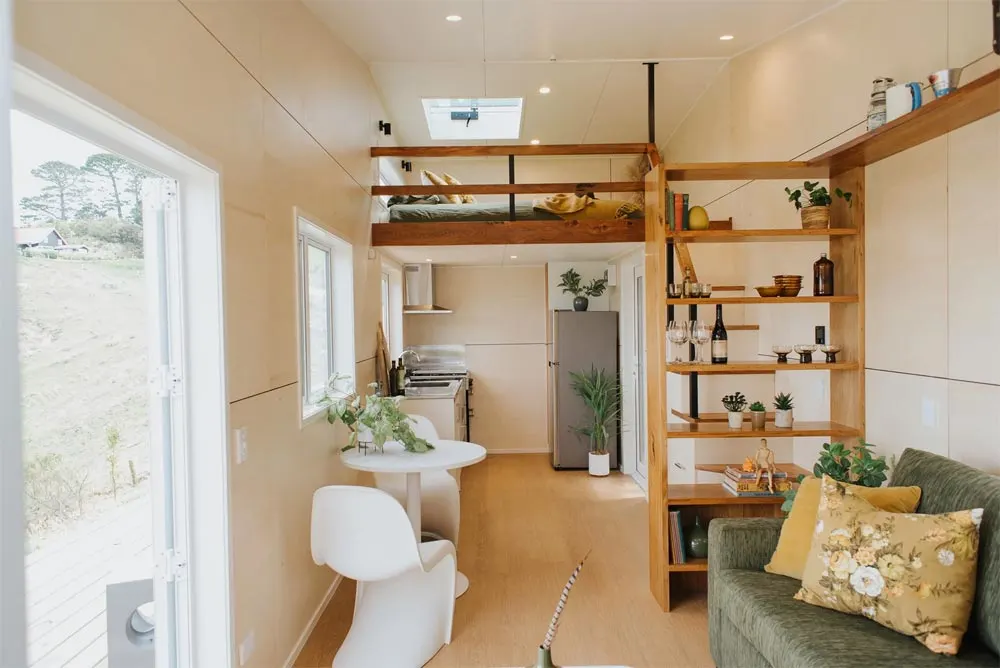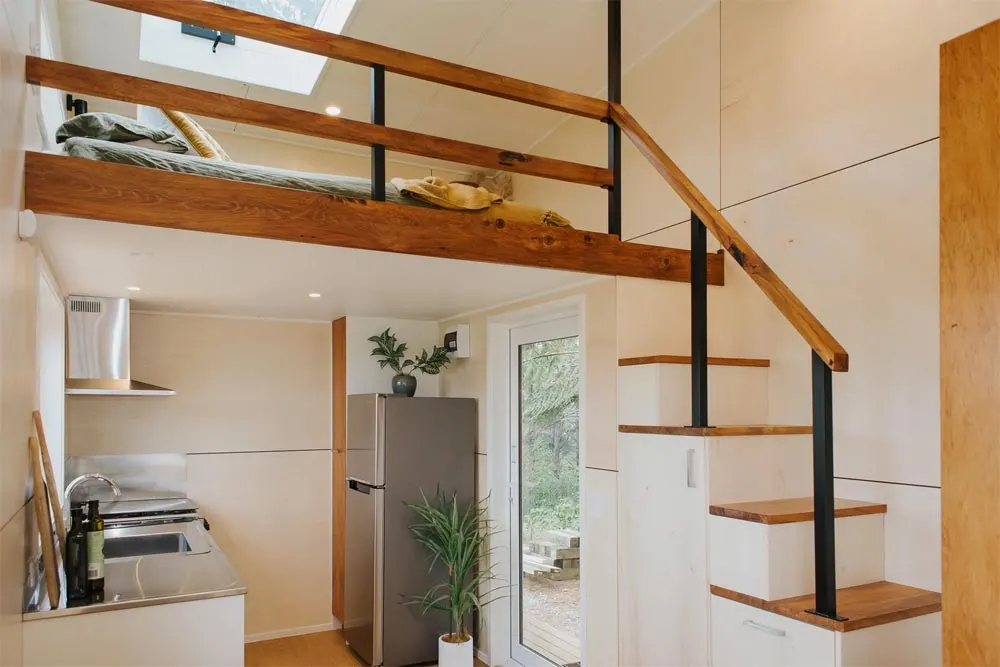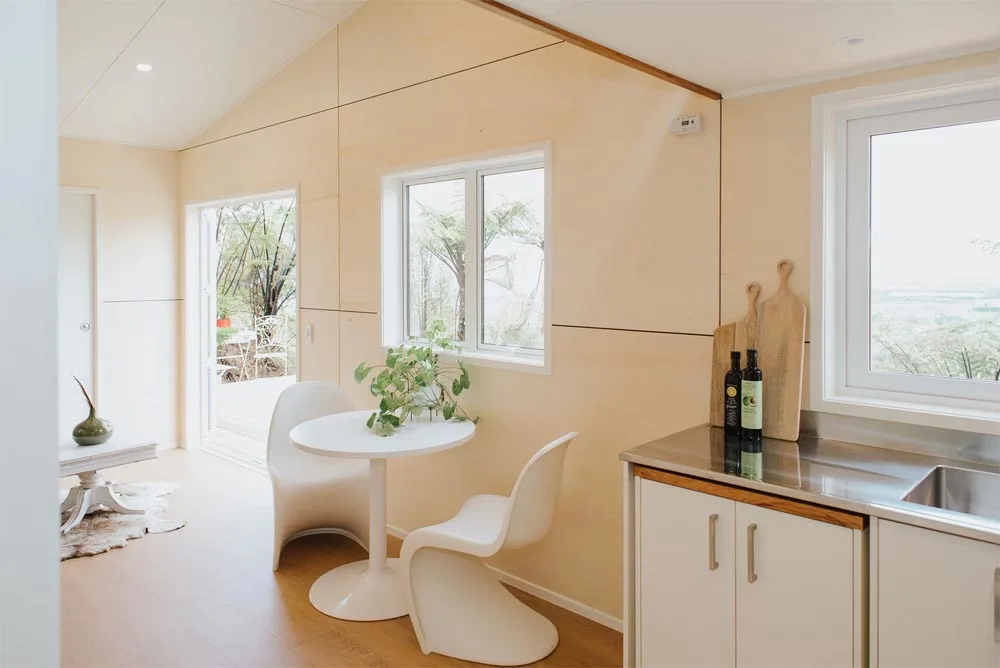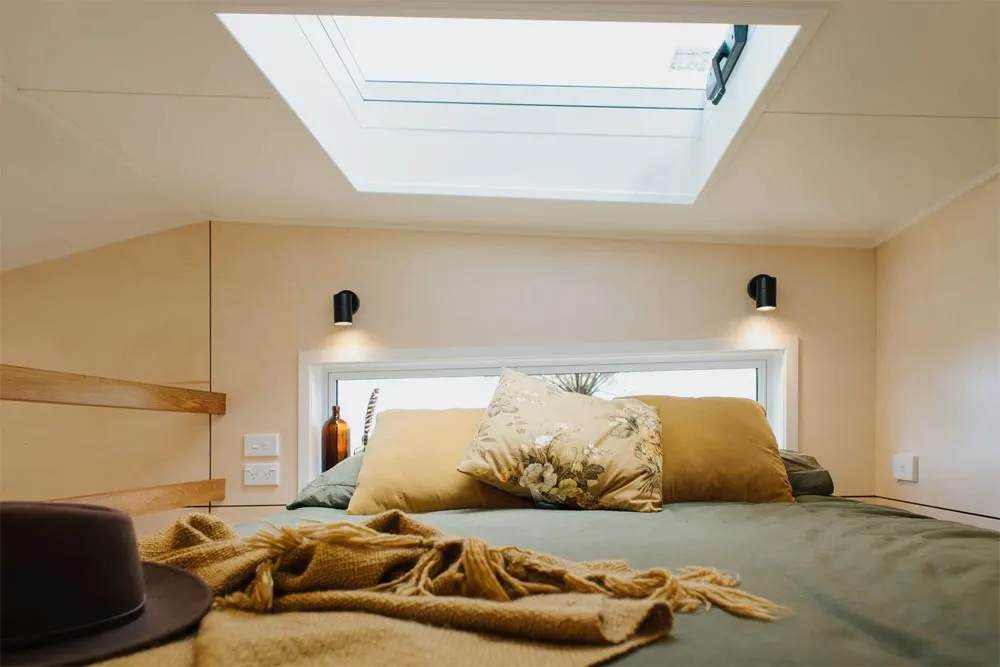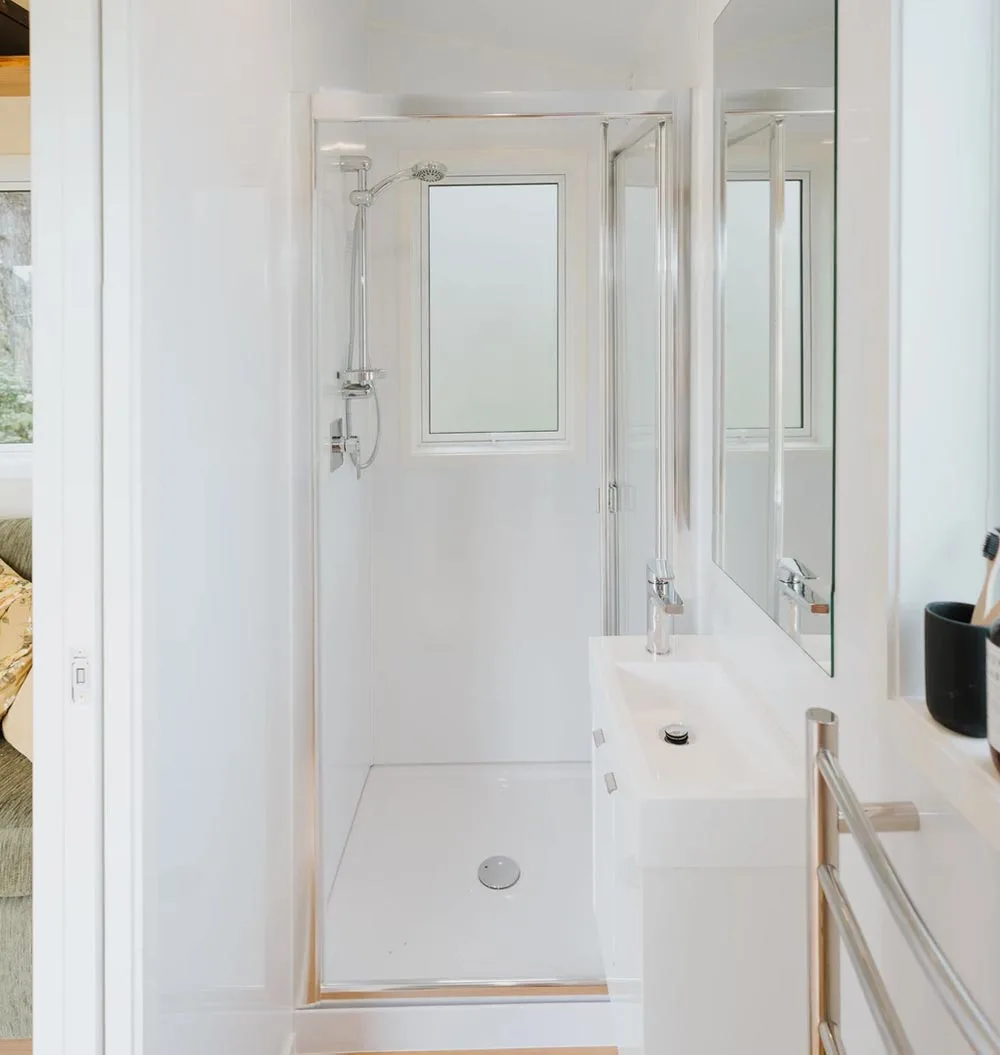 Images © Build Tiny