Custom designed to accommodate a larger family, the 32-foot Patriot by Tiny House Building Company offers two king size bedroom lofts and twin size bunk beds.
The large kitchen sits at one end of the house, allowing for wrap-around butcher block counters and plentiful cabinets and shelving. Appliances include a full size freestanding gas range and refrigerator/freezer.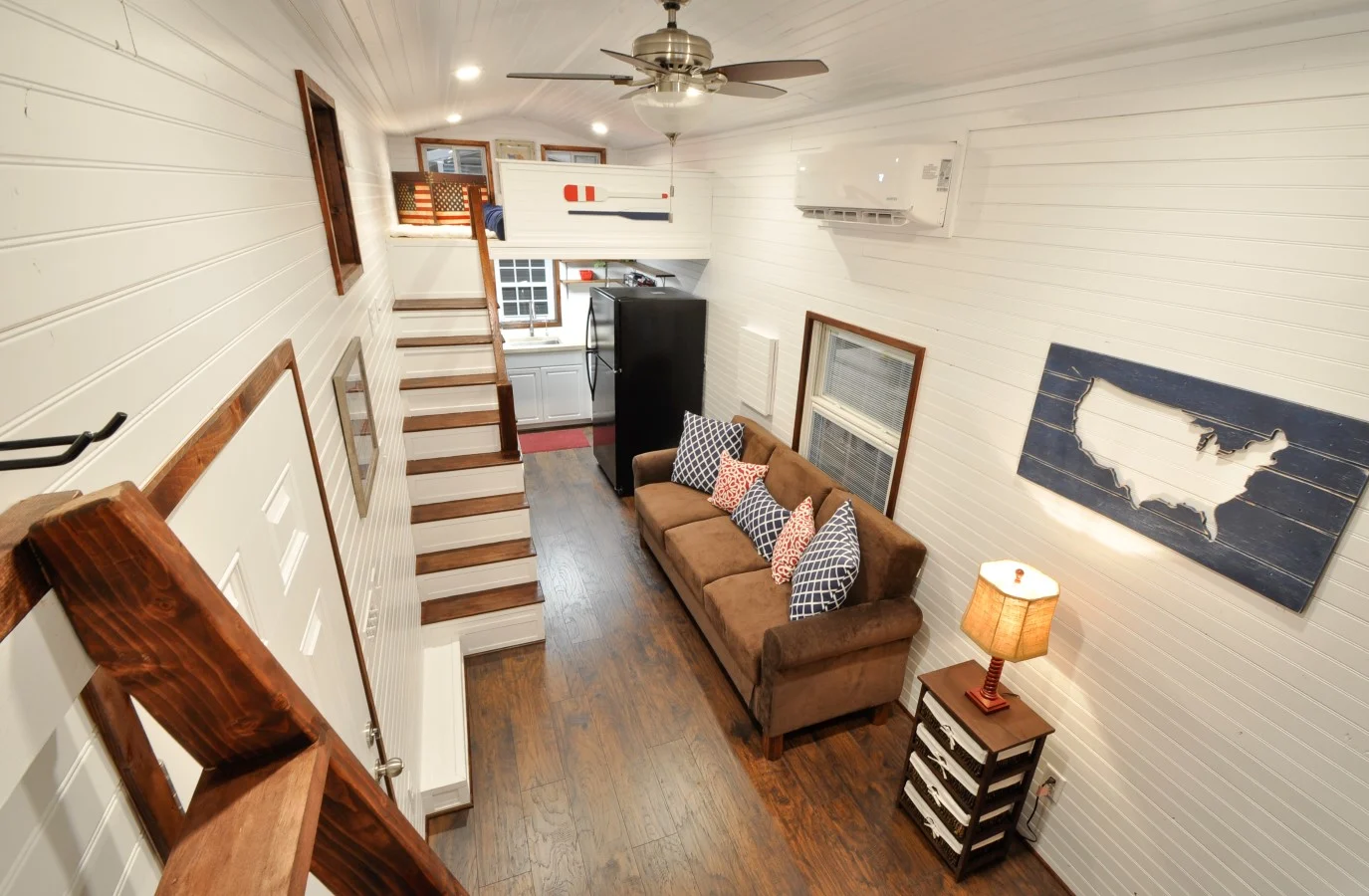 The master bedroom loft has custom storage stairs with a washer/dryer combo built in. On the other side of the house is the second king bedroom loft with ladder access. Below the loft are the twin size bunk beds.
The living room has a sleeper sofa for even more sleeping space.
Dark wood laminate flooring and exposed wood beams contrast beautifully with the white painted walls and ceiling.
The bathroom has a 36″ bathtub with ceramic tile surround, an RV style toilet, built-in shelving, and vanity.
For more information about The Patriot you can visit the Tiny House Building Company website.
Also available from Tiny House Building Company:
Images © Tiny House Building Company