The third custom build of Liberation Tiny Homes' popular modern farmhouse model, this Modern Farmhouse Take Three shows how unique each tiny house can look even with the same basic layout.
The Take Three features a main floor bedroom, whitewashed pine tongue-and-groove walls, and reclaimed oak barn wood accents.
The 30′ tiny house uses a natural wood ceiling and accent wall behind the master bedroom to create a warm interior.
In the kitchen you'll find a farmhouse sink, a freestanding range, and open shelving made with custom galvanized pipe supports.
In this model, Liberation reduced the size of the storage stairs and moved them to the same side as the kitchen sink. This eliminated some storage space, but makes for a much more open floor plan.
You can see how the Take Three compares to the original Modern Farmhouse and Take Two.
Also available from Liberation Tiny Homes: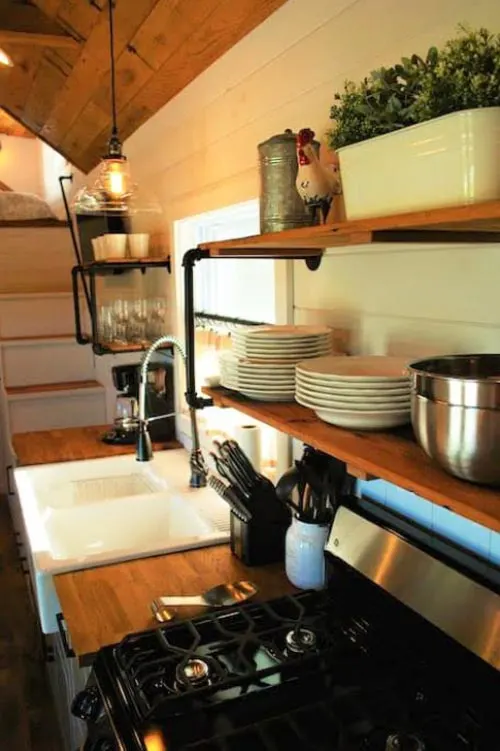 Images © Liberation Tiny Homes