This is one of the first tiny houses built by James Stoltzfus, the owner of Liberation Tiny Homes, and it has quickly become a popular model for him.  The house was built on a 24′ trailer and uses reclaimed wood throughout.  On the exterior you'll find cedar siding, Anderson windows, and a corrugated metal roof.  Inside, there are bead board walls, a custom-built barn door to the bathroom, and bamboo flooring.
The bedroom loft has double dormers, allowing for extra headroom.  The kitchen includes IKEA cabinetry, a custom concrete countertop, farm sink, a 30″ range, and an apartment size refrigerator under the stairs.
The Modern Farmhouse sold for approximately $55,000.
Also available from Liberation Tiny Homes: Tedesco, Modern One, Big Blue, Rumspringa, Alpha, River Resort, Modern, Brownie, Modern Farmhouse, White Modern Farmhouse, Modern Farmhouse Take Three, Farmhouse Take Four, Farmhouse Take Five, Modern Take Two, Modern Take Three, Modern Take Four.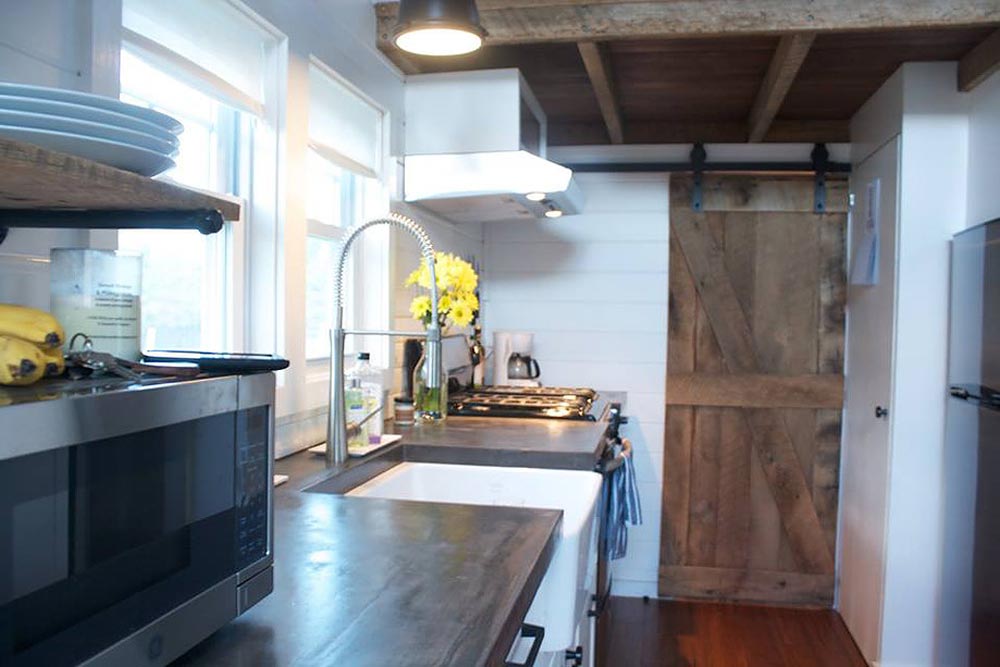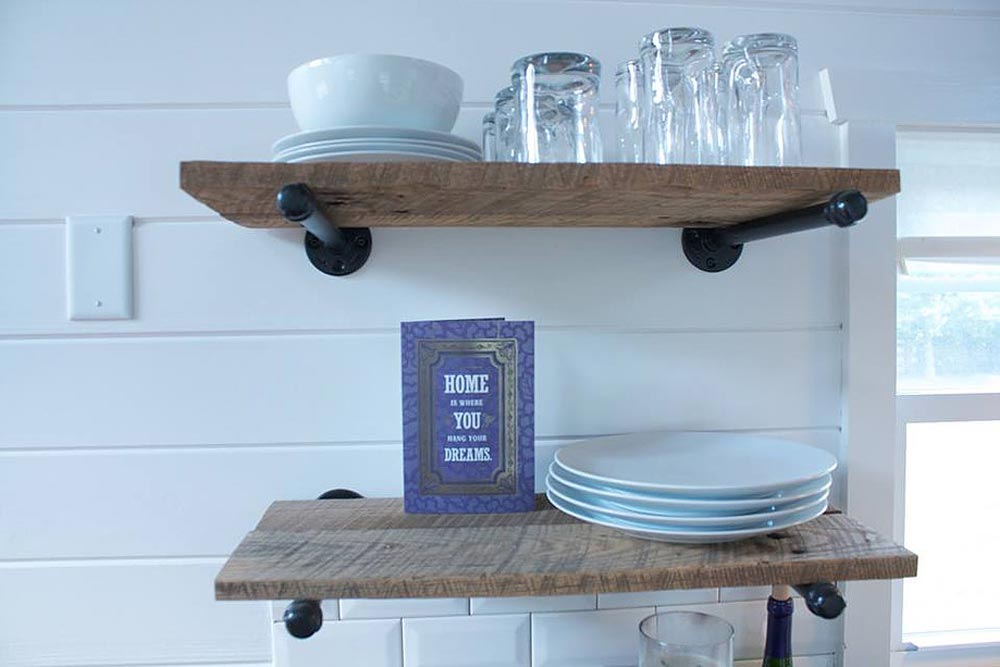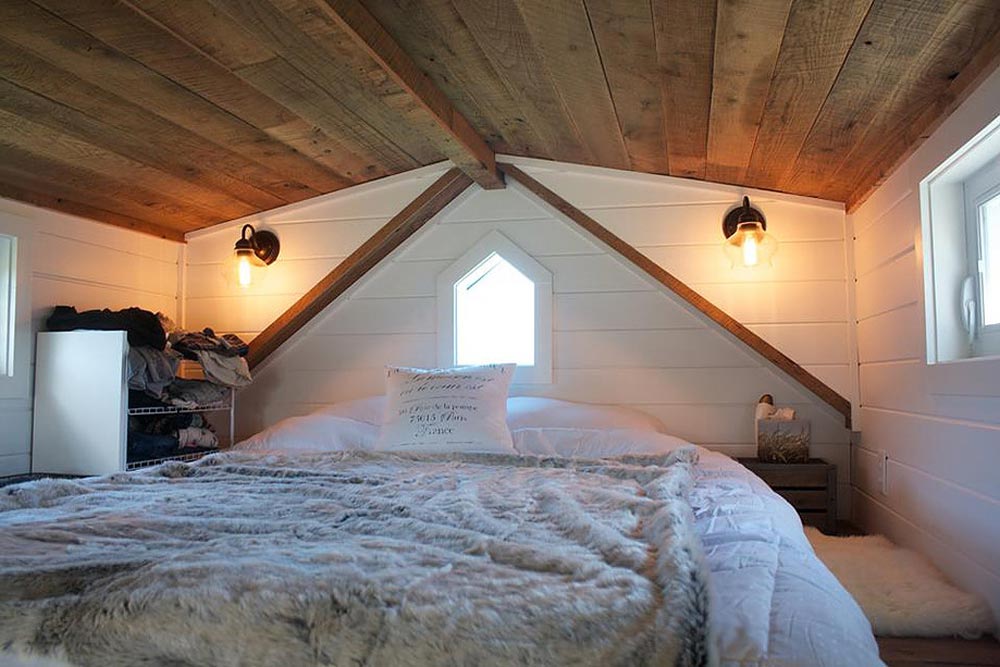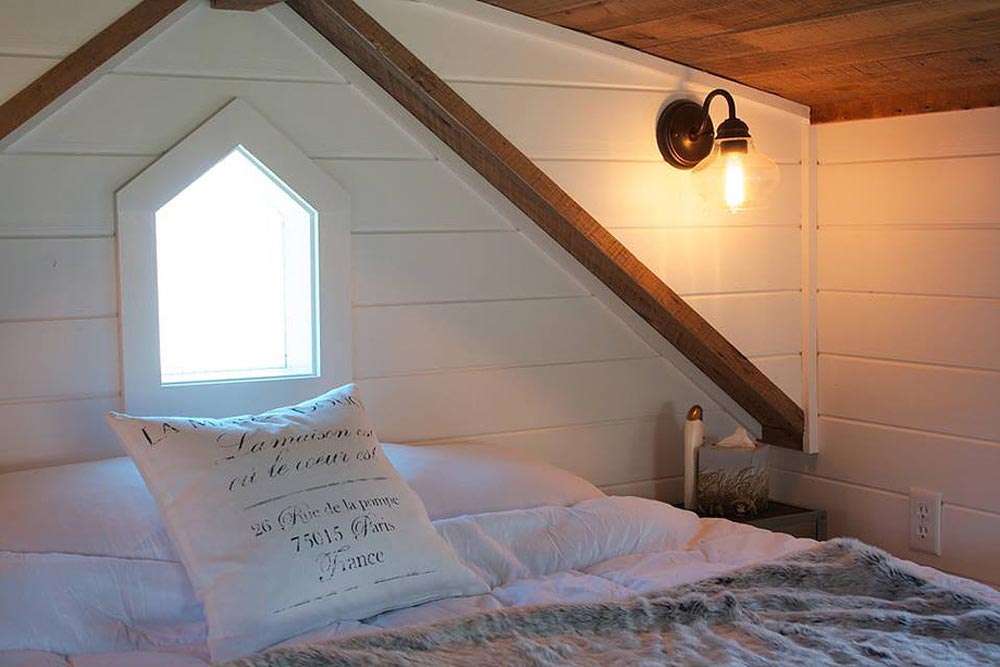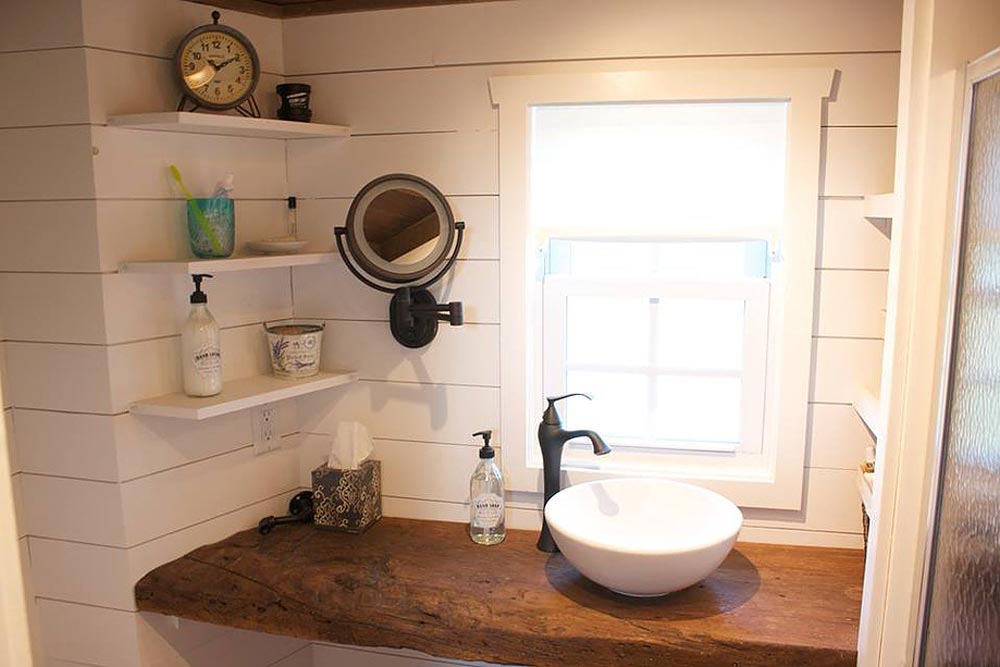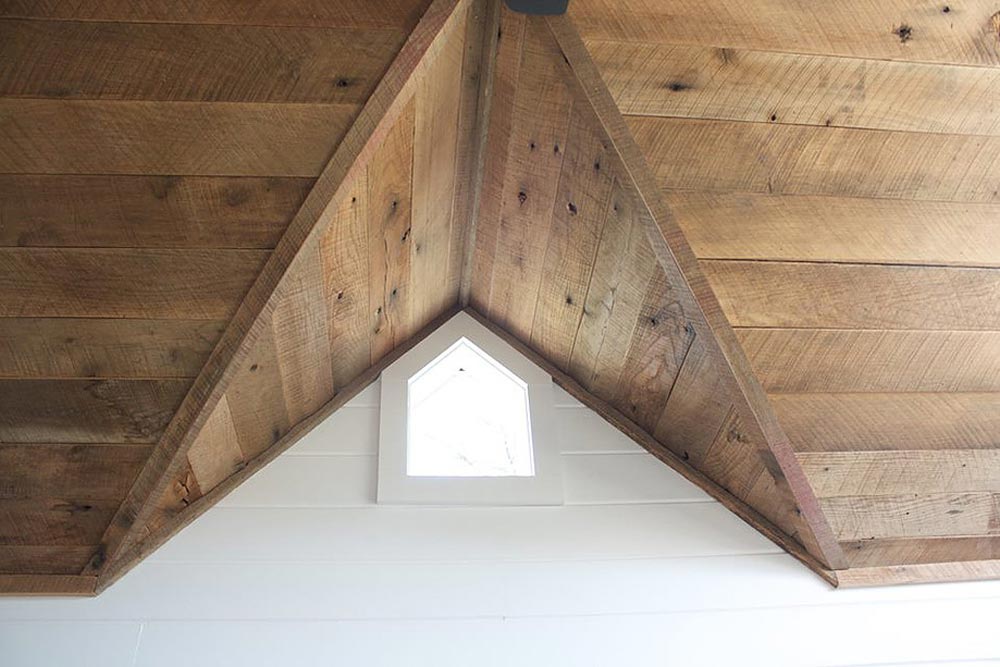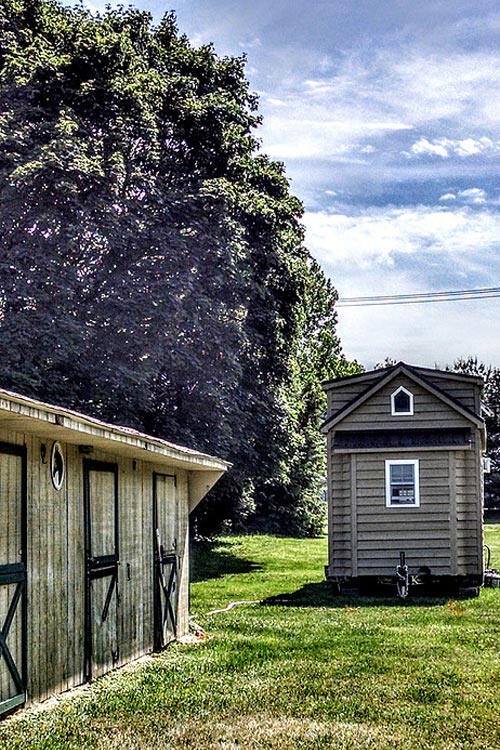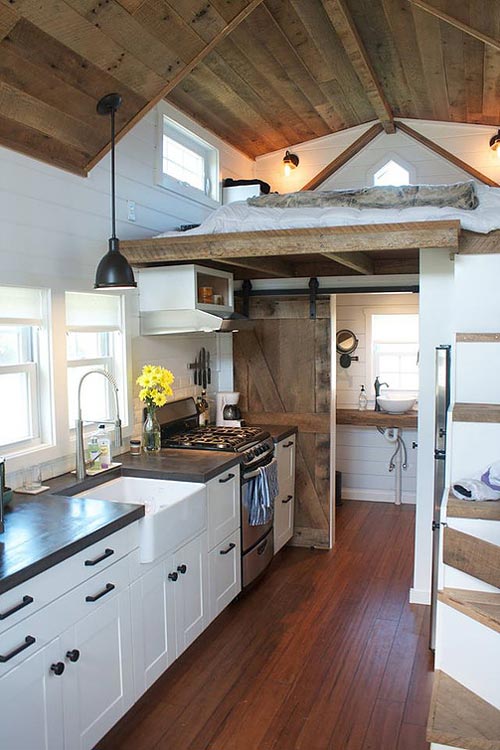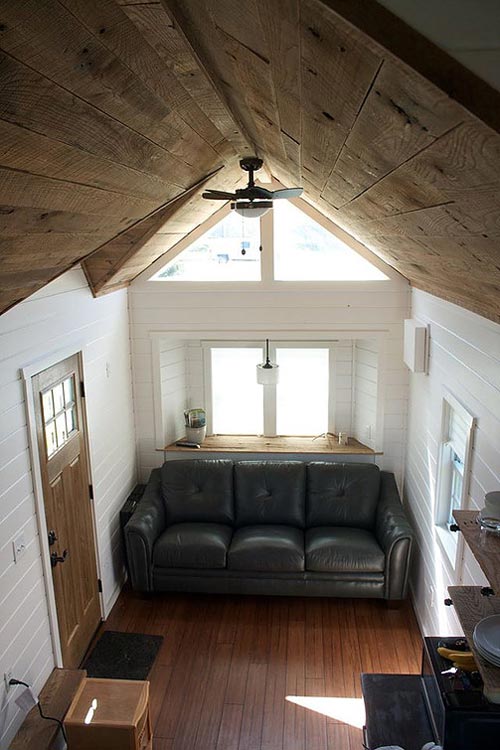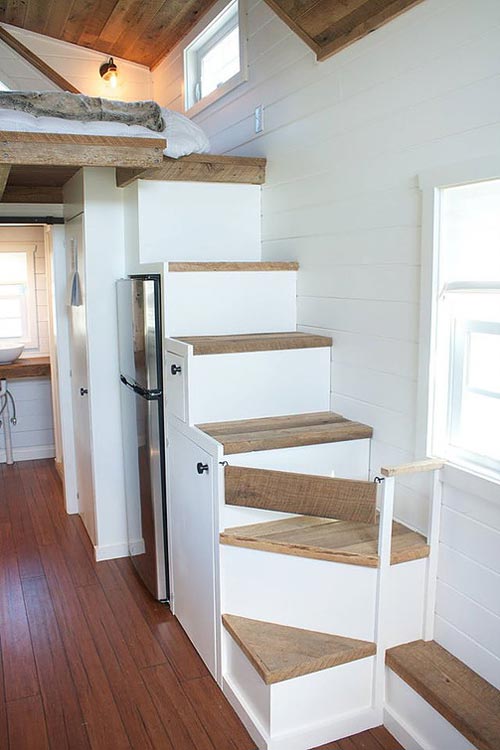 Images © Liberation Tiny Homes
Follow Tiny Living on Facebook, Pinterest, and Instagram to get our latest tiny house updates!