The Brownie tiny house on wheels was designed and built by James Stoltzfus, owner of Liberation Tiny Homes in Ephrata, Pennsylvania.
The exterior uses chocolate brown siding and metal roofing. Inside the Brownie is a mixture of light and dark woods. The walls and ceiling use tongue and groove pine with a natural finish. Light color cabinets contrast nicely with the dark walnut butcher block countertop. A fold down table provides a large work surface that can be hidden when not in use.
A dormer runs down the full length of the front of the house, providing extra headroom in the bedroom loft and allowing for three extra windows.
The Brownie was priced at $44,500.
Also available from Liberation Tiny Homes: Tedesco, Modern One, Big Blue, Rumspringa, Alpha, River Resort, Modern, Brownie, Modern Farmhouse, White Modern Farmhouse, Modern Farmhouse Take Three, Farmhouse Take Four, Farmhouse Take Five, Modern Take Two, Modern Take Three, Modern Take Four.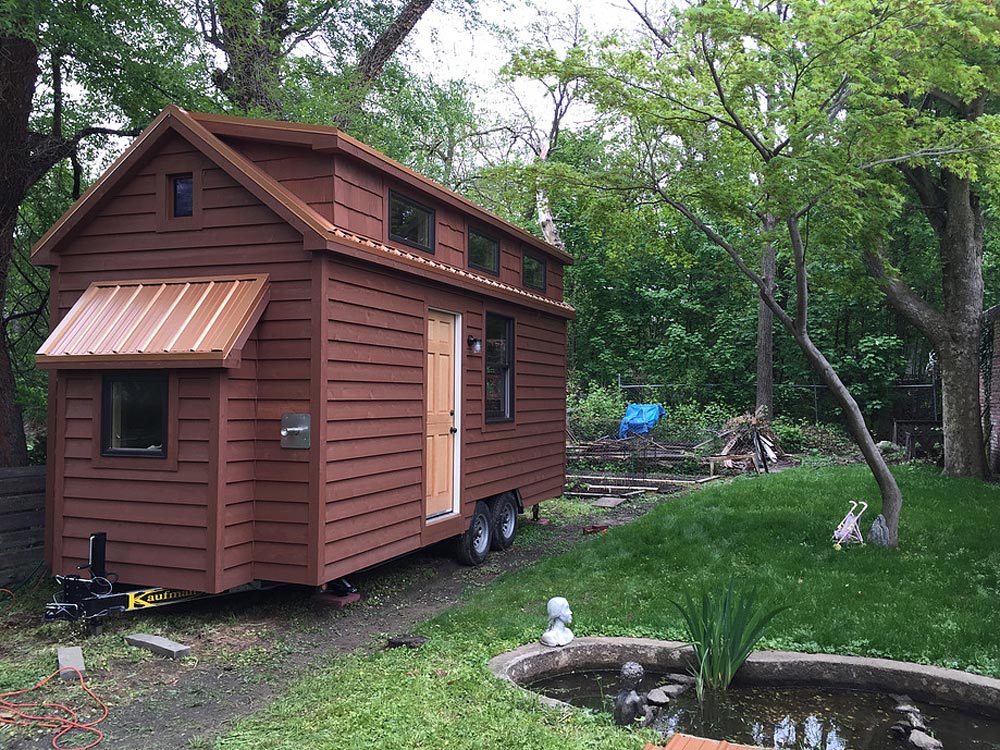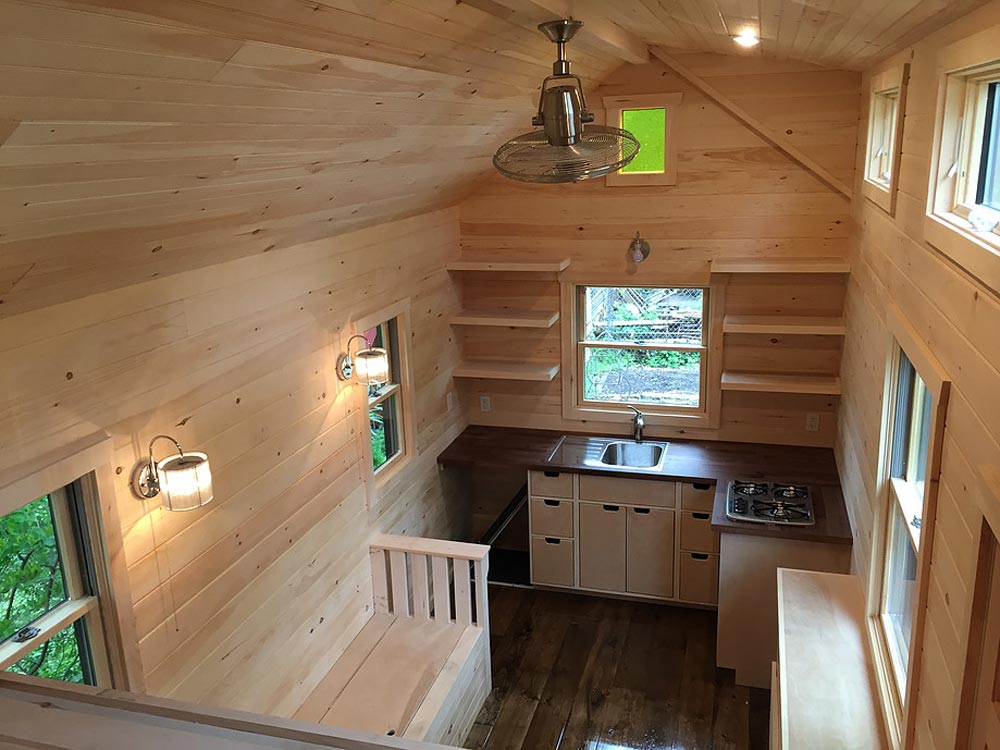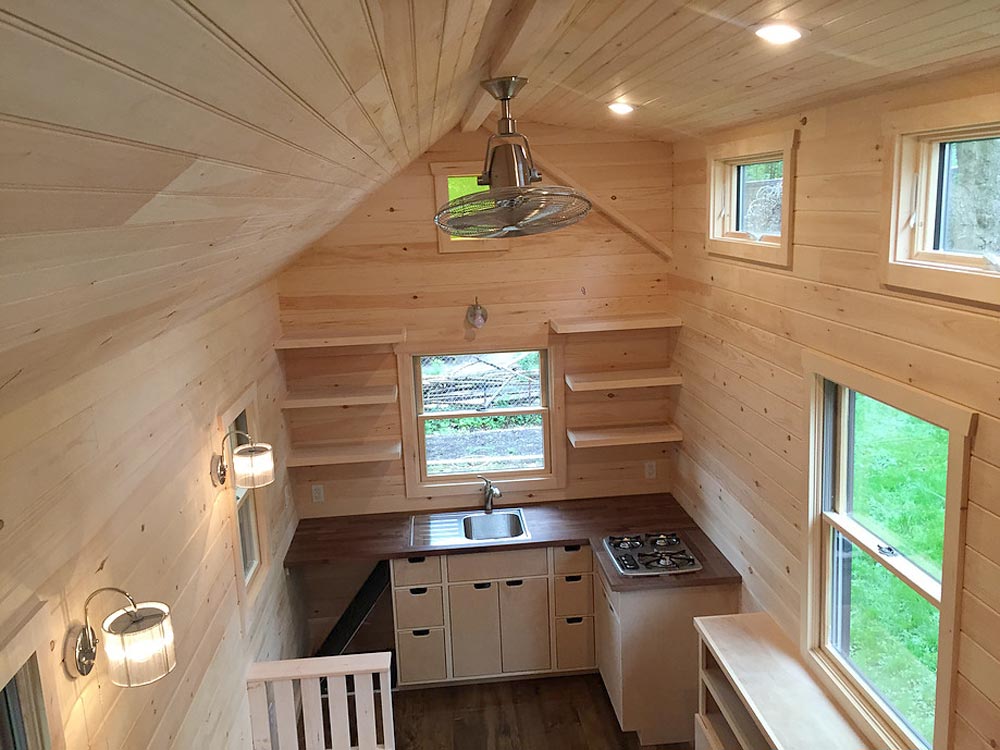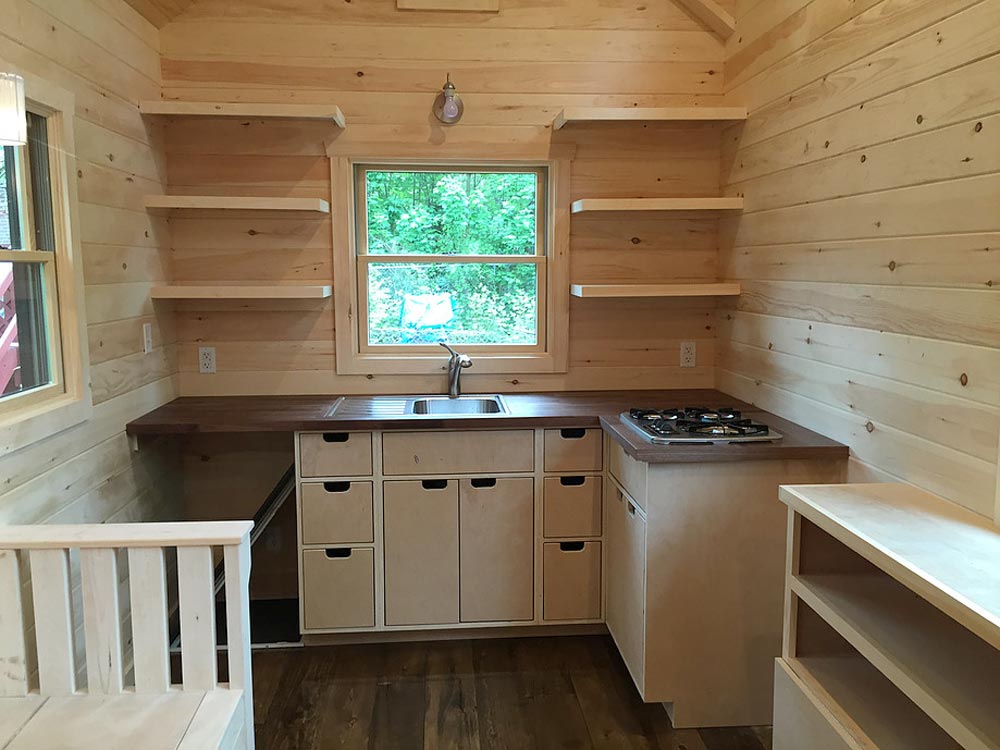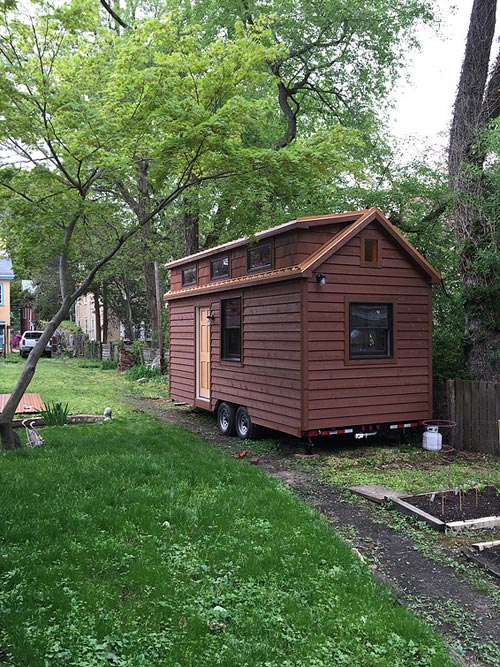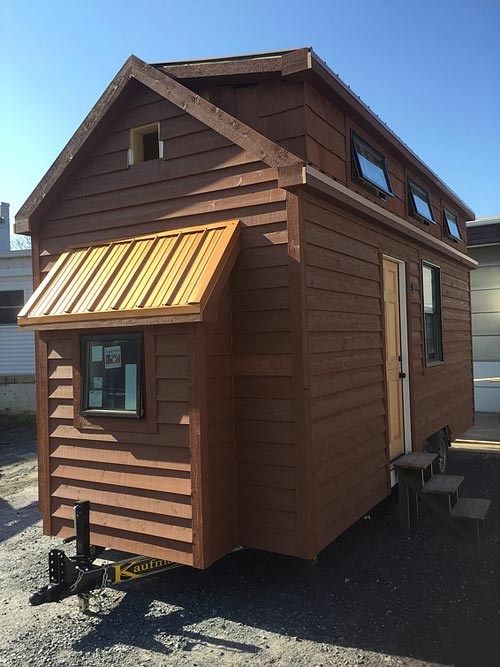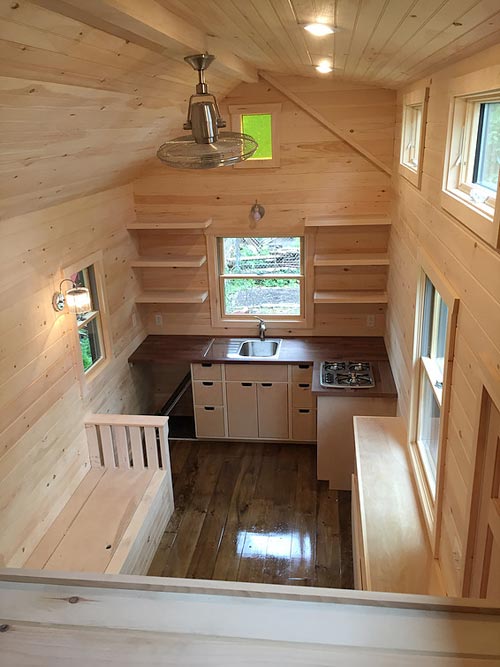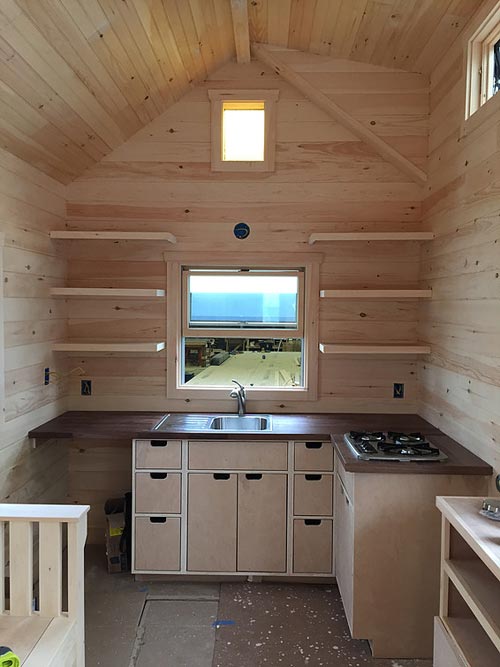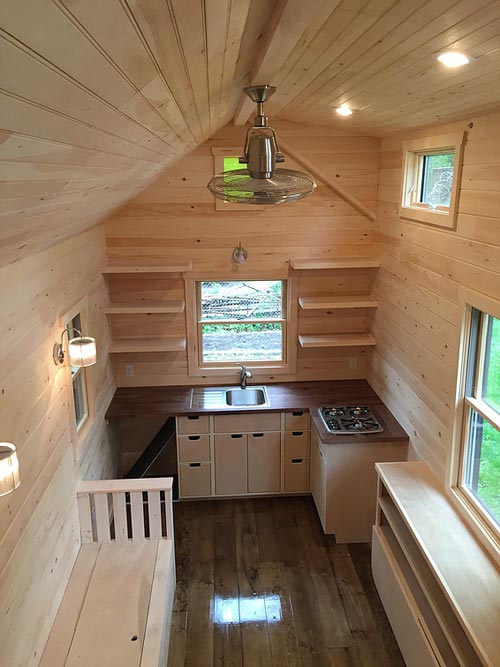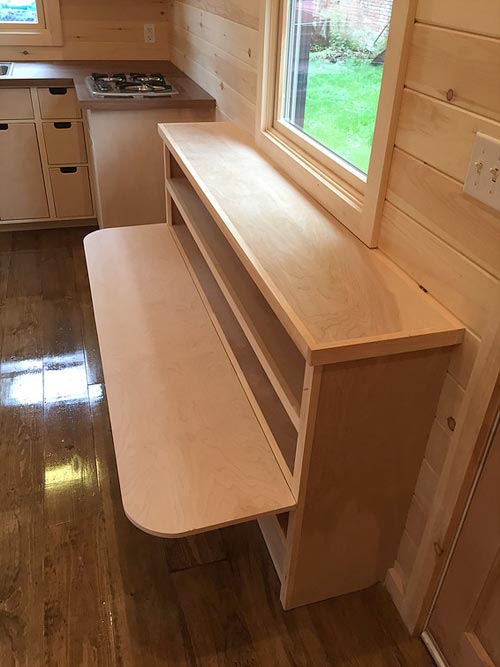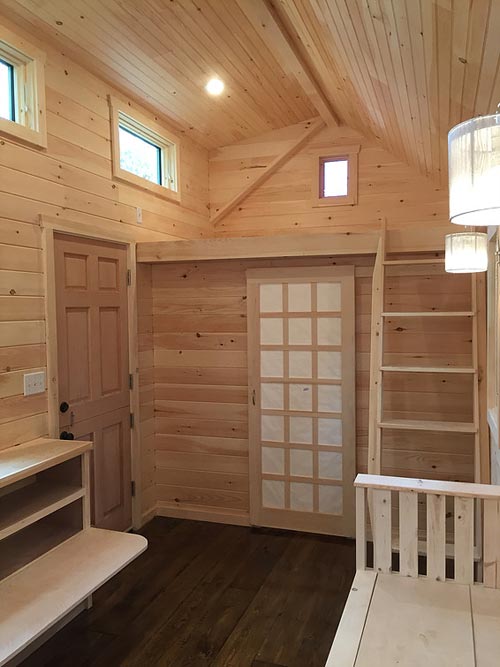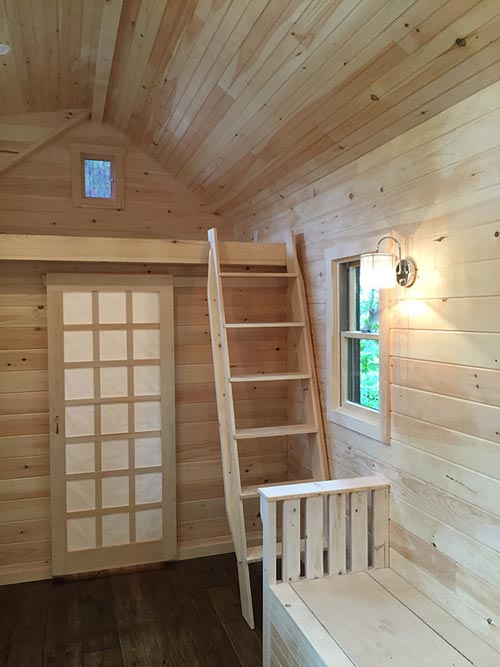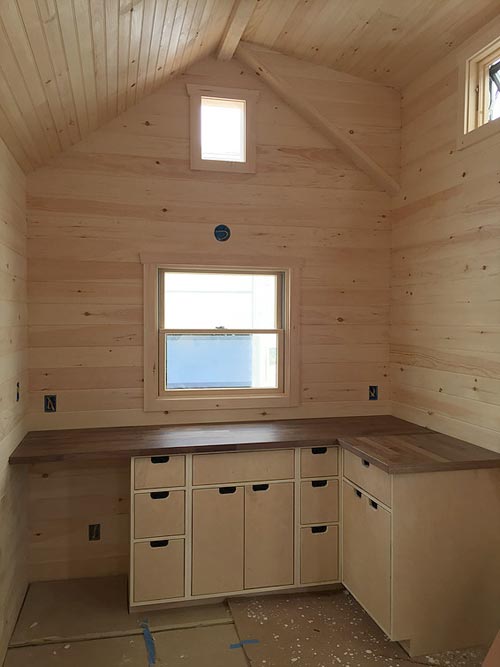 Images © Liberation Tiny Homes
Follow Tiny Living on Facebook, Pinterest, and Instagram to get our latest tiny house updates!