The Ynez is a 150 sq.ft. tiny house on wheels built by Timbercraft Tiny Homes in Guntersville, Alabama.
The neutral color exterior is complemented nicely with white trim and brown windows.
Inside, you'll find a good-sized kitchen with upper cabinets and a large sink, ceramic tile shower, and bedroom loft.
For more information about the Ynez, please visit Timbercraft Tiny Homes.
Also available from Timbercraft Tiny Homes: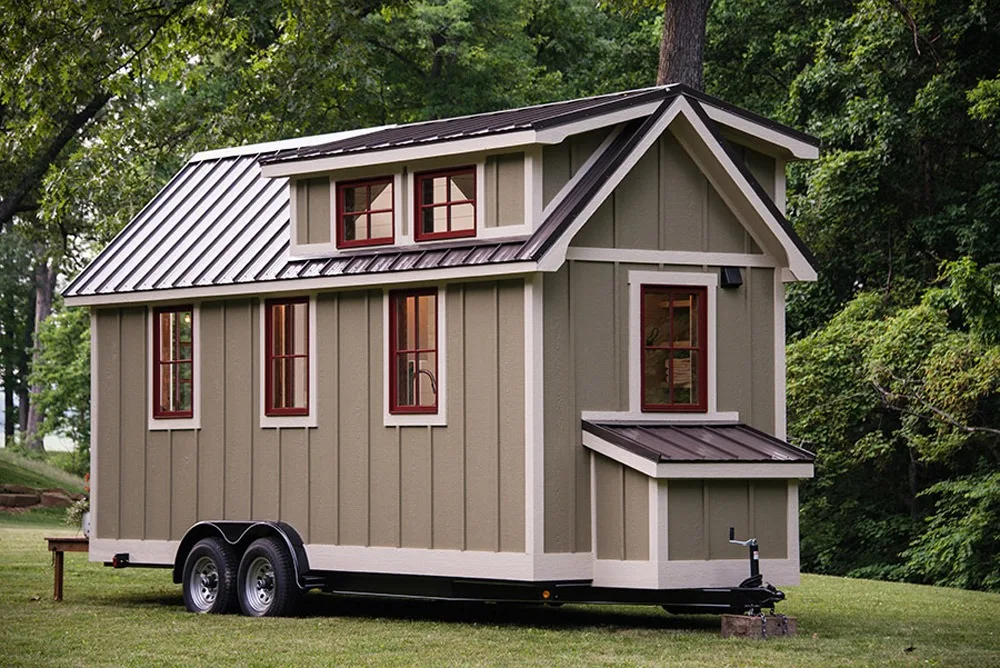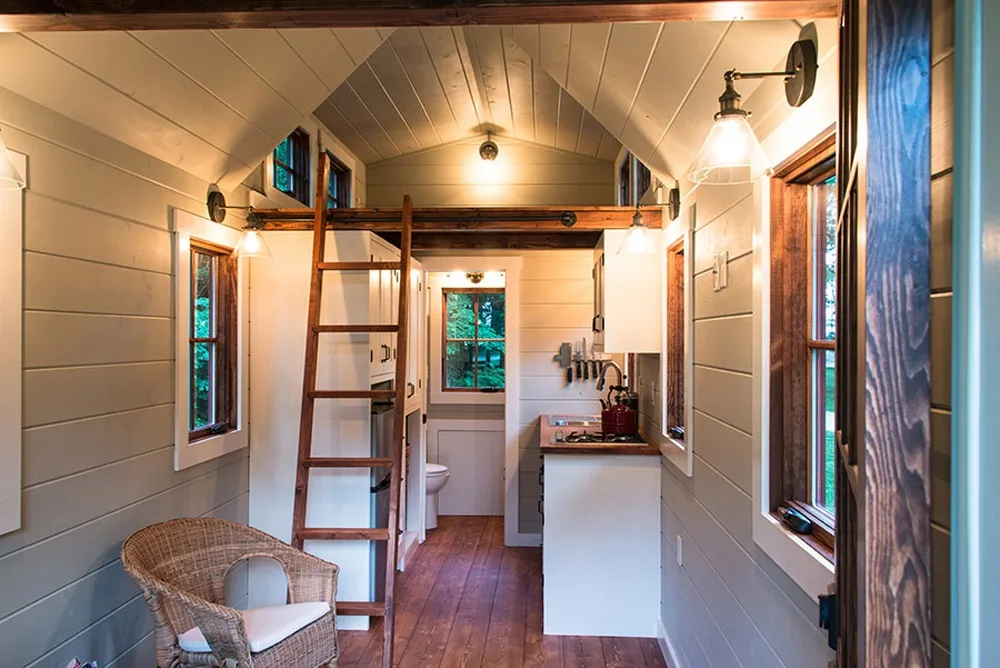 Images © Timbercraft Tiny Homes