The Boxcar by Timbercraft Tiny Homes is 160 sq.ft. built on a triple-axle trailer.  The two-tone exterior and dark trim make this tiny house stand out.  The house includes two lofts and a downstairs area that can be used as a bedroom or home office.  A mix of stained and painted pine tongue and groove interior finishes provides a warm, inviting ambience.
This model was approximately $55,000 as shown.
Timbercraft Tiny Homes is based in Guntersville, Alabama.
Also available from Timbercraft Tiny Homes: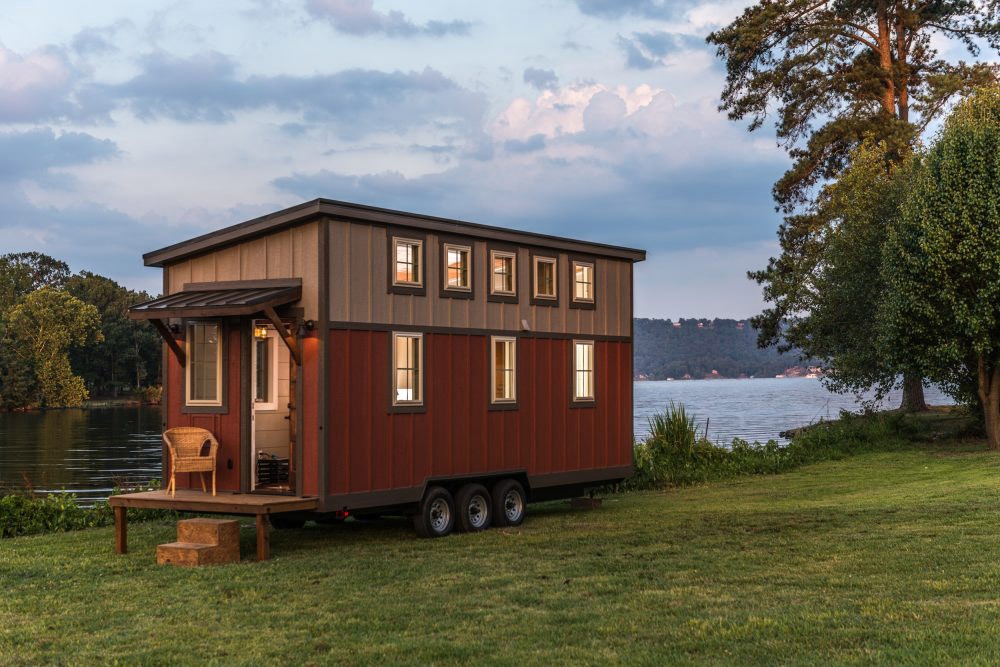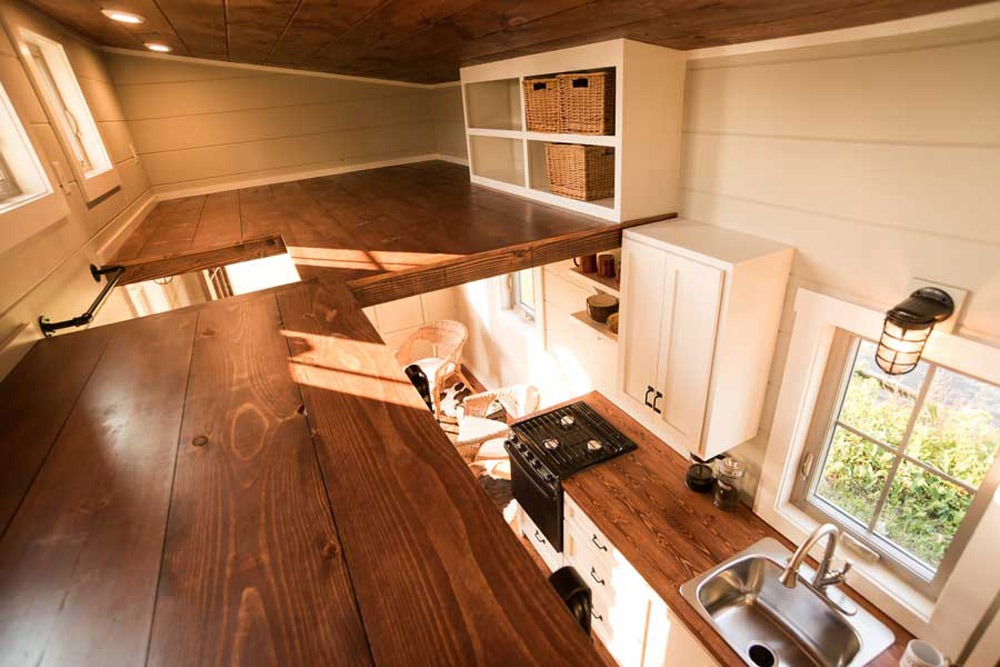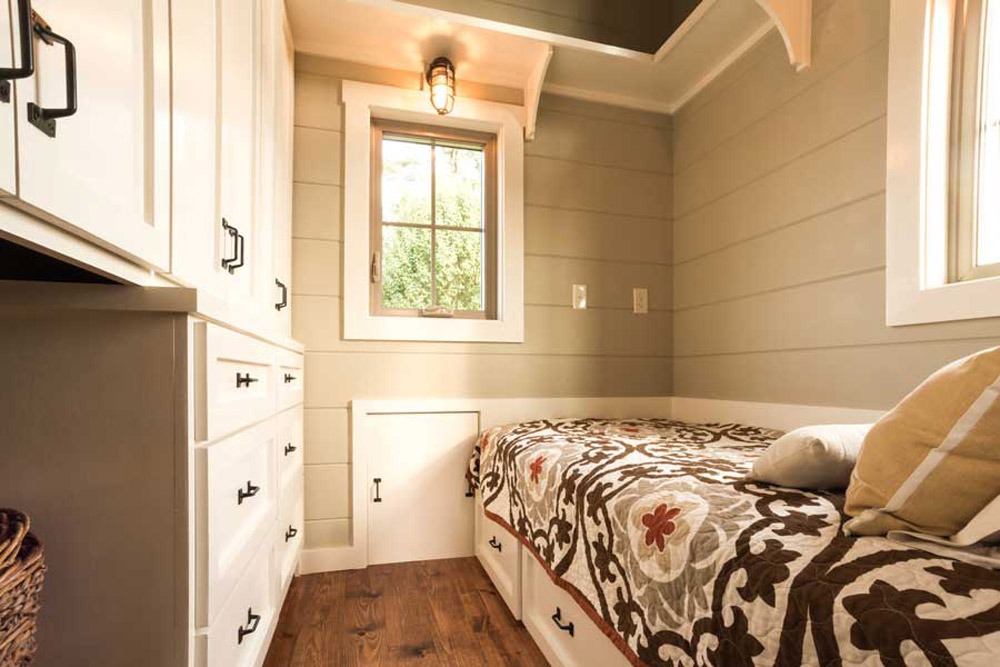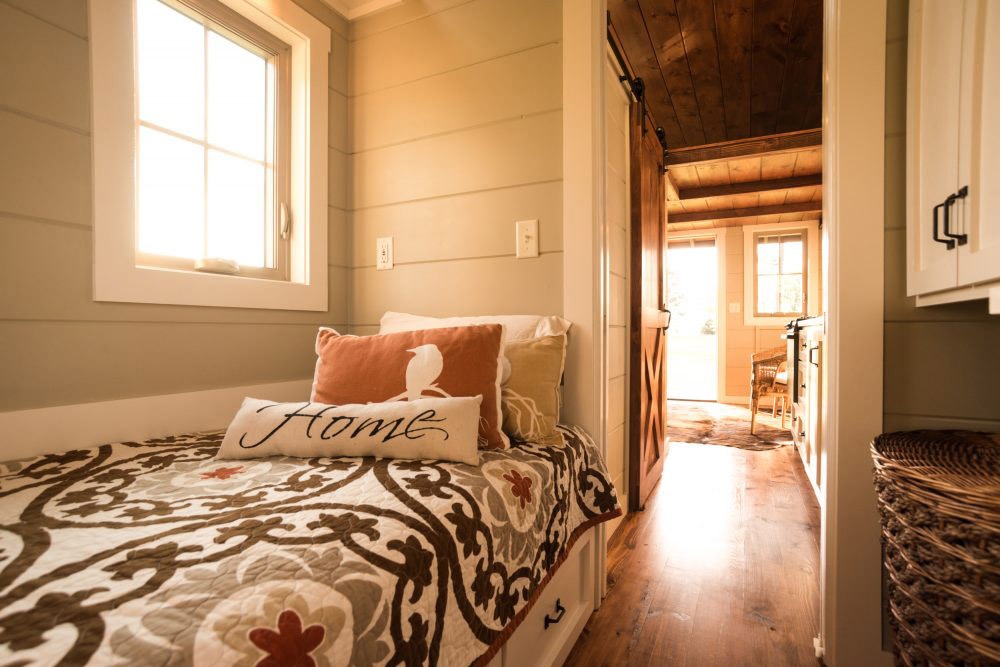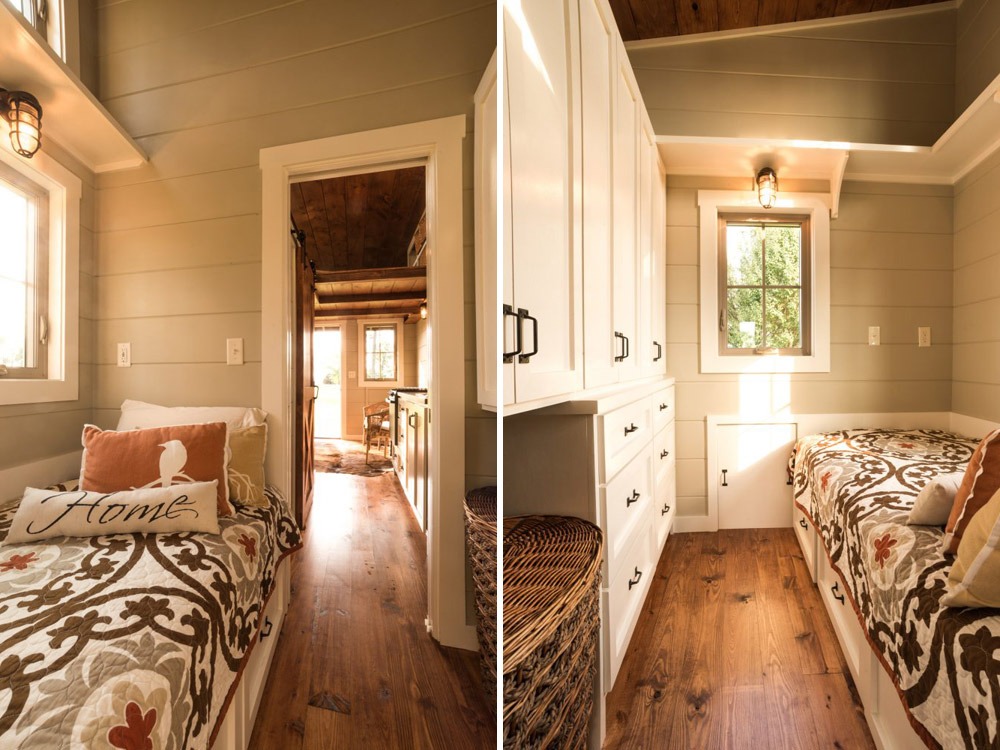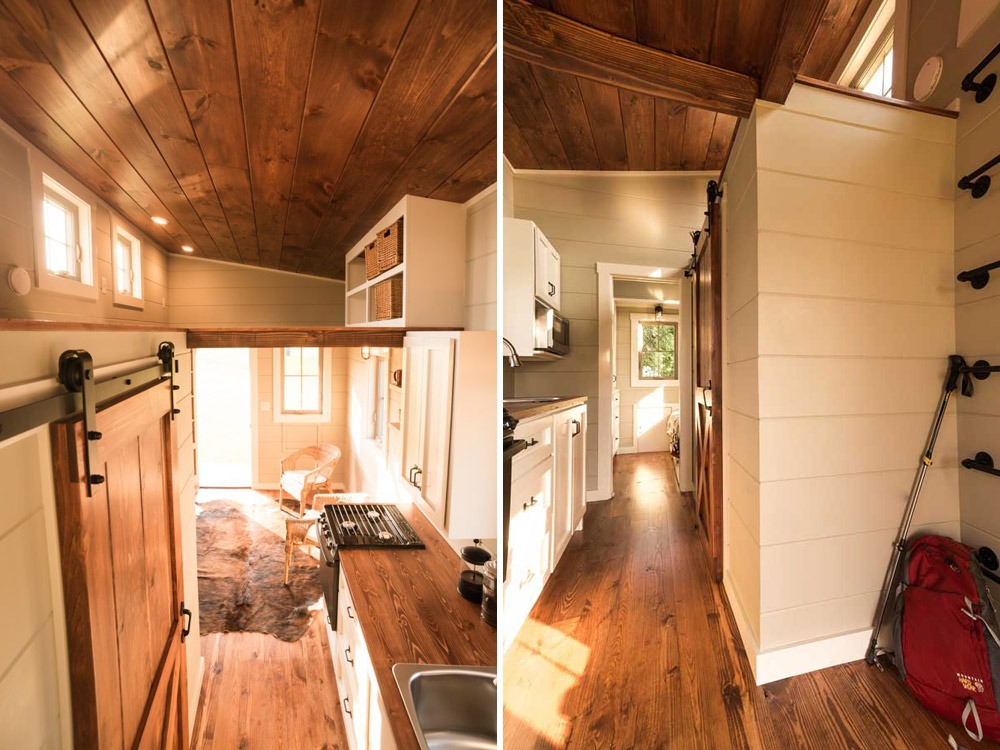 Images © Timbercraft Tiny Homes
Follow Tiny Living on Facebook, Pinterest, and Instagram to get our latest tiny house updates!