With its reverse loft, the Sweet Dream provides a main floor bedroom with living room overhead. Built by Incredible Tiny Homes, the home is 22-feet long and has a base price of $36,250.
The rustic tiny home has natural wood finishes and 3/4″ Kentucky Oak hardwood floors throughout. Storage stairs lead up to the living room, plus there are three closets and under bed storage for ample storage space. An additional guest loft with ladder access is above the bathroom.
The kitchen is outfitted with a butcher block countertop and half-moon sink. In the bathroom is a wall mounted sink, open shelving, and composting toilet.
The Sweet Dream weighs approximately 10,560 pounds. For more information, please contact Incredible Tiny Homes.
Also available from Incredible Tiny Homes: Be Our Guest, Bluegrass Beauty, California Red, Sweet Dream, Movie Star, Winter Haven, Highland, Hobbit Hole, French Quarter, Riversong Lodge, Rookwood Cottage, Texas Style.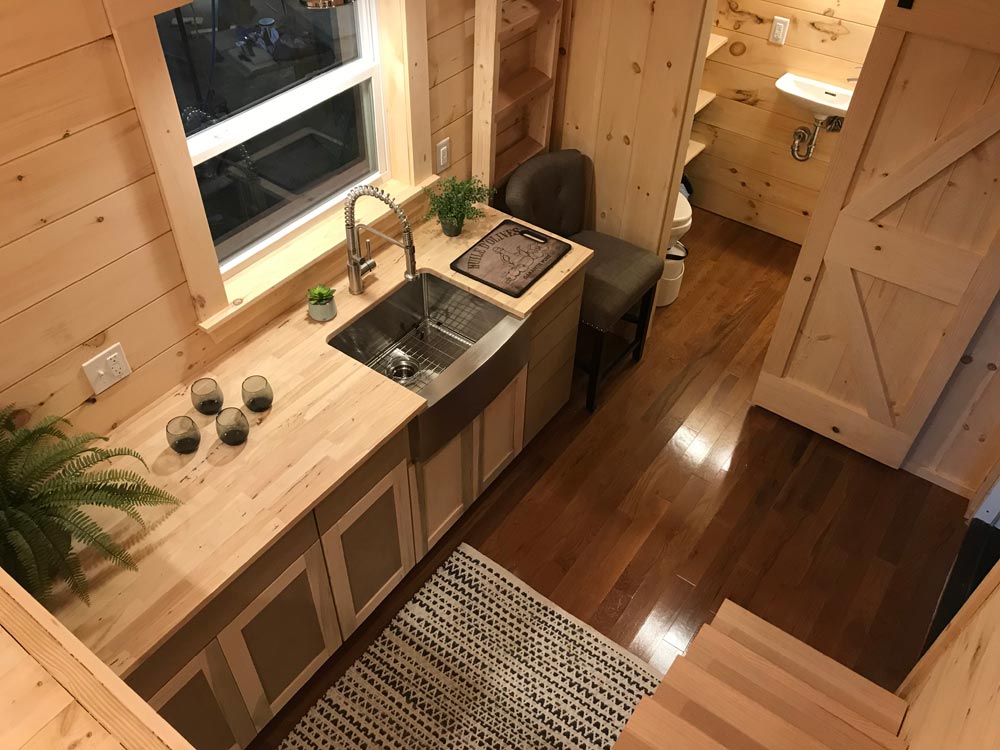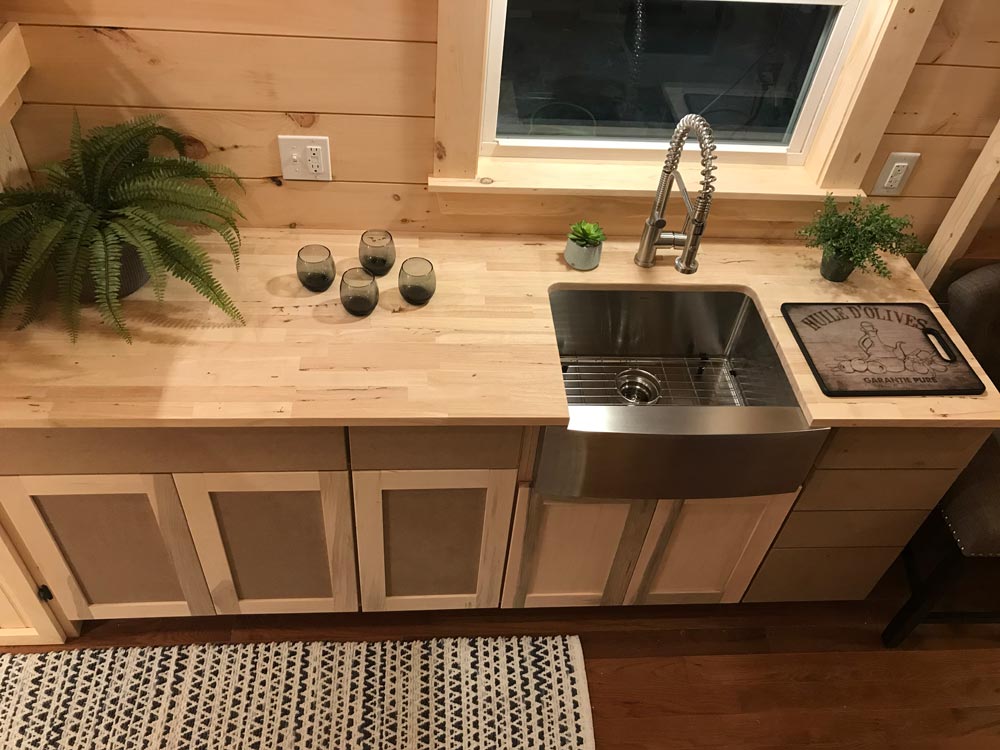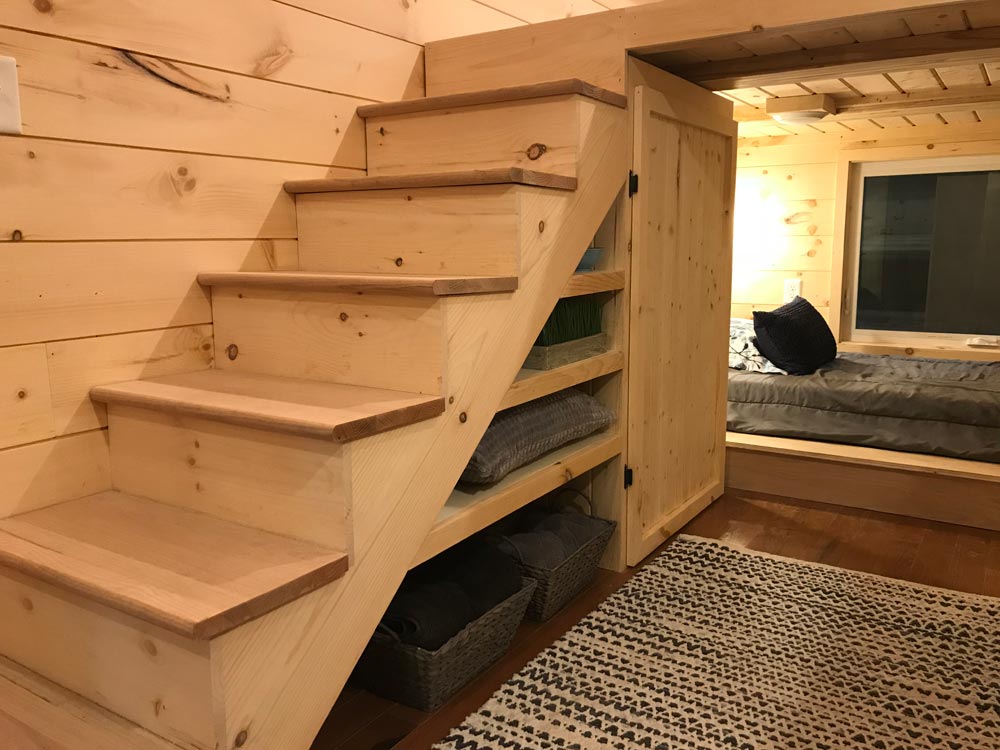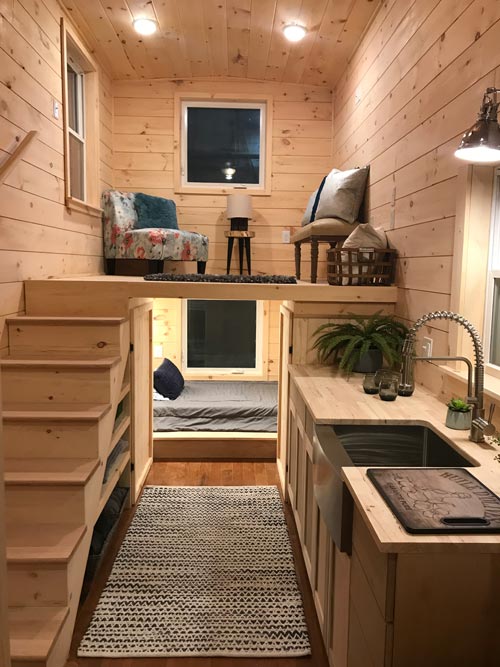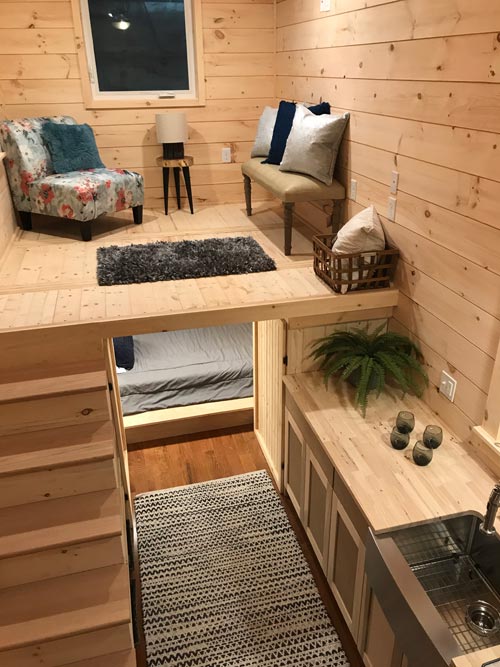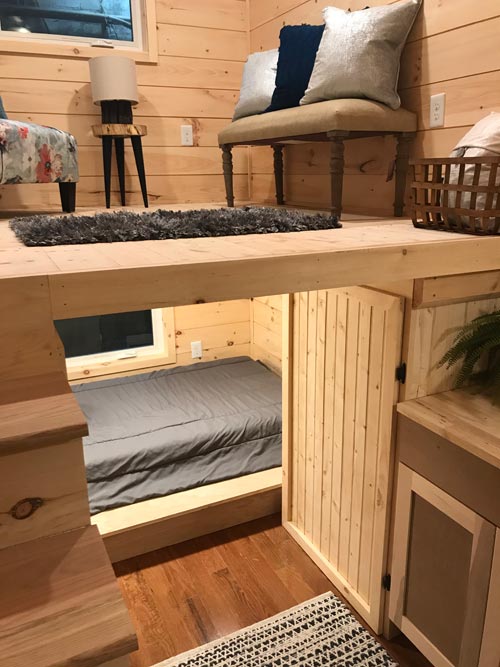 Images © Incredible Tiny Homes
Follow Tiny Living on Facebook, Pinterest, and Instagram to get our latest tiny house updates!
​Subscribe ​To Tiny Living
Receive our ​newsletters with all the latest tiny house updates!
Give it a try, you can unsubscribe anytime.