The Lord of the Rings fans can now stay in a hobbit house at the WeeCasa Tiny Home Resort in Lyons, Colorado!
Built by Incredible Tiny Homes in Morristown, Tennessee, the Hobbit Hole has a circular door and windows, and exterior finishes that would make it at home in the Shire.
Inside the Hobbit Hole is a queen size loft, a twin size loft, and a fold-out sleeper sofa. The kitchen is equipped with an 3/4 refrigerator, four burner electric stove, microwave, and sink.
You can check availability and pricing at WeeCasa Tiny Home Resort.
The tiny house is 20′ long and the main level is 170-square-feet. The base price to purchase one through Incredible Tiny Homes is $32,500.
Also available from Incredible Tiny Homes: Dandelion, Be Our Guest, Bluegrass Beauty, California Red, Sweet Dream, Movie Star, Winter Haven, Highland, Hobbit Hole, French Quarter, Riversong Lodge, Rookwood Cottage, Texas Style.
Also available at WeeCasa Tiny House Resort: Pequod.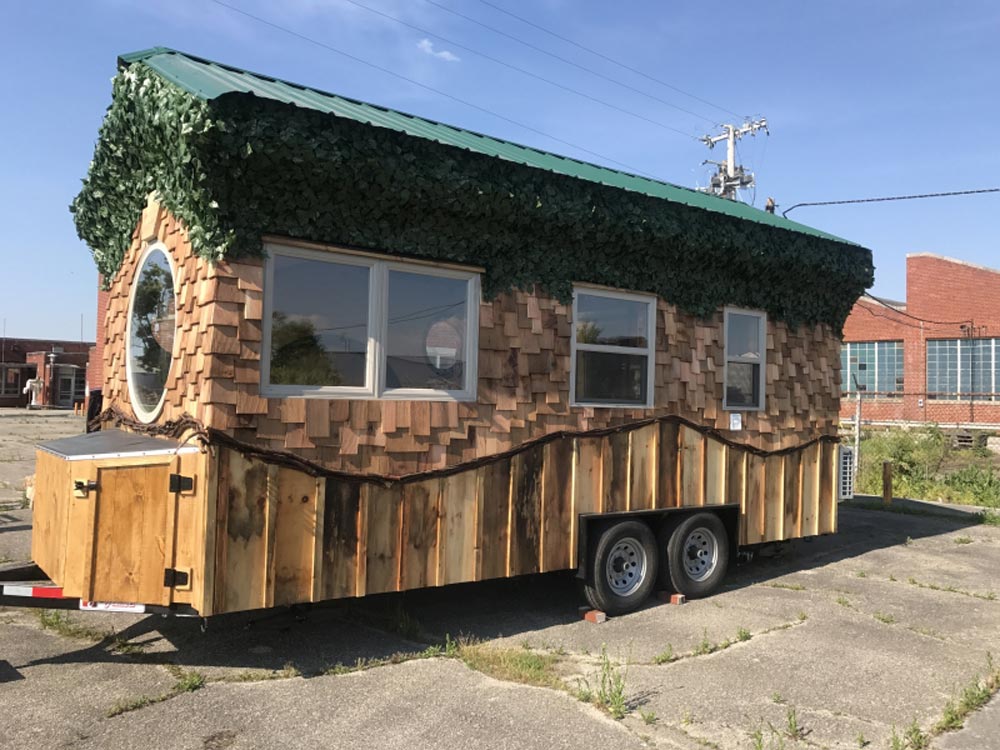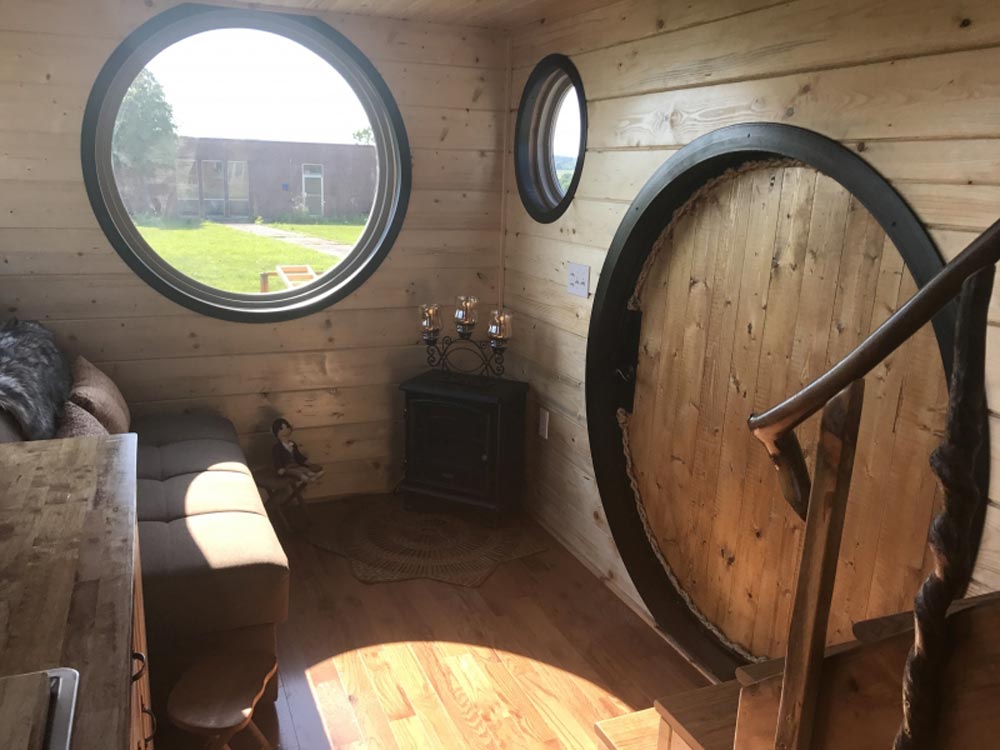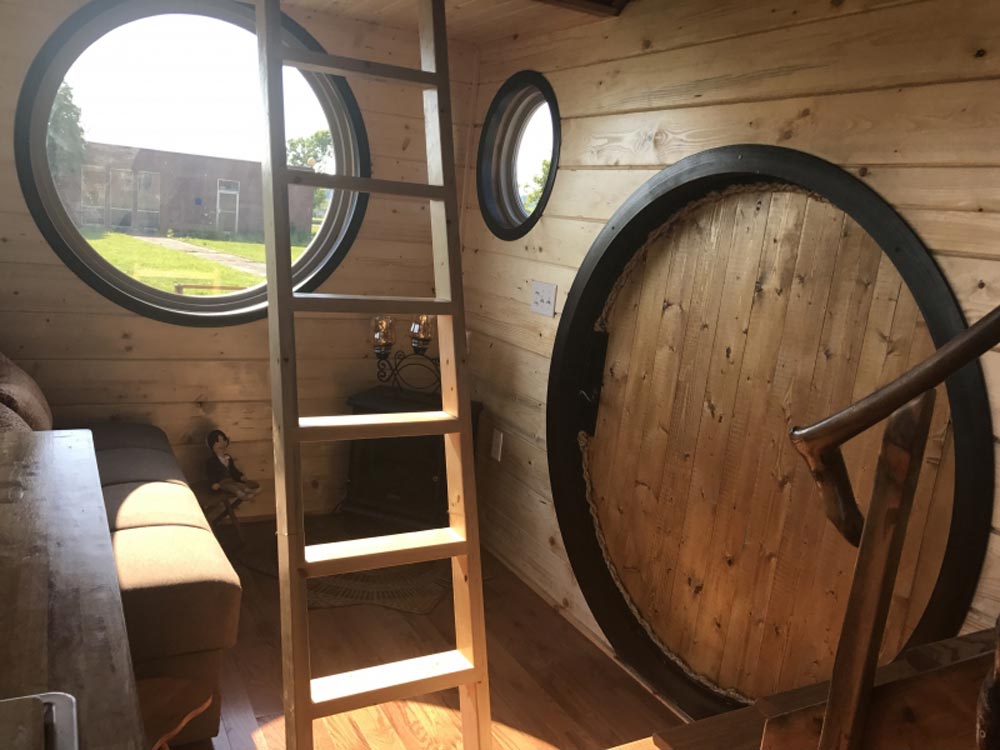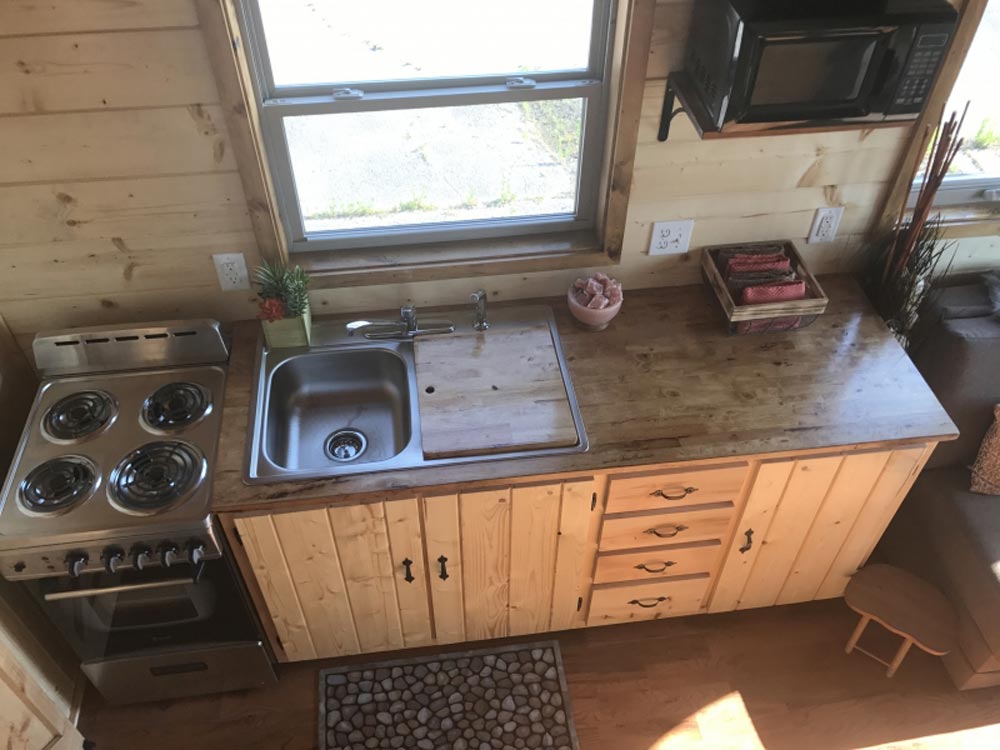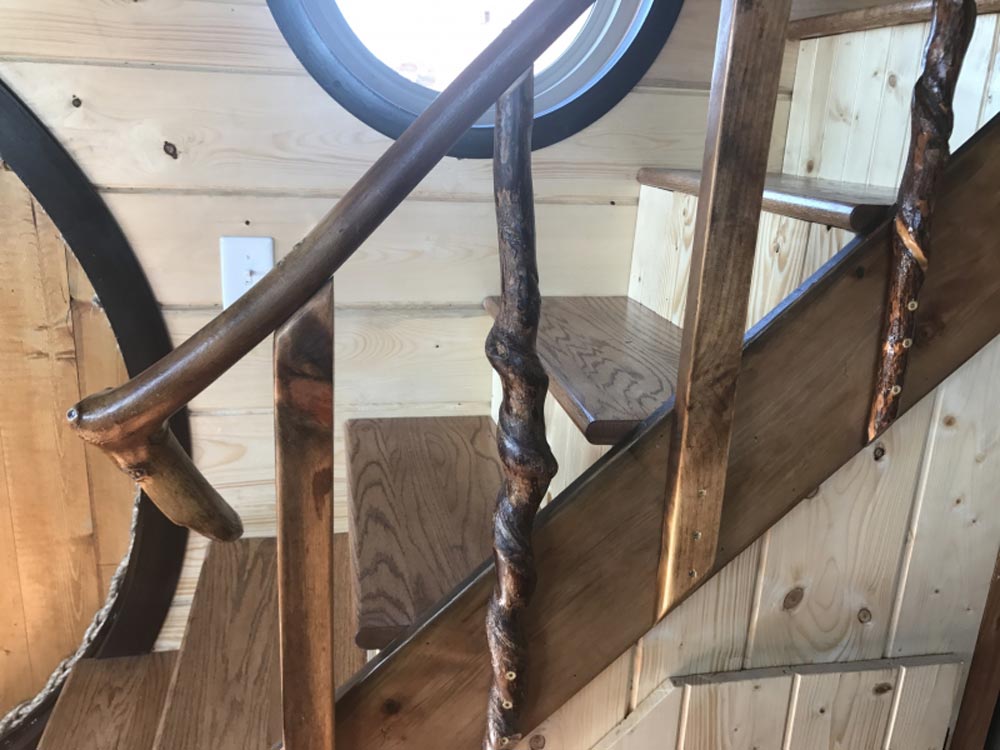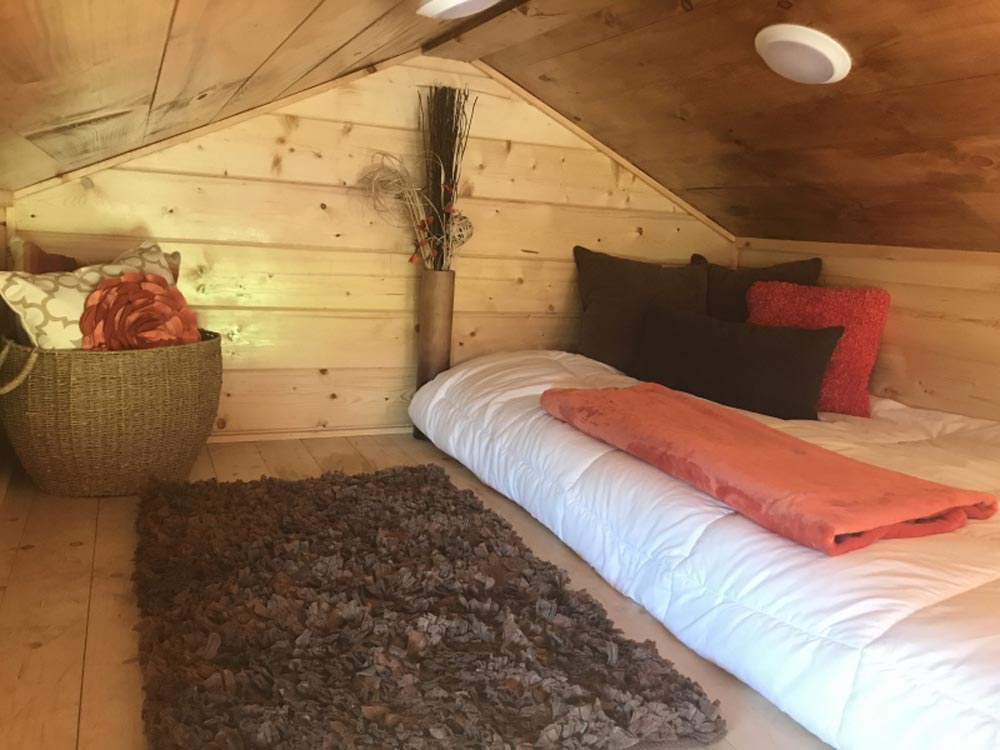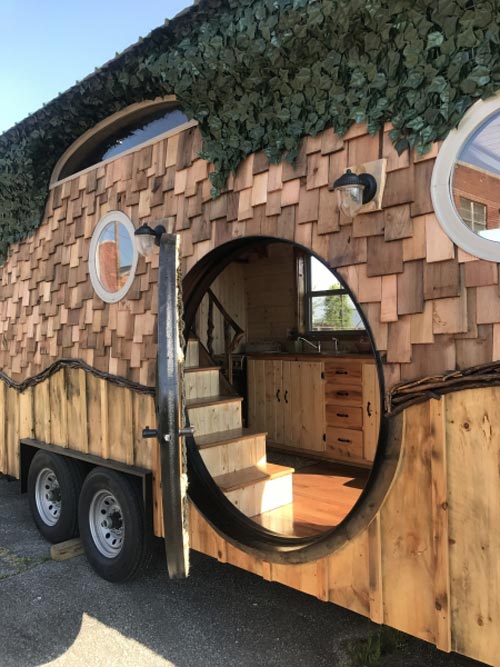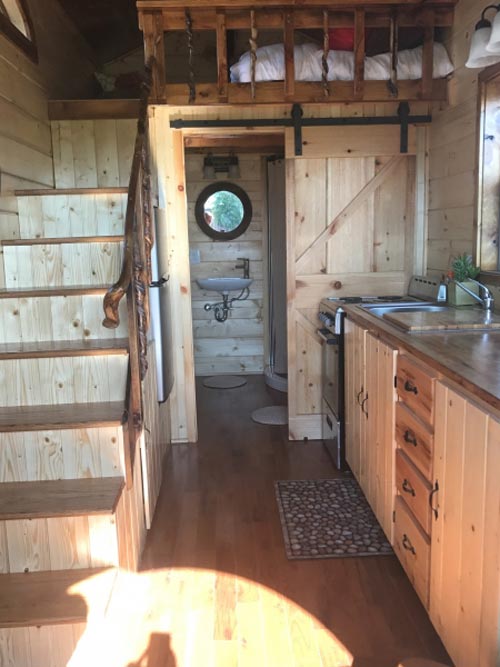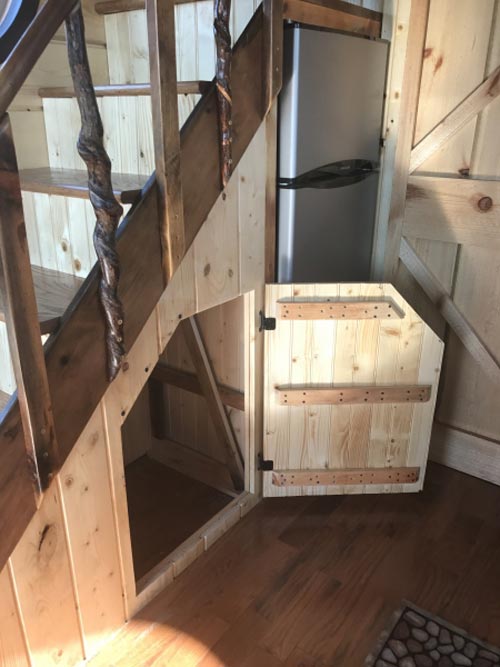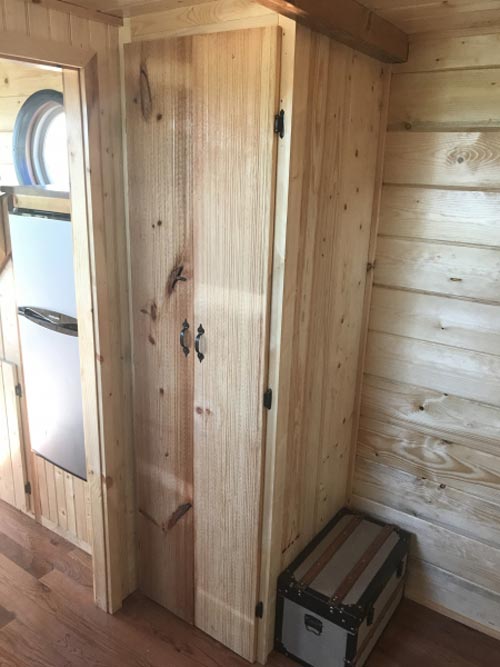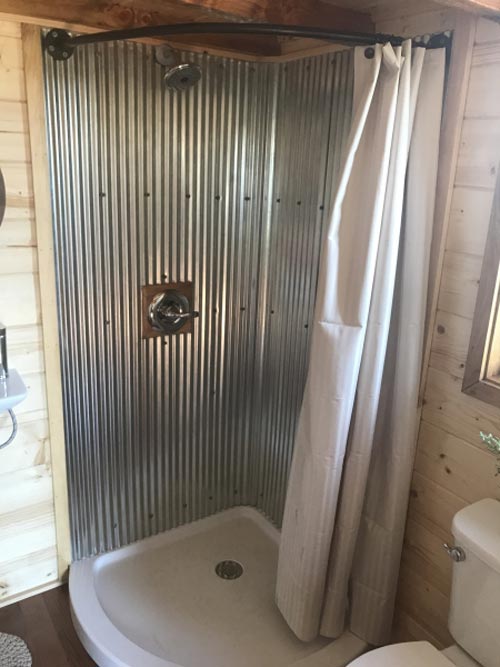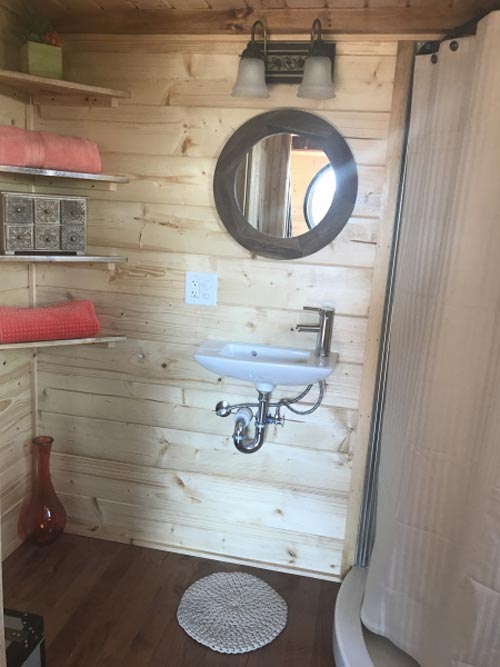 Images © Incredible Tiny Homes
Follow Tiny Living on Facebook, Pinterest, and Instagram to get our latest tiny house updates!