Meet the latest creation by Häuslein Tiny House Co, the 'Settler.' This tiny house is not your average compact dwelling. It combines the rustic charm of a mountain cabin with all the modern amenities you could desire.
A Perfect Blend of Form and Function
The Settler is a single-story home that masterfully balances the need for open space with a touch of privacy. Unlike some other tiny house models with entirely open-plan layouts, the Settler cleverly separates its living areas. It offers the same level of luxury and comfort you'd expect in a contemporary regular home, making it an efficient and cozy living space.
Spacious Feel and Accessibility
This Australian gem skips the loft, opting instead for a tall cathedral ceiling, creating an open and airy atmosphere inside. The pitched roof, double glass door, and strategically placed windows make this single-floor tiny house feel incredibly spacious. This design not only creates an intimate, warm ambiance but also caters to the needs of retirees, those with mobility issues, or anyone who prefers to avoid middle-of-the-night stair climbing. As tiny living becomes more popular, flexible designs like the Settler cater to diverse needs.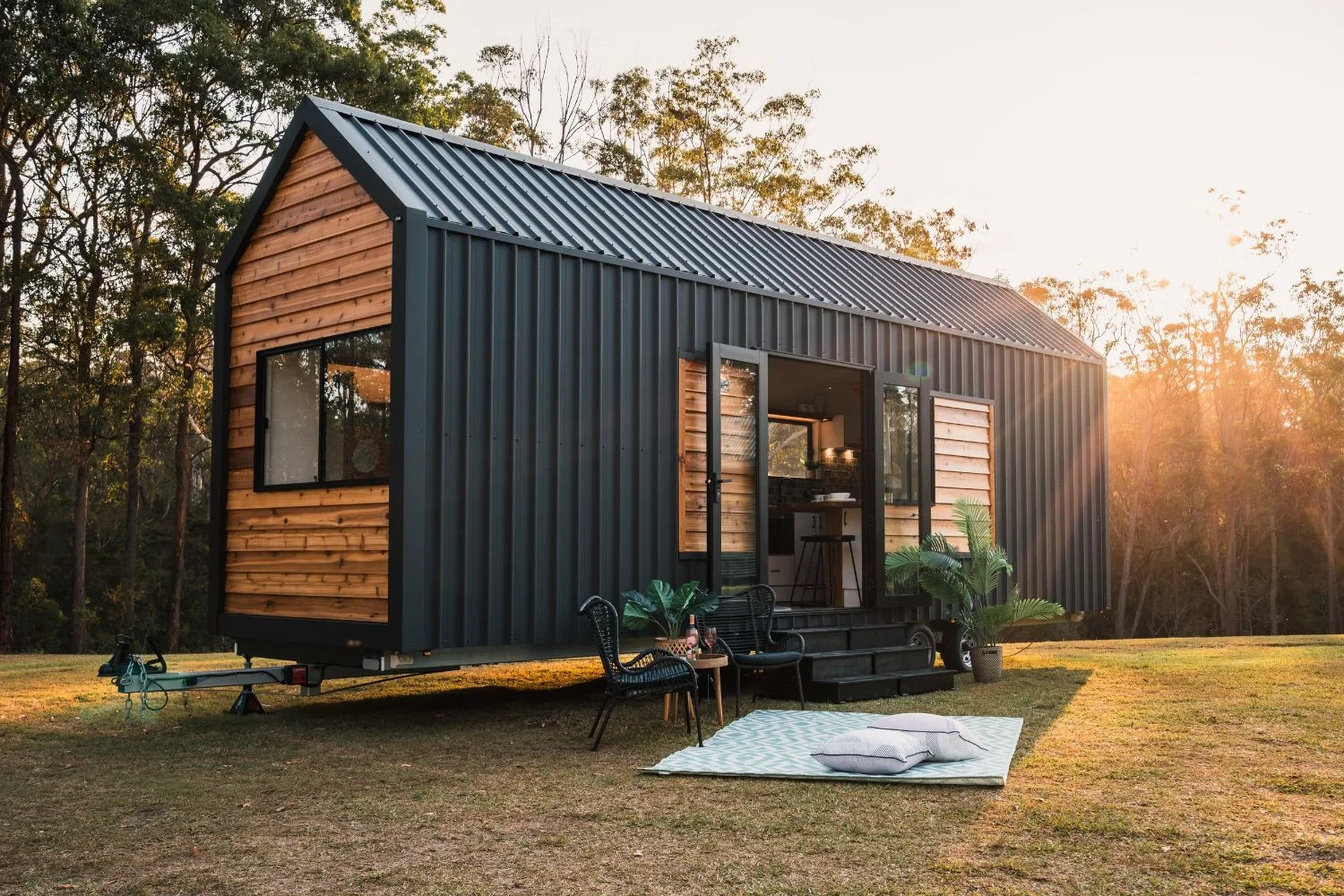 Craftsmanship and Design
Built on a galvanized, heavy-duty, double-axle trailer, the Settler measures 29.5 feet (9 meters) in length and 8.2 feet (2.5 meters) in width. Its foundation is termite-resistant timber frames, and it features colorbond Trimdeck exterior cladding with Western red cedar accents, sealed with durable marine varnish. The sleek black exterior adds a touch of modern elegance.
Inside, the builders employed solid pine paneling for the walls and solid cypress pine for the flooring, enhancing the cozy and slightly rustic vibe. Wood accents, including benchtops, window frames, and barn-style doors, add warmth to the design.
The Layout: Functional and Stylish
The Settler includes a living room, kitchen, main-floor bedroom, and a well-appointed bathroom. One distinctive feature that maximizes space is the slide-out section in the living area, which perfectly accommodates a four-seat sofa, ideal for taking in the surrounding views through the glass doors.
The galley kitchen is not only gorgeous but also highly functional. It boasts generous storage inside solid Rhino Ply cabinetry, full-size appliances, a breakfast bar, and sleek black fixtures, enhancing the contemporary, luxurious look of the cooking space.
ALSO READ: Experience Freedom in 'Sojourner': An Off-Grid Tiny House Journey Awaits
Bedroom and Bathroom
The ground-floor bedroom is a modern, well-thought-out private space behind a sliding barn door. It comfortably fits a queen-size bed with integrated storage underneath, offering plenty of room to move around. Two tall wardrobes on either side provide additional storage space. Cypress pine shelves above the bed come with LED strip lights, creating an intimate atmosphere.
On the opposite side of the 'Settler,' behind another barn door, is the bathroom. With a modern and highly functional design, it includes a glass-enclosed shower cabin, a toilet (with flush or composting options), a vanity unit with a ceramic basin, and shelves for toiletries and essentials.
Watch the video tour to view the bathroom!
Versatility and Pricing
The Settler tiny house on wheels was priced at AUS $146,000 (approximately $93,700 USD). This cleverly designed and highly functional tiny house ensures a high standard of living, making it a dream home on wheels for singles or couples looking to downsize without compromising on comfort and style. Its charming design and luxury finishes also make it an ideal choice for an Airbnb rental or vacation home.
The Häuslein Tiny House Co even offers the flexibility to further simplify the model if you plan to use it as an office or studio.
For more information about the Settler, please contact the Häuslein Tiny House Co.
Also available from Häuslein Tiny House Co: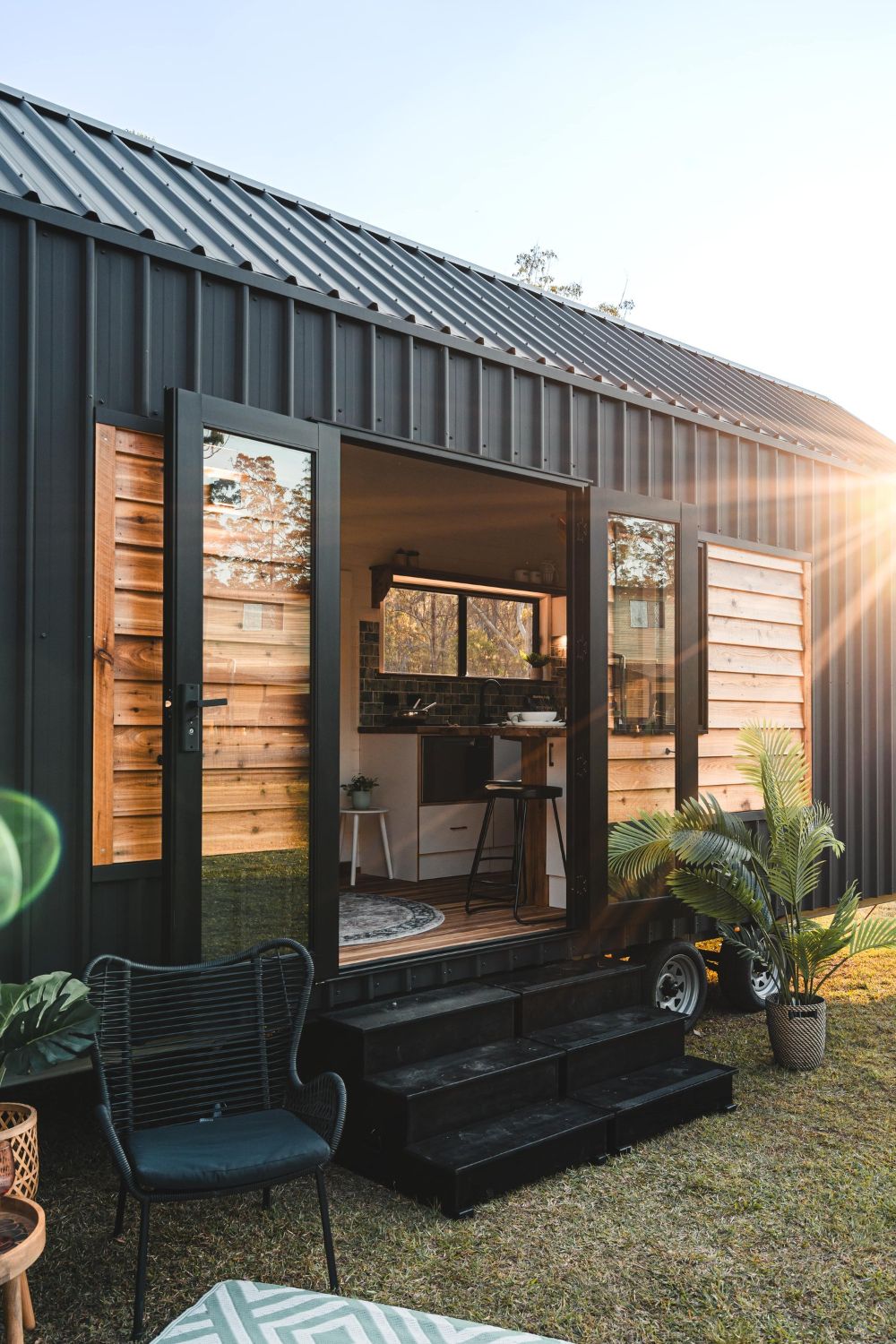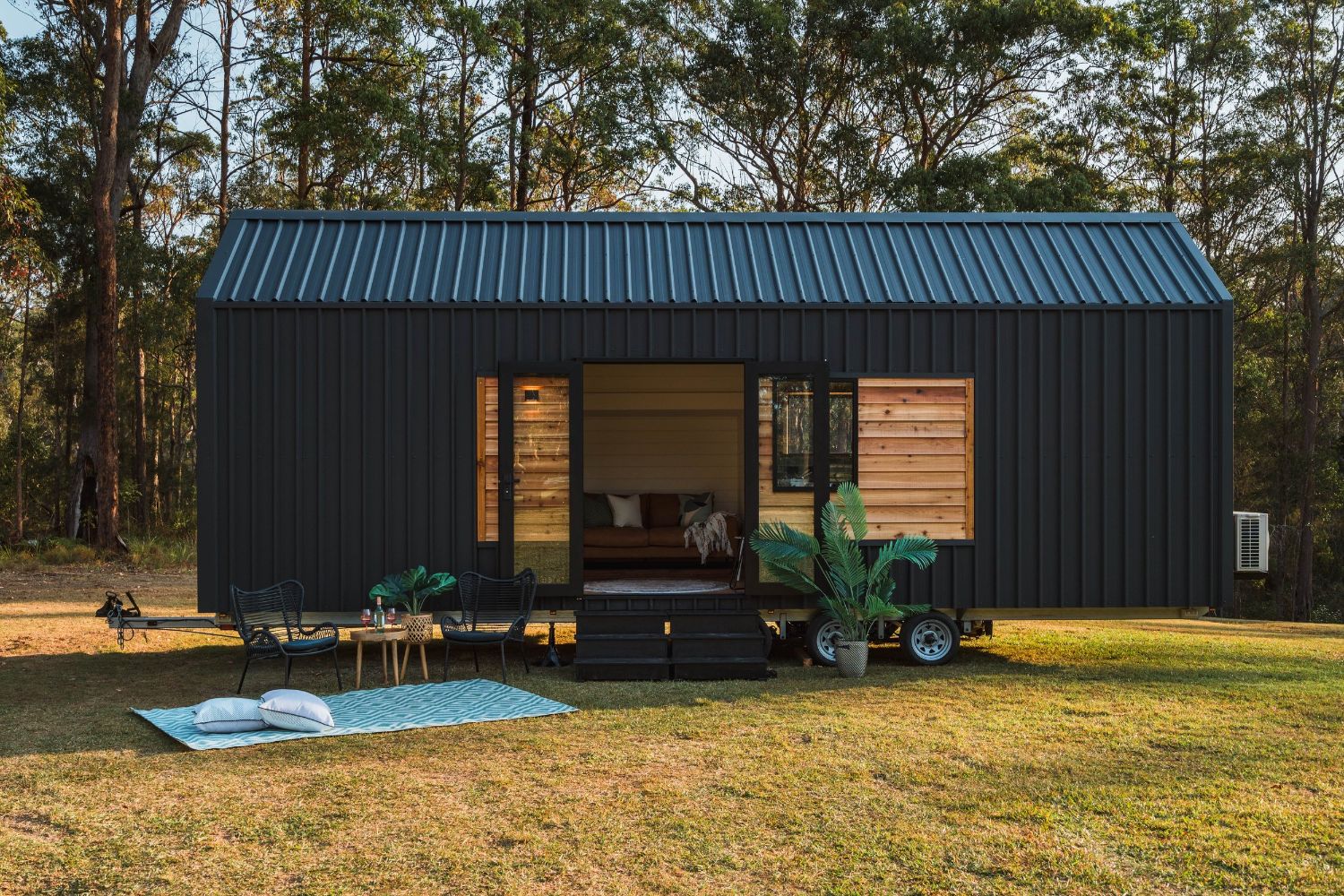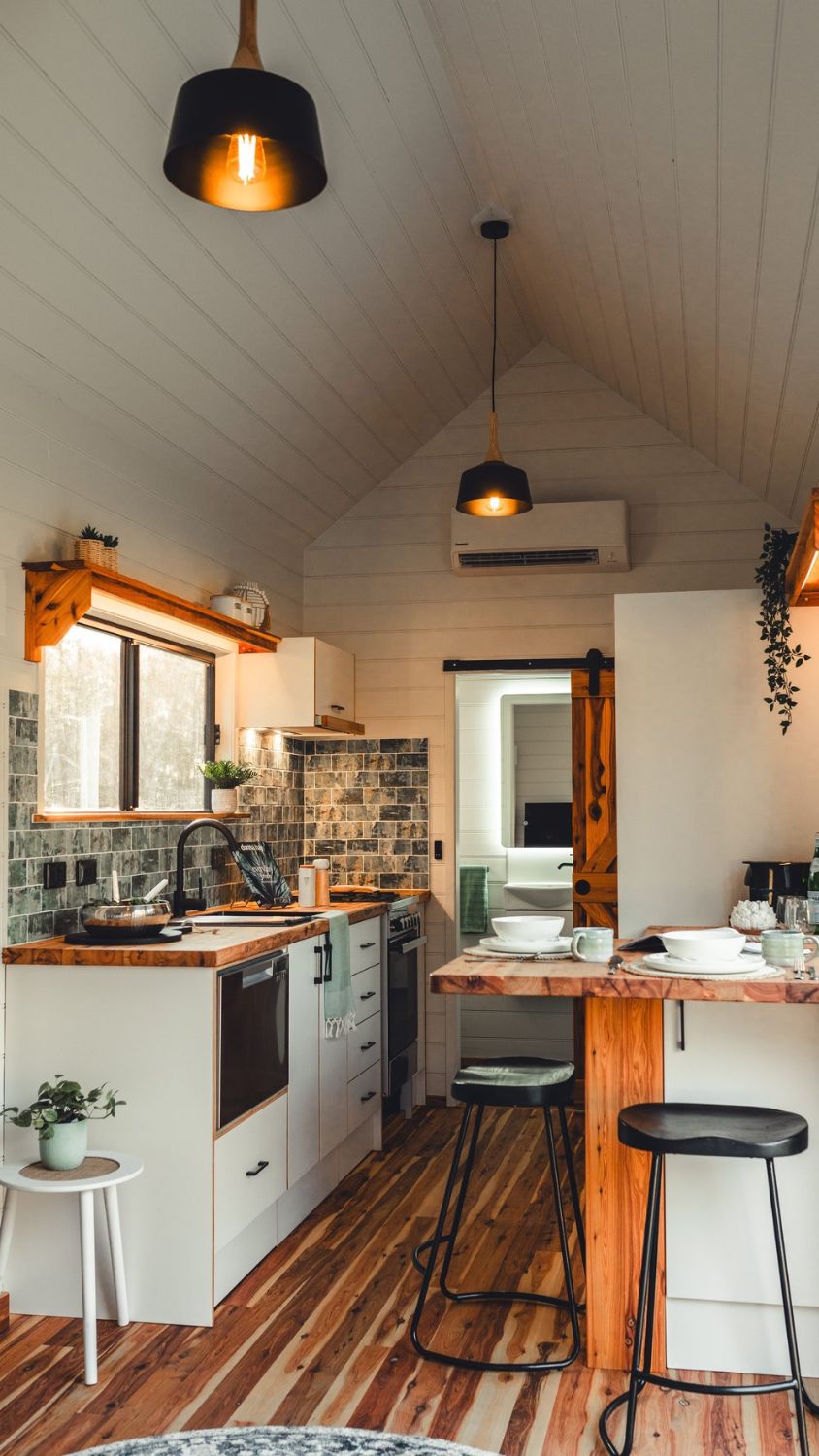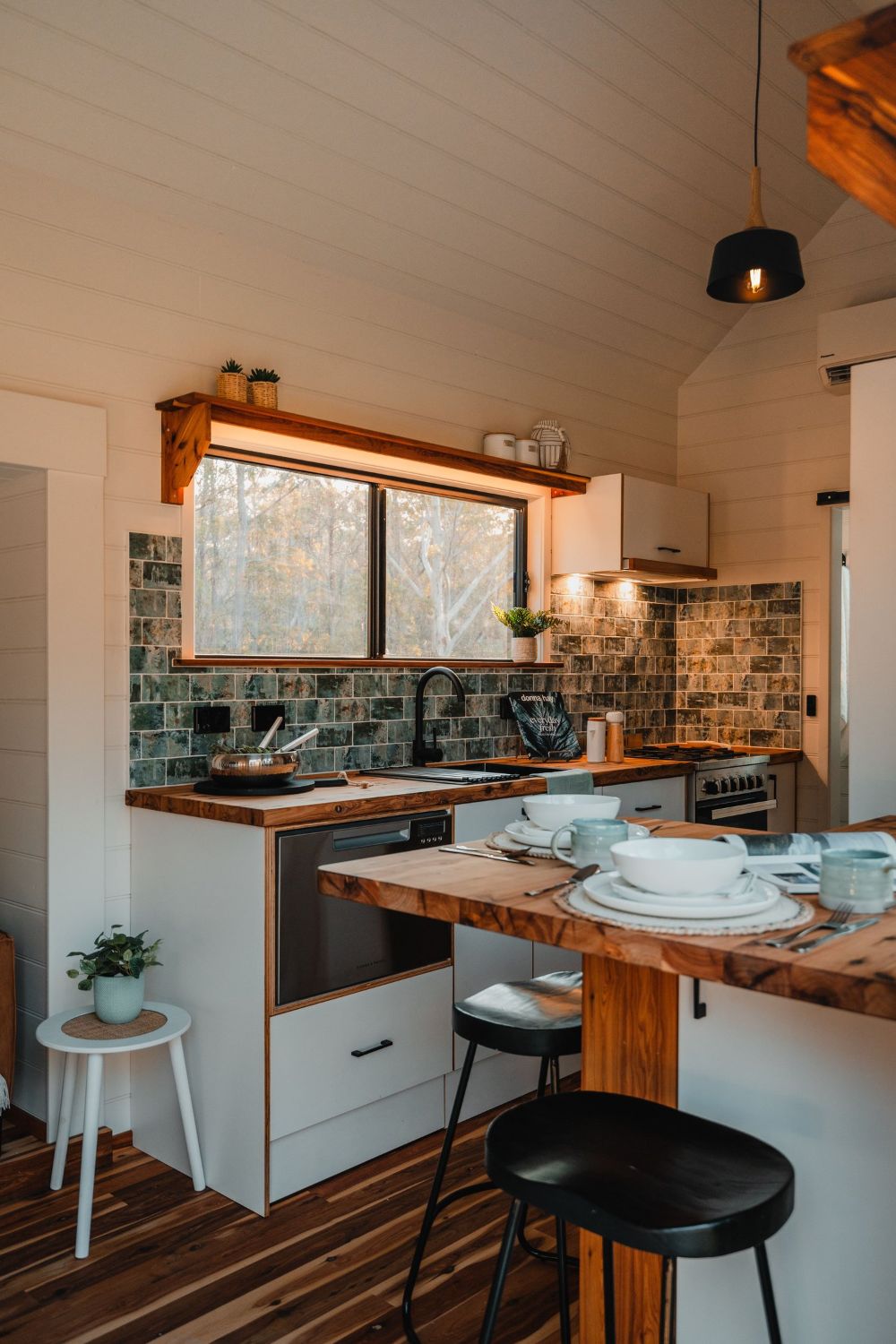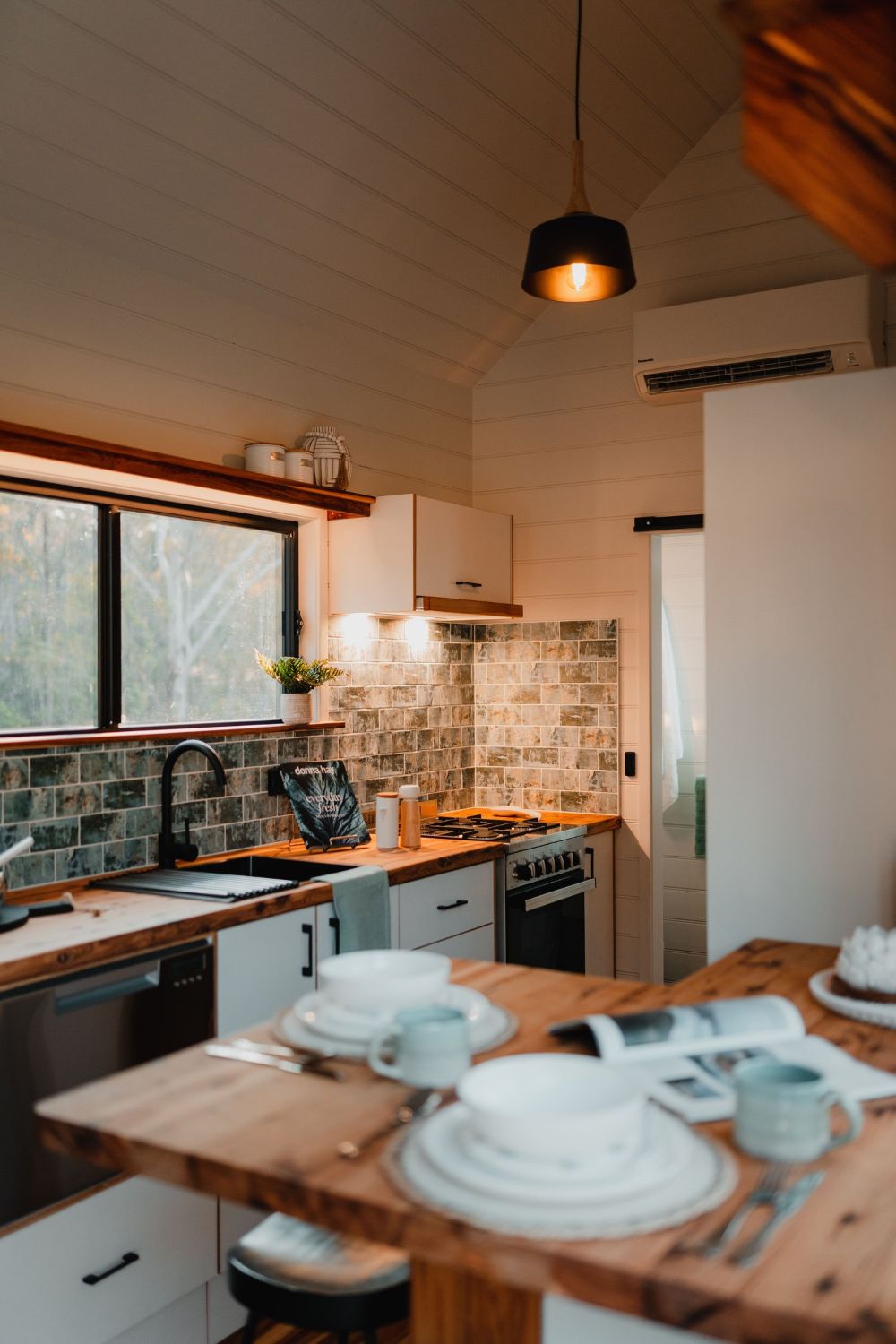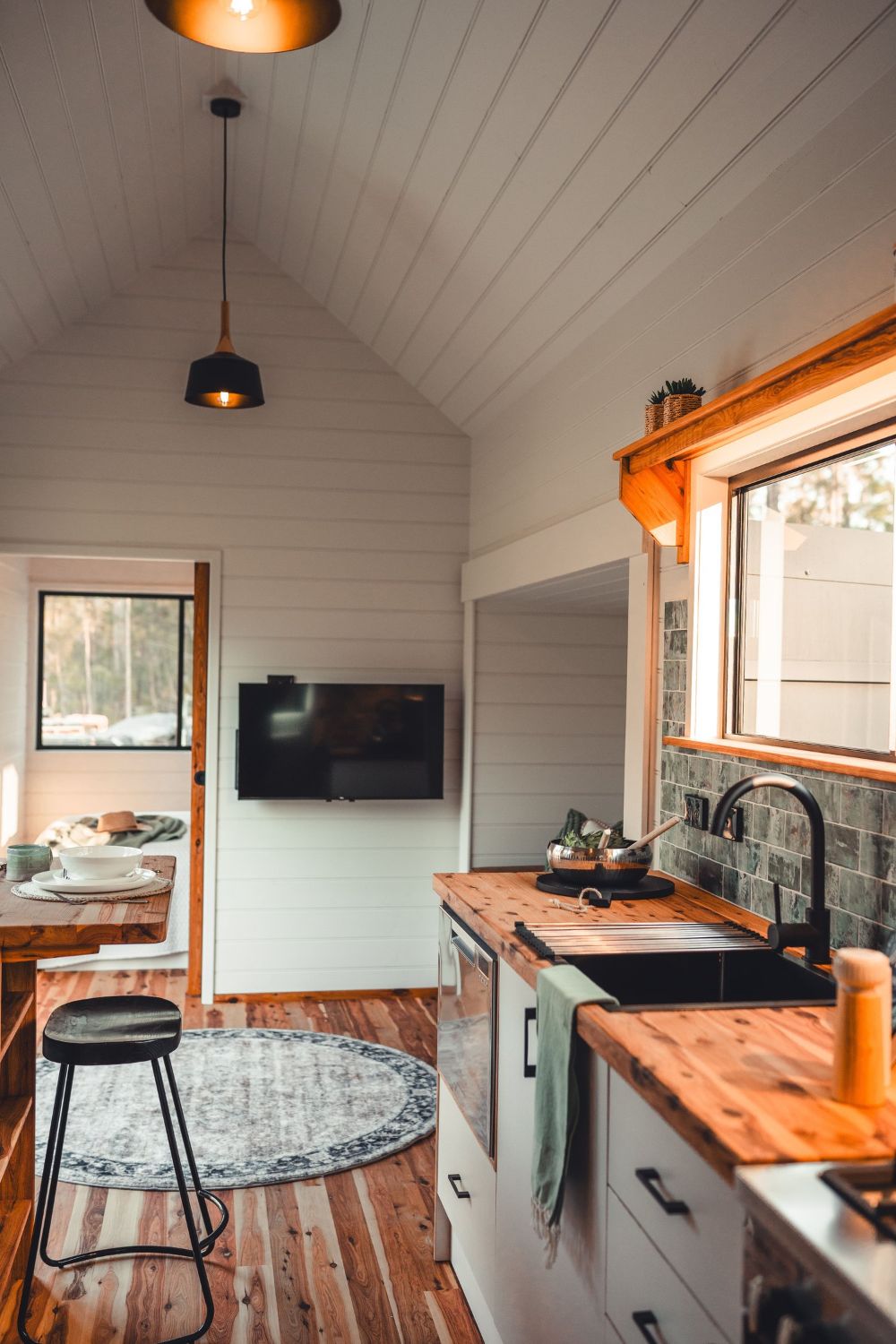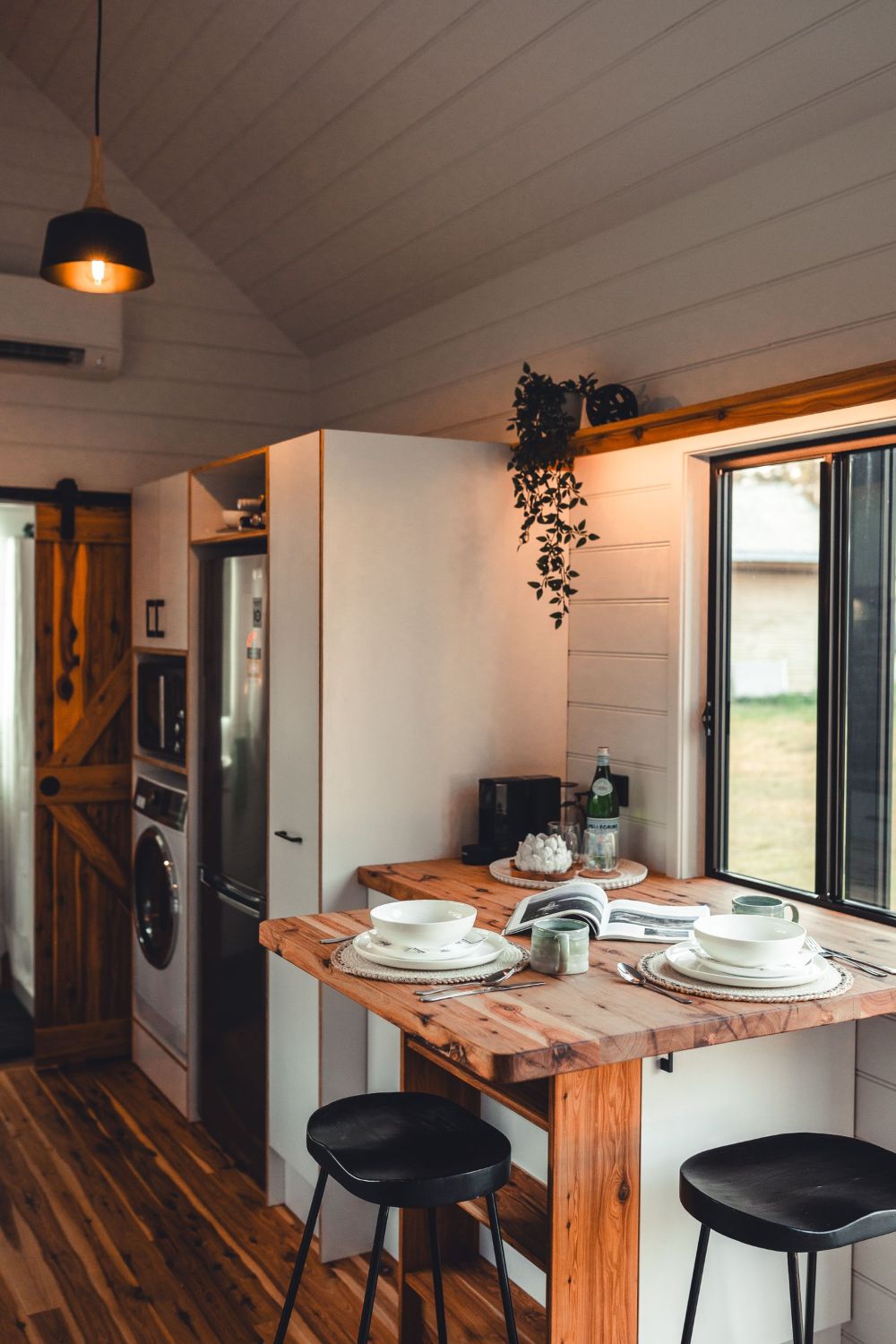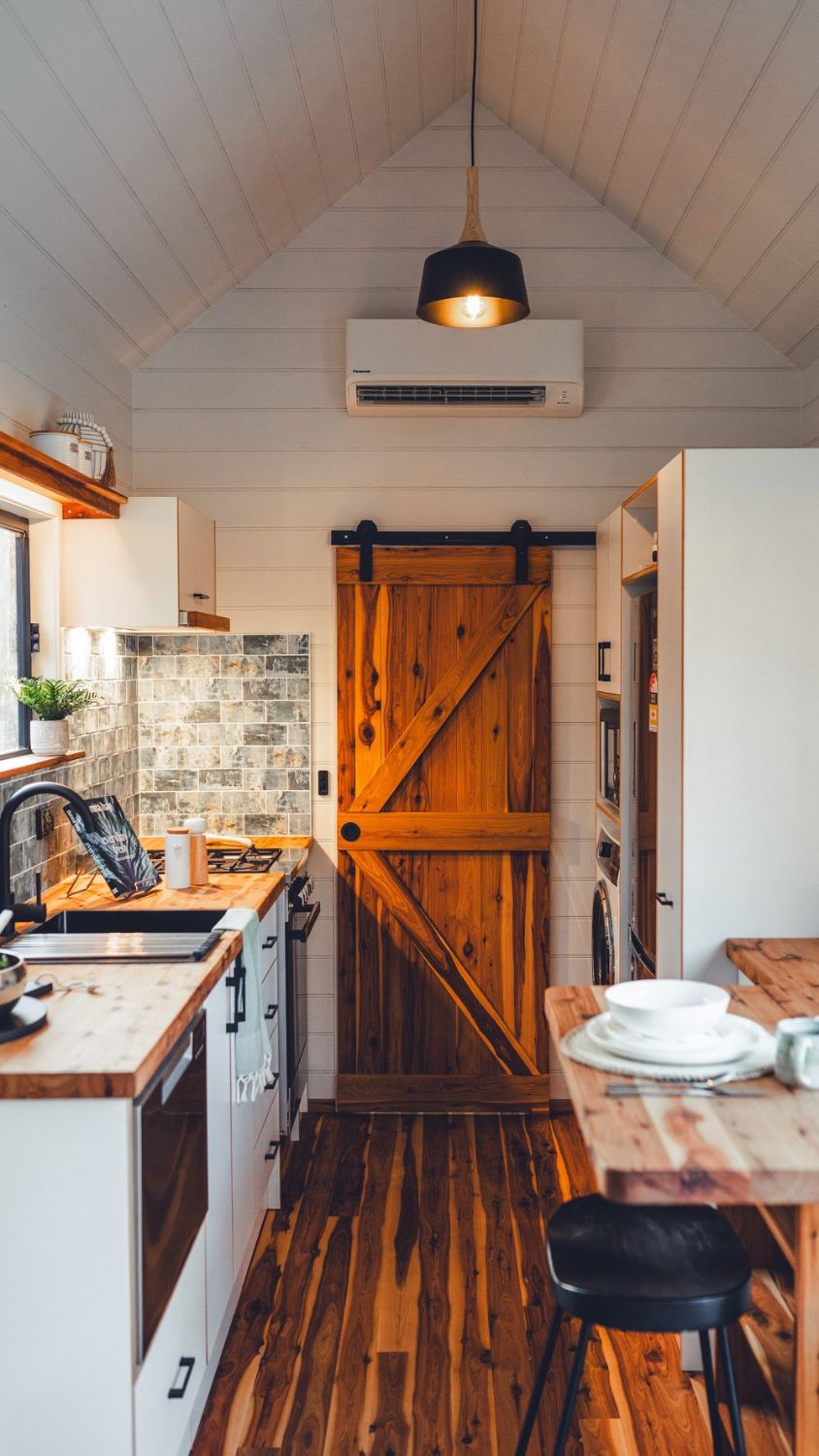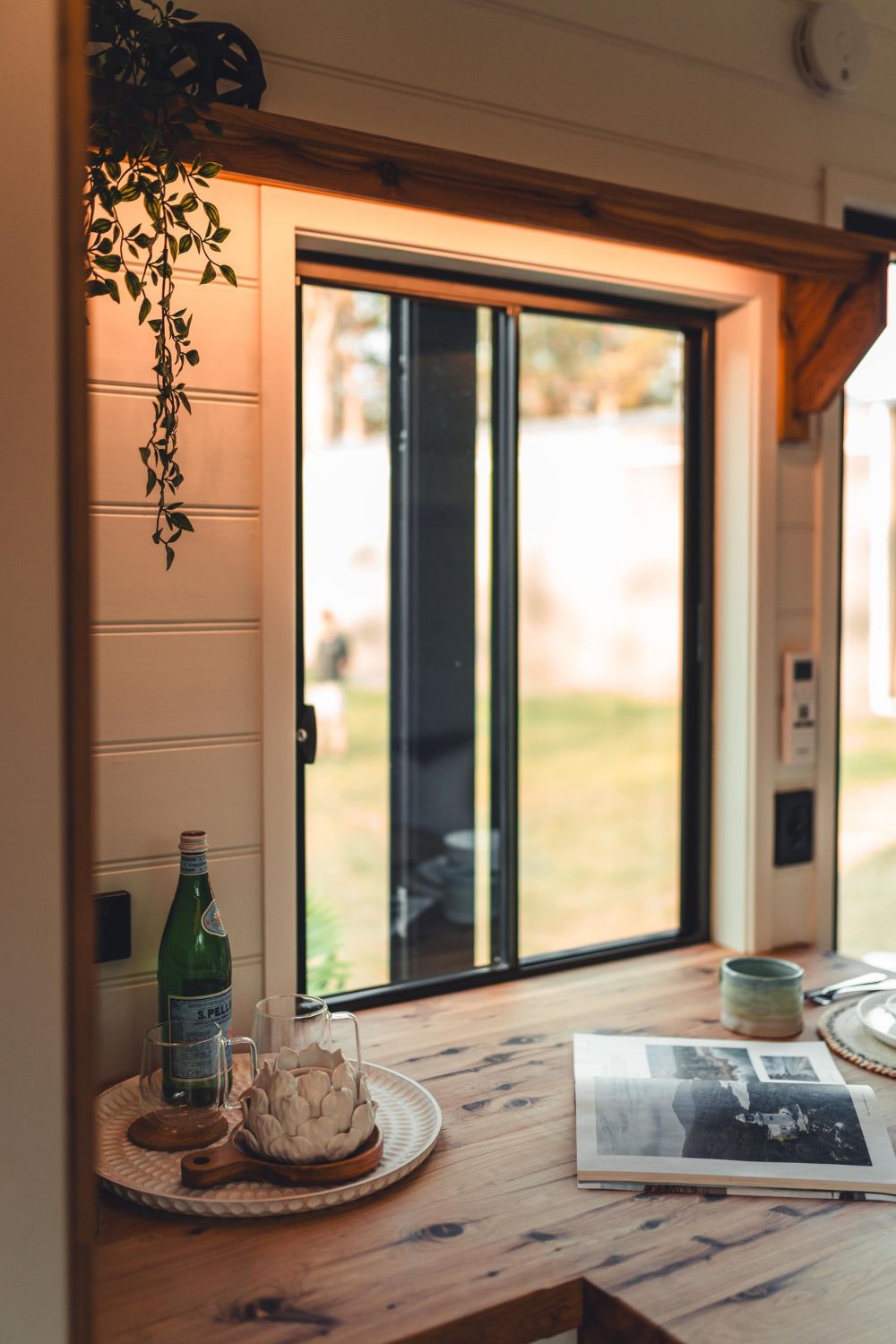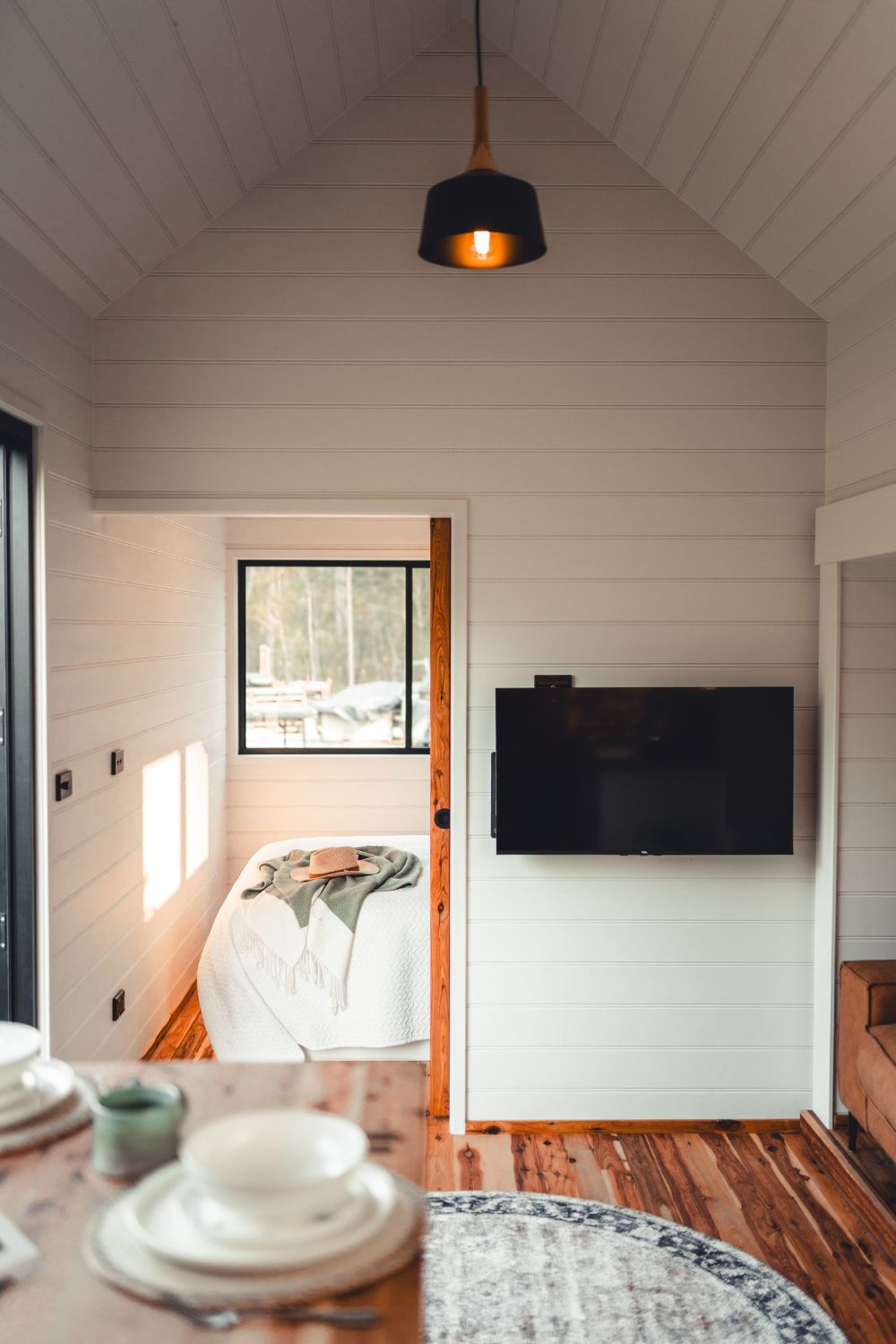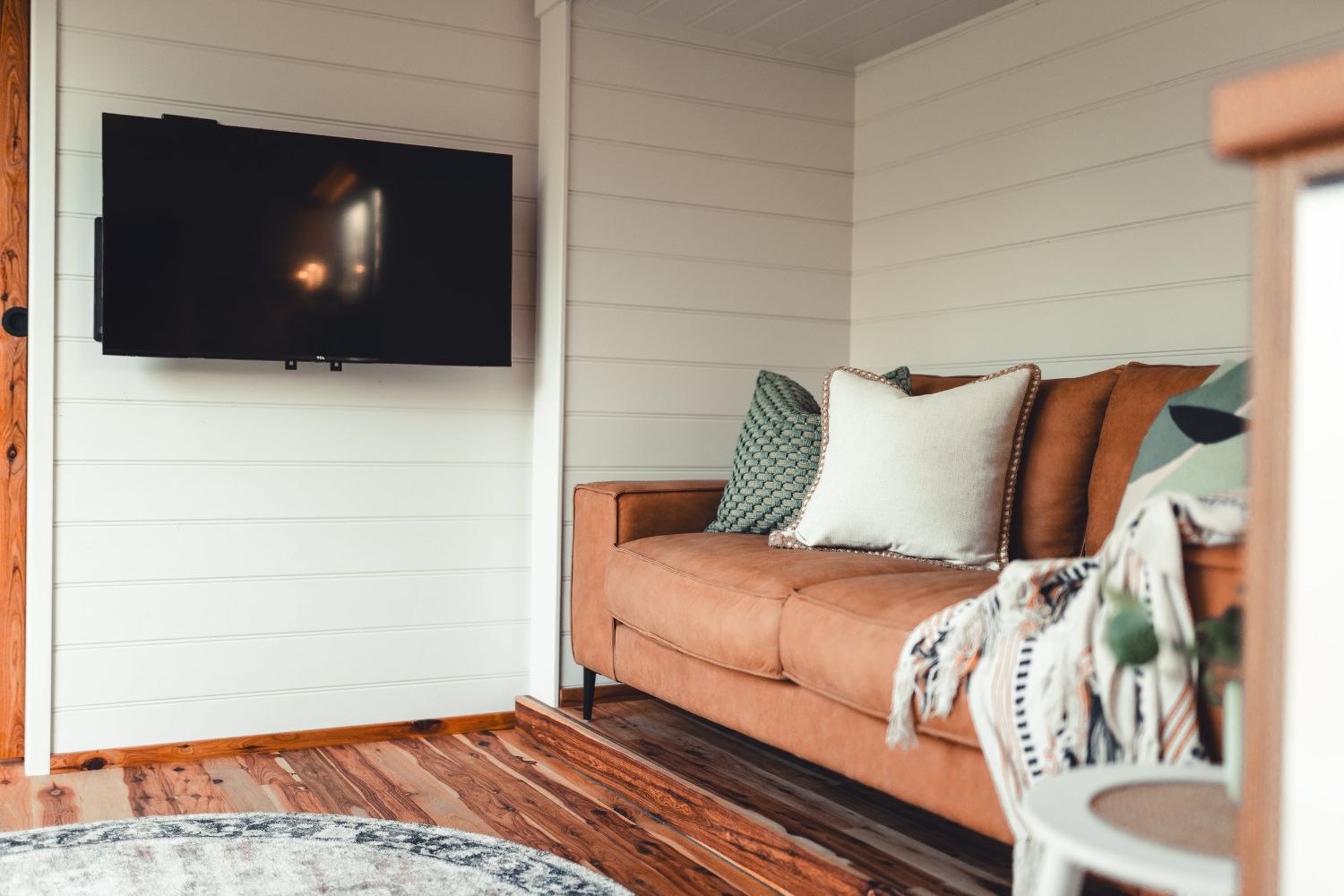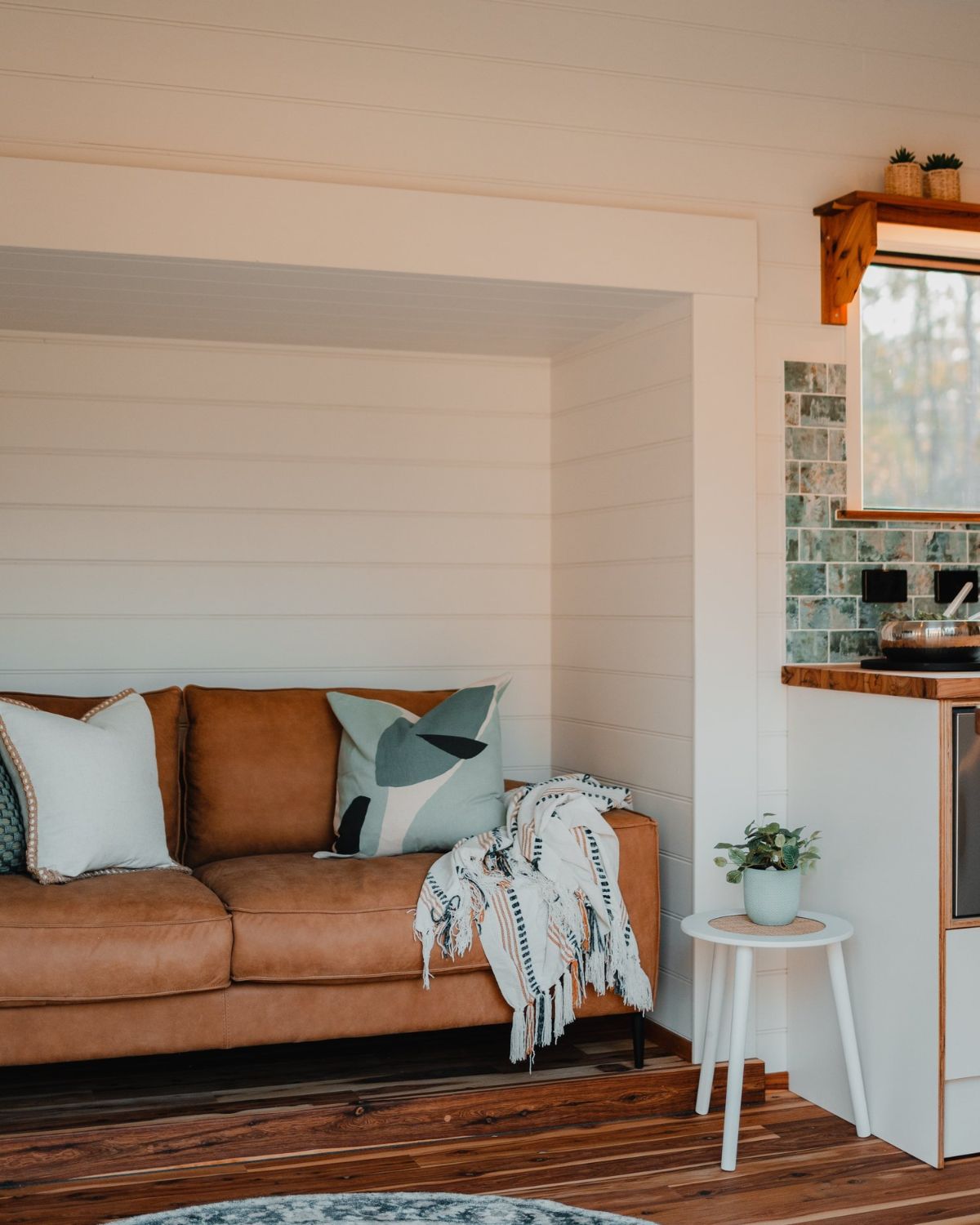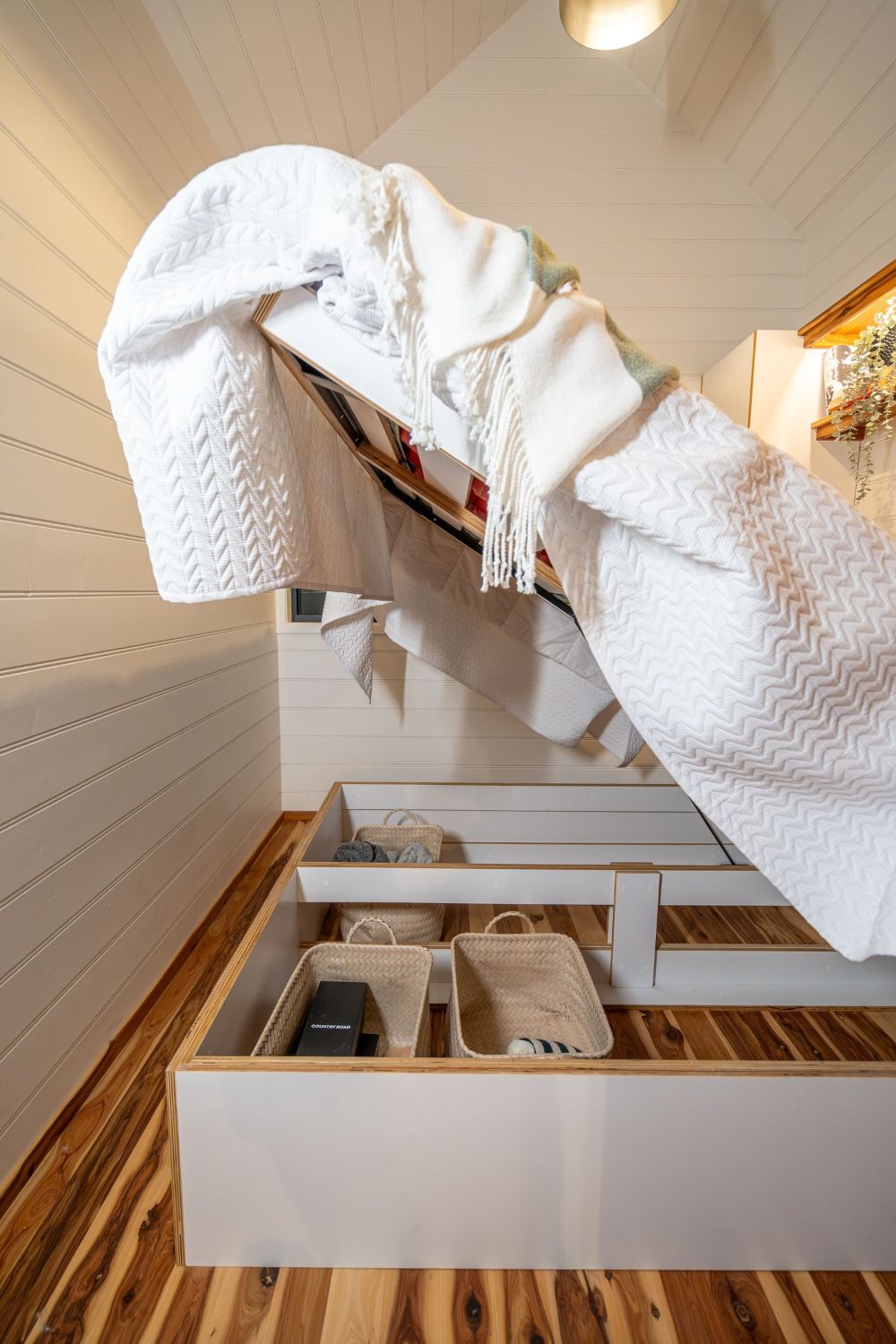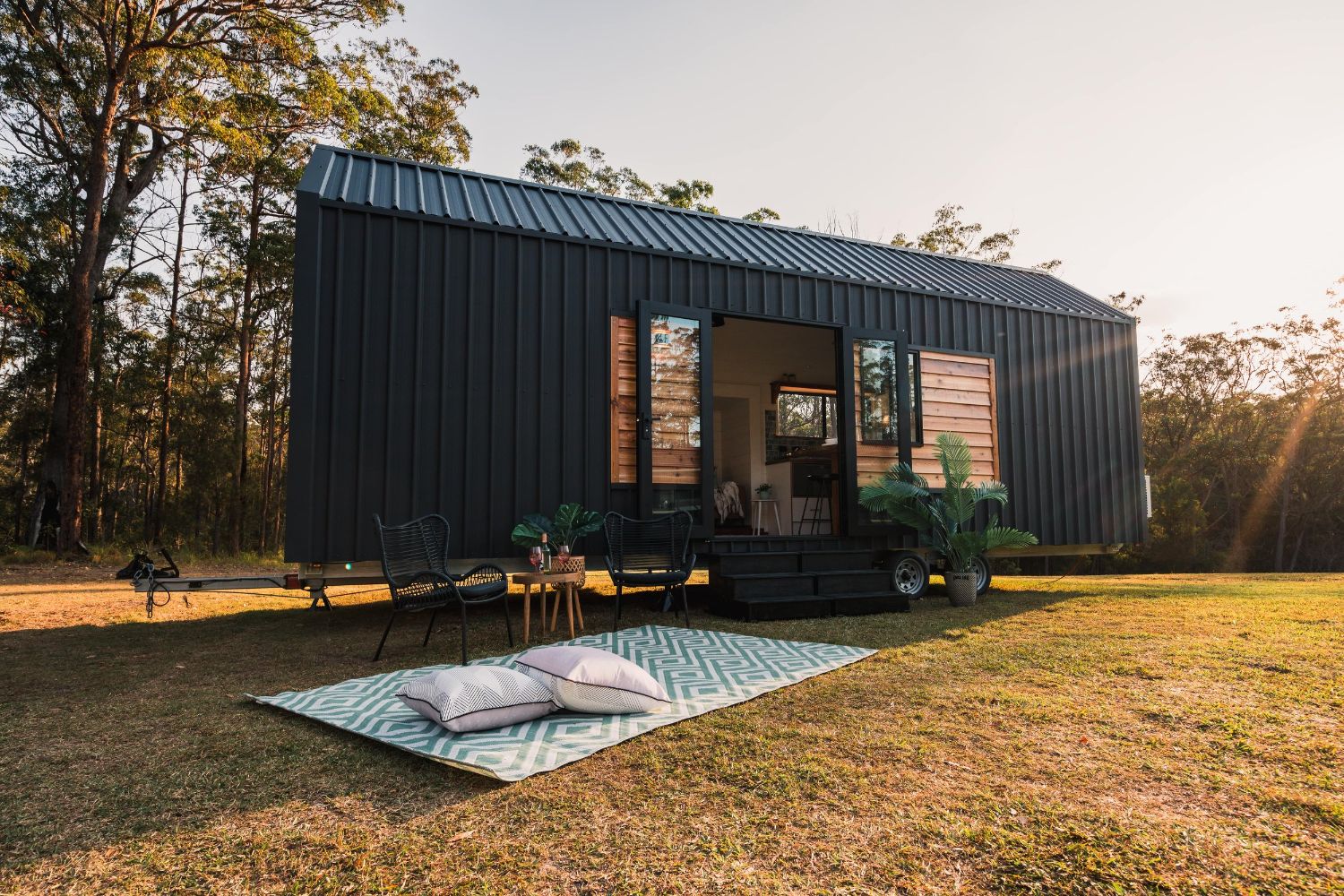 Images © Häuslein Tiny House Co