From Australia-based Häuslein Tiny House Co is the Gunyah, their smallest tiny house on wheels specifically designed for short term stays.
The Gunyah, meaning 'house, hut, or shelter' in the local aboriginal language, is 5-meters long and offers 18 square meters (~164 square feet) of living space. The houses are built on Biripai land in Port Macquarie, New South Wales, Australia.
The exterior consists of matte finish black cladding with western red cedar accents.
Inside, the walls are finished with solid pine paneling and the floors and counters are solid cypress pine. The bedroom loft has charcoal colored carpeting.
The kitchen features Solid Rhino Ply cabinetry, a breakfast bar, large kitchen sink, 2-burner gas stove, 124L bar fridge, cypress pine shelving to match the countertop, and space for a drawer dishwasher.
The living room has space for a full size couch, large wall-mounted TV, and bookshelf above the couch area.
The bedroom loft has space for a double mattress and includes a skylight.
In the bathroom is an epoxy floor, flush toilet (composting toilet optional), full-size 900mm x 900mm shower, vanity with ceramic basin, and modern black fixtures.
For more details about the Gunyah, please visit the Häuslein Tiny House Co website.
Also available from Häuslein Tiny House Co: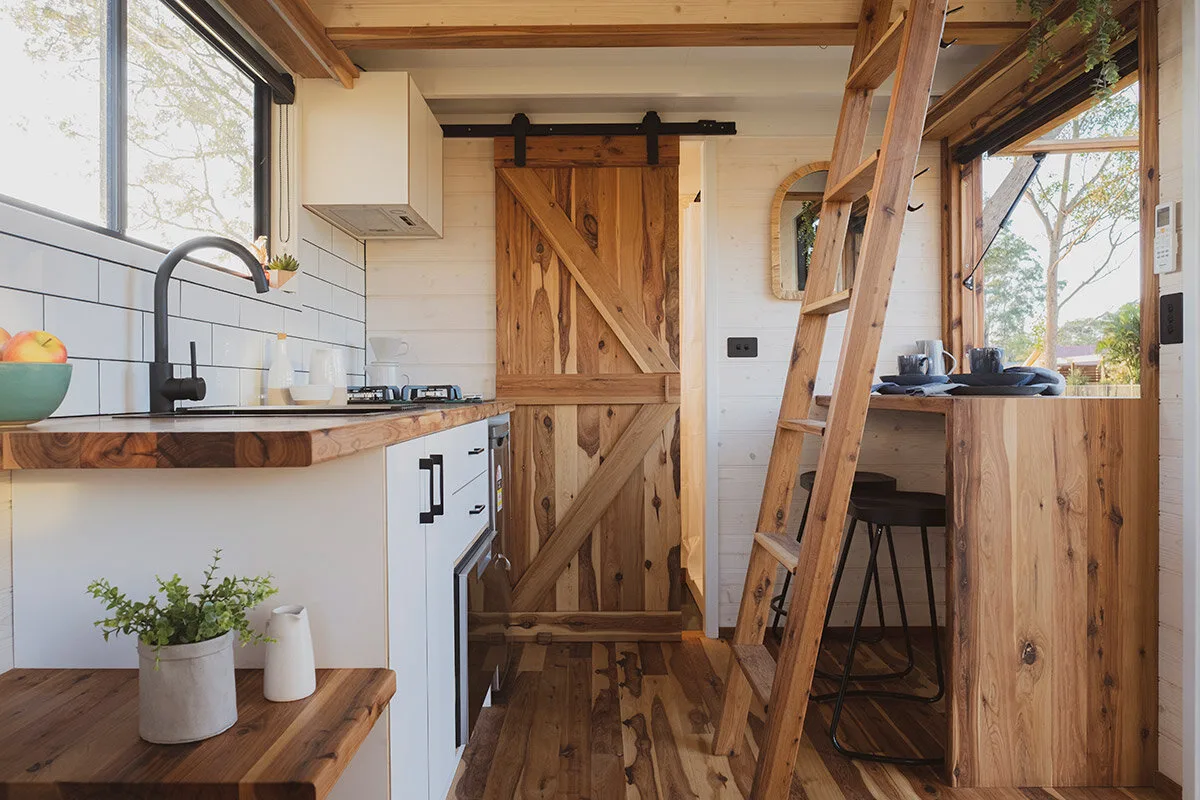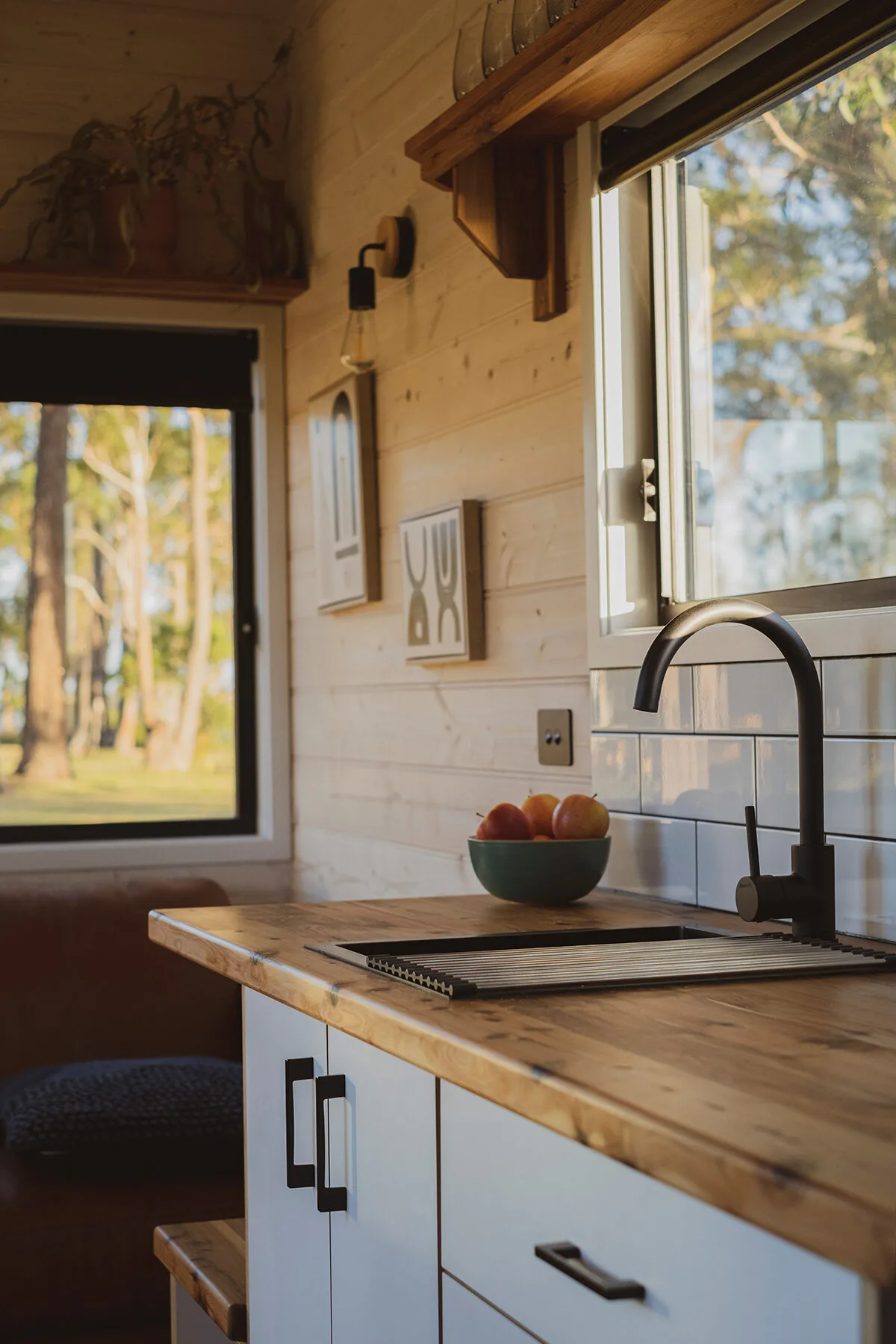 Images © Häuslein Tiny House Co