The Freedom is a 304 sq.ft. tiny house on wheels designed and built by Alabama Tiny Homes in Mount Olive, AL.
This 28′ tiny house comes with two LCD TVs, storage stairs, and a skylight above the bedroom loft.
The fully equipped kitchen includes a four-burner range and 7.9 cubic foot refrigerator, a large number of upper and lower cabinets, and custom Formica countertops with emperor edge.  The living room includes a pull-out sofa.
This tiny house was originally listed for $57,000.
Also available from Alabama Tiny Homes: Dreamer, Trinity.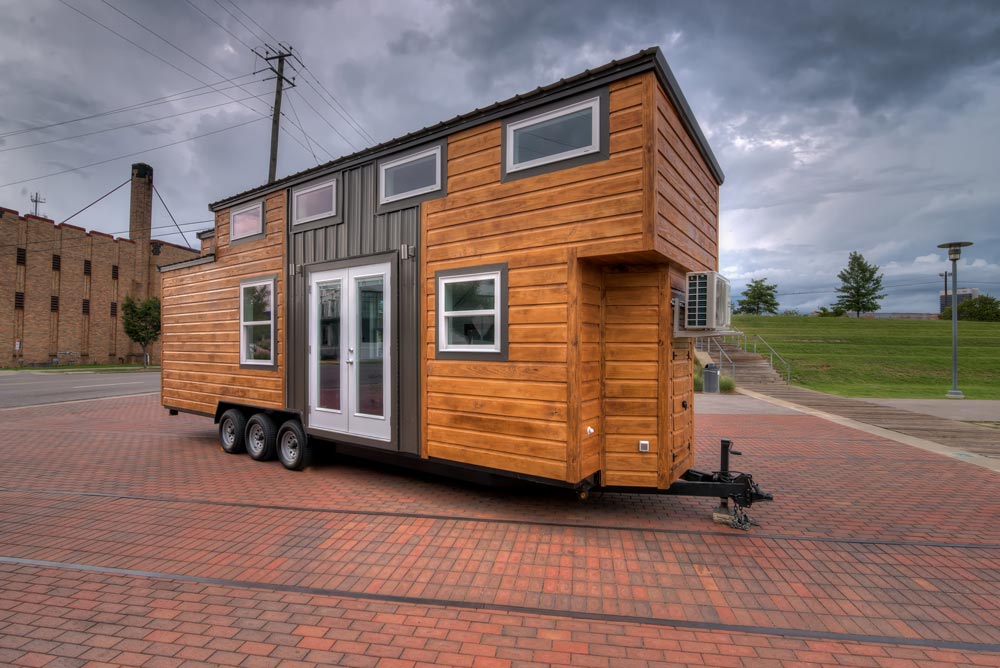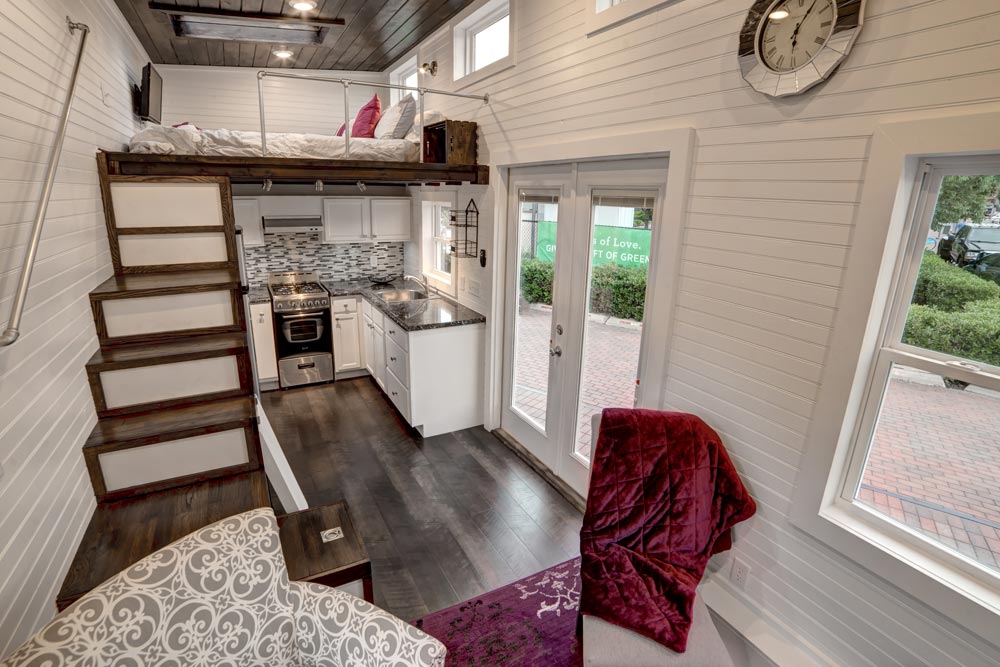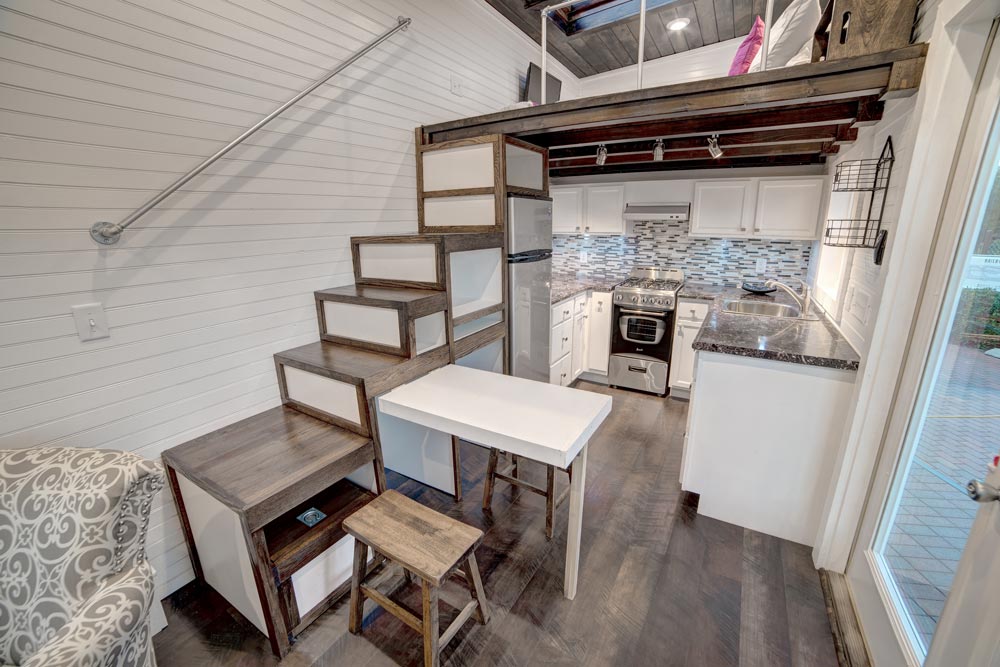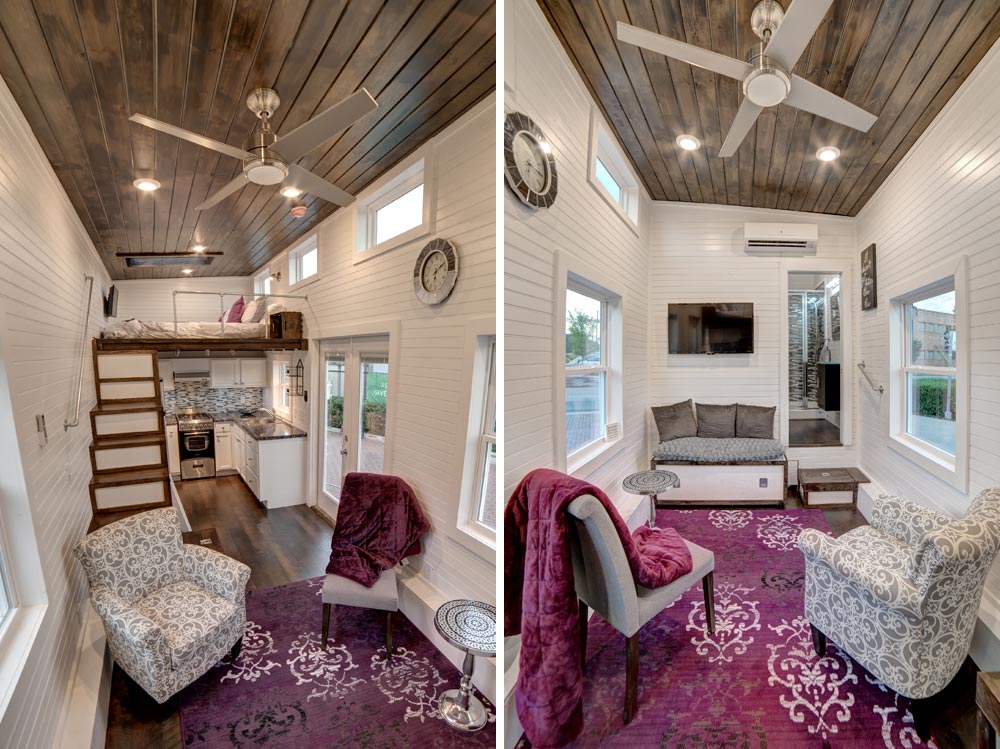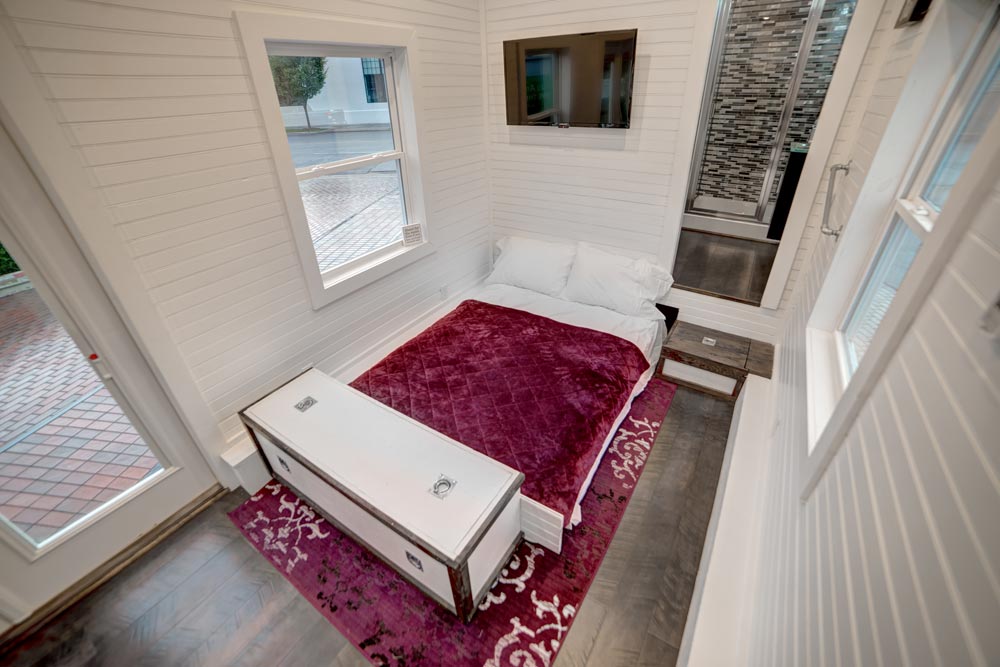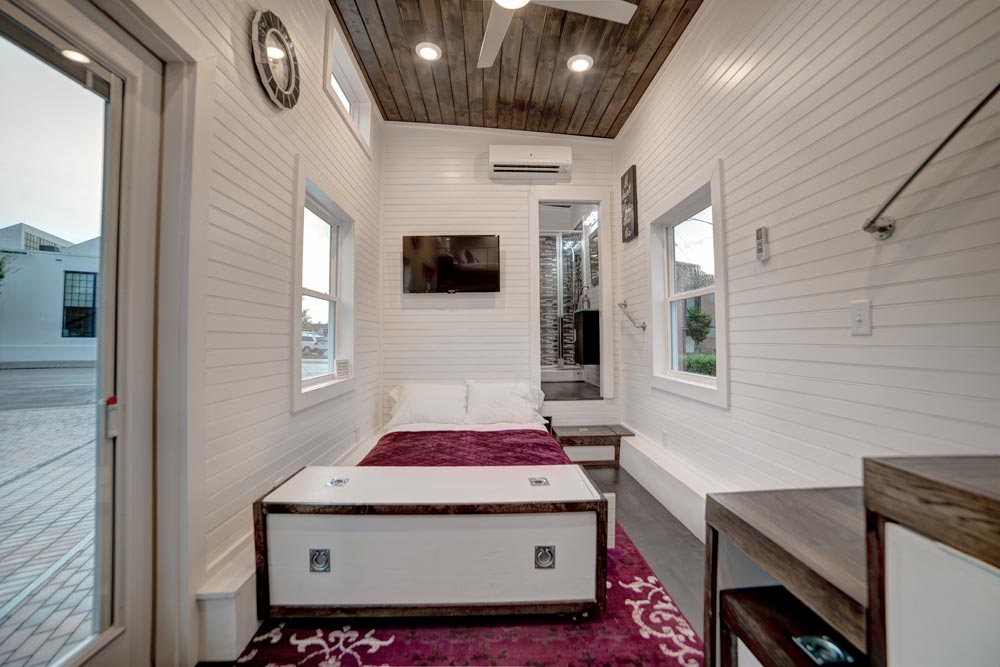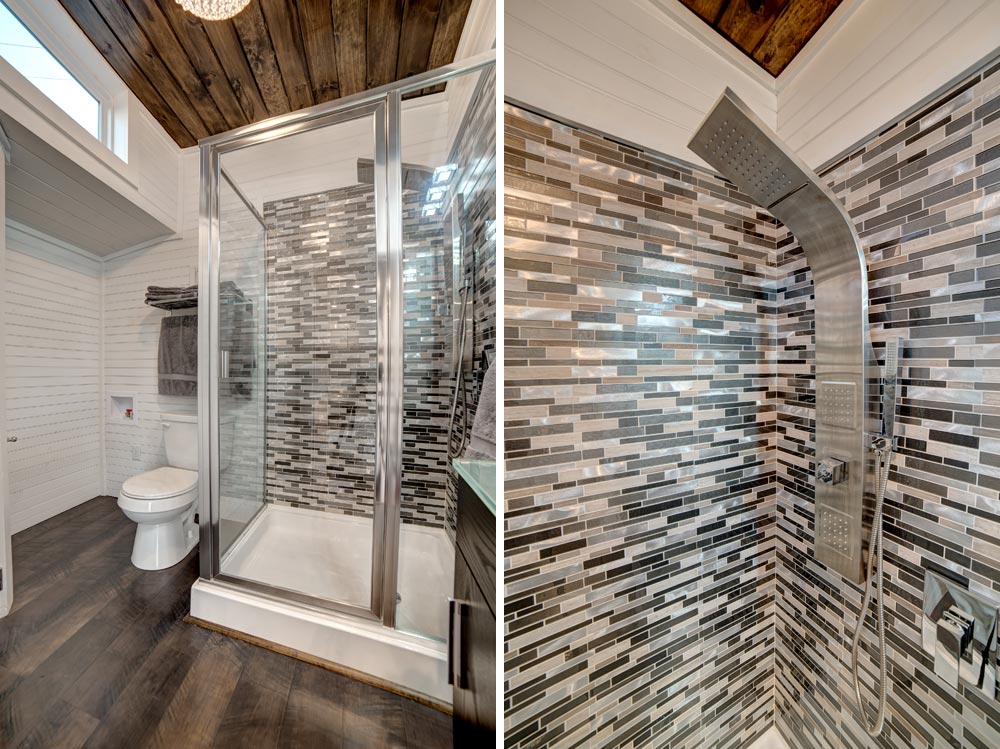 Images © Alabama Tiny Homes
Follow Tiny Living on Facebook, Pinterest, and Instagram to get our latest tiny house updates!
Subscribe To Tiny Living
Receive our weekly newsletters with all the latest tiny house updates!
Give it a try, you can unsubscribe anytime.