The Monocle was custom designed and built by Wind River Tiny Homes for a California couple. The white ship lap interior is accented with warm woods and rustic touches for a luxurious finish.
The 24′ tiny home is 10′ wide to accommodate a bed on the main level and a full size soaking tub with a large "monocle window" to enjoy the surroundings while soaking.
The kitchen has open shelving, custom steel brackets, a farmhouse sink, and butcher block countertops. Suspended cable shelving adds storage space while keeping a open layout.
Other unique touches include custom copper railings, a live edge shelf, and built in bookshelf ladder. A custom his/hers pull out closet has a wood weave finish with copper pipe pulls.
Along with the soaking tub, the bathroom includes a mixed tile and oak tub surround, pebble tile floor, rain shower head, hand held shower, and floating sink.
The Monocle cost approximately $76,500 as pictured.
Also available from Wind River Tiny Homes: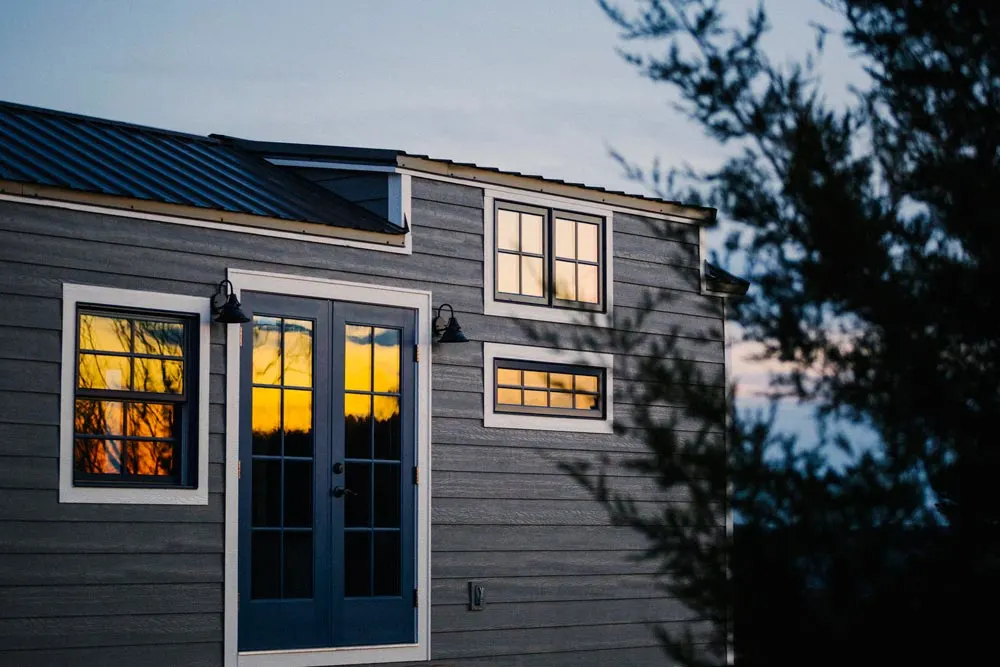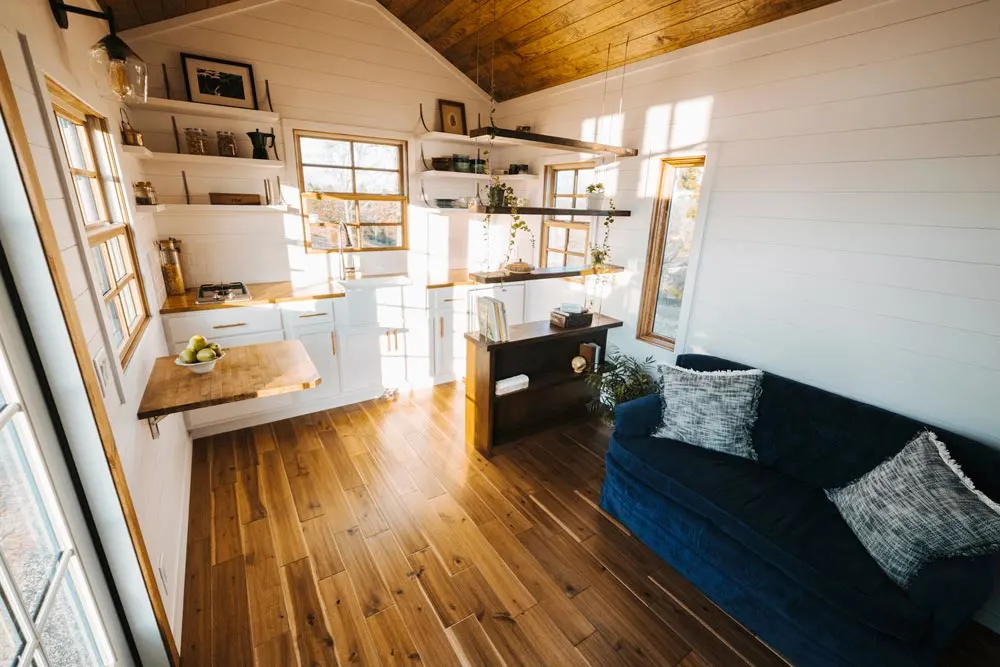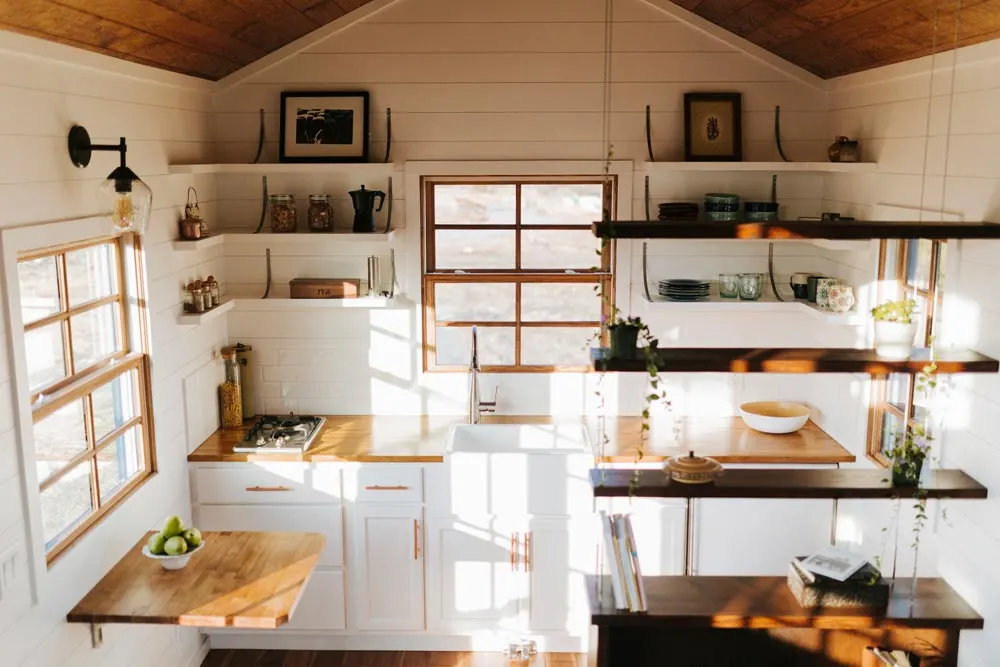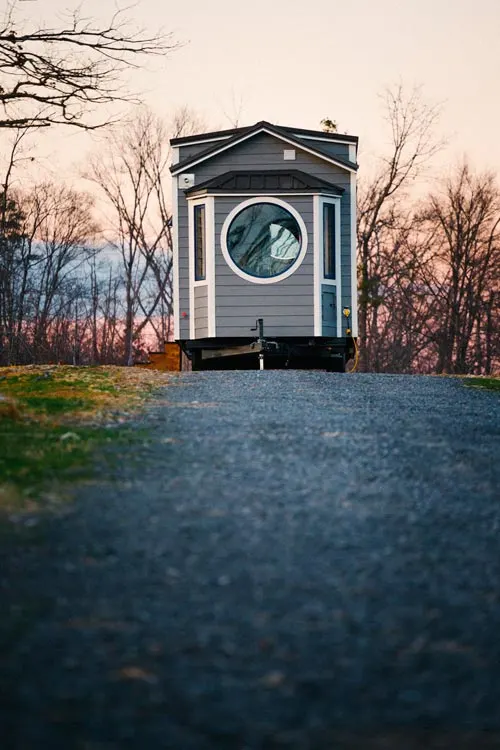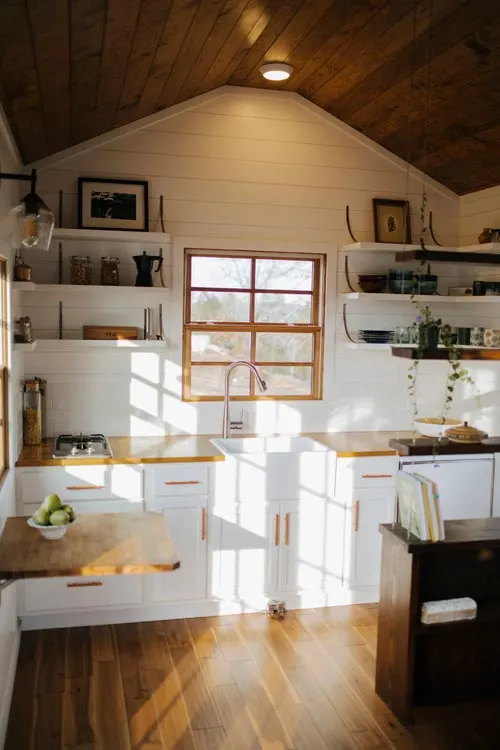 Images © Wind River Tiny Homes