This custom build by Wind River Tiny Homes includes hand-scraped Acacia wood, a dutch door, copper light fixtures, and a built in couch with storage that pulls out to a twin bed.
The Mayflower was built on a 30′ trailer and the first floor features a home office with a desk and storage so the owner can run her business from home.
There's also a full kitchen including dishwasher and range, two loft spaces, and abundant storage throughout the home.
For more information about the Mayflower, please visit Wind River Tiny Homes.
Also available from Wind River Tiny Homes: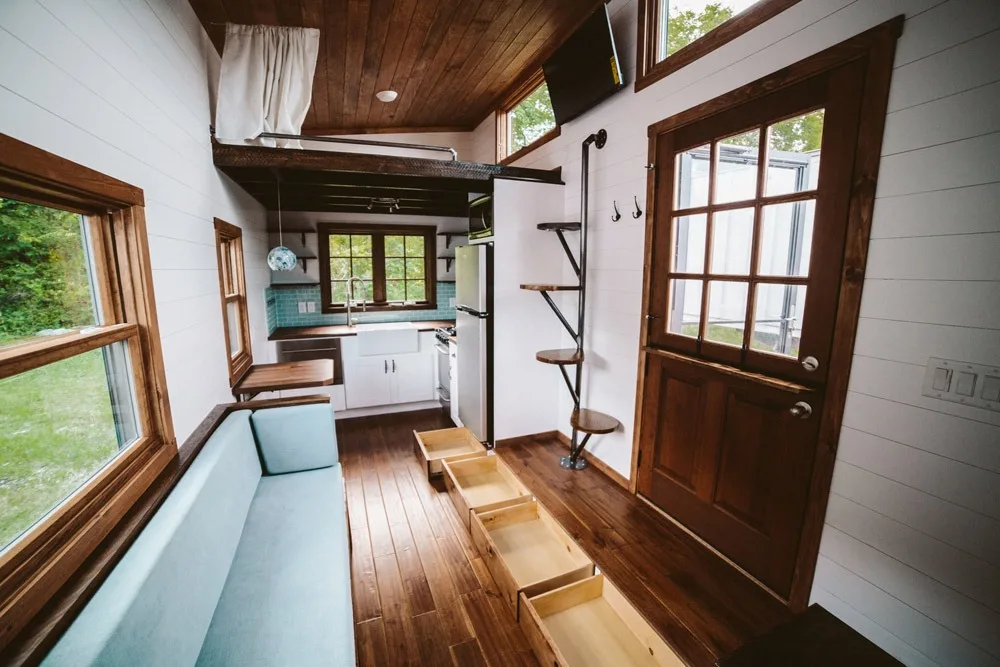 Images © Wind River Tiny Homes