From Vancouver Island-based Rewild Homes is the Calliope, a 28-foot single story tiny home with smart home system and main floor bed.
The exterior of the Calliope combines gray tin with a painted red cedar skirt. The drop down deck has fold out stairs and a lift assist awning provides shelter from the elements.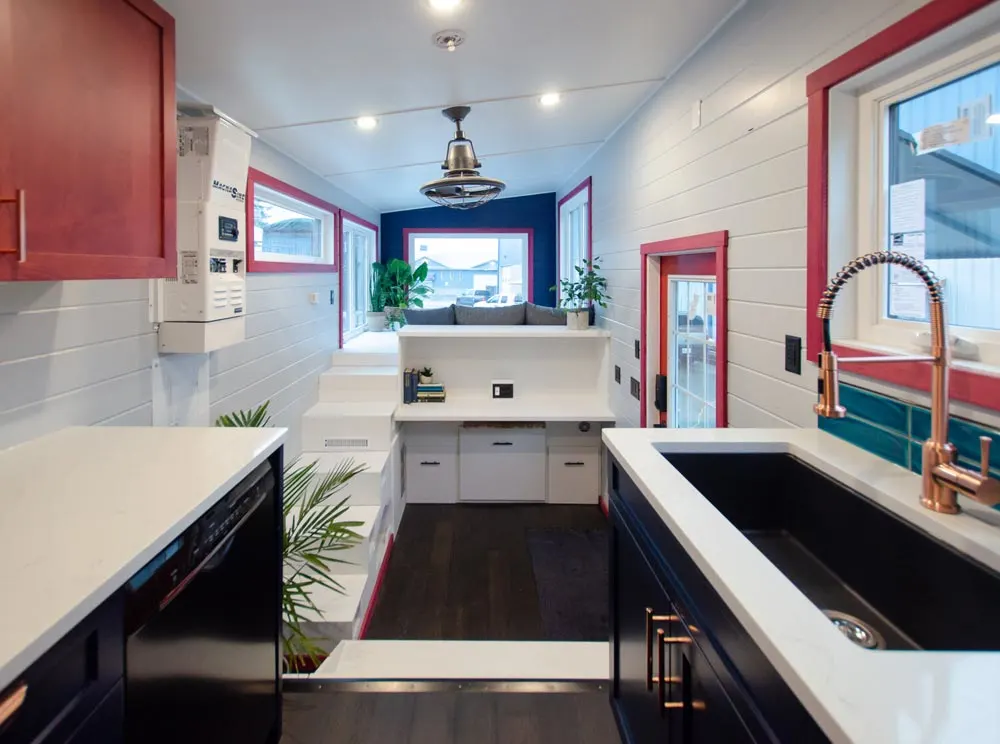 Named after the Calliope hummingbird, the interior of the tiny house has vibrant colors to match the bird.
The tiny home offers a great work-from-home solution with its five-foot wide built-in desk, complete with HDMI port connected to a projector mount on the ceiling.
A dining area slides out from underneath the desk and includes two benches and a table.
There is storage space available under the desk and in the stairs leading up to the raised bed area. There is also a pet nook under one of the stairs.
The raised galley kitchen creates room for a pull-out guest bed. The kitchen features granite countertops, deep royal blue cabinets, copper fixtures and finishes, and raspberry-stained upper cabinets.
Appliances include a propane on-demand water heater, propane range, combo washer/dryer, dishwasher, and a full-sized refrigerator.
The Calliope is built to go off-grid with its full solar system, composting toilet, and on-board water tanks.
The stylish bathroom has black finishes, a skylight, and copper vessel sink.
For more information about the Calliope, please contact Rewild Homes.
Also available from Rewild Homes: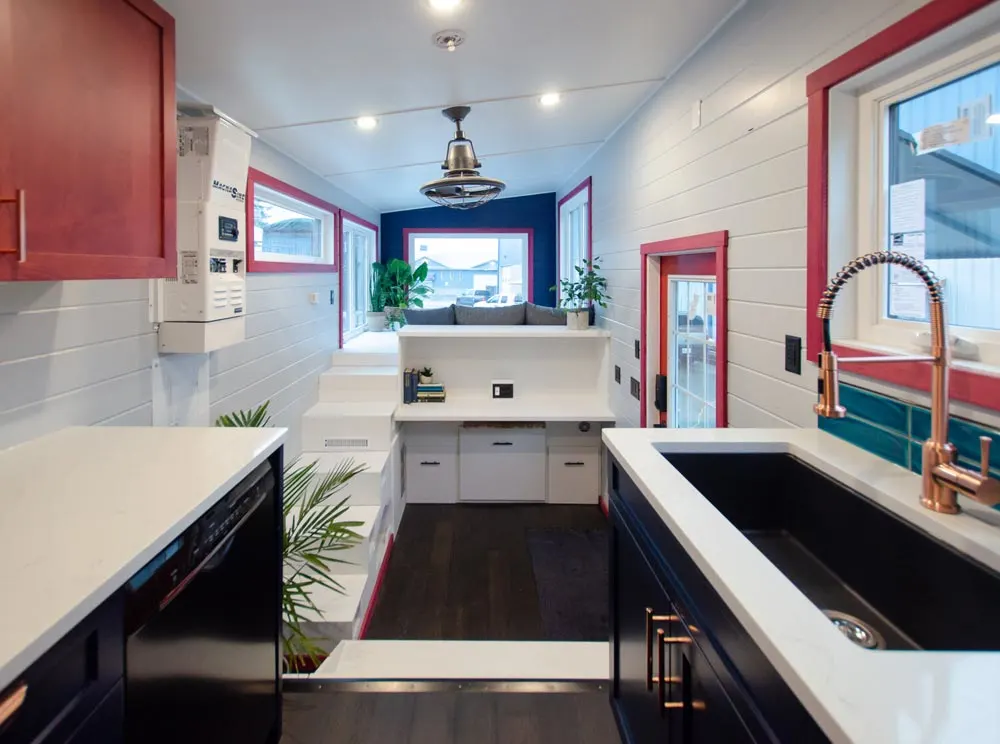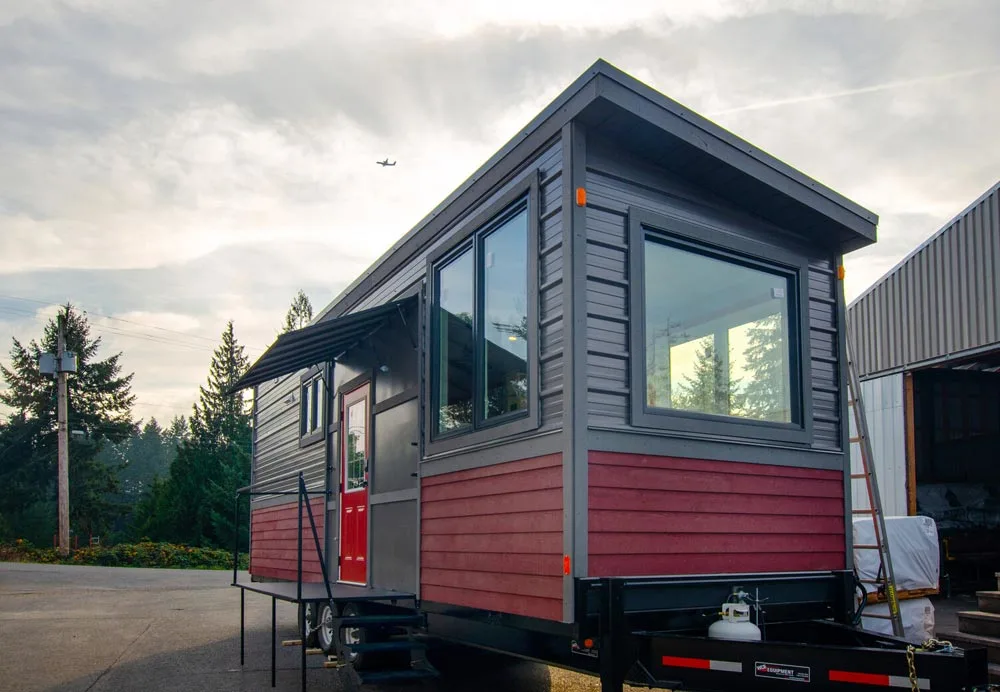 Images © Rewild Homes