Built with high-quality local materials on a 20′ trailer, this tiny house on wheels was created by Rewild Homes on Vancouver Island, British Columbia.  Rewild used a thick black walnut slab with live edge for the kitchen counter, cedar siding with a semi-transparent stain, and unique touches throughout the house to make it a truly custom build.
Also available from Rewild Homes: Blue Heron, Fox Sparrow, Whiskey Jack.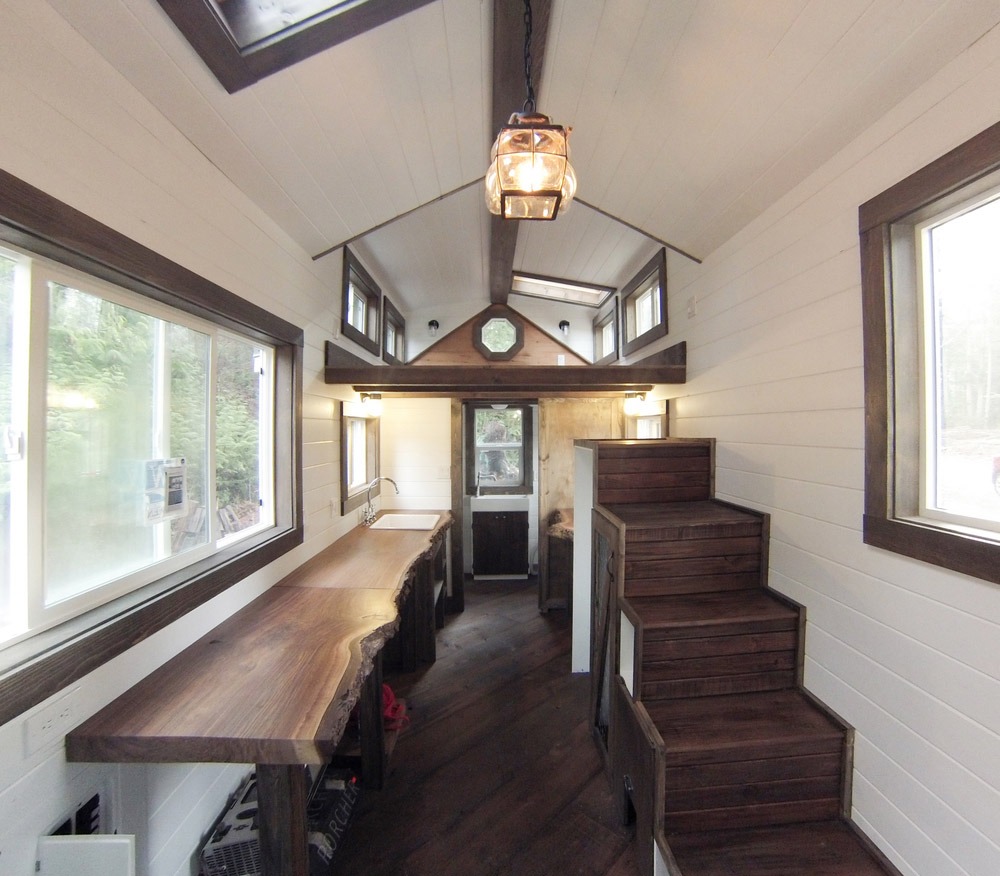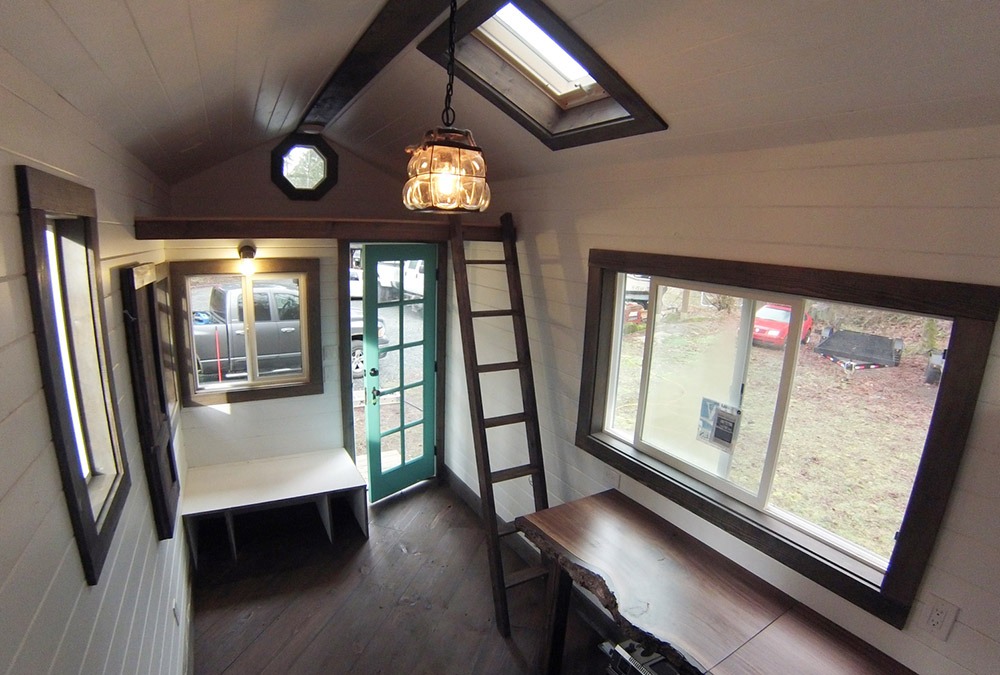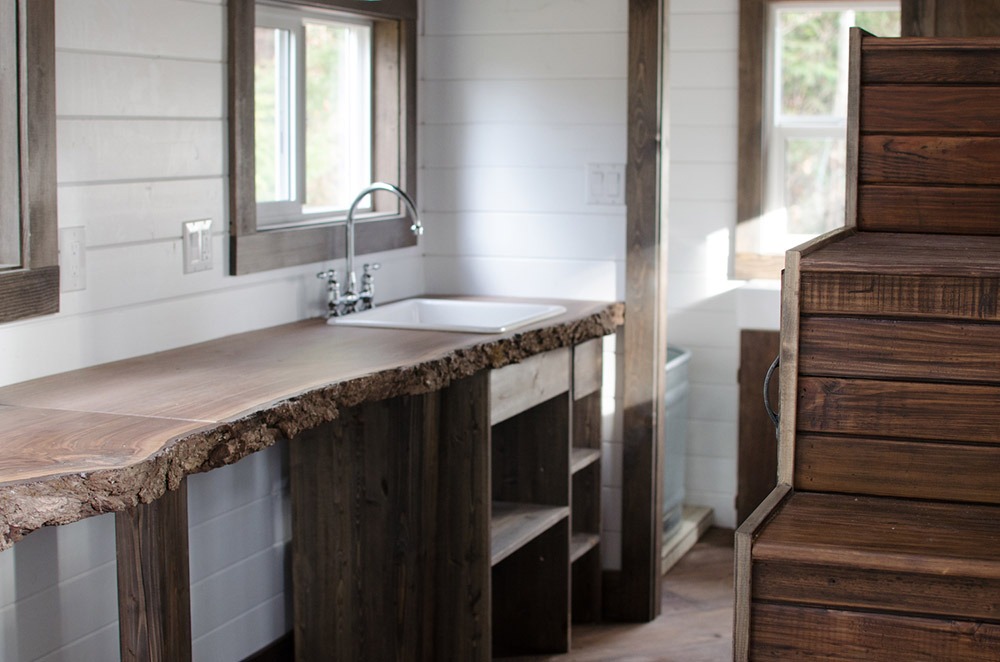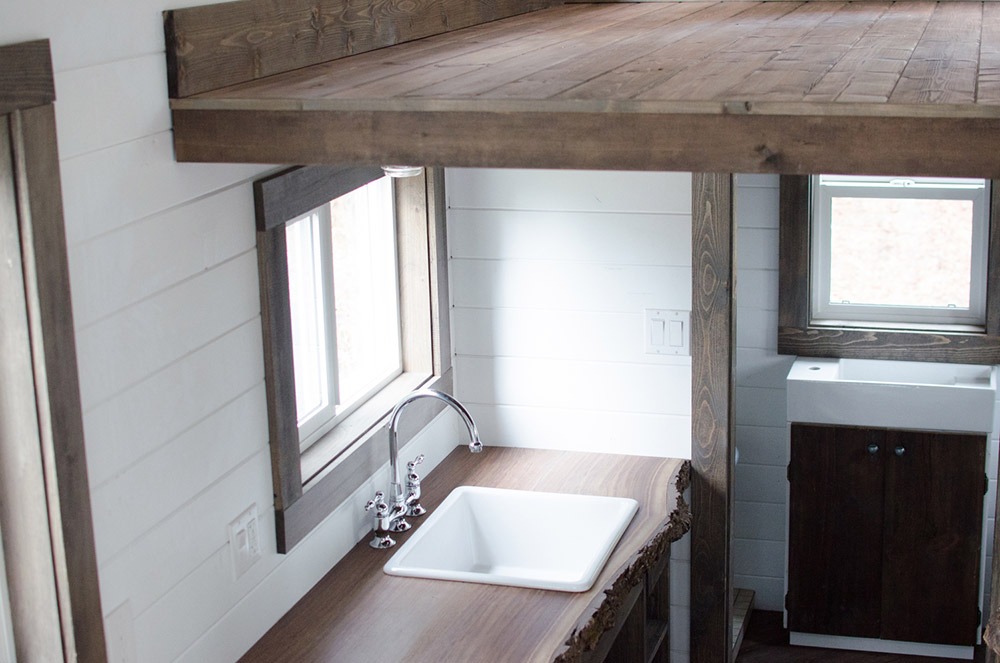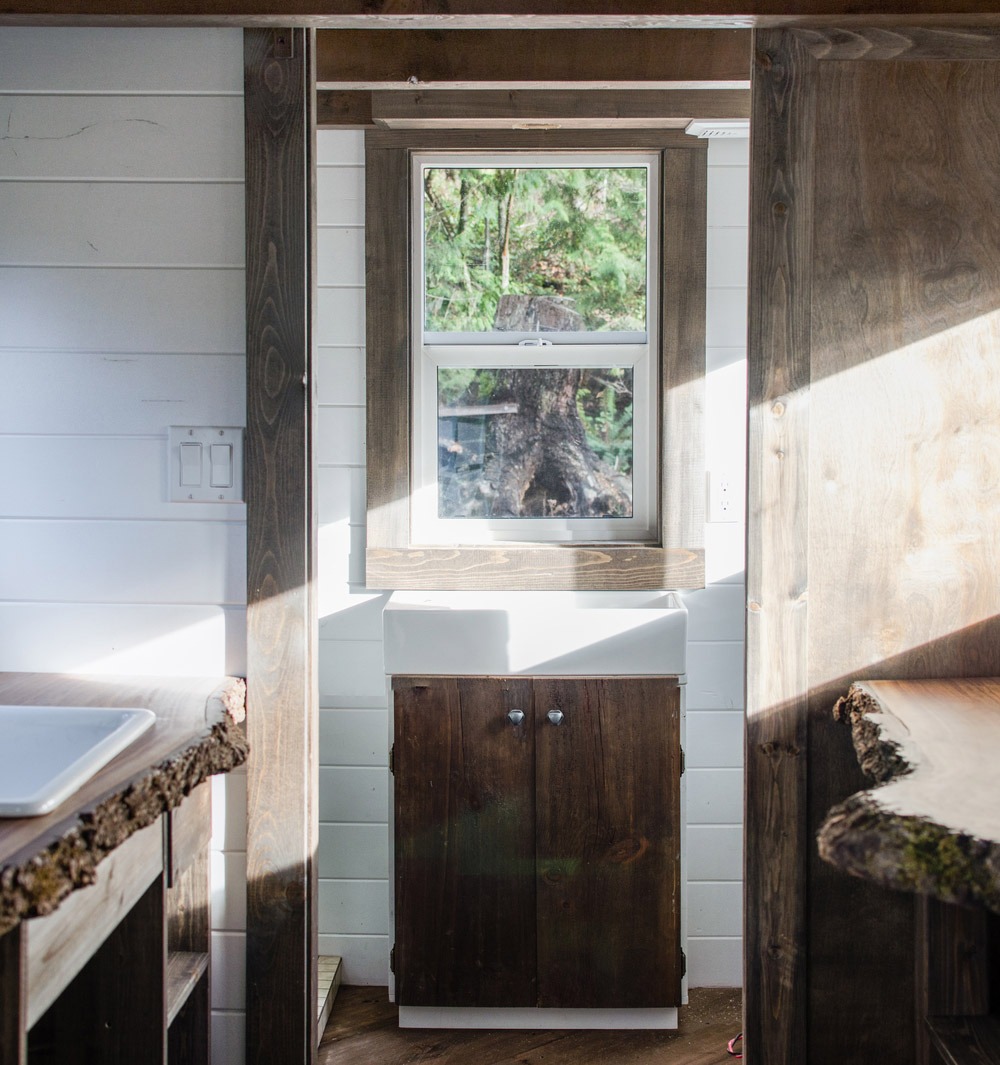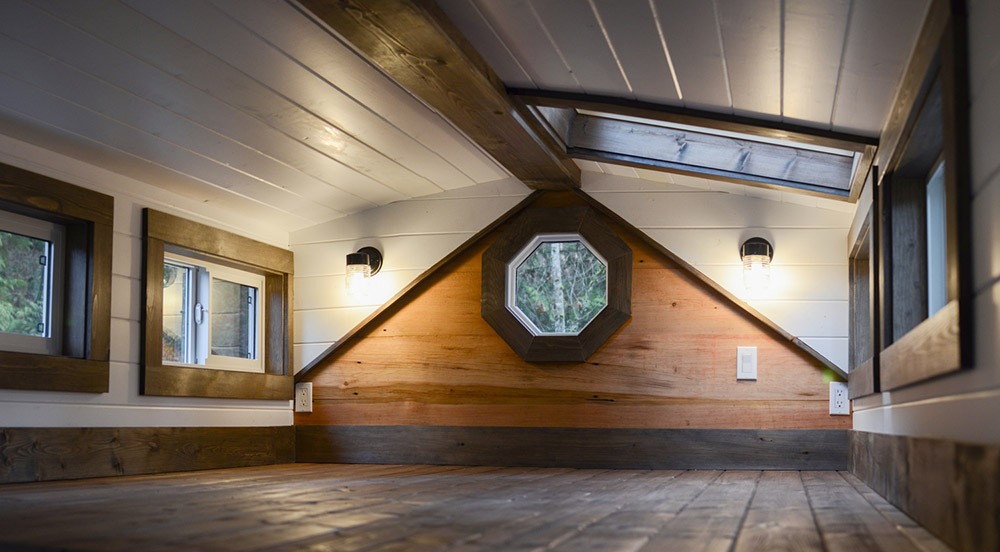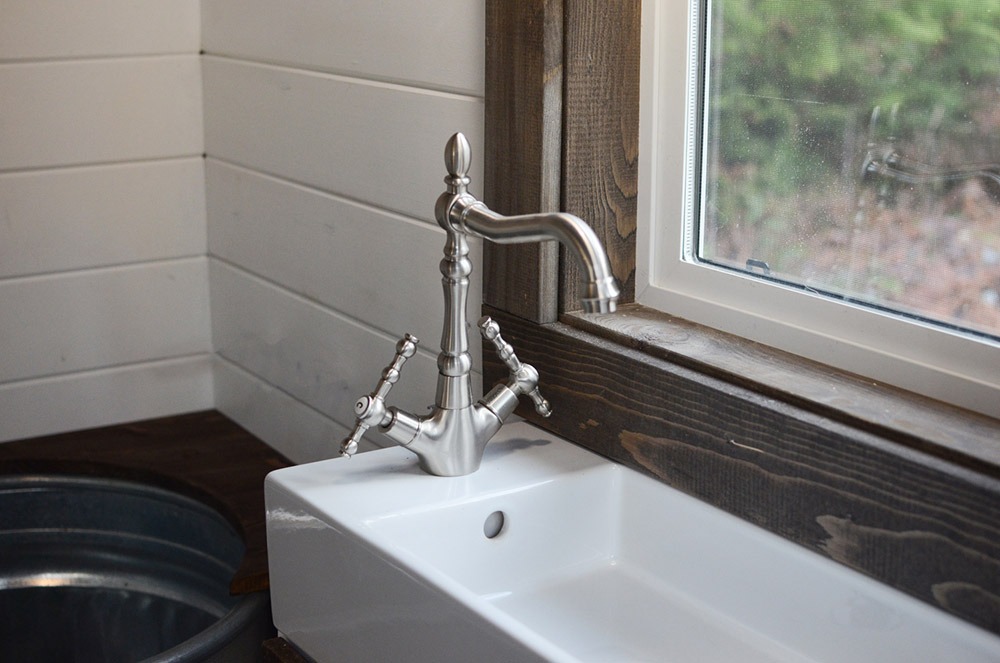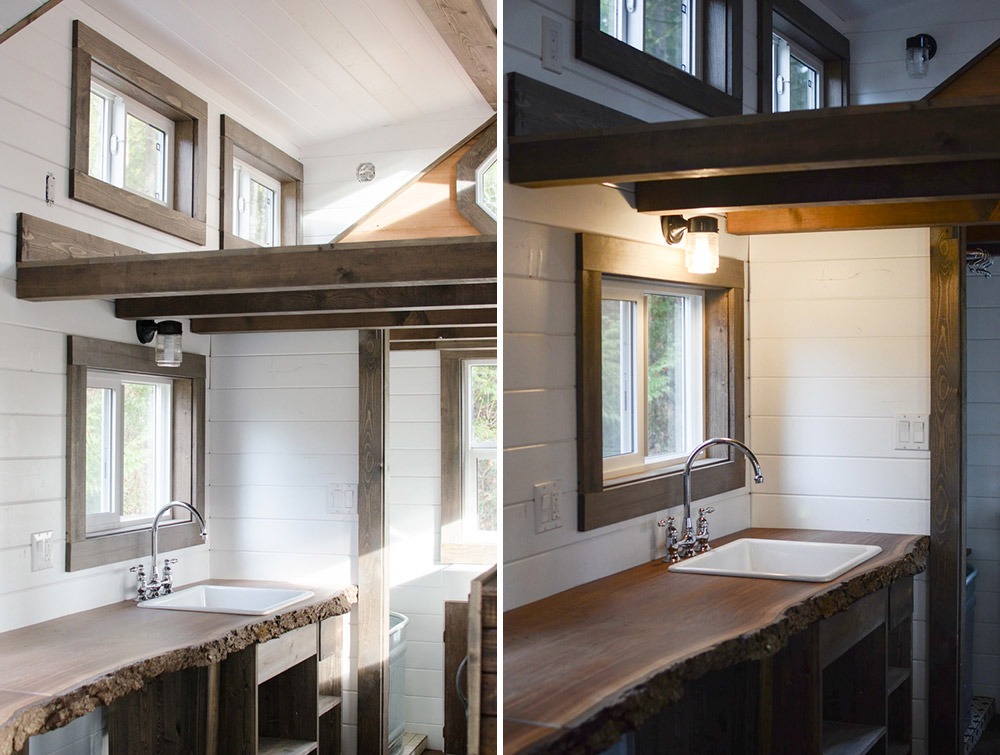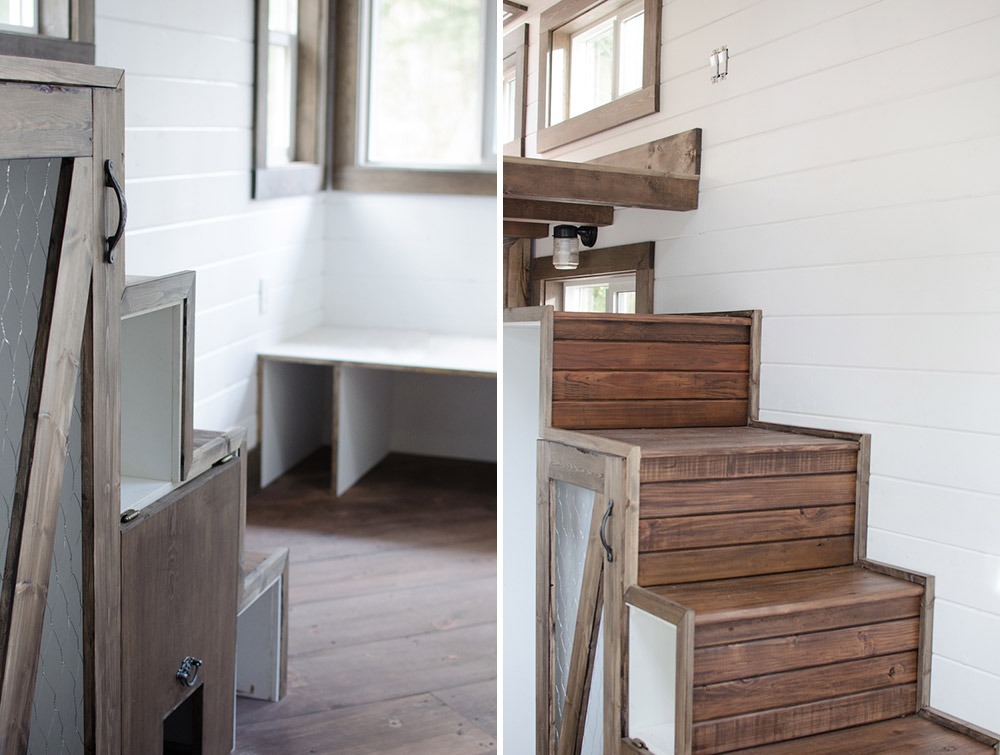 Images © Rewild Homes
Follow Tiny Living on Facebook and Pinterest to get our latest tiny house updates!