The Whidbey is a 400-square-foot park model tiny house built by West Coast Homes for Wildwood Lakefront Cottages, located along Lake Whatcom in Washington state. This model features a large covered deck so the owners can enjoy their view of the lake.
Inside the Whidbey is an L-shaped staircase that leads up to the split bedroom loft. The loft is optional and can be up to 250-square-feet.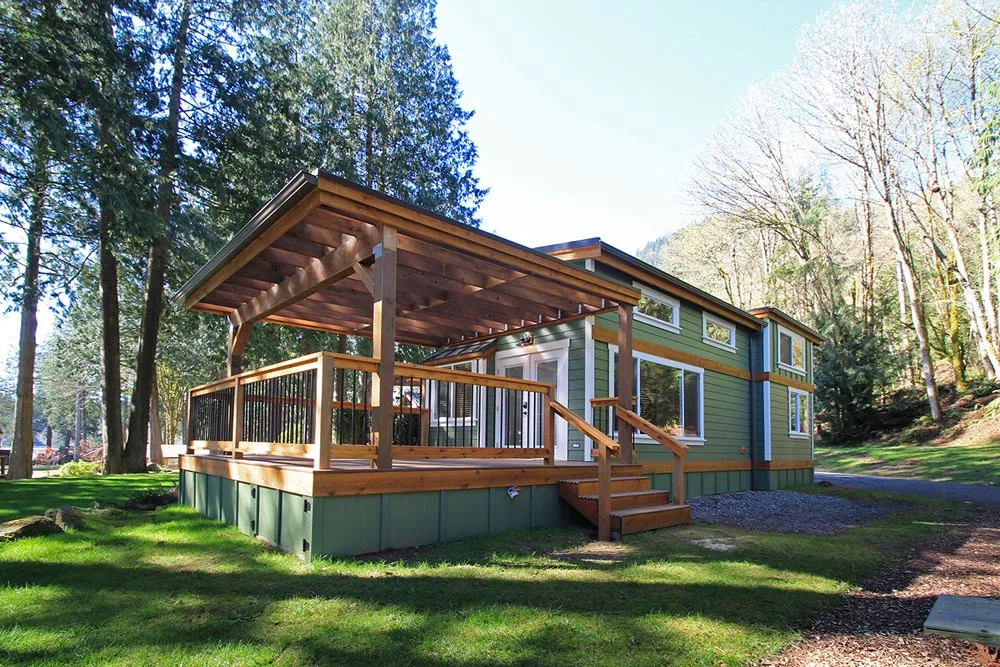 The kitchen includes beautiful walnut cabinetry, a freestanding range, dishwasher, and an apartment size refrigerator.
Also on the main floor is a large living room with fireplace, master bedroom with queen size bed, and a full bathroom with a solid surface counter.
Wildwood Lakefront Cottages also offers the Salish, San Juan, and Bellevue from West Coast Homes, and the Wedge and Caboose models from Wheelhaus.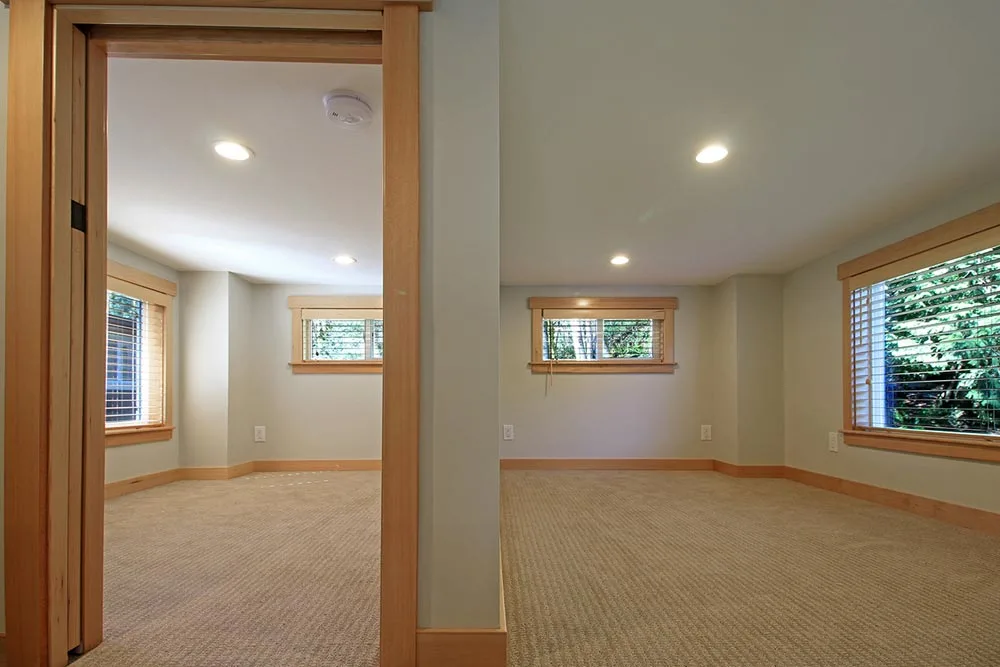 Images © West Coast Homes