The Wedge is a 400 sq.ft. luxury tiny house created by Wheelhaus.  The roofline and exterior siding is built from reclaimed Wyoming snow fencing and uses a timber and steel roof system.  This model is 10.5′ wide x 38′ long, plus there is another 100 sq.ft. of outdoor patio space.  The Fireside Resort in Jackson Hole, Wyoming has several Wedge models available for nightly rental.
Also available from Wheelhaus: The Caboose.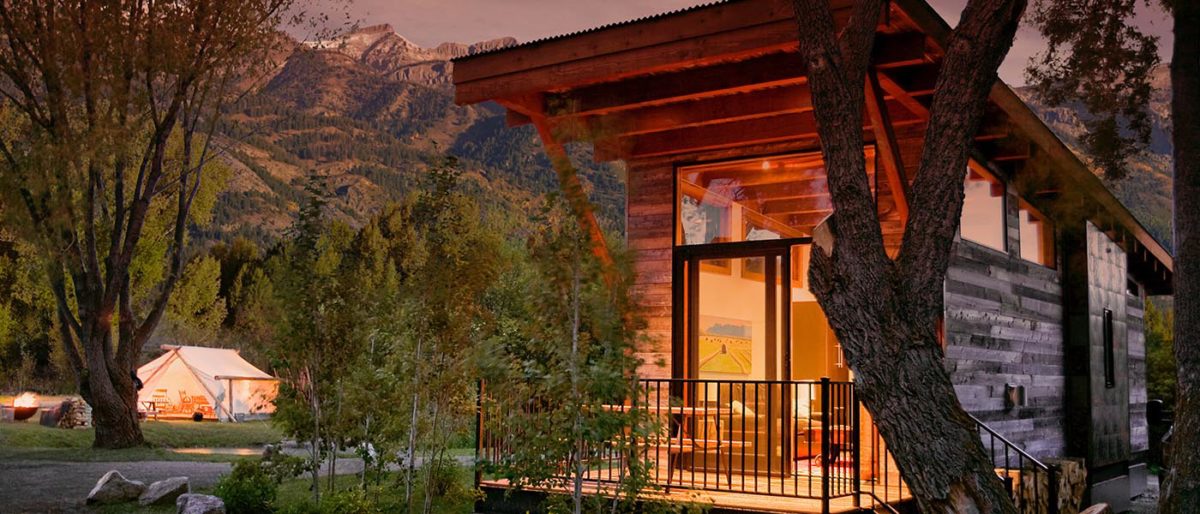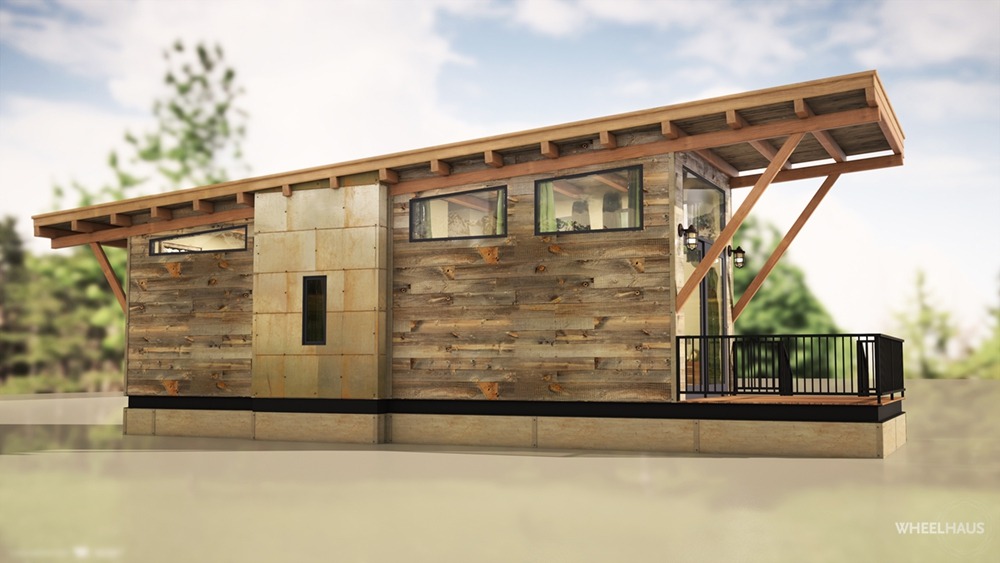 Images © Wheelhaus
Follow Tiny Living on Facebook, Pinterest, and Instagram to get our latest tiny house updates!
Subscribe To Tiny Living
Receive our weekly newsletters with all the latest tiny house updates!
Give it a try, you can unsubscribe anytime.