From Indigo River Tiny Homes is the 32-foot Wanderlust. Built in Dallas, Texas, this tiny house features a split level queen-size loft, full-size wardrobe, and plentiful storage. The home was built for a mom, her daughter, and their dog and cat.
The Wanderlust weighs in at 16,300 lbs and sits on a triple axle trailer rated at 21,000 lbs. At the front of the home is a mini-split A/C system and a large storage shed that houses the water heater, propane tanks, etc.
The kitchen includes solid oak butcher block counters with an eat-at bar, a large stainless steel sink, apartment size refrigerator, electric cooktop, and stove. There are also upper cabinets and toe-kick drawers to maximize the space.
The U-shaped living room has two built-in sleeper sofas that pull out to make twin beds. At the end of each sofa is a small bookcase.
A single slope roofline allows anyone under 6'4″ to stand upright in the master bedroom loft. There are storage stairs leading up to the loft and, cabinets behind the bed, and shelves around the side and foot of the bed.
The daughter's loft has ladder access, built-in shelves, and two closet poles for hanging clothes. There is also access to a catwalk from the loft.
In the bathroom is a full-size soaking tub, flush toilet, vanity, and laundry cove with washer/dryer.
Make sure to check out the video tour below. This tour is given by the owner and her daughter after they already moved in!
For more information about the Wanderlust, please contact Indigo River Tiny Homes.
Also available from Indigo River Tiny Homes: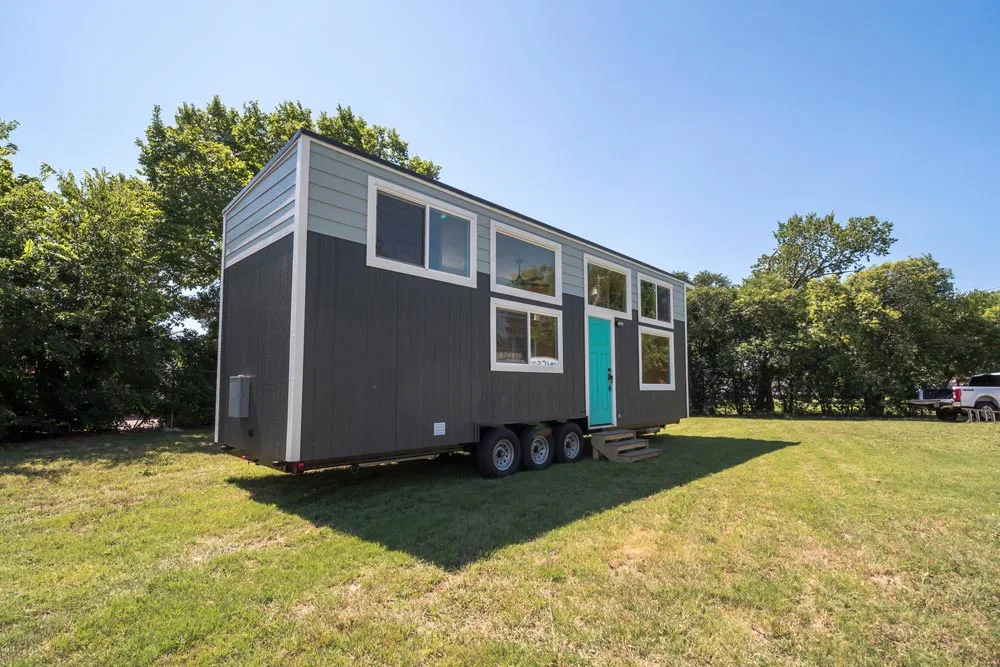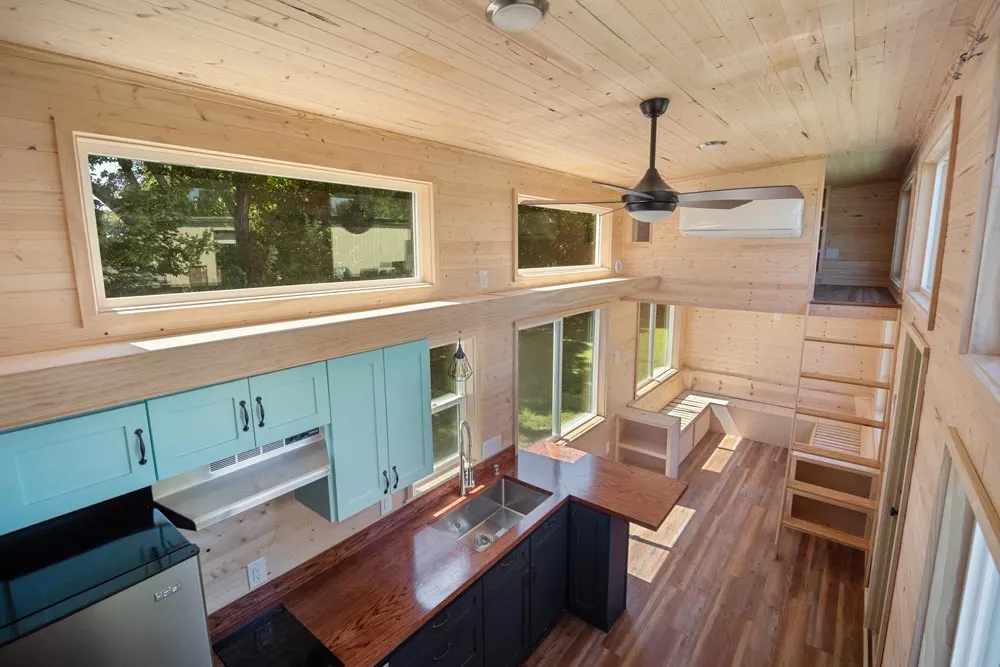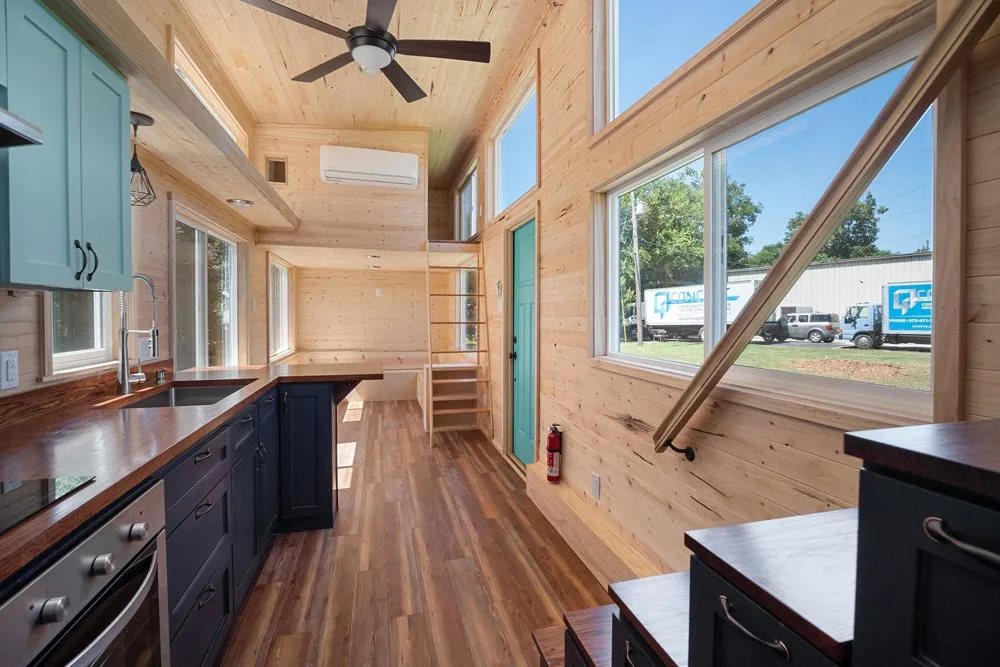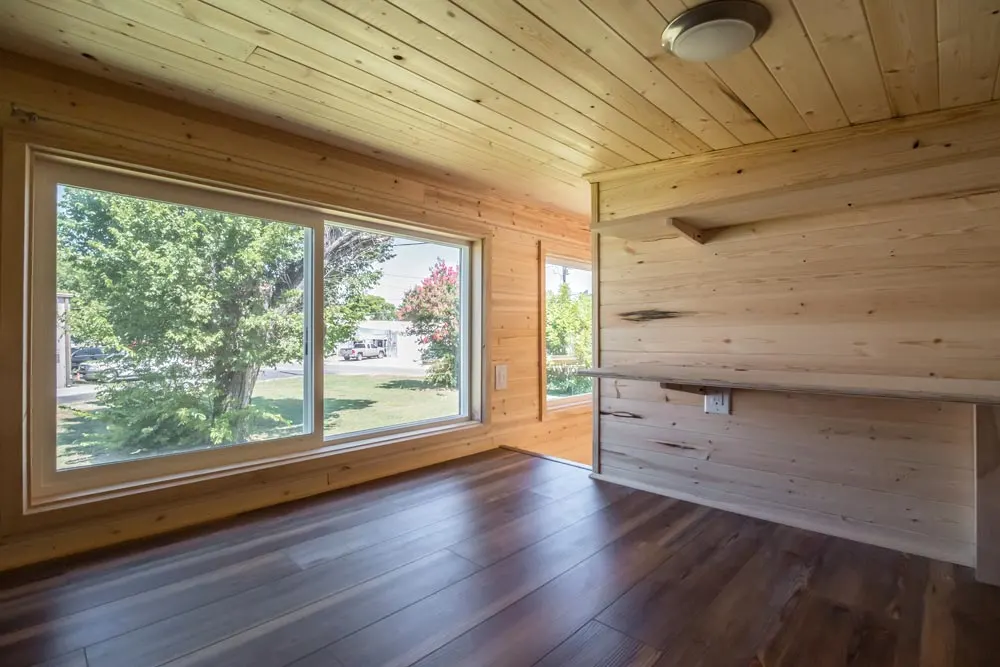 Images © Indigo River Tiny Homes