From Escape Traveler is this 300-square-foot park model tiny house, Getaway. The house has an option for an open deck, screened porch, or a four-seasons sunroom.
The main living area of Getaway measures 12′ wide x 25′ long and the deck area adds an additional 8′ to the length.
The Getaway's bright interior uses pine for the walls and ceiling, and maple for the cabinetry.
The kitchen includes full size appliances, granite countertops, stainless steel sink, and a Hansgrohe faucet.
In the living room is an electric fireplace and room for a couch and coffee table.
The private main floor bedroom has a built-in queen bed frame and nightstands, plus a large storage closet. A small attic is available for additional storage space.
The Getaway starts at $88,700 and has several upgrade options available.
Also available from Escape Traveler: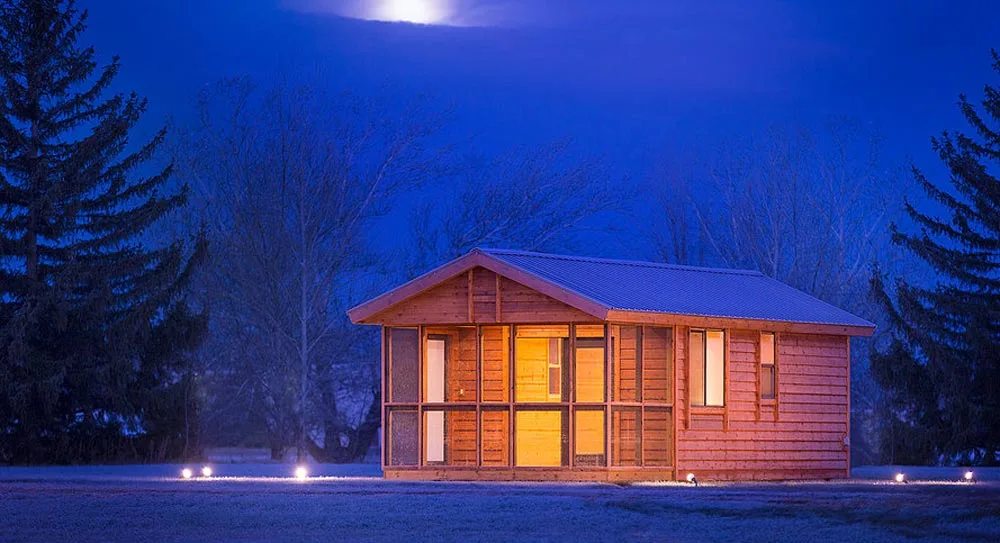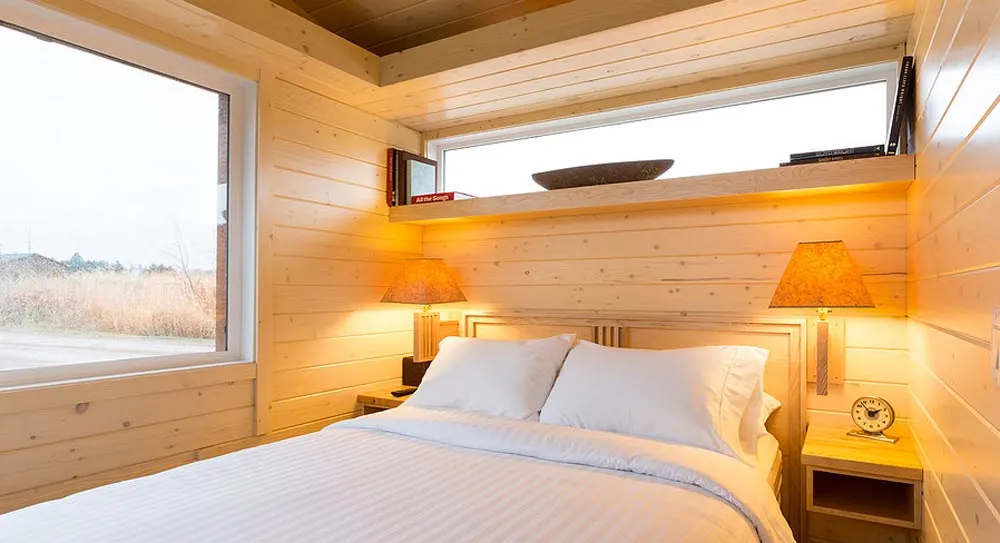 Images © Escape Traveler