This 10-foot wide by 24-foot long custom tiny house was built by California Tiny House for their clients in Santa Cruz County, CA.
The California-based tiny house builder used a triple axle-trailer with 21,000 pound capacity. The exterior is wrapped in beautiful redwood siding and there is a 36″ single light french door, a rear utility box, and a 1.5 ton mini-split system.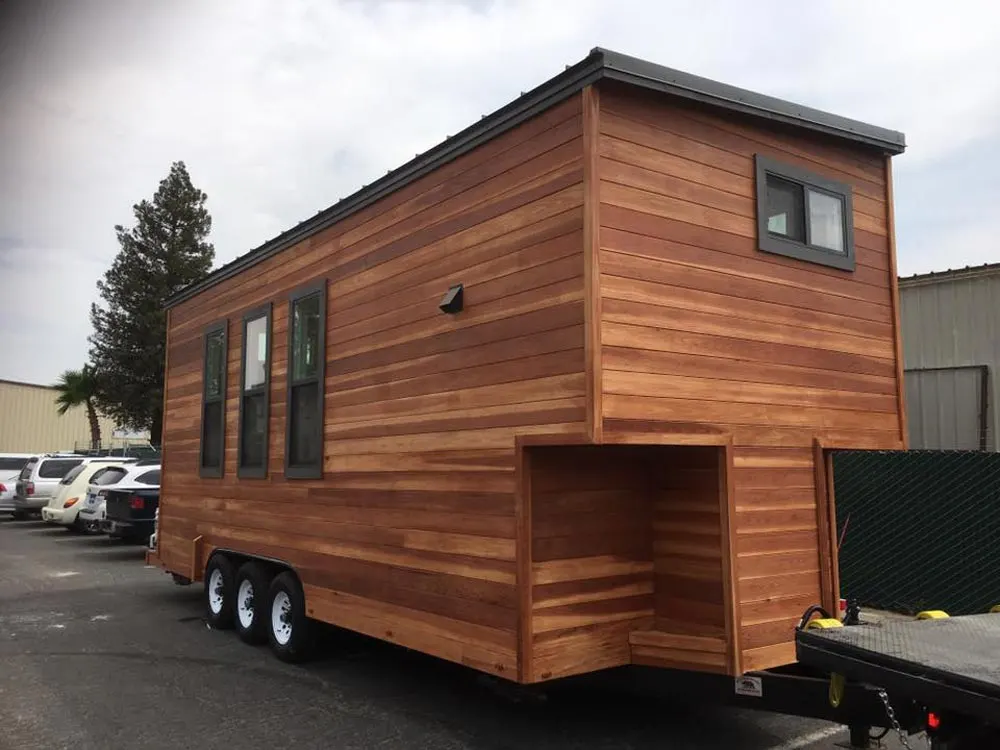 Inside the over-width tiny house are light colored solid bamboo floors, white walls, and a white ceiling.
The kitchen features granite counters, upper cabinets, 30″ electric range, stainless steel farmhouse sink, and an LG refrigerator.
The living space is 12′ long, providing plenty of space for a full size couch and decor.
The bathroom is accessed through a barn door, which exposes a bookcase when closed. California Tiny House included handmade cabinetry, a wall mounted sink, washer/dryer combo, flush toilet, and a 5′ soaking tub/shower combo in the bathroom.
The loft stairs wrap around the bathroom and enter the bedroom loft from the rear, which keeps the stairs out of the main living space. There is a landing area at the top of the stairs so it's easier to stand up. The bed platform is large enough for a California king bed, plus there are two closets, drawers, and a bookcase, offering several storage options for the owners.
For more information about this custom tiny house you can visit the California Tiny House website.
Also available from California Tiny House: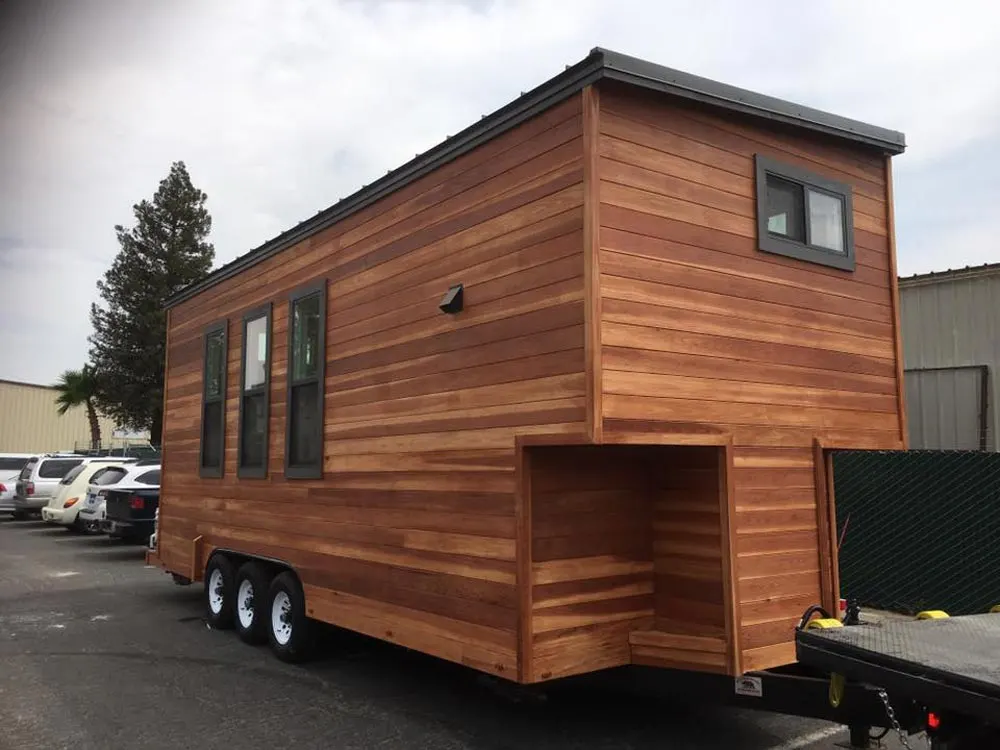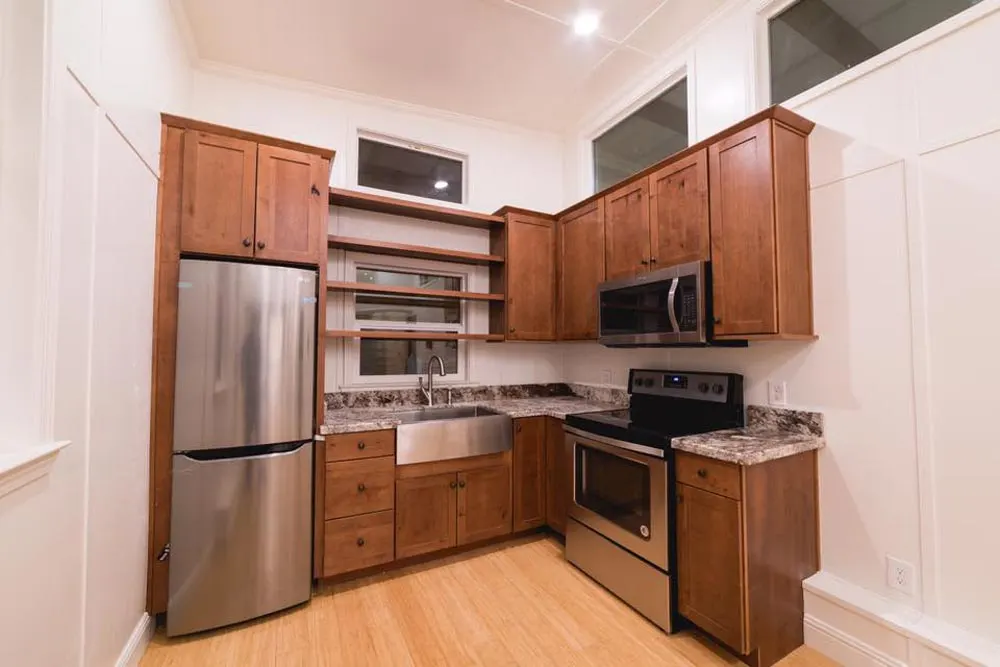 Images © California Tiny House