Based on Uncharted Tiny Homes' Flat model is this 30-foot custom tiny house named Lauren's Flat. The home features a light gray interior and open beam ceiling.
As with the original Flat, Lauren's Flat is a single story home with 10-foot ceilings, stone entertainment with fireplace, and main floor bedroom.
Lauren wanted several changes to the kitchen. There is now a full size refrigerator in lieu of a pantry, a farmhouse sink, and an oven. She also switched walls for the cooktop/oven and sink so she has more counterspace around the cooktop.
While the kitchen has fewer cabinets, the bathroom has an impressive amount of storage with four full height cabinets. Also in the bathroom is a combo washer/dryer, gorgeous corner shower, and vessel sink.
For more information about Lauren's Flat, please contact Uncharted Tiny Homes.
Also available from Uncharted Tiny Homes: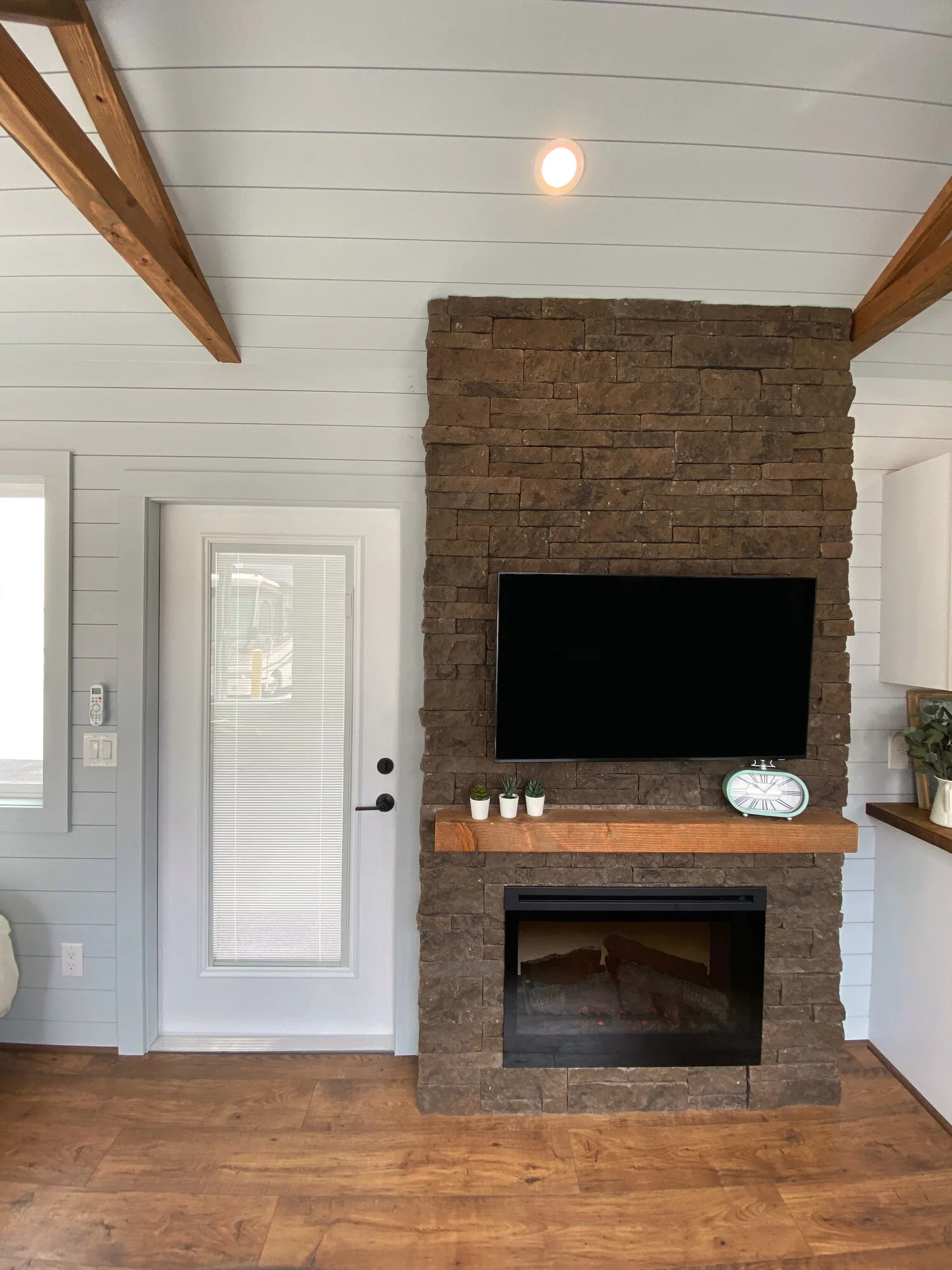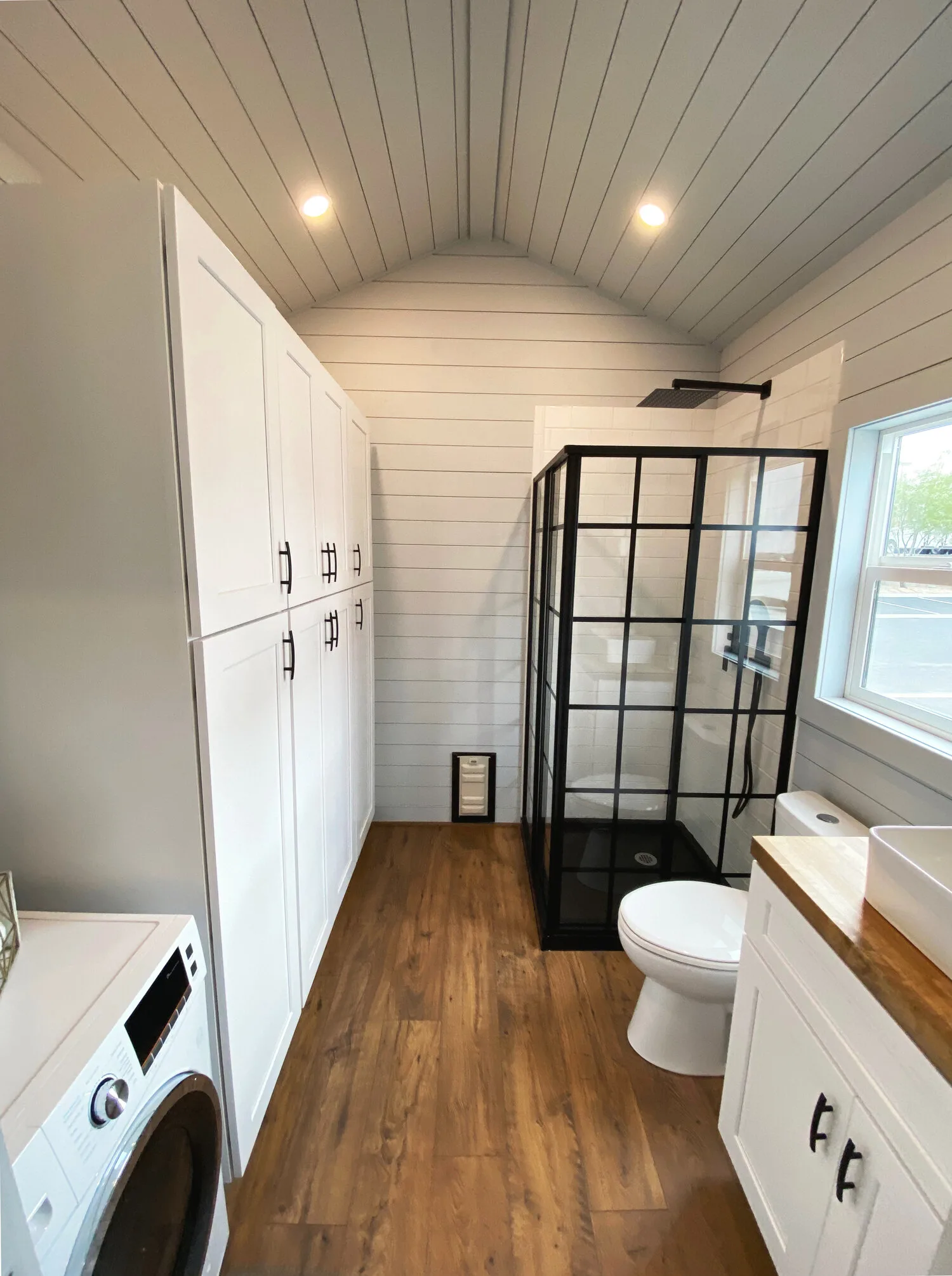 Images © Uncharted Tiny Homes