From Phoenix, Arizona-based Uncharted Tiny Homes is the Estate, a three bedroom tiny house featuring a main floor bedroom, two large lofts, and galley kitchen. The Estate is 450-square-feet including the two lofts.
The living room has a full size couch with large window.
Next to the living room is the main floor bedroom with a nightstand on each side.
The galley kitchen includes a four burner gas cooktop, under counter refrigerator, and large single bowl sink.
Across from the kitchen is a bar top and barstools that can be used for dining or as a workspace.
The two lofts are shown below with ladders, but Uncharted also has a version with twin staircases.
The bathroom has a tile shower, flush toilet, and flush toilet.
For more information about the Estate, please visit Uncharted Tiny Homes.
Also available from Uncharted Tiny Homes: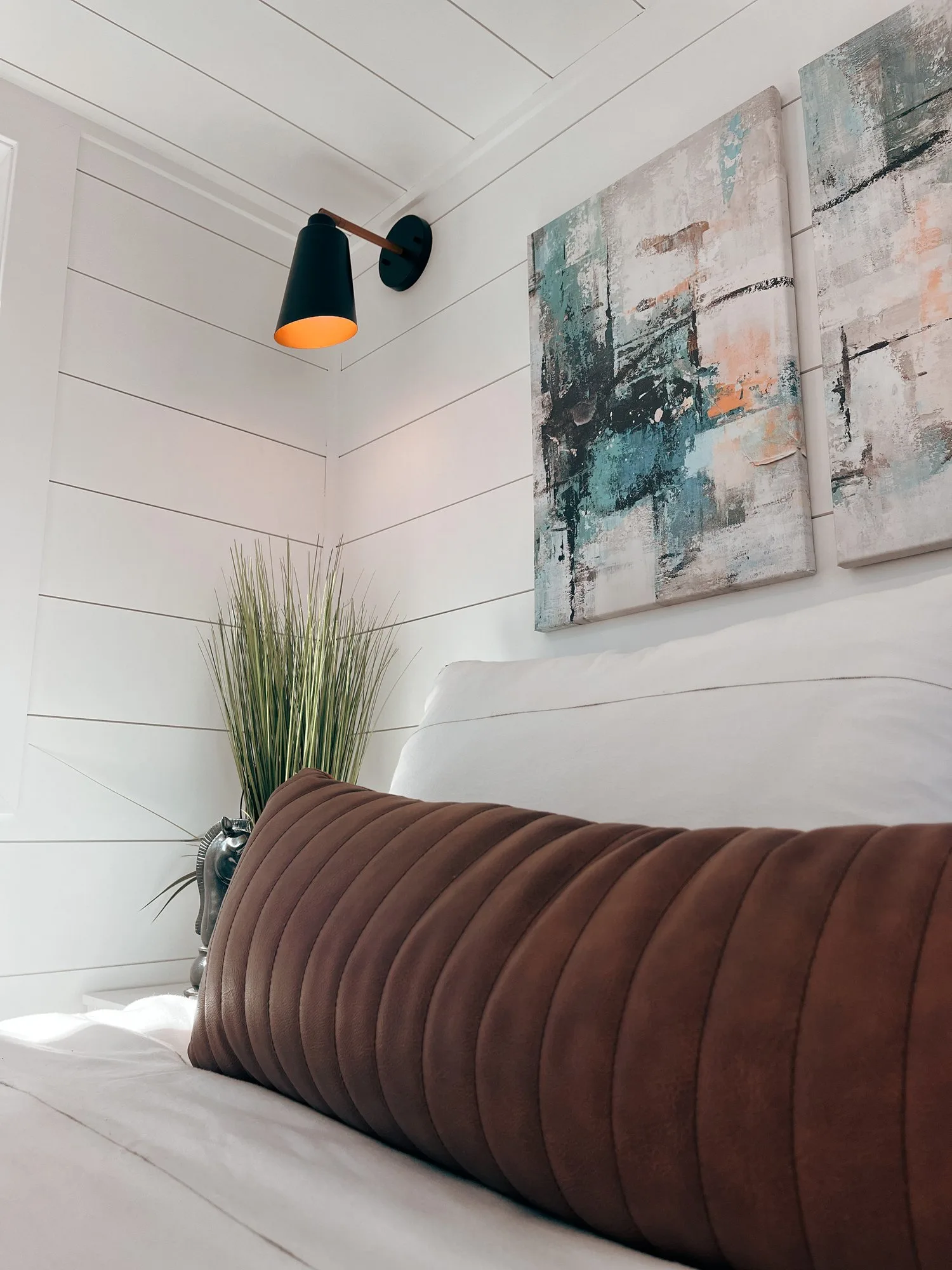 Images © Uncharted Tiny Homes