The Mansion was built by Phoenix, Arizona-based Uncharted Tiny Homes. The 24′ tiny house comes equipped with two bedroom lofts, a dining table/desk, and a 64-square-foot L-shaped kitchen. Between the main floor and lofts is a total of 270 square feet.
The kitchen features a four burner stove, a large sink, and an apartment size refrigerator. There is a barn door leading into the bathroom where you'll find a stainless steel shower, washer/dryer combo, and two cabinets.
The base price for The Mansion is $65,000.
Also available from Uncharted Tiny Homes: Mansion Jr, Mansion Elite.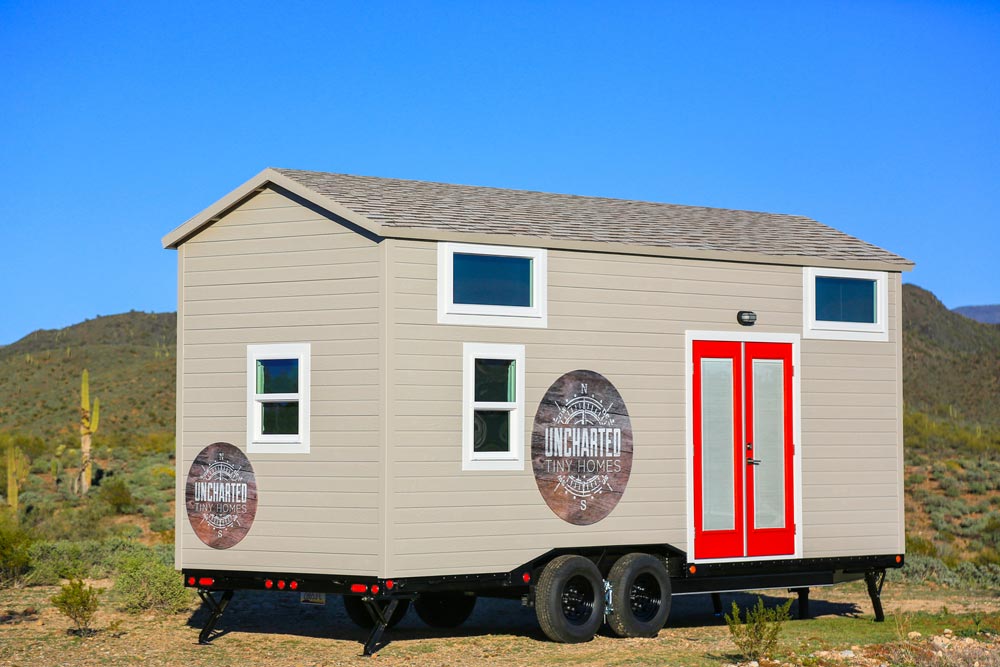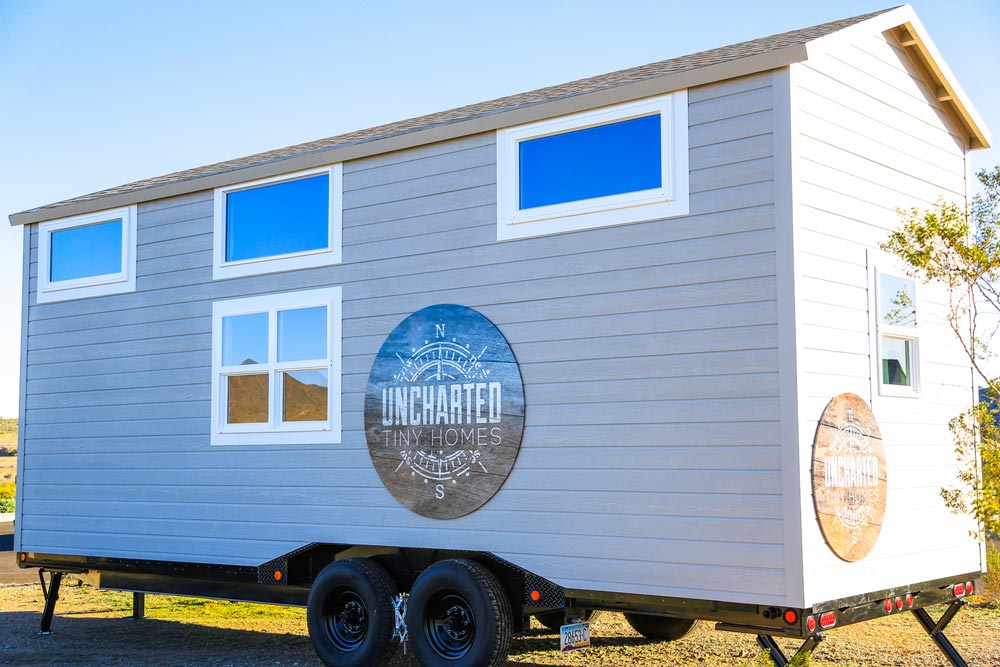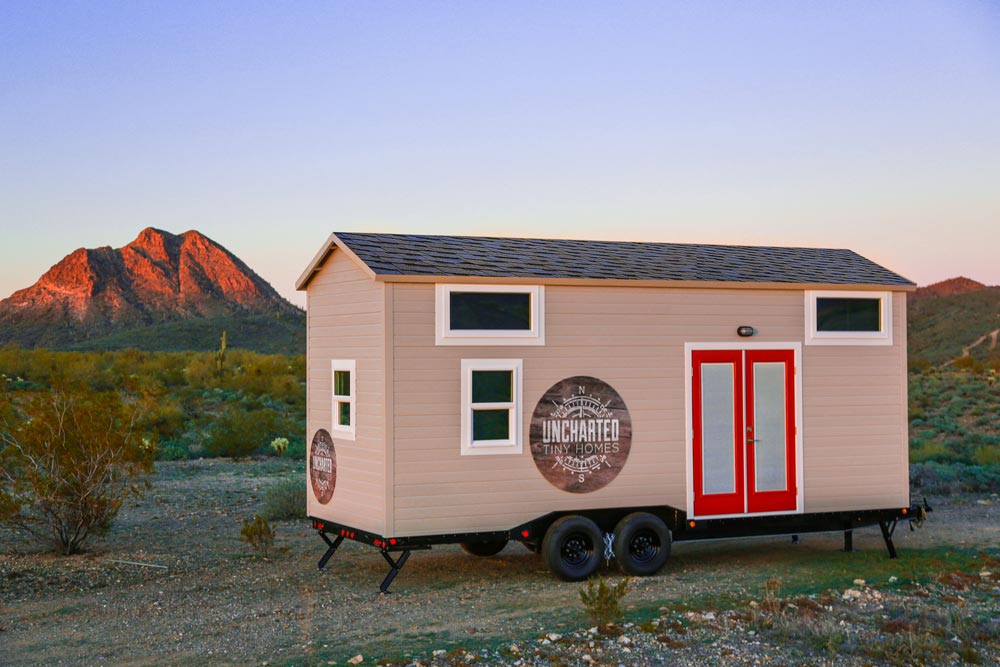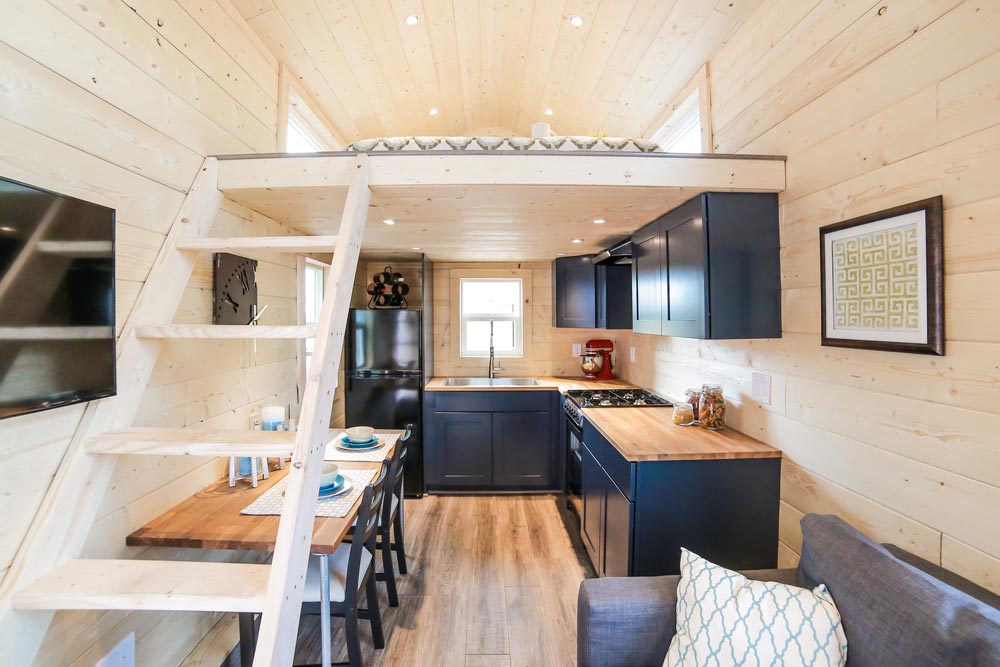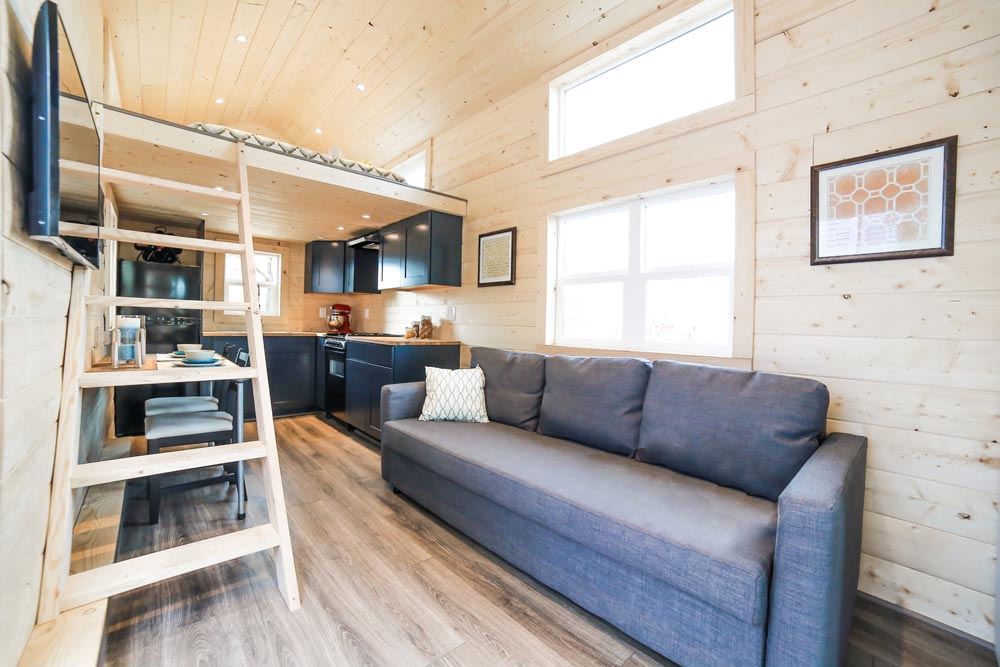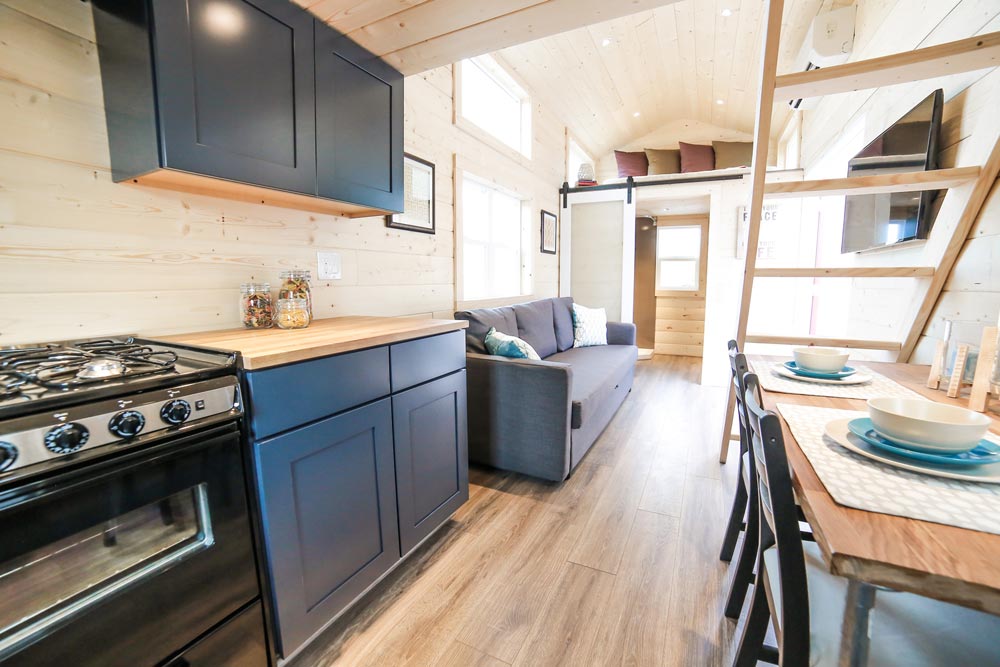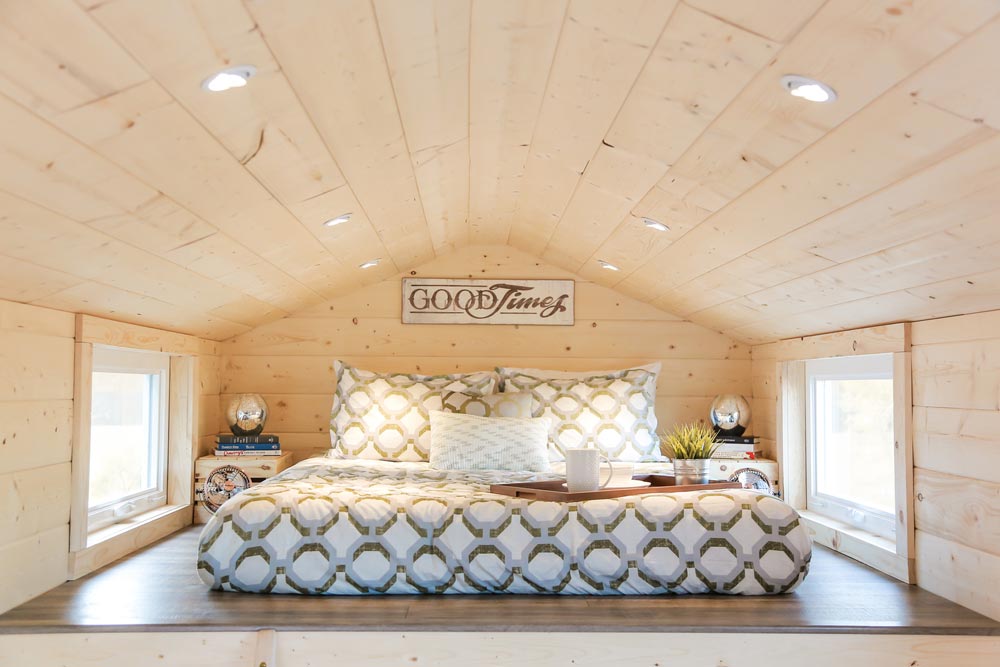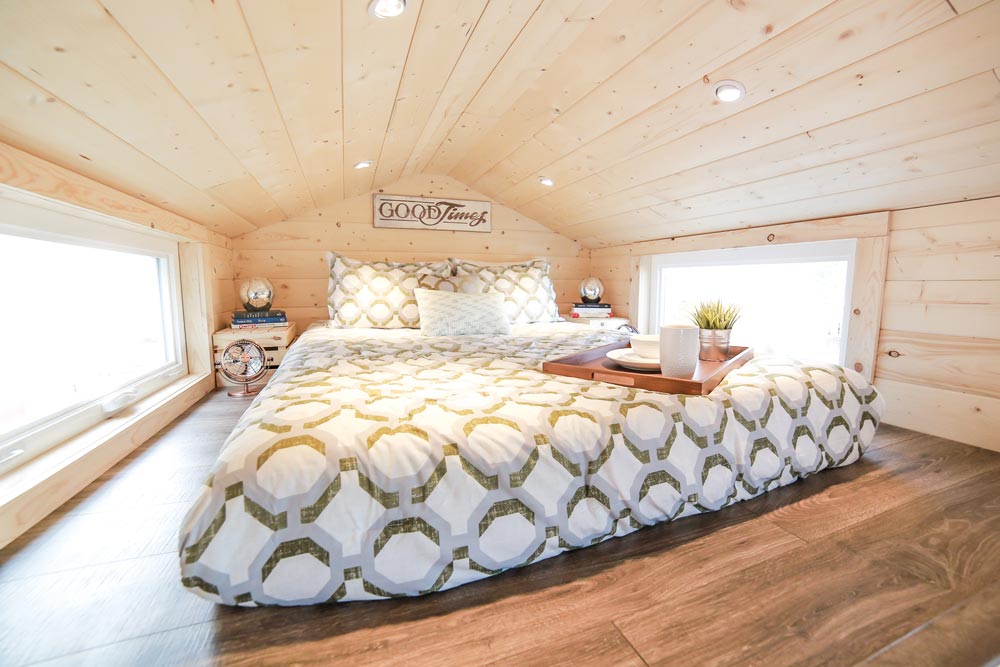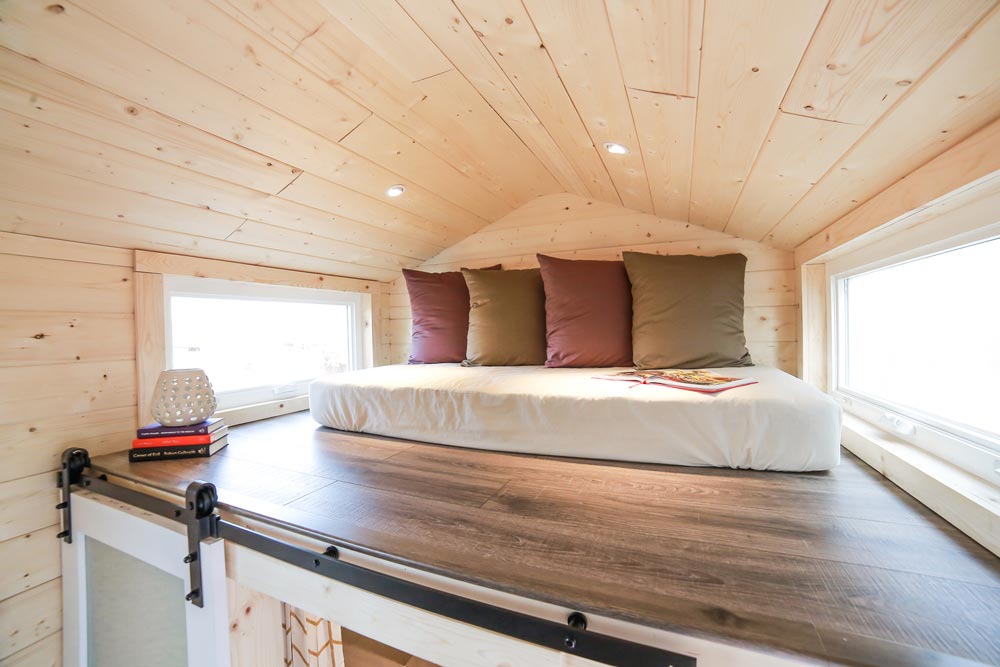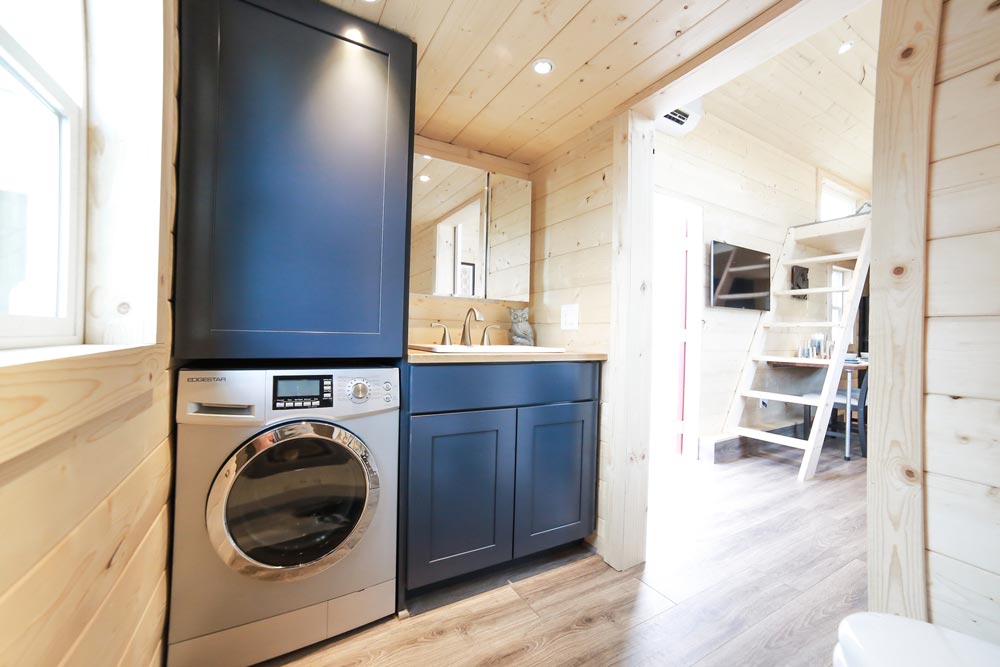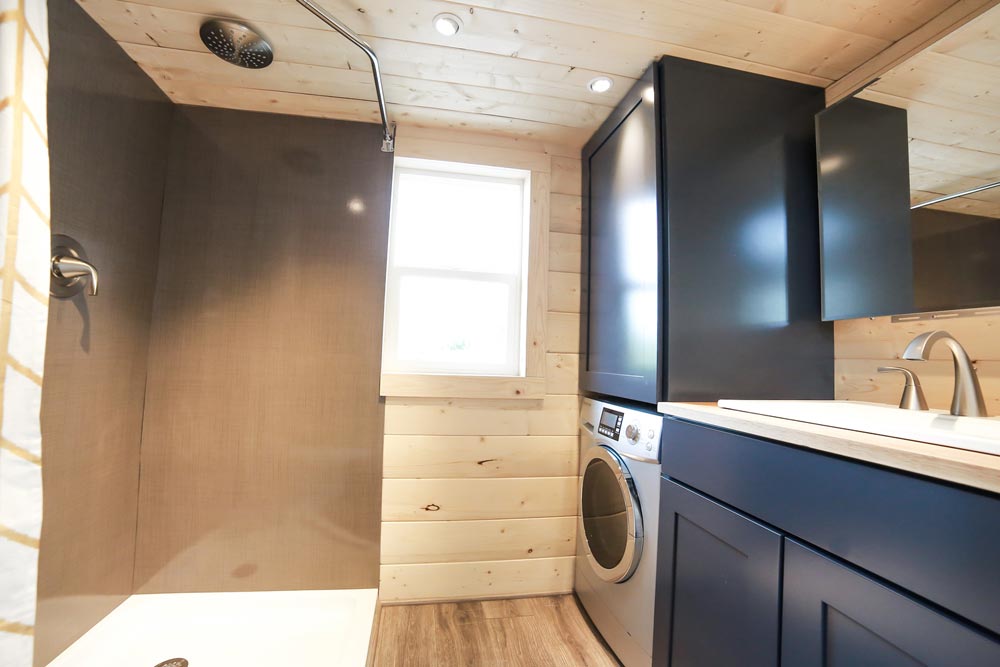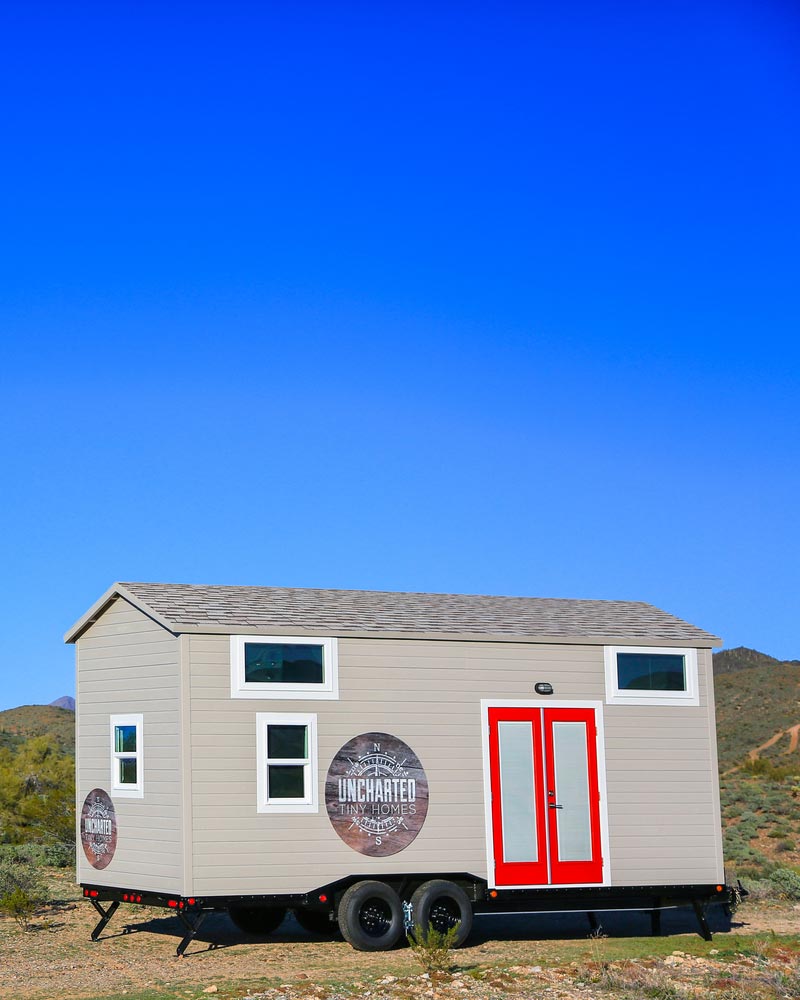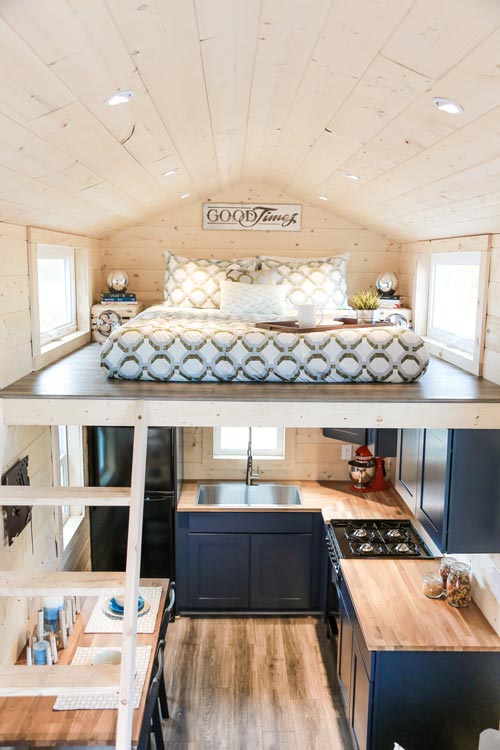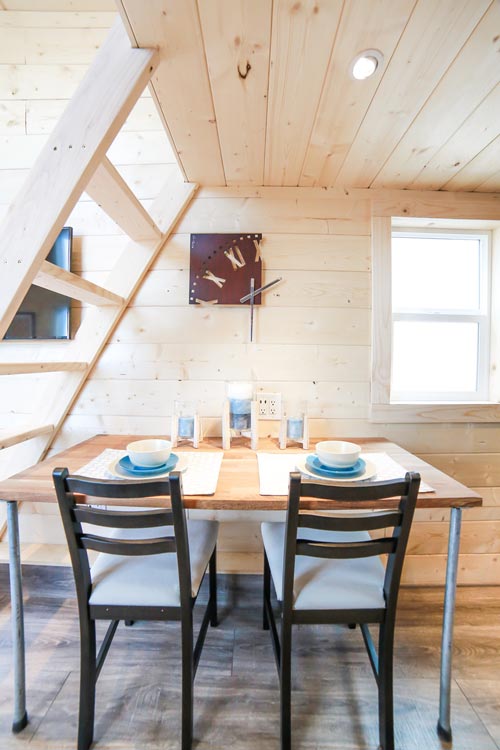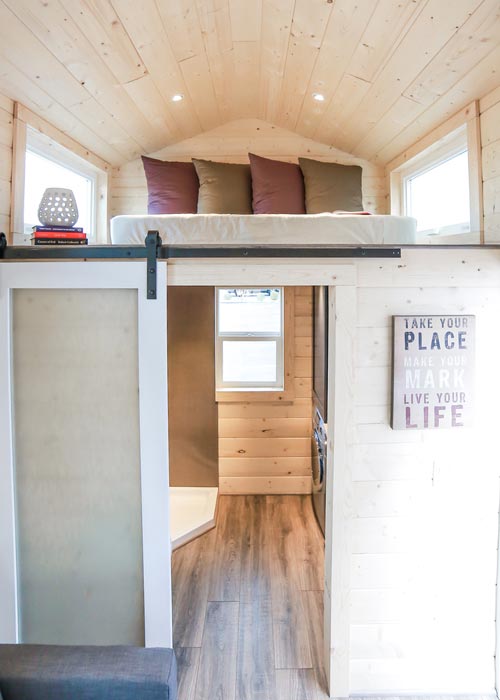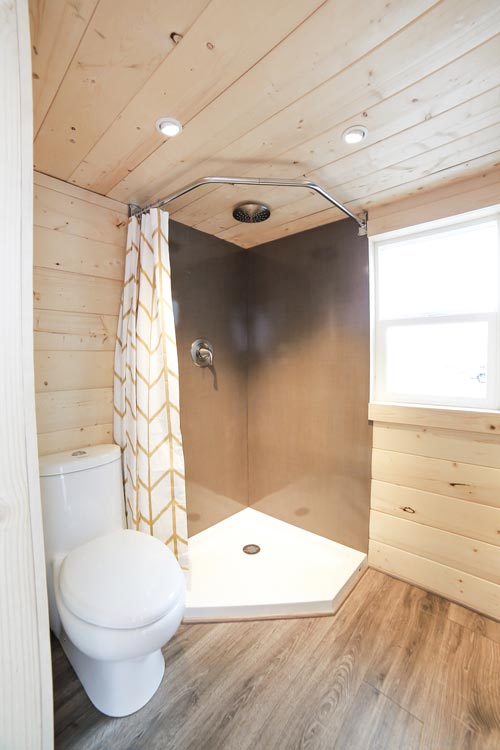 Images © Uncharted Tiny Homes
Follow Tiny Living on Facebook, Pinterest, and Instagram to get our latest tiny house updates!