The Kootenay is TruForm Tiny's larger sibling to the Payette.  The Kootenay has a larger loft, a drop down deck, a peninsula with extension leaf in the kitchen, 5′ bathroom, and an optional bump out nook.  This is TruForm's most open layout, which allows for a nice socializing space.  This model comes in 22, 24, or 28′ lengths and prices start at $61,000.
Also available from TruForm Tiny: Tess, Kootenay Wine Tasting Room, Kootenay Country, Payette.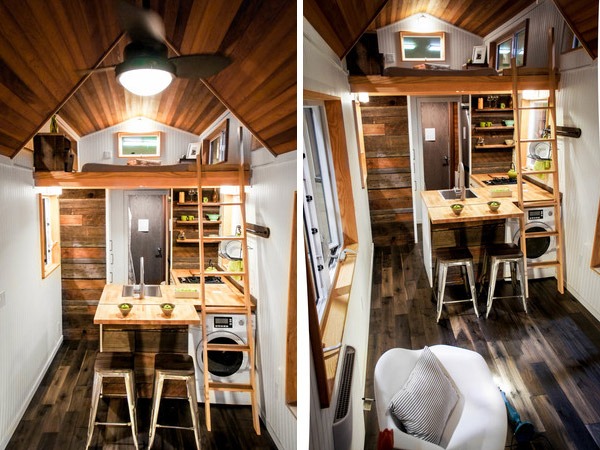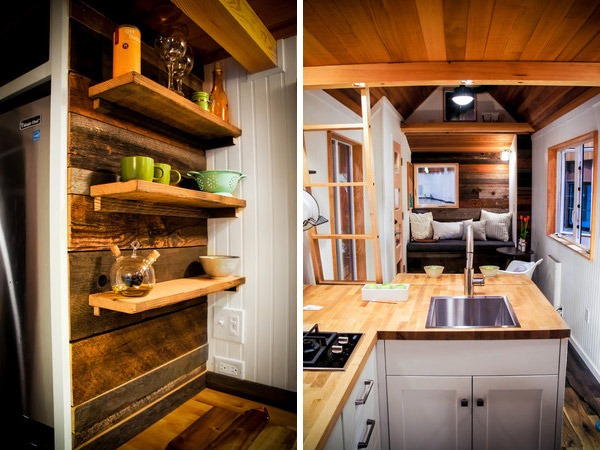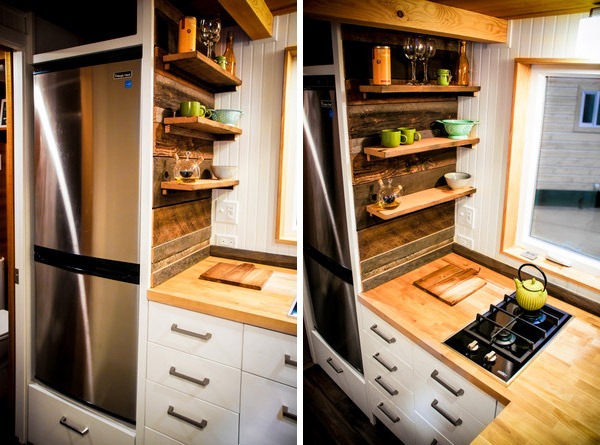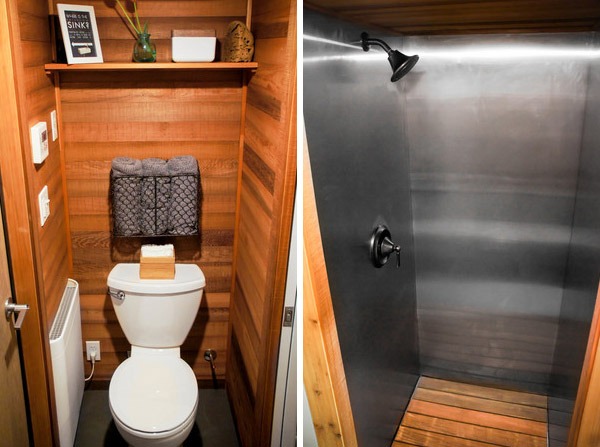 Images © TruForm Tiny
Follow Tiny Living on Facebook, Pinterest, and Instagram to get our latest tiny house updates!
Subscribe To Tiny Living
Receive our weekly newsletters with all the latest tiny house updates!
Give it a try, you can unsubscribe anytime.