The Chickadee tiny house on wheels is an 8′ × 24′ design by Brevard Tiny House.  The model features two lofts, stair storage, and a bathtub.  The abundant stair storage uses slide-out shelving and has room for an apartment-size refrigerator.
Also available from Brevard Tiny House: Robin's Nest and 36° North.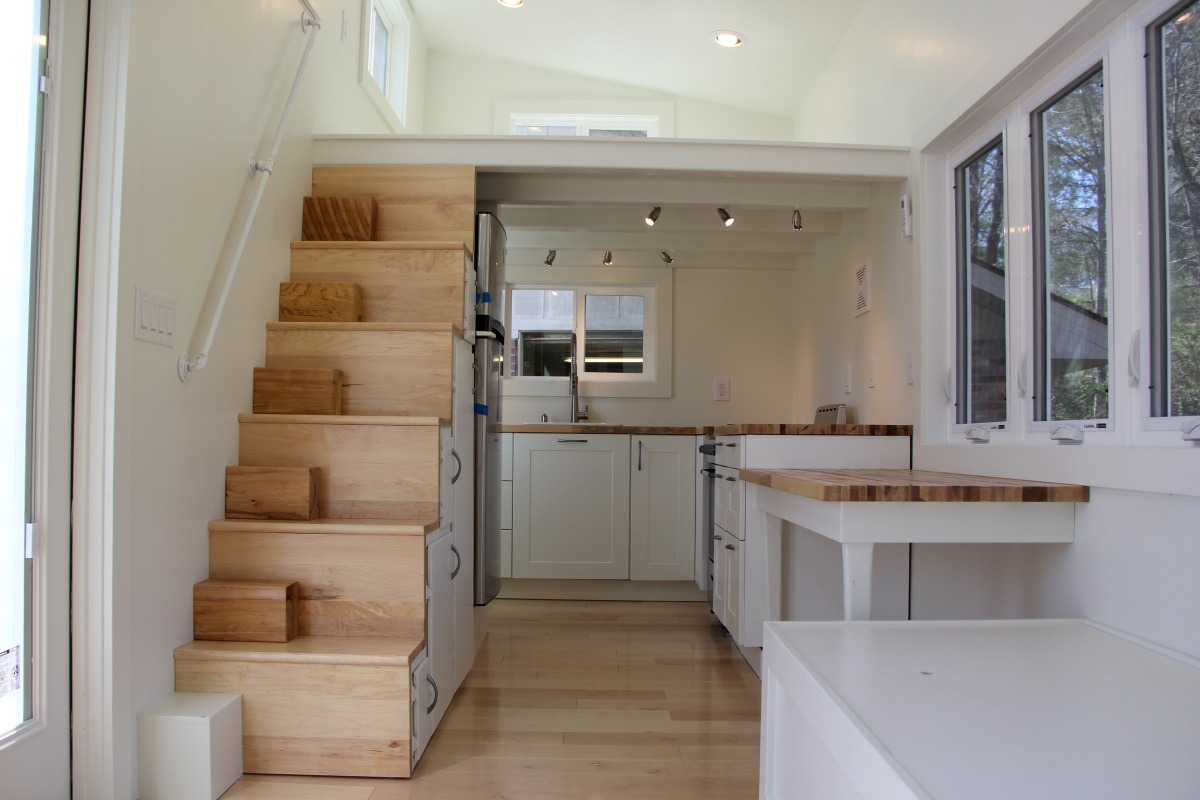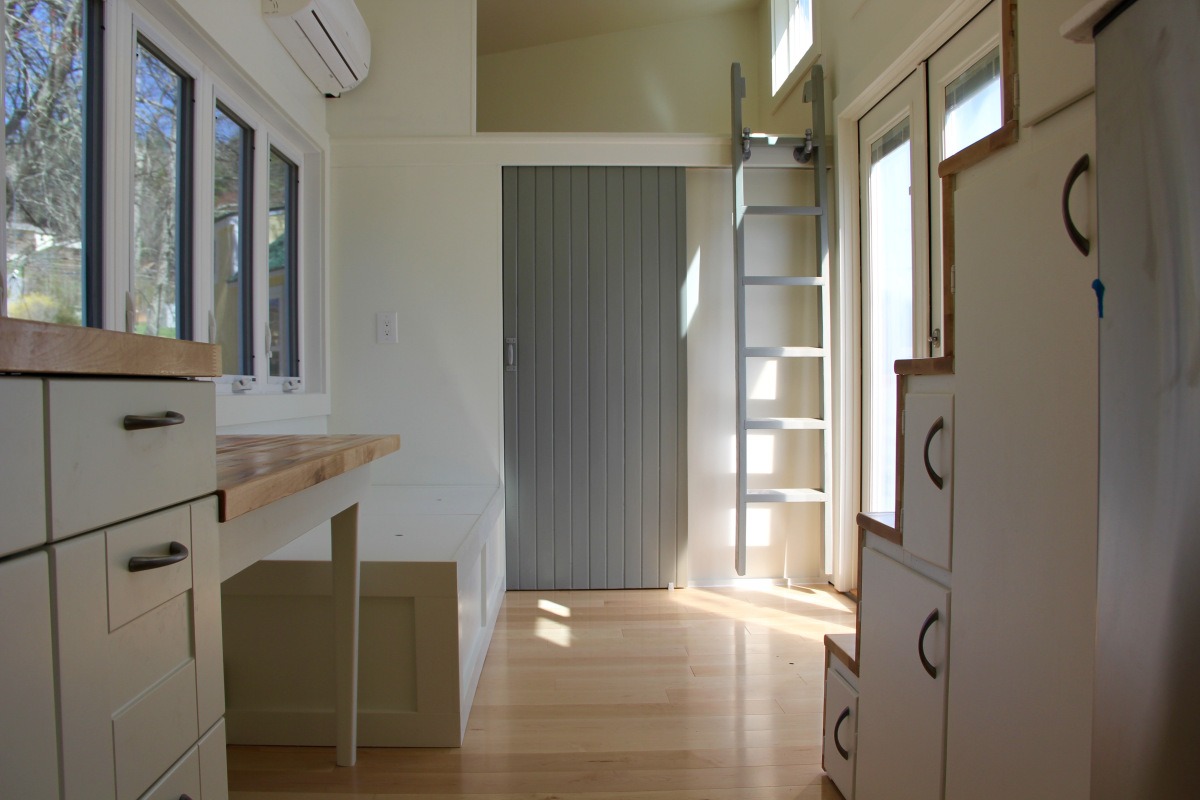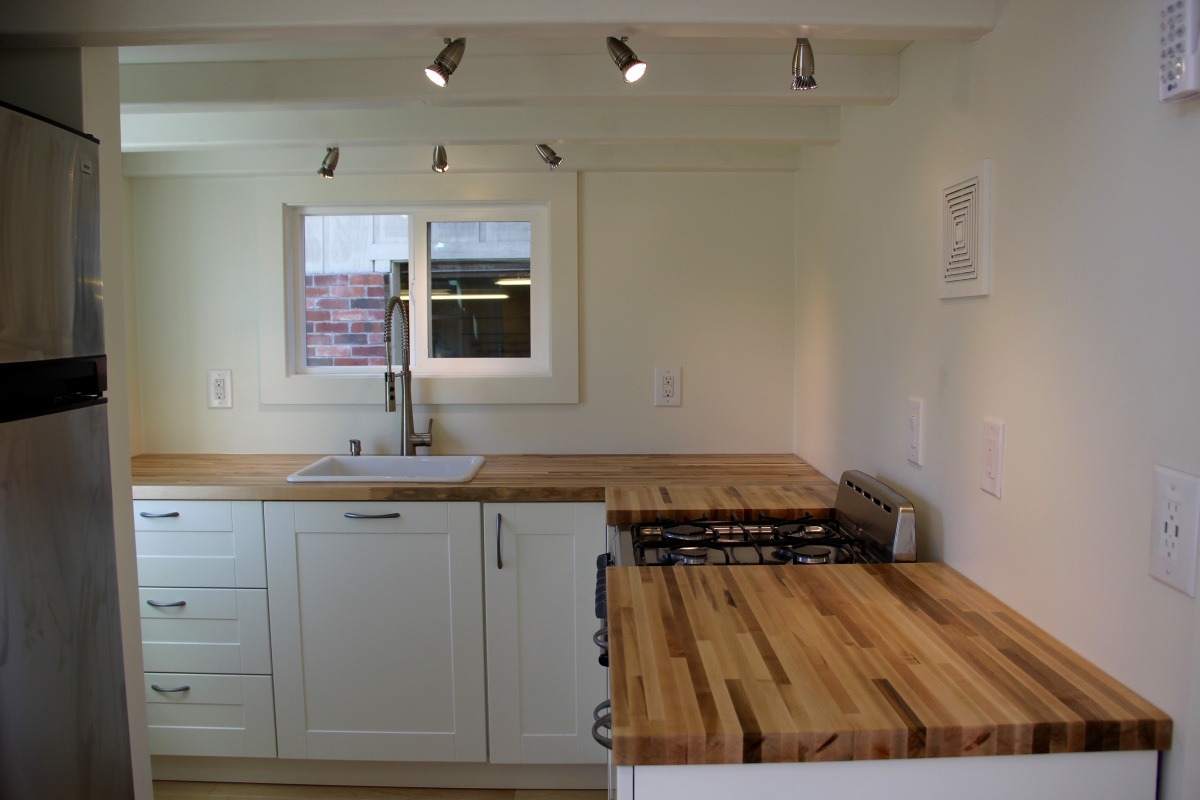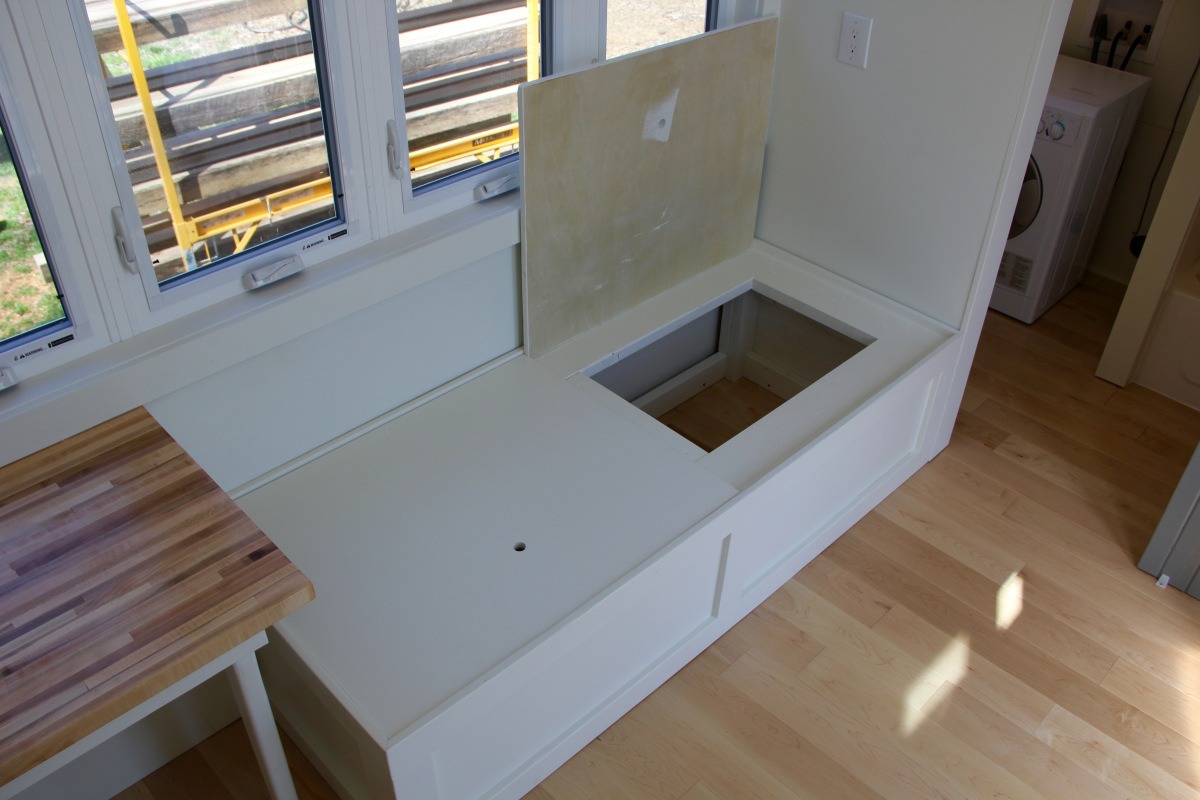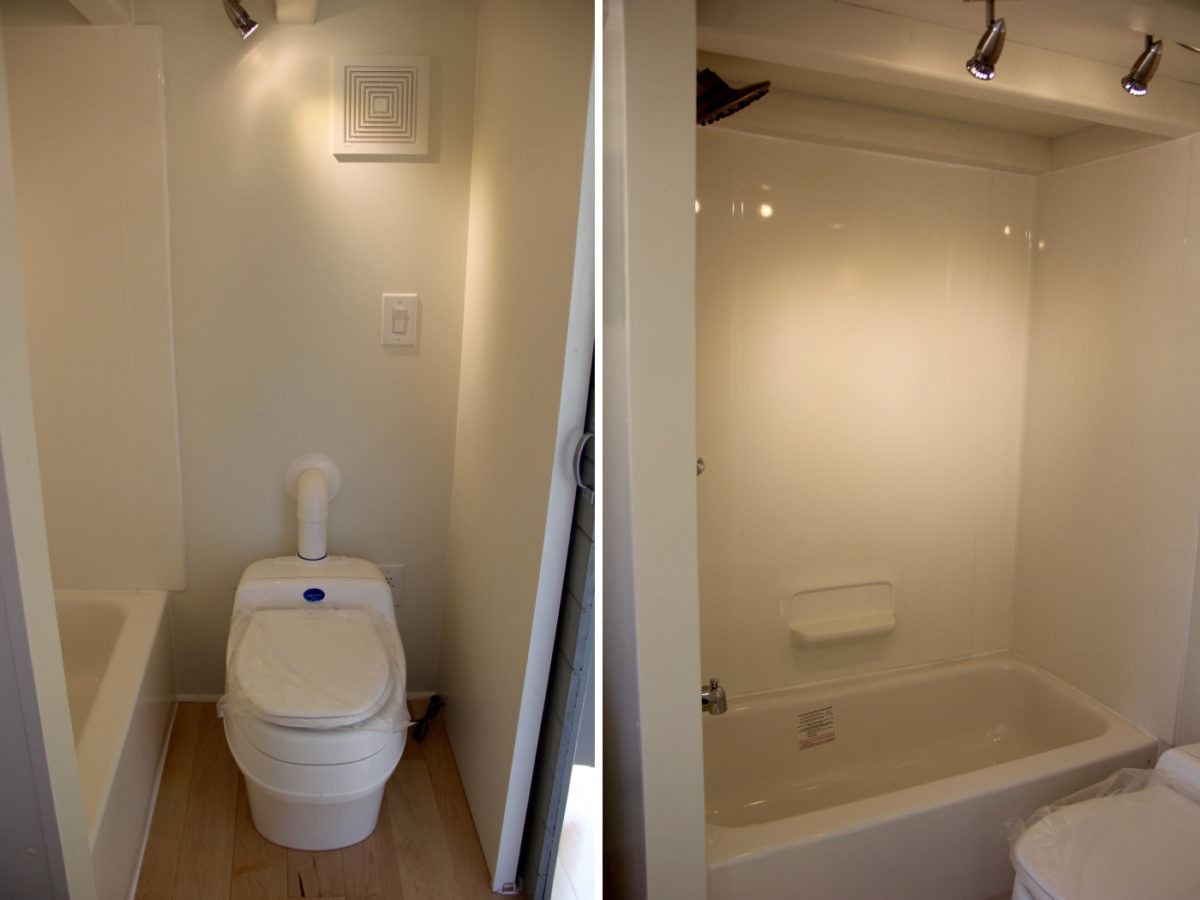 Images © Brevard Tiny House
Follow Tiny Living on Facebook, Pinterest, and Instagram to get our latest tiny house updates!
Subscribe To Tiny Living
Receive our weekly newsletters with all the latest tiny house updates!
Give it a try, you can unsubscribe anytime.