The Robin's Nest is an 8′ × 24′ climbing stairs tiny house with ornate woodwork, white-washed walls, and a 'twig' post on the front porch.  A completed model is approximately $45,000.
Also available from Brevard Tiny House: Chickadee and 36° North.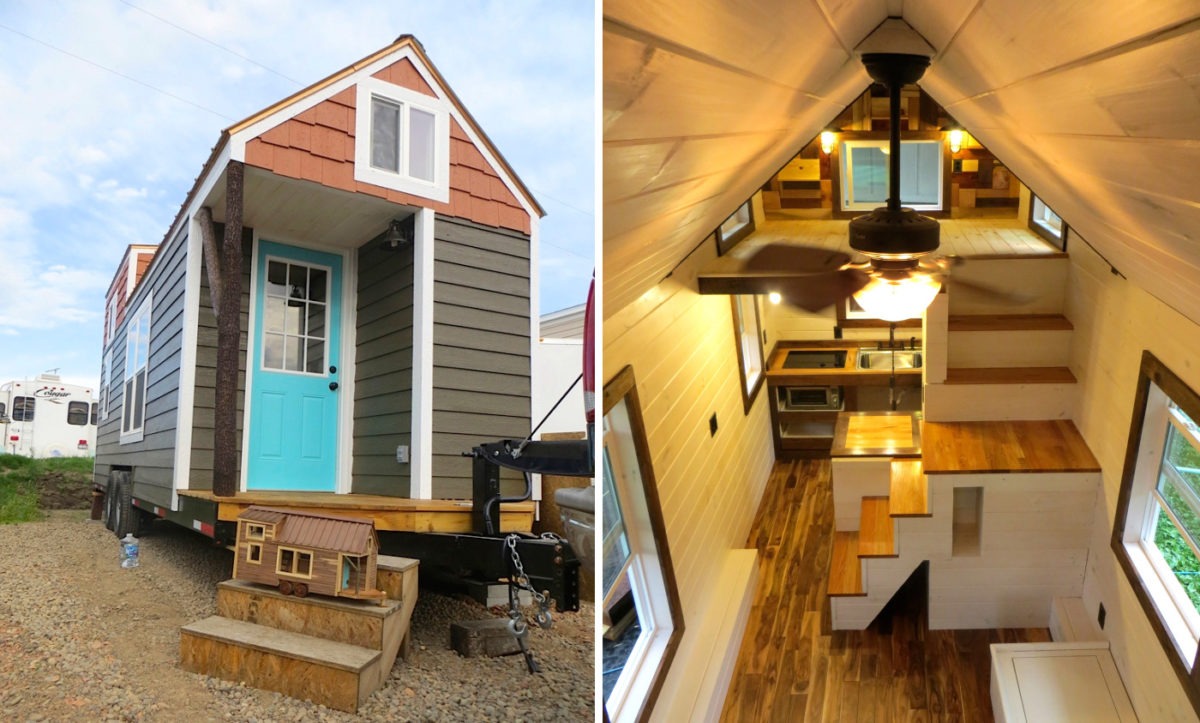 Images © Brevard Tiny House
Follow Tiny Living on Facebook, Pinterest, and Instagram to get our latest tiny house updates!
Subscribe To Tiny Living
Receive our weekly newsletters with all the latest tiny house updates!
Give it a try, you can unsubscribe anytime.