The Charwood Cabin is one of Molecule Tiny Homes' 20-foot custom builds. The name comes from the Shou Sugi Ban exterior with a dark charred finish.
Inside the Charwood is a large kitchen with full height pantry and three burner cooktop. The master bedroom loft is 64 square feet and the storage loft is 24 square feet, giving the tiny house a total of 249 square feet between the main floor and lofts.
The Charwood Cabin sold for $65,000.
Also available from Molecule Tiny Homes: Surf Shack, Cape Cod, Dormer Loft Cottage, Craftsman Bungalow.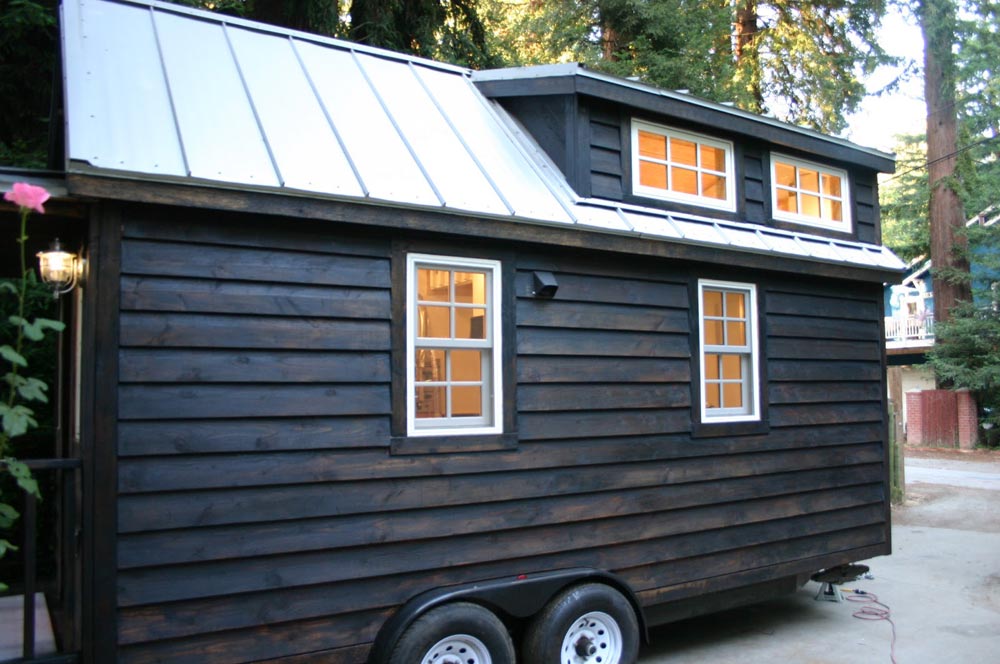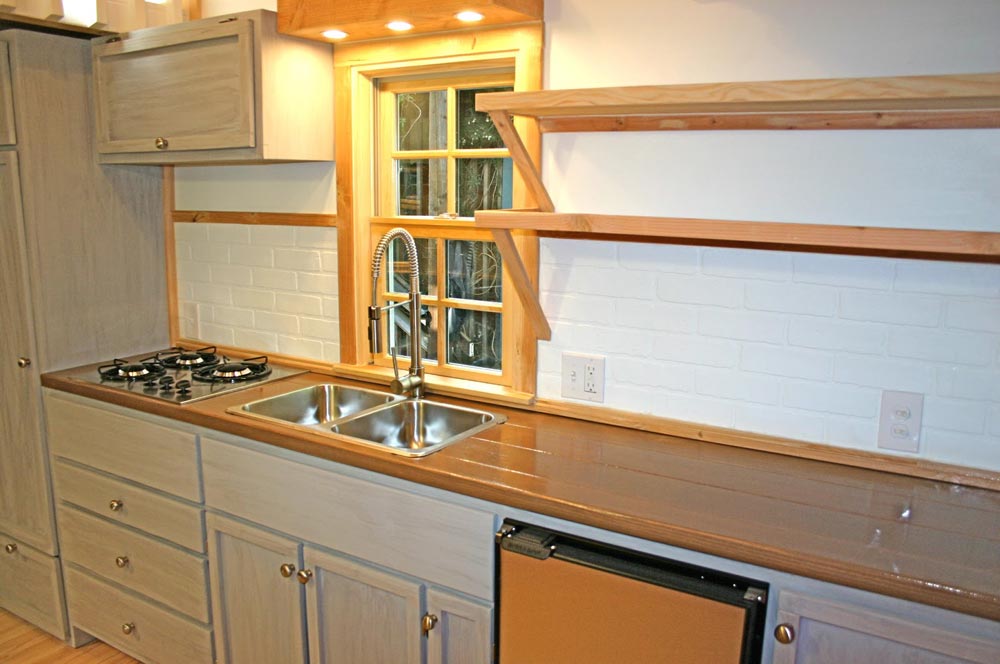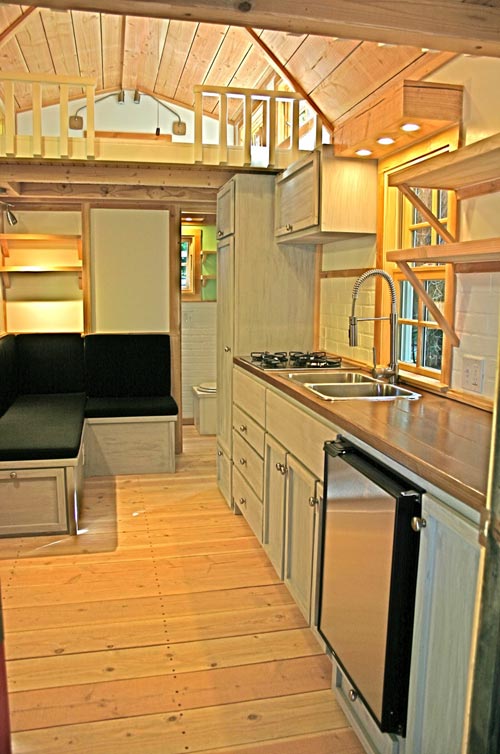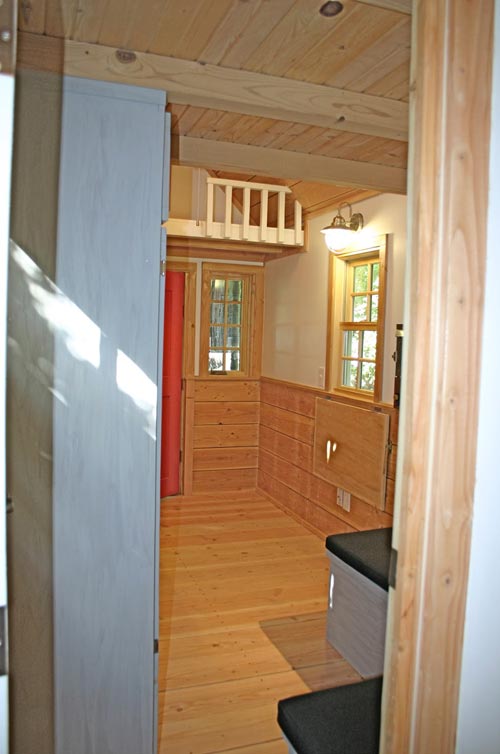 Images © Molecule Tiny Homes
Follow Tiny Living on Facebook, Pinterest, and Instagram to get our latest tiny house updates!
Subscribe To Tiny Living
Receive our weekly newsletters with all the latest tiny house updates!
Give it a try, you can unsubscribe anytime.