Molecule Tiny Homes built the Venture, a 24′ tiny house with a large roof deck accessed by a climbing wall. The roof deck has railings that fold down when in transit.
The dark brown siding with green trim gives the tiny house a mountain cabin theme, which continues inside with the all wood interior including plywood walls, exposed rafter ceiling, and butcher block counters. The kitchen has a two burner electric cooktop, a full height pantry, a mini refrigerator, and a washer/dryer combo.
Two large lofts allow for plenty of sleeping space for a family.
The Venture sold for $65,000.
Also available from Molecule Tiny Homes: Charwood Cabin, Surf Shack, Cape Cod, Dormer Loft Cottage, Craftsman Bungalow.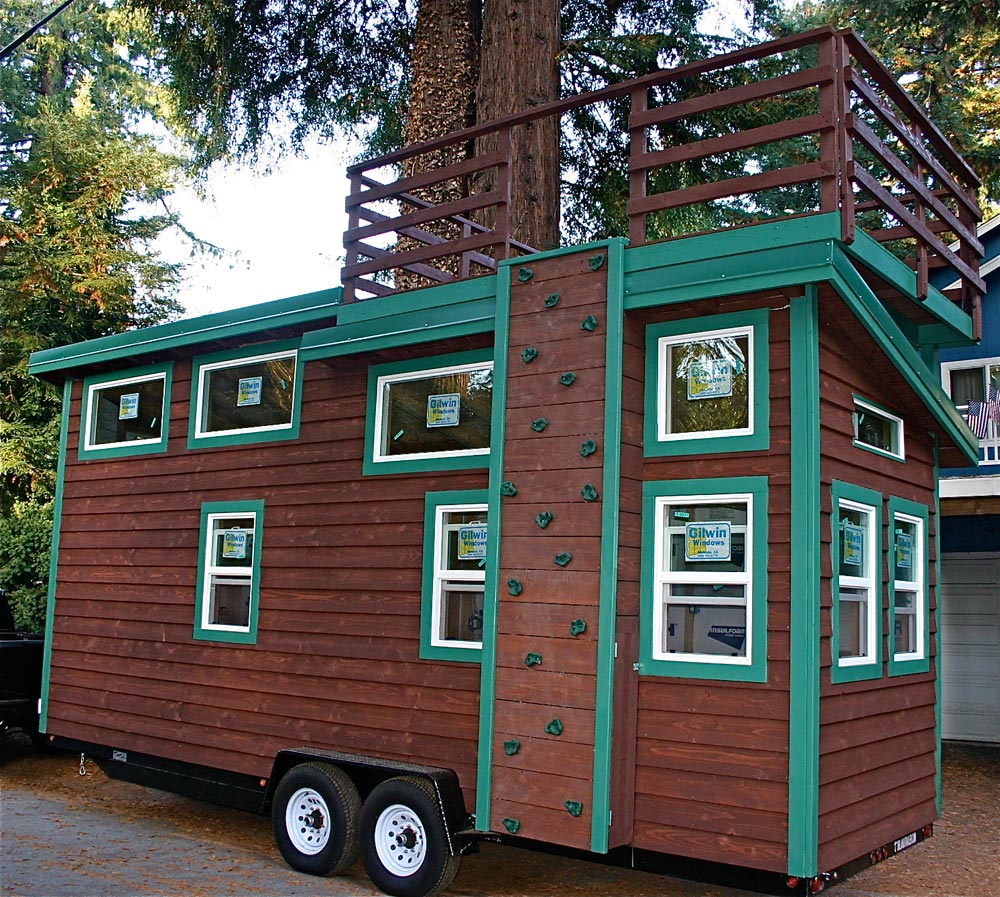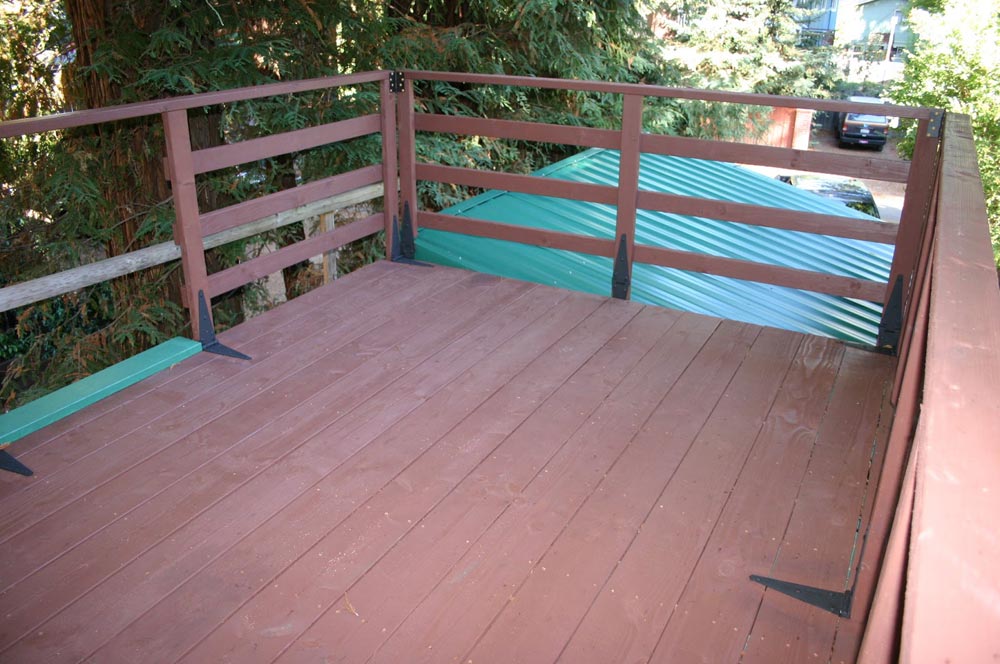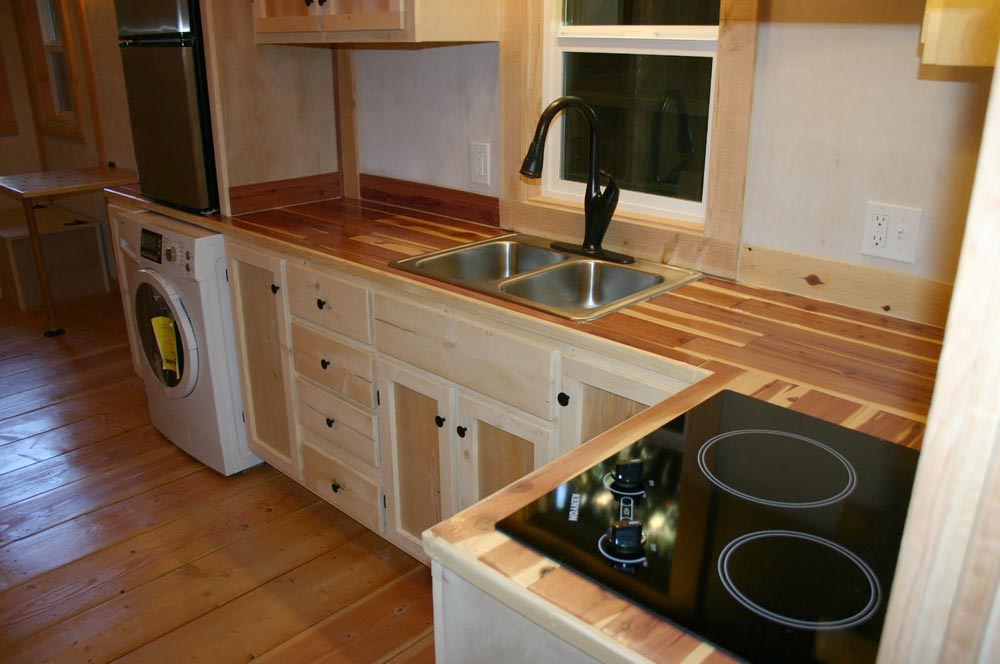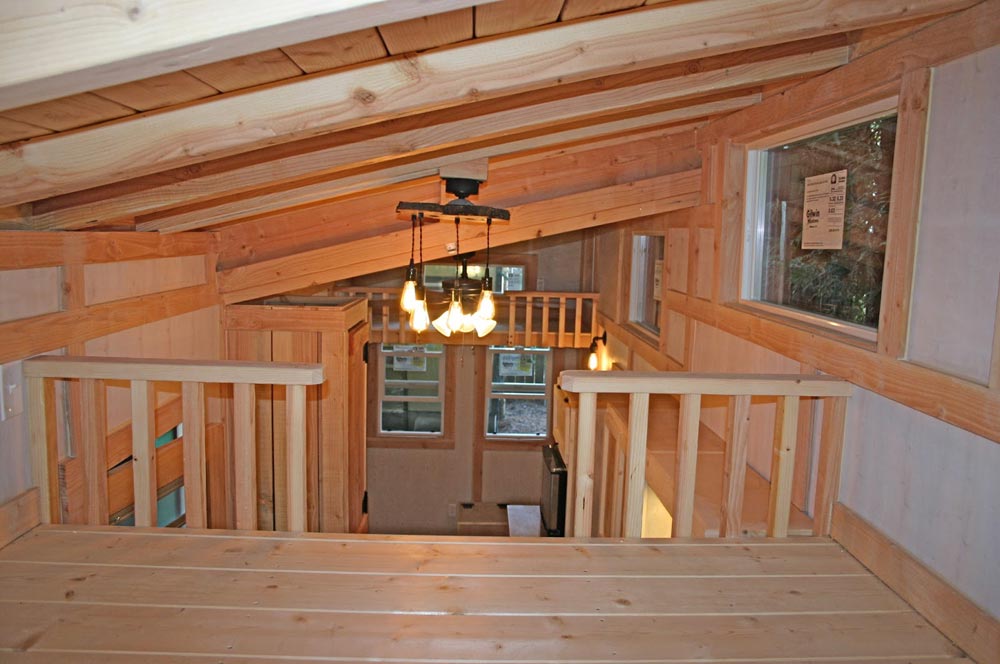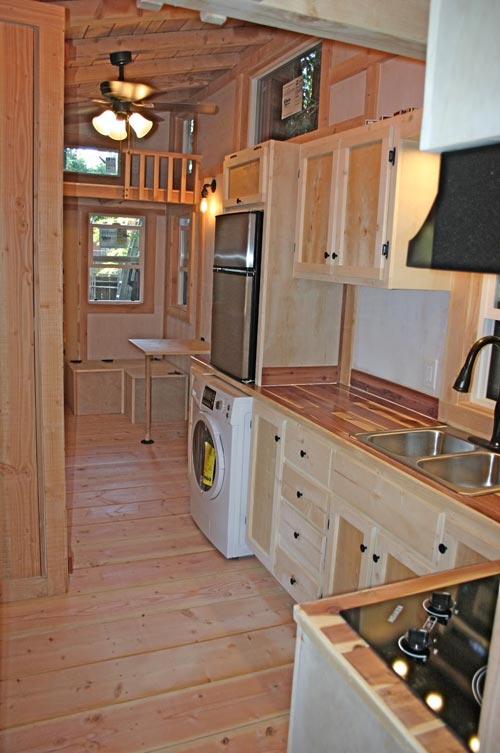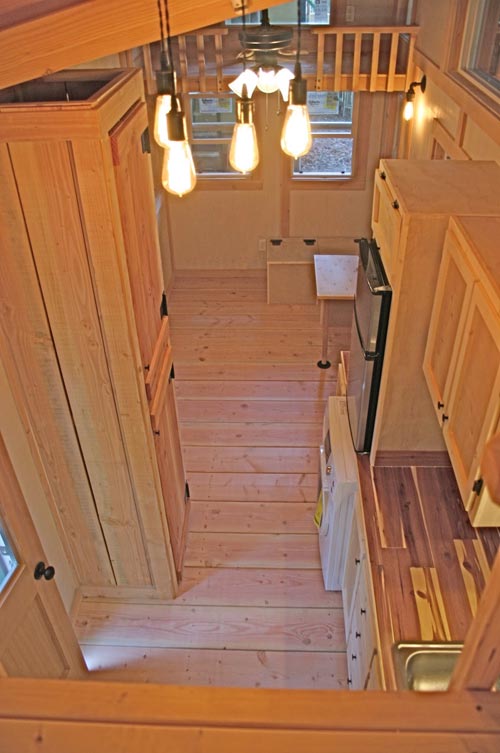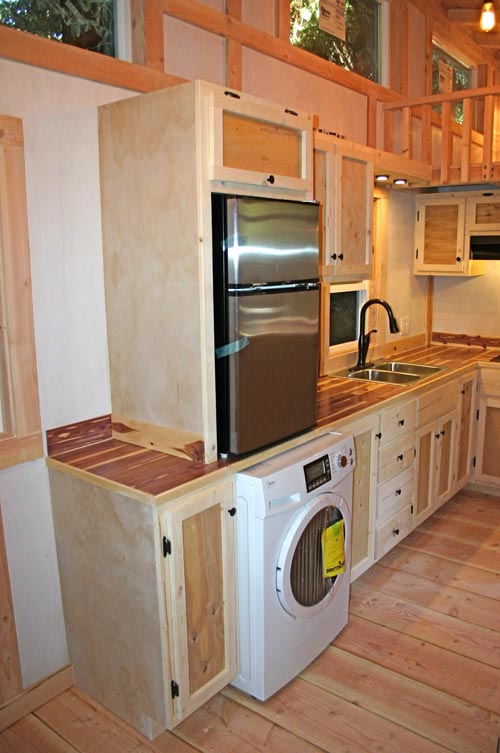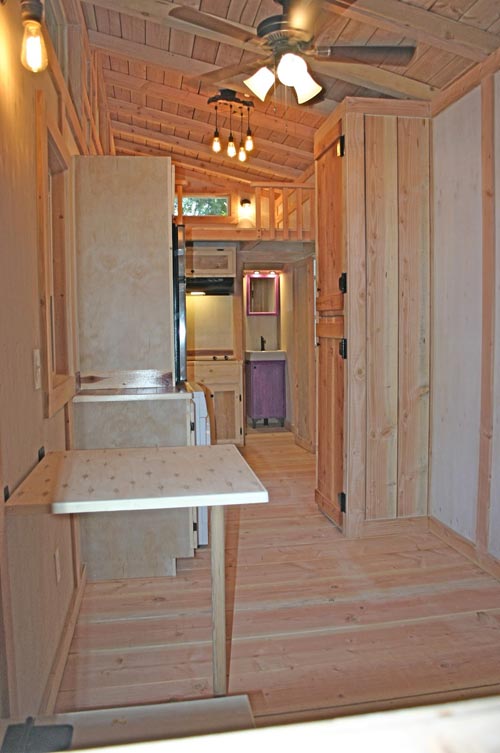 Images © Molecule Tiny Homes
Follow Tiny Living on Facebook, Pinterest, and Instagram to get our latest tiny house updates!
Subscribe To Tiny Living
Receive our weekly newsletters with all the latest tiny house updates!
Give it a try, you can unsubscribe anytime.