About an hour east of Portland, Oregon is the Mt. Hood Tiny House Village, a collection of five tiny houses available for nightly rental. Zoe, one of the available tiny houses, is a Cypress model by Tumbleweed Tiny House Company.
Zoe is 196 square feet and can sleep up to 3 people between the upstairs loft and main floor single bed. There is also a full kitchen, bathroom with stand-up shower, storage stairs, and a small sofa in the living room area.
You can rent Zoe starting at $129 per night, buy a Cypress model through Tumbleweed, or buy the Cypress plans to build your own!
Also available at the Mt. Hood Tiny House Village: Lincoln, Atticus, Scarlett.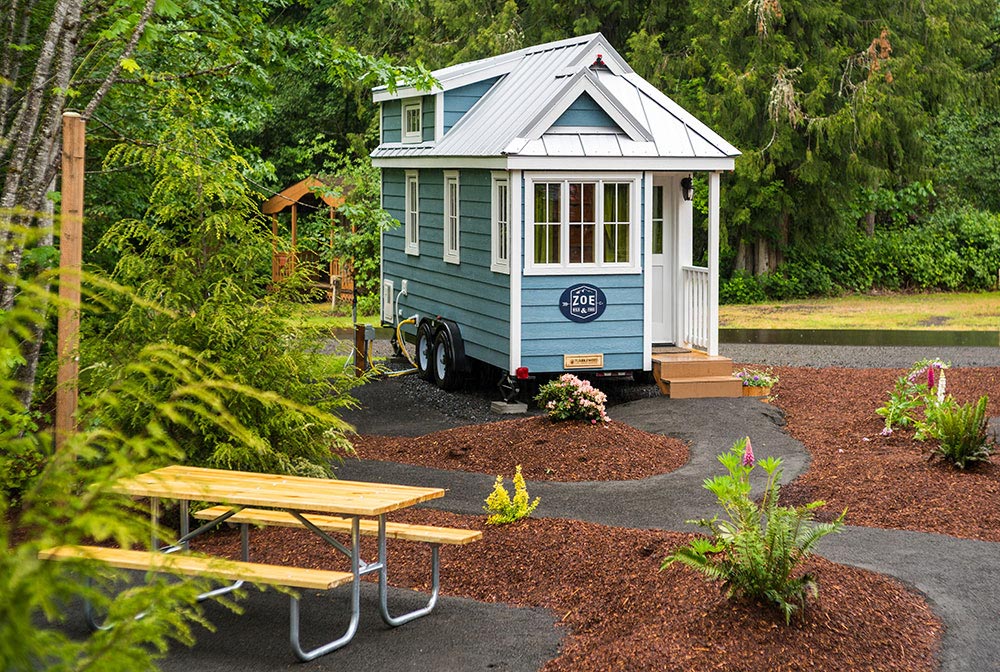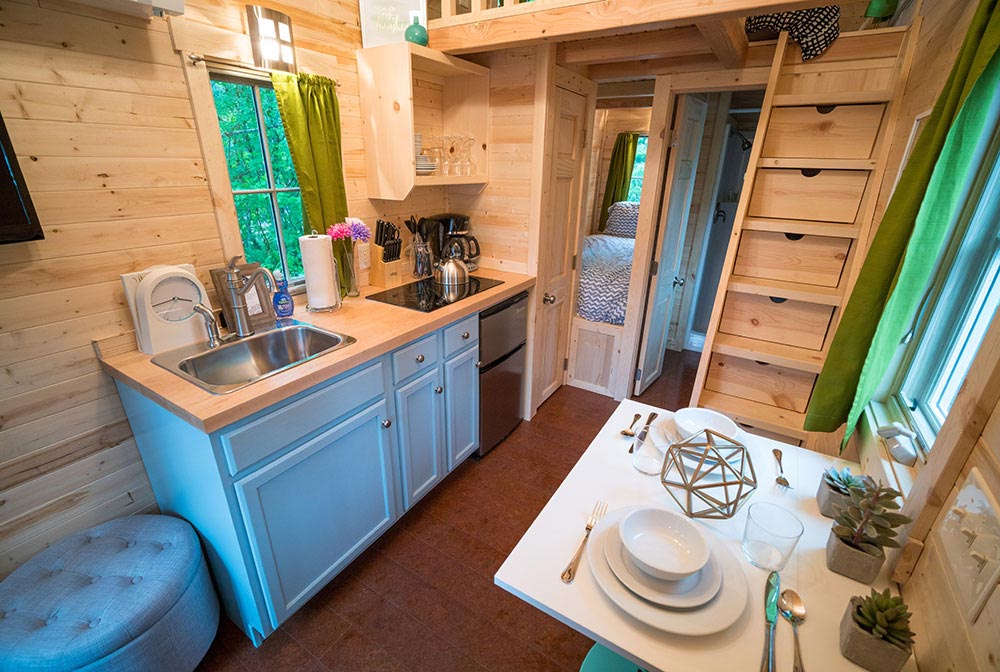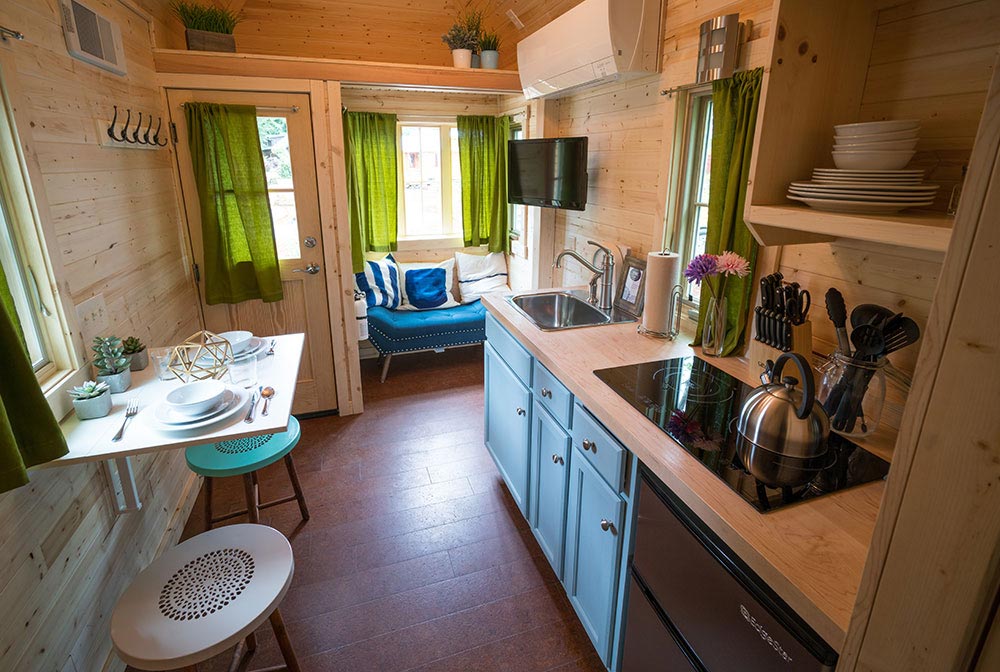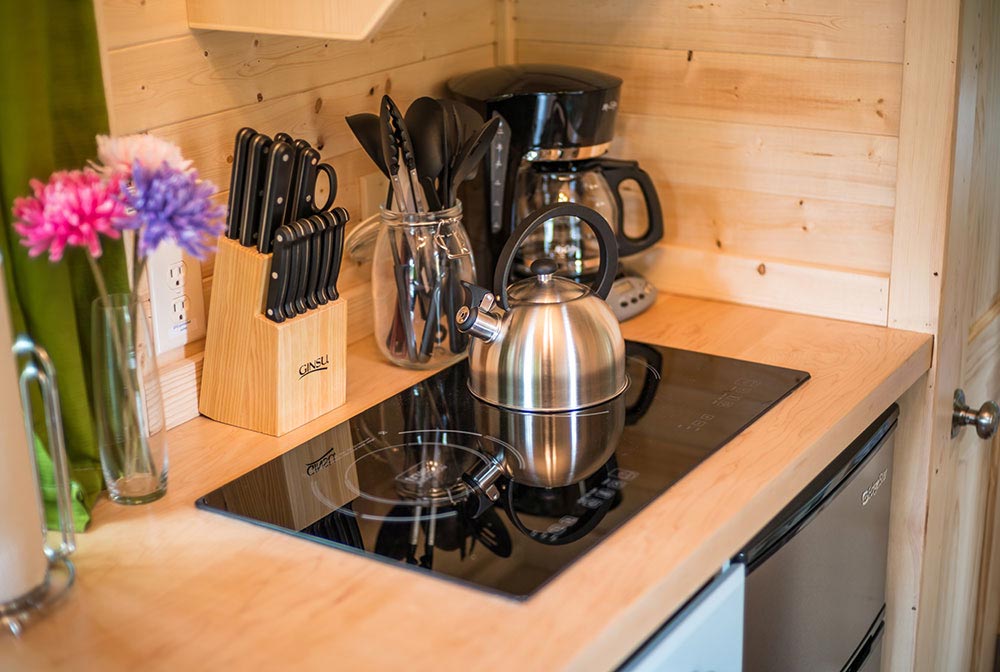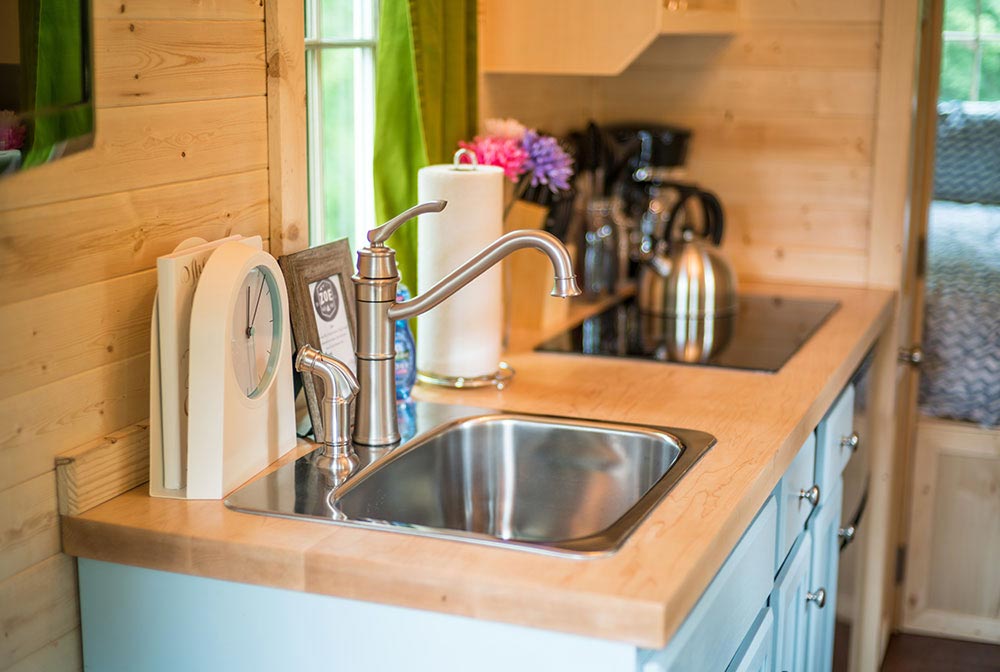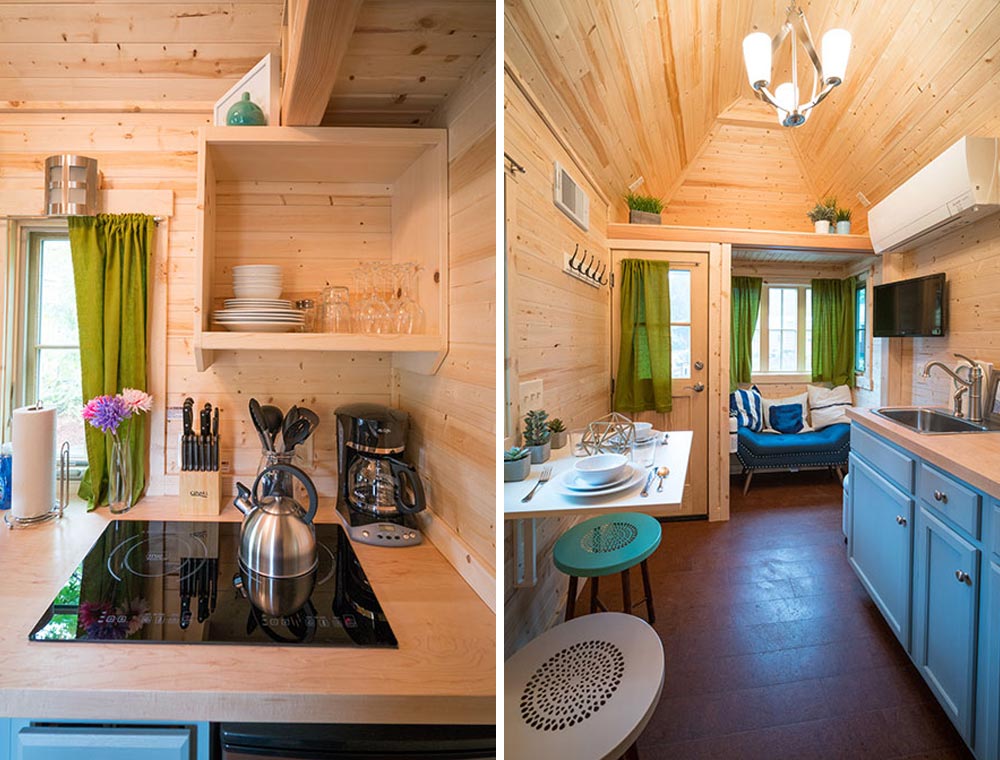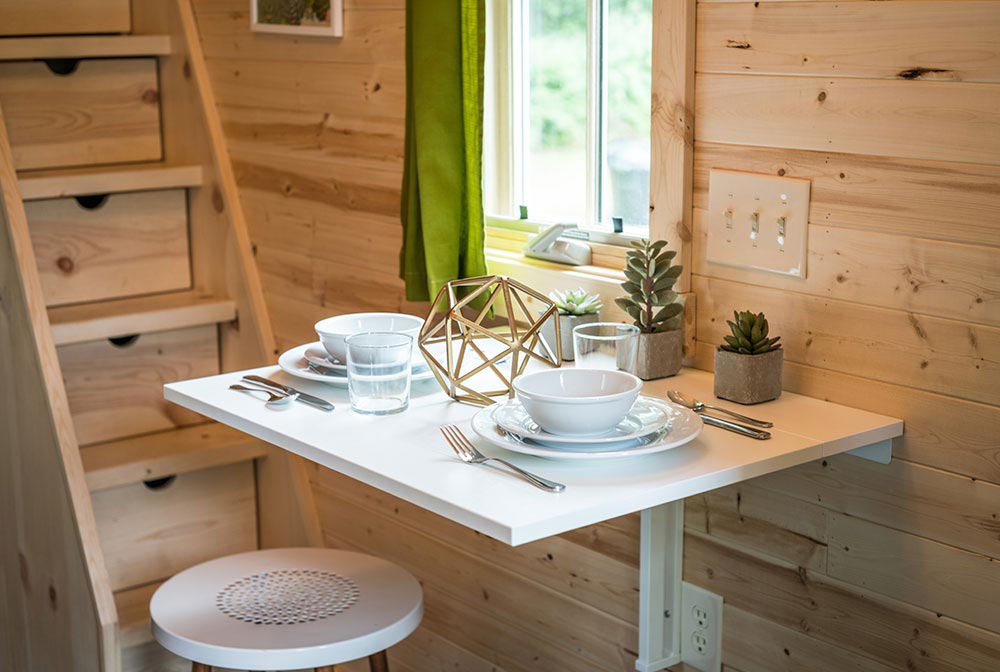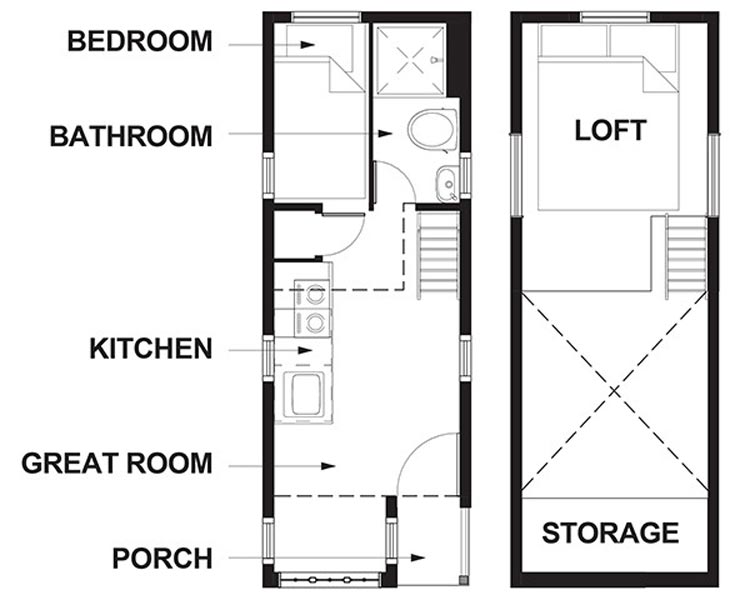 This post contains affiliate links, which means if you click on one of the product links and make a purchase, Tiny Living will receive compensation. It does not cost you any extra to purchase a product through the affiliate links and it will help support this site!
Images © Tumbleweed Tiny House Company
Follow Tiny Living on Facebook, Pinterest, and Instagram to get our latest tiny house updates!