Lincoln is the largest of the tiny houses at the Mt. Hood Tiny House Village. The rustic 261-square-foot tiny house was crafted with cedar plank siding and red trim by Tumbleweed Tiny House Company using their Cypress 24′ floorplan.
Inside, you'll find a great room, kitchen with a two-burner electric cooktop, and full bathroom. Lincoln sleeps five: three in the bedroom loft accessed by storage stairs and one in the downstairs bedroom. The kitchen includes a two burner electric cooktop and under-counter refrigerator. In the bathroom you'll find a low-flow flush toilet and full size shower.
Nightly rentals available starting at $139/nt.
Also available at the Mt. Hood Tiny House Village: Atticus, Scarlett, Zoe.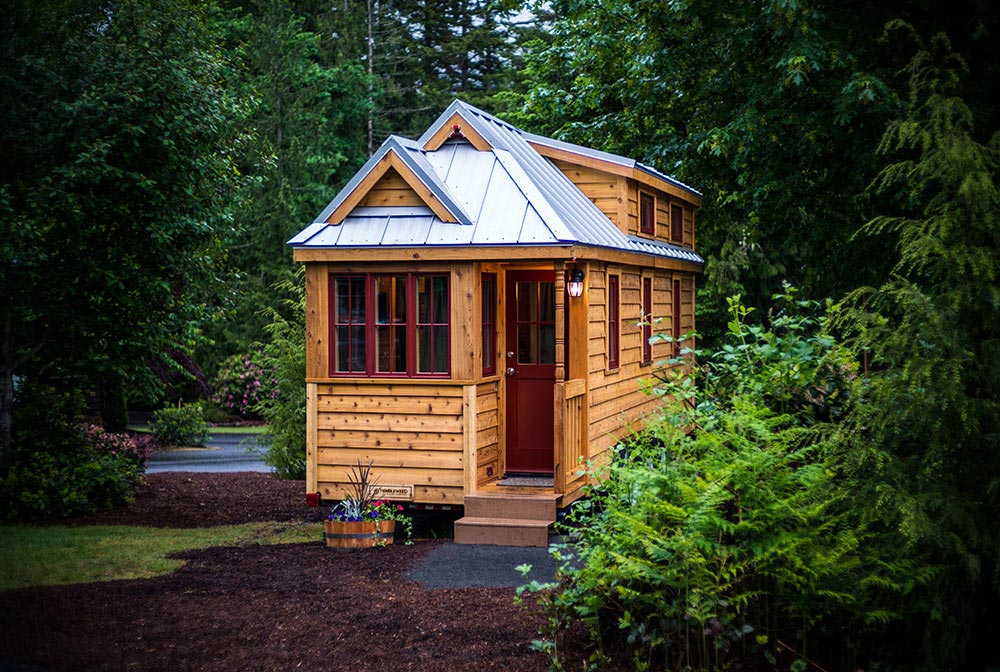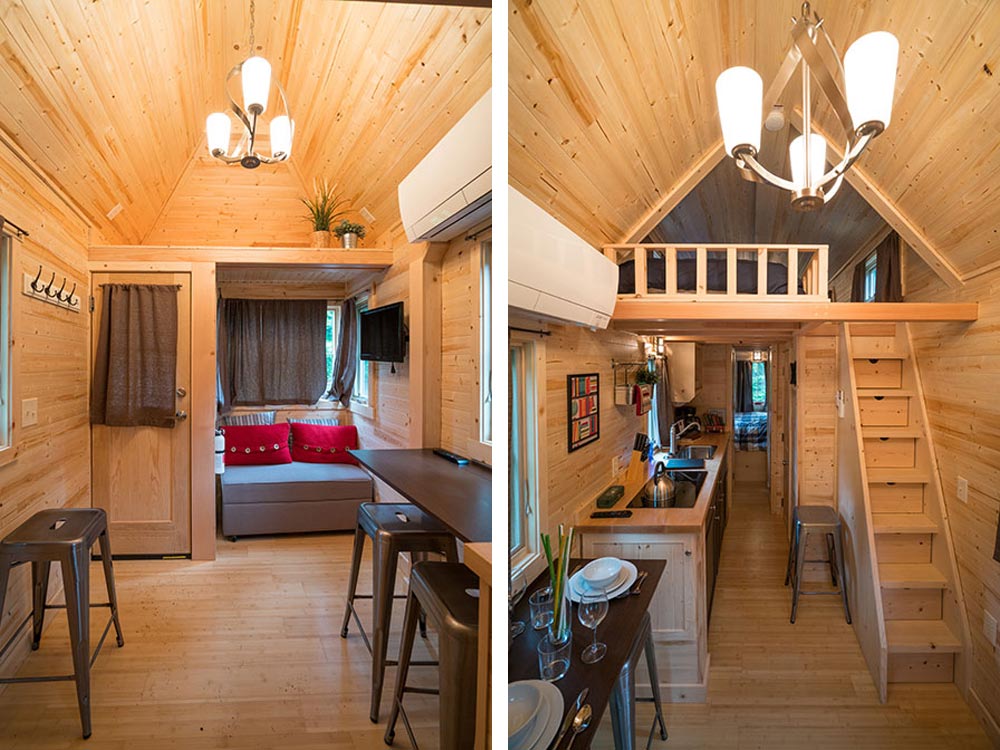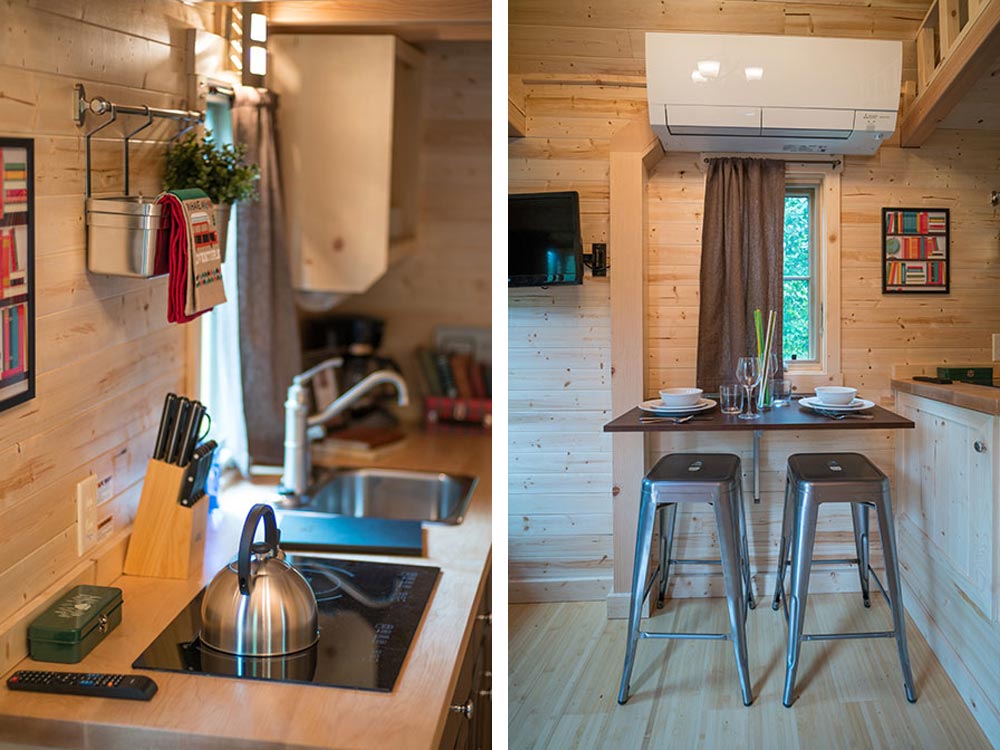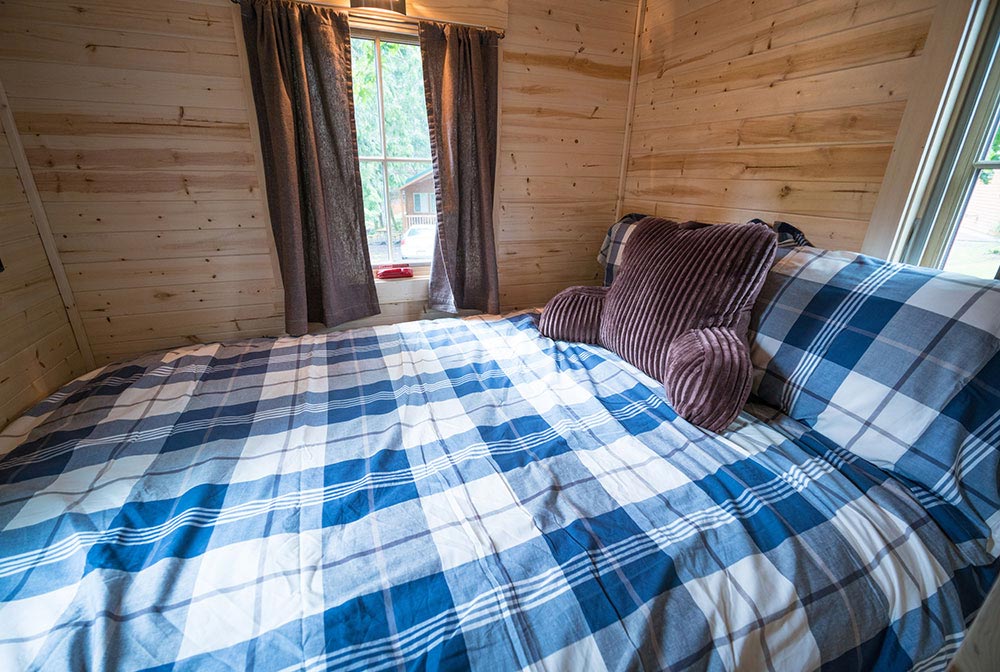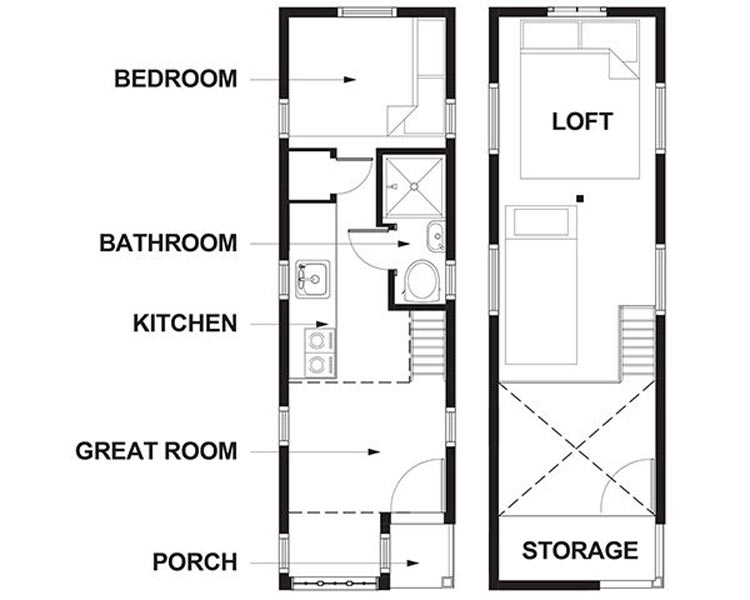 This post contains affiliate links, which means if you click on one of the product links and make a purchase, Tiny Living will receive compensation. It does not cost you any extra to purchase a product through the affiliate links and it will help support this site!
Images © Tumbleweed Tiny House Company
Follow Tiny Living on Facebook, Pinterest, and Instagram to get our latest tiny house updates!