Built by award-winning builder Tiny House Chattanooga, The View is a custom 20′ gooseneck tiny house on wheels. The artistic home features a large porthole window and "V" floating staircase.
Inside the 248-square-foot home are white walls, dark stained trim, and medium wood tones for the flooring and ceiling.
The gooseneck trailer allows for two spacious lofts.
The kitchen has white cabinetry and a butcher block counter. The client will add a 7.4 cu ft fridge and a cooktop that they already own.
In the bathroom is the combo washer/dryer, large set of cabinets and drawers, standard flush toilet, and wall-mounted sink. The 32″ shower stall has a modern tile design.
The View is RVIA certified. You can contact Tiny House Chattanooga for more details.
Also available from Tiny House Chattanooga: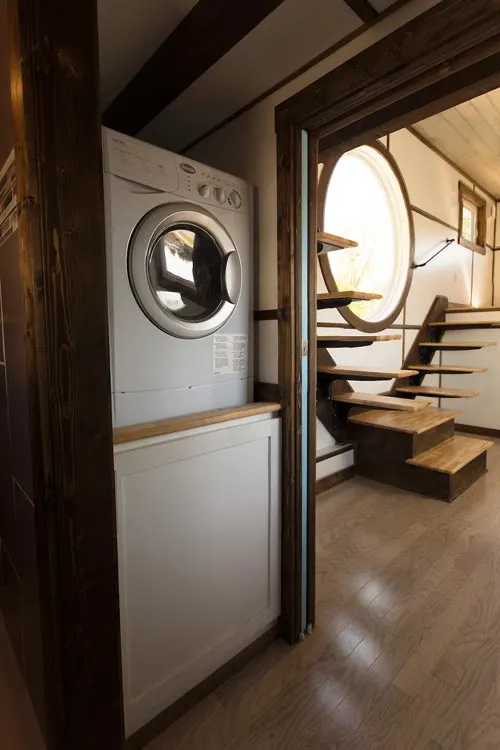 Images © Tiny House Chattanooga