From Australian-based design firm, Contained, is this 20-foot shipping container repurposed into a portable hotel room. The container is easy to ship nearly anywhere in the world and can quickly open into an individual hotel room.
The 20-foot container has a slide-out queen size bedroom, a living room with herringbone flooring, and a dark color palette.
With its folding glass wall and large windows, the room has plenty of natural light to offset the darker colors.
A small kitchenette and bathroom with subway tile shower and toilet provide similar amenities to a traditional hotel room.
Contained converts shipping containers into luxury boutique accommodations, contemporary offices, and entertainment units including bars, restaurants, and boutiques.
For more information on what they can design, visit their website.
Photography by Daniel John Bilsborough.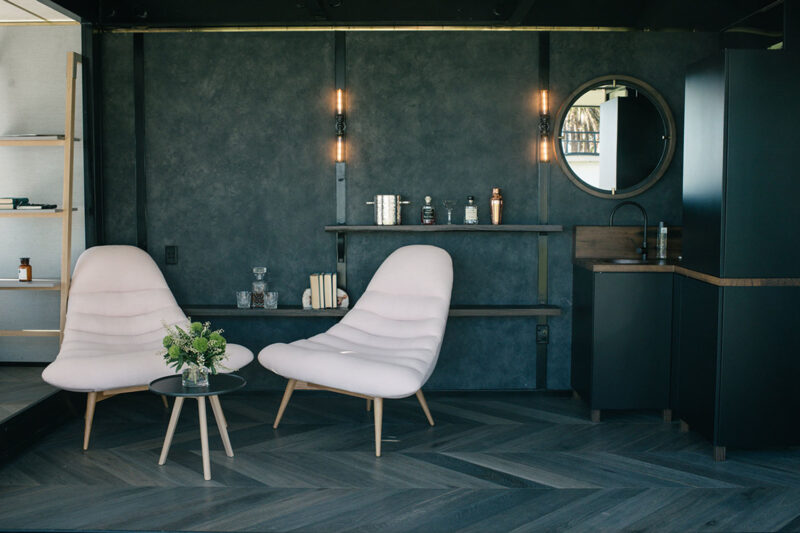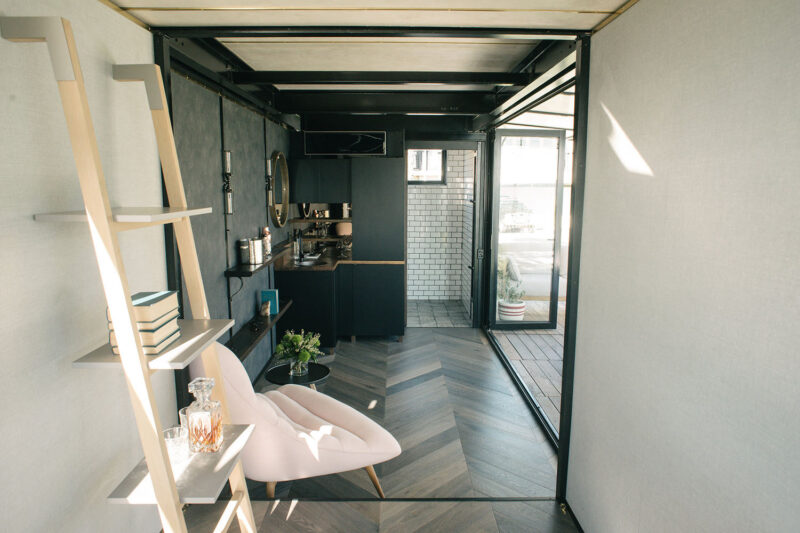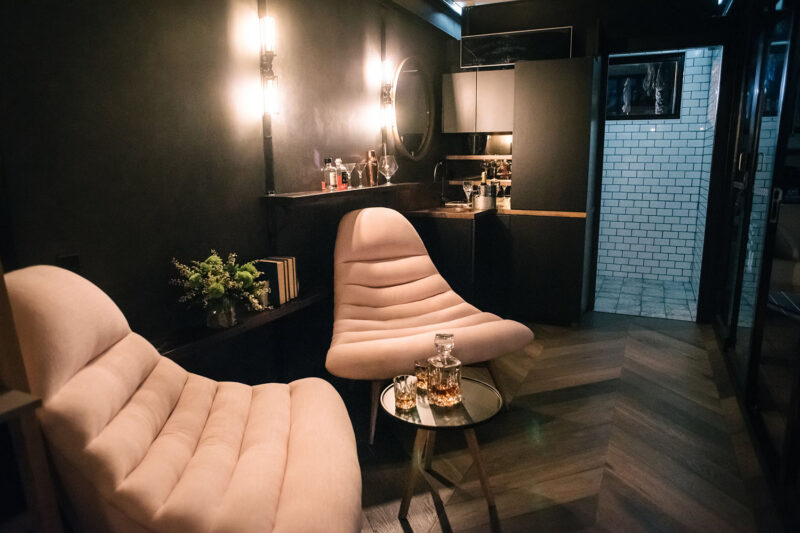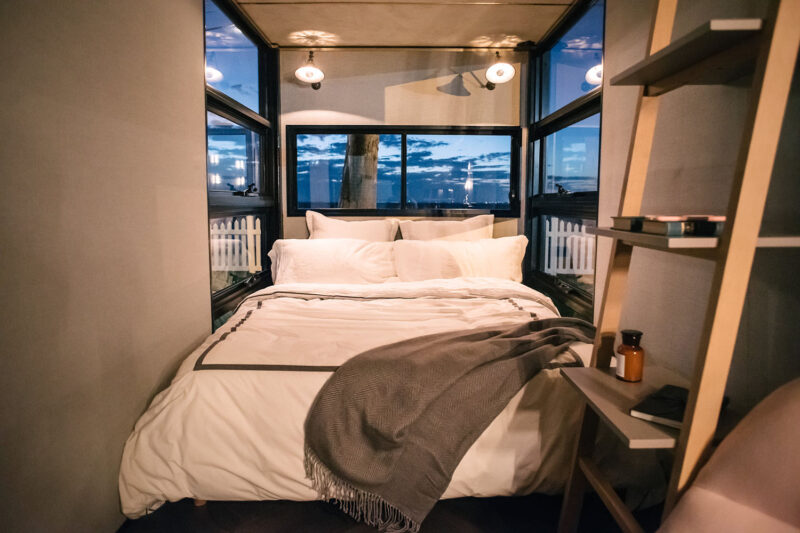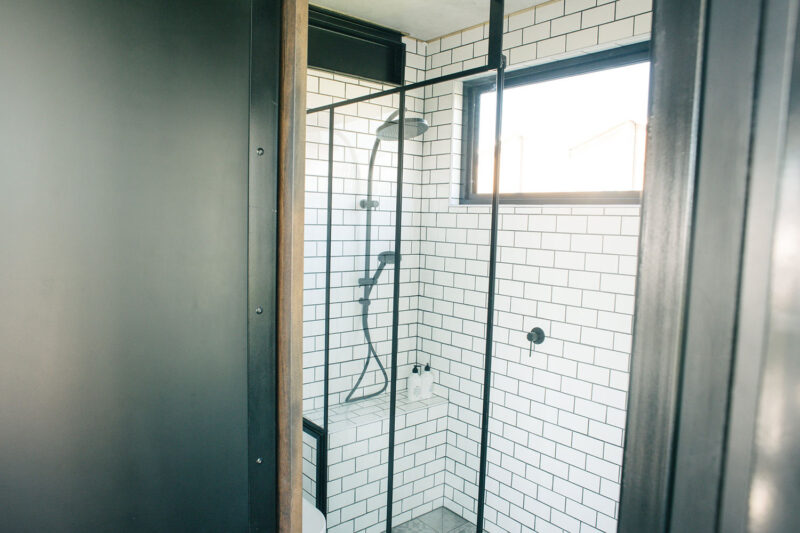 Images © Contained