This rustic stone cottage is a 204 sq.ft. tiny house on wheels created by Simblissity, based in Lyons, Colorado. The cottage is a customized version of their 24′ Aspen model with a lightweight stone veneer.
The wooden interior continues the rustic cabin theme, complete with a beautiful fireplace, loft bedroom, living room with U-shaped couch, and kitchen with a two-burner stove.
Also available from SimBLISSity: Blue Sapphire.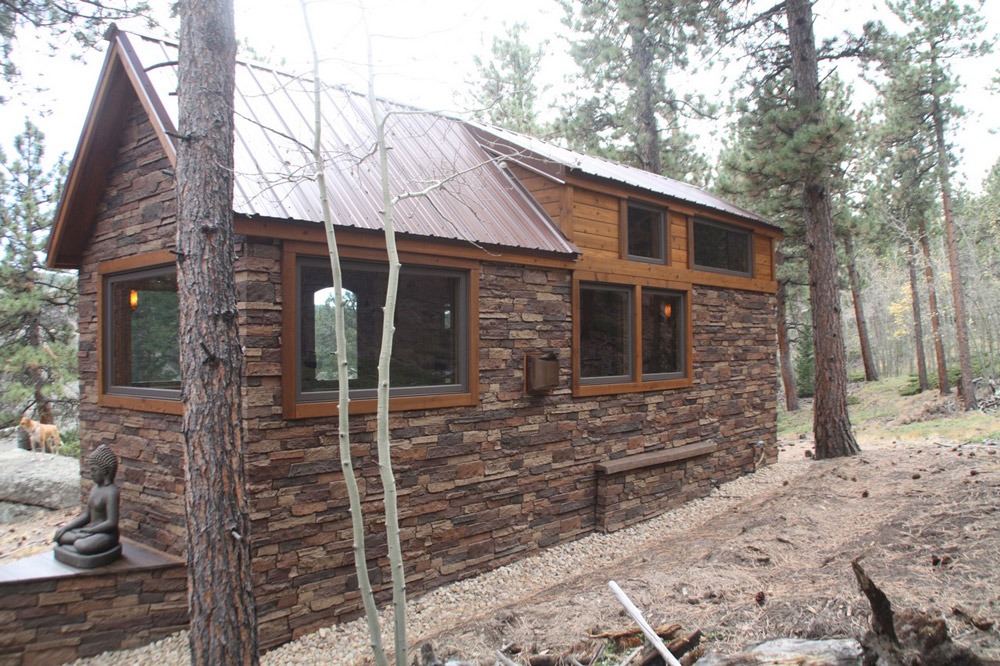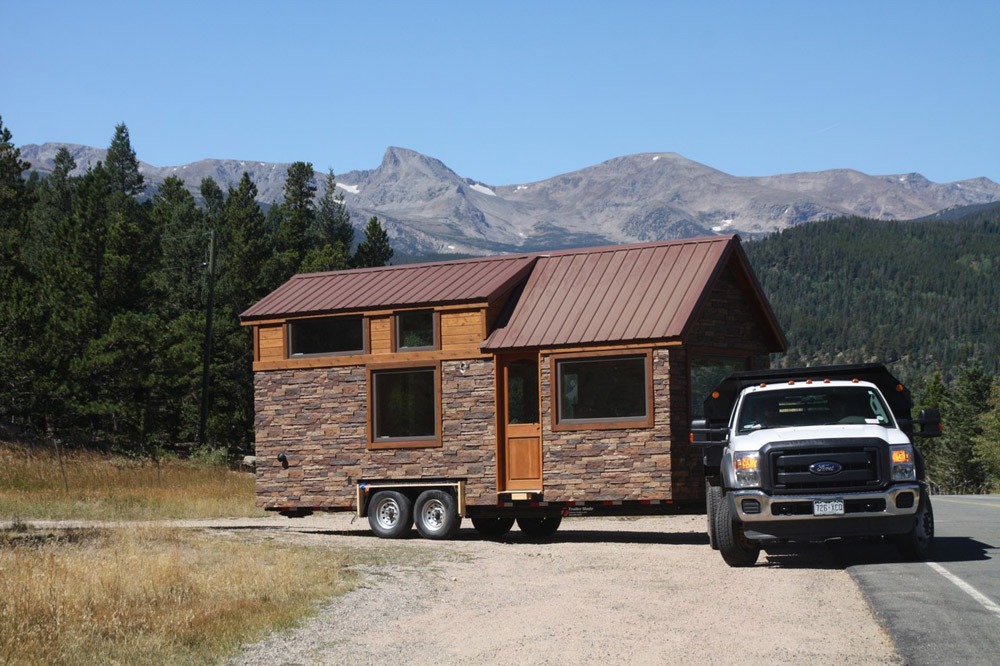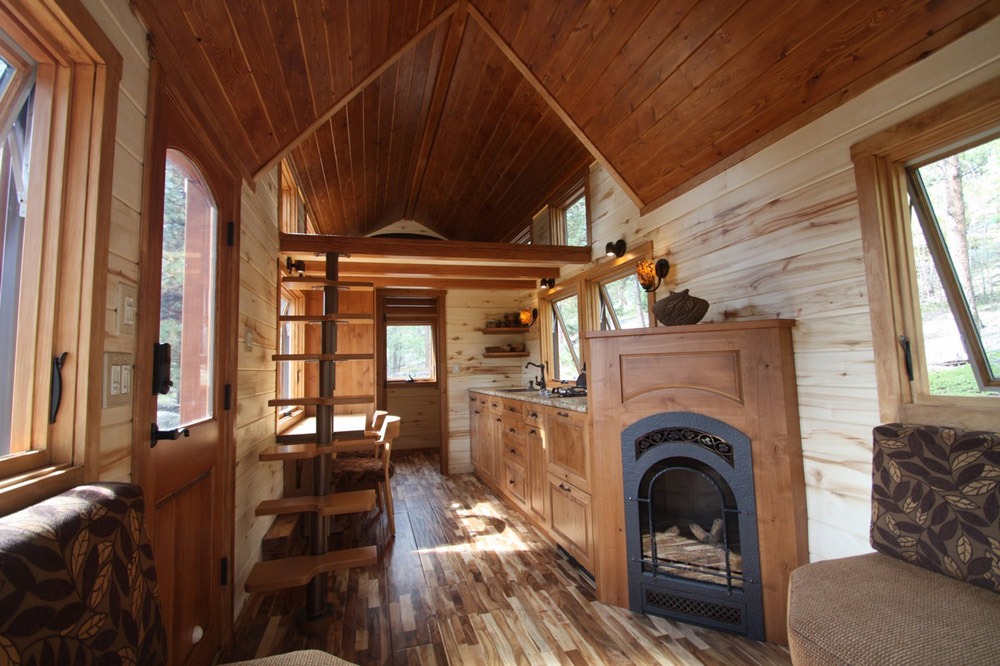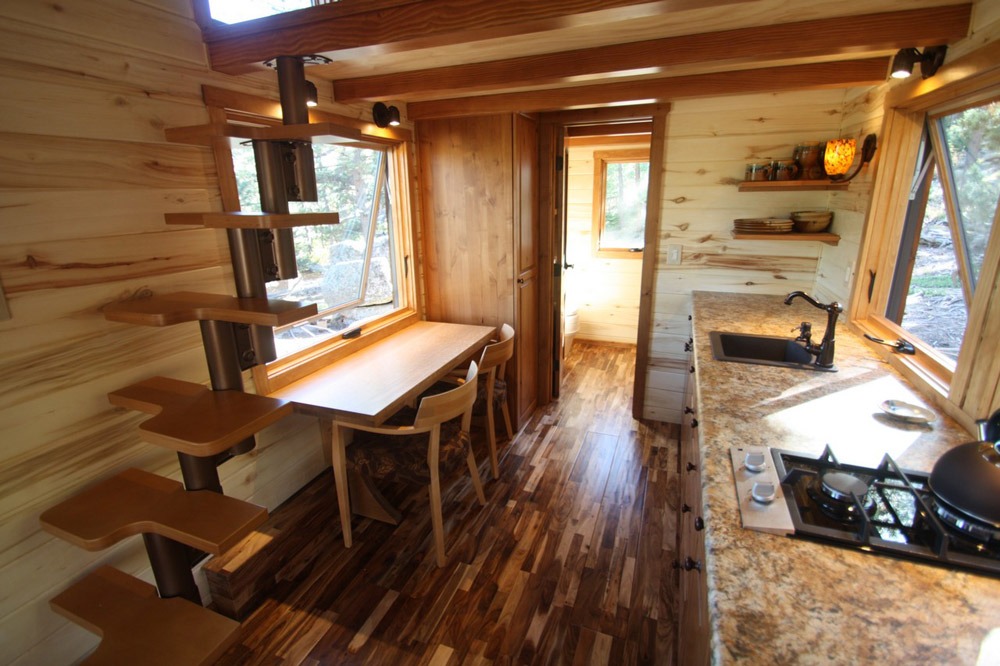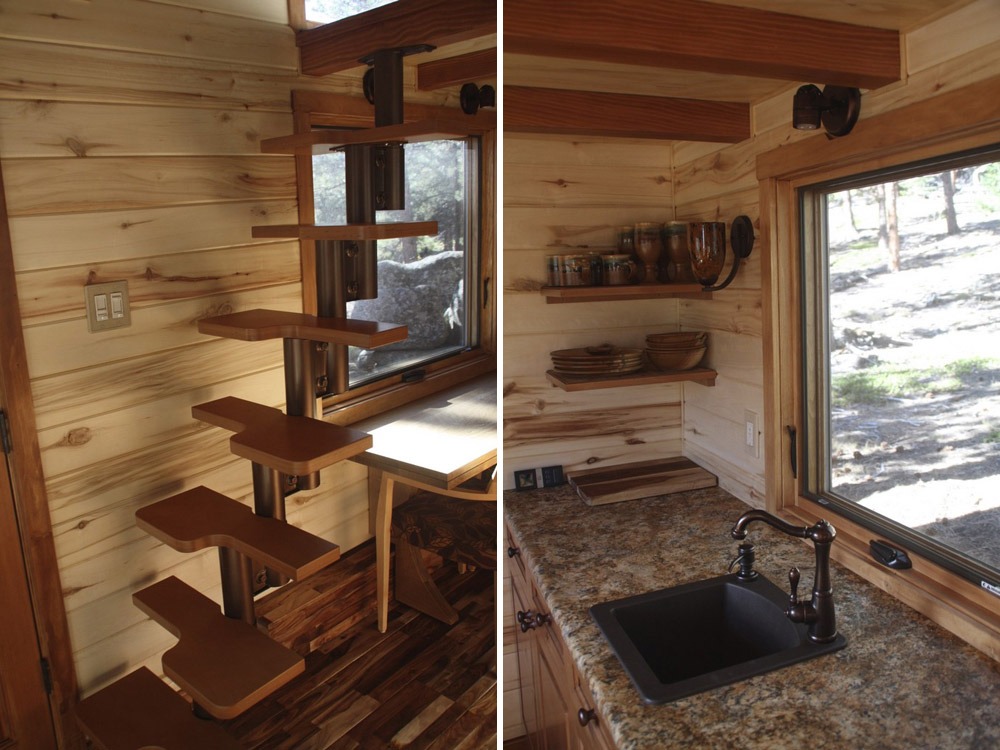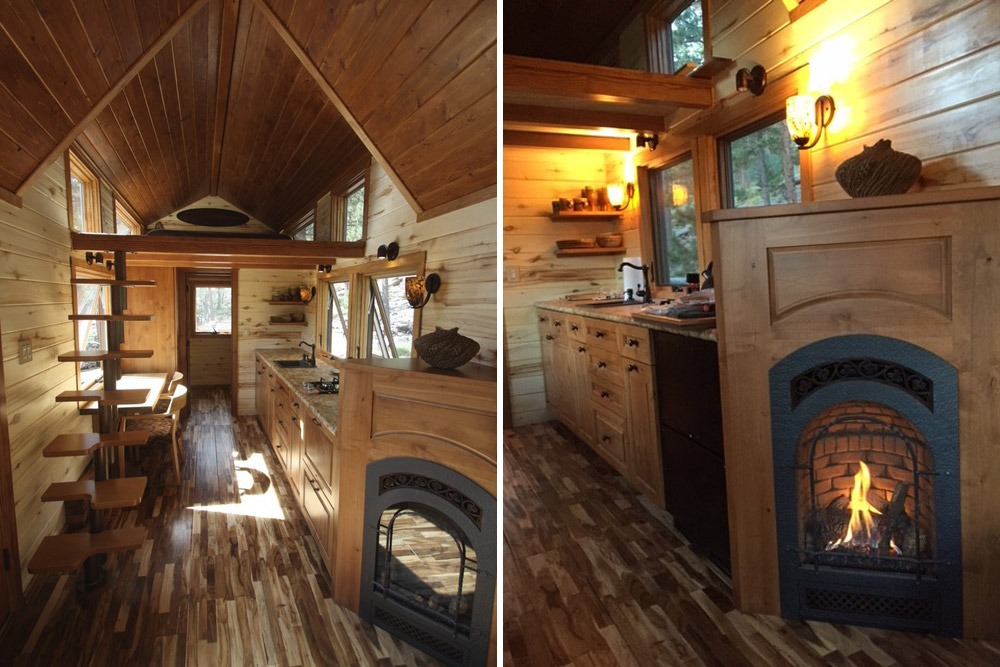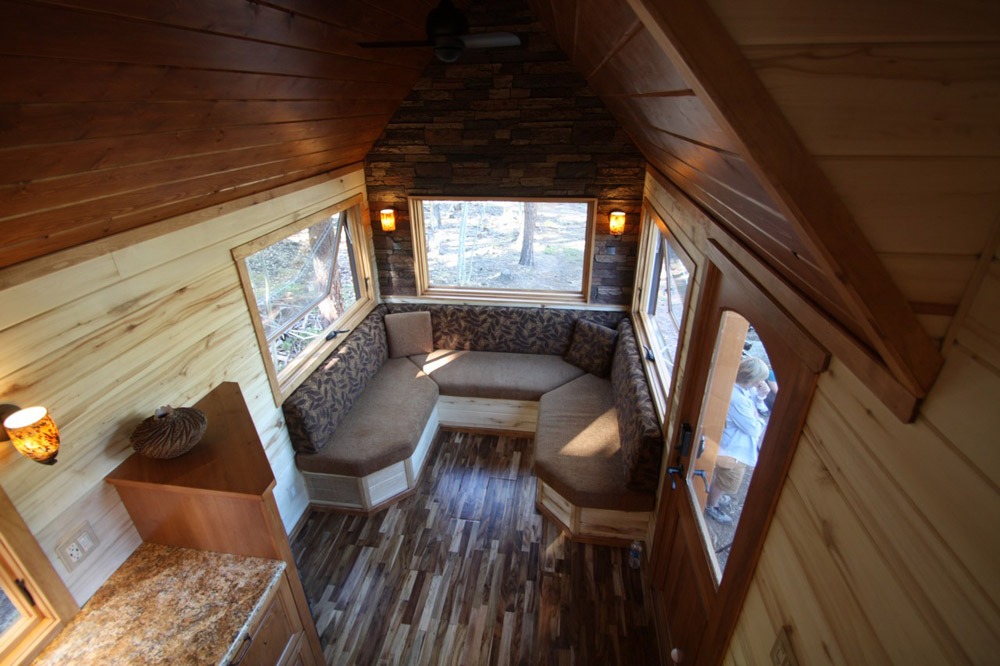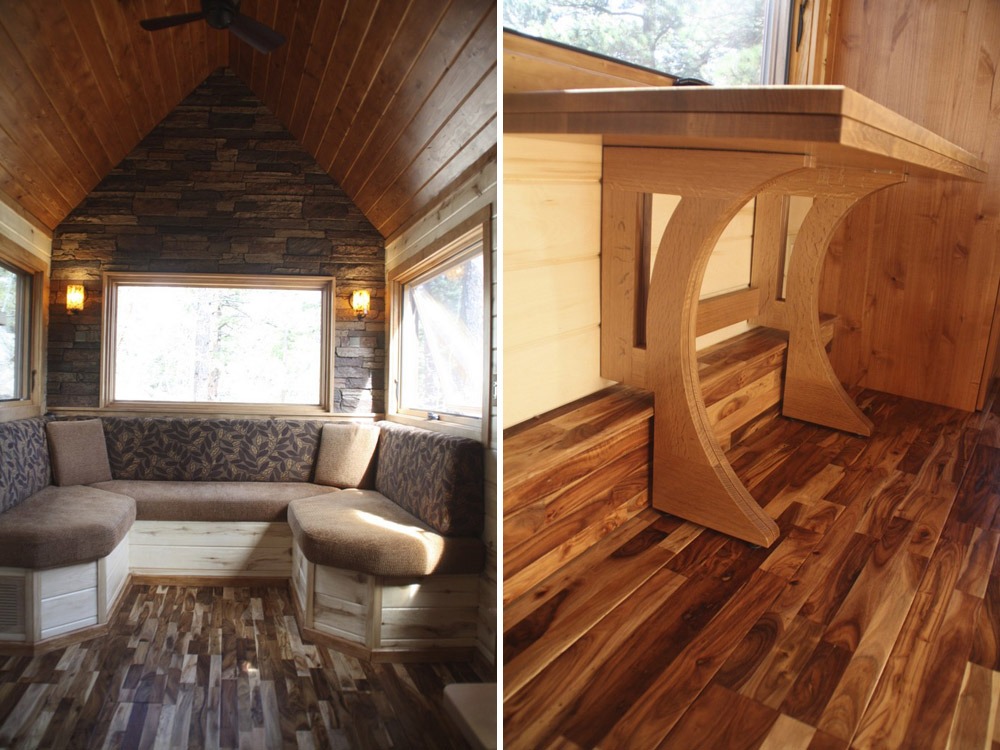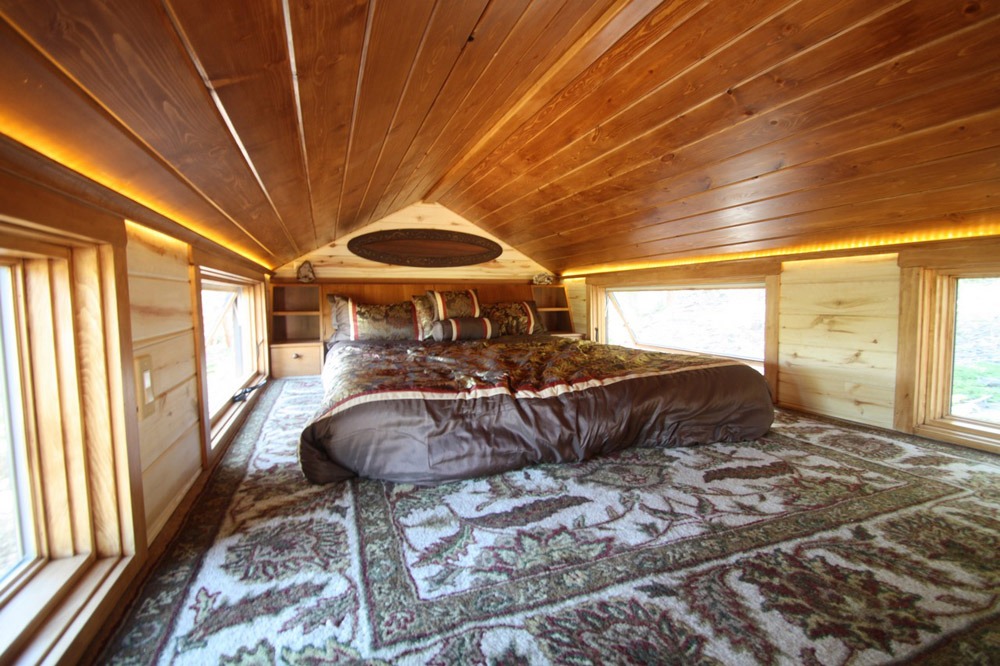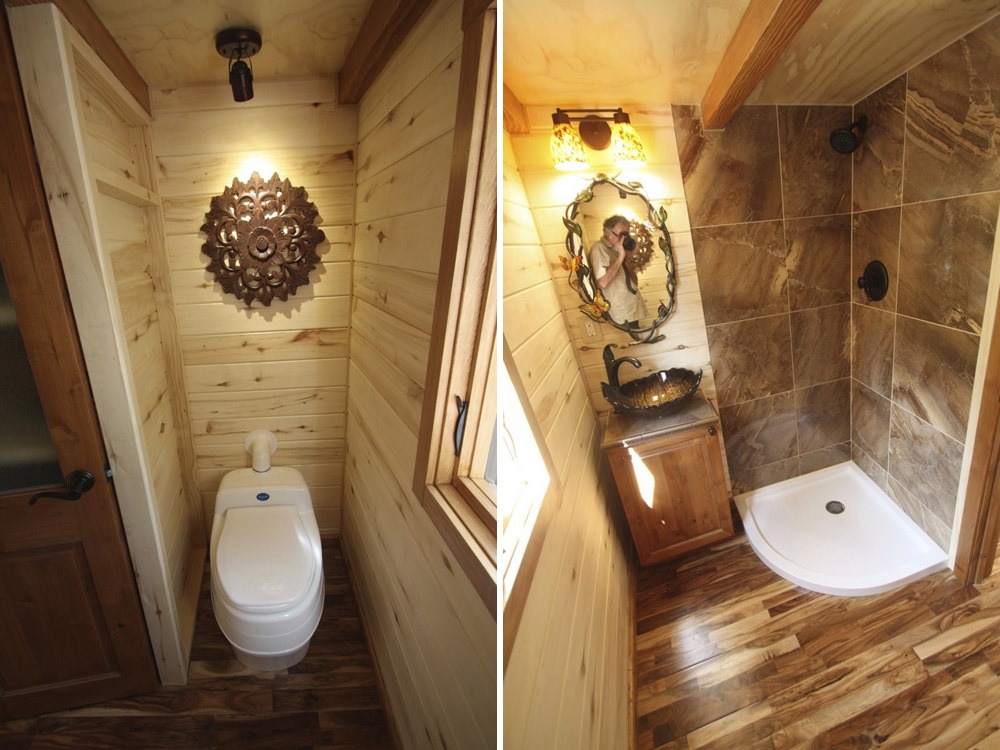 Images © Simblissity
Follow Tiny Living on Facebook, Pinterest, and Instagram to get our latest tiny house updates!
Subscribe To Tiny Living
Receive our weekly newsletters with all the latest tiny house updates!
Give it a try, you can unsubscribe anytime.