From French tiny house builder Optinid is another tiny home with their specialty full sunroof. The roof is thinner and lighter than the original Head in the Stars, which allowed Optinid to increase the interior height of the tiny home and add windows to the lofts.
The tiny house was named after its owner, Stephanie. The exterior of the home is clad in heat treated fir and black polycarbonate. This gives it a more modern design while reducing the weight.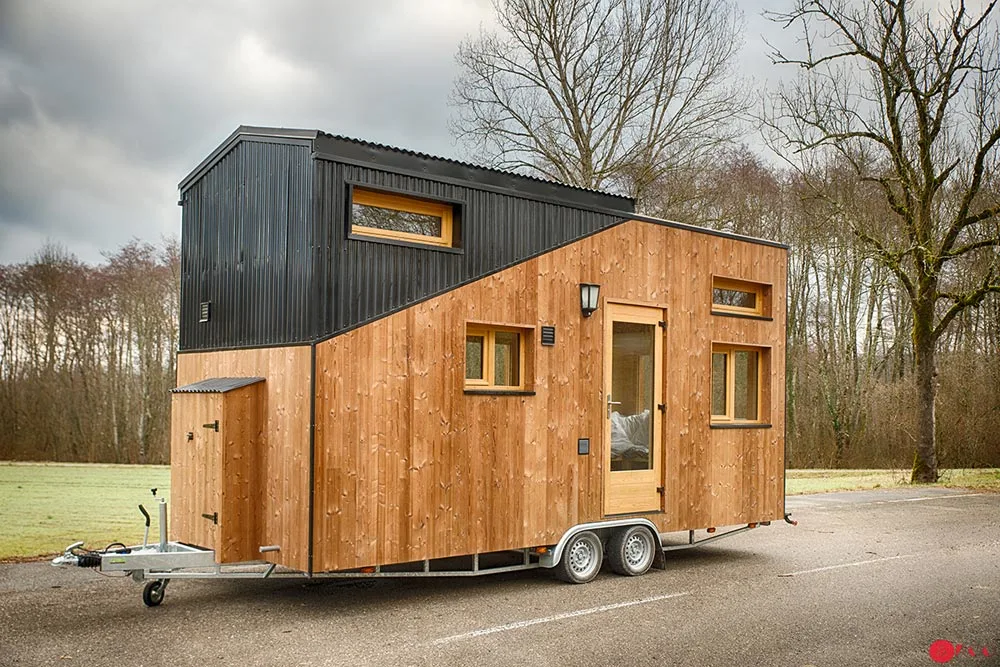 Stephanie will use solar panels on the ground, so the heating and hot water tank are both electric.
The bright, spacious interior provides accommodations for six. There is room for two people in the main loft with sunroof and storage stair access, another two people can fit in the second loft with ladder access, and two more can fit on the custom sofa bed in the living room. The sofa bed also has a large storage compartment below.
Stephanie will be working from home, so she has a nice office space set in front of a picture window. She also plays the piano, so the office desk flips up to reveal her piano. The desktop also extends to twice the surface space so she has room for her sewing machine and fabrics.
In the kitchen is an electric oven, two burner induction cooktop, stainless steel sink, and several storage options. There is also a wine "cellar" with fresh air circulation system.
The bathroom includes an 80x80cm shower with glass door, dry toilet, and a sliding door for privacy.
For more information about the Stephanie, please visit the Optinid website (French).
Also available from Optinid: Head in the Stars, Cecile.
Photo Credits: Argo.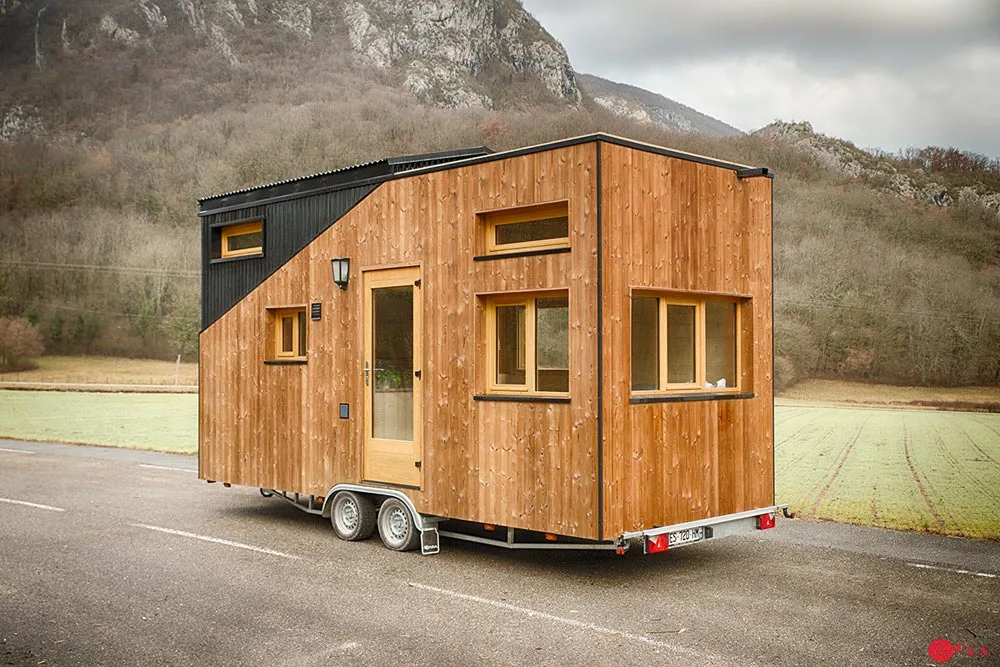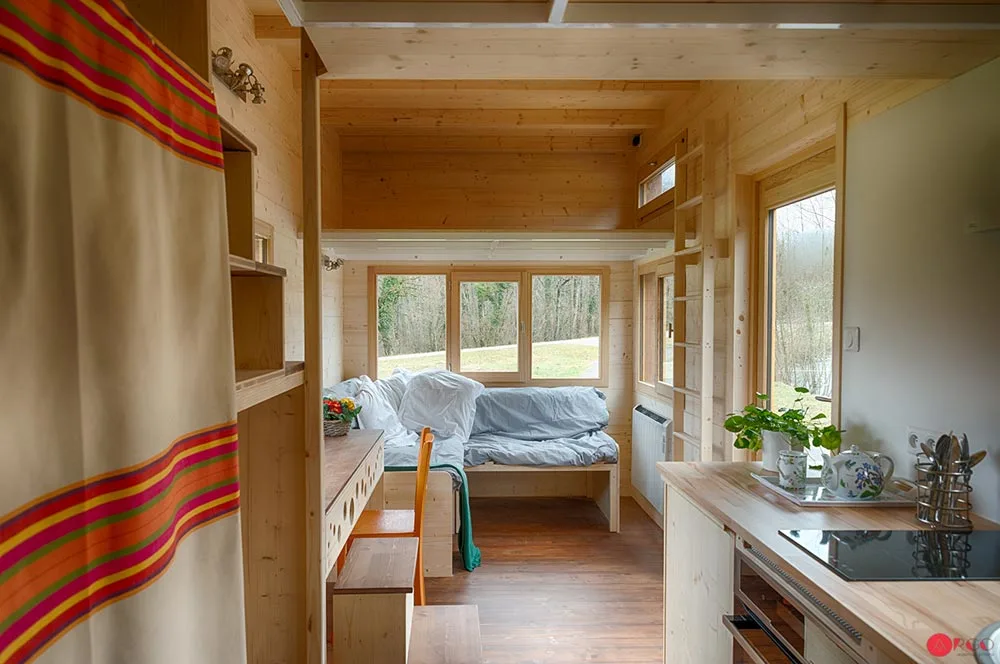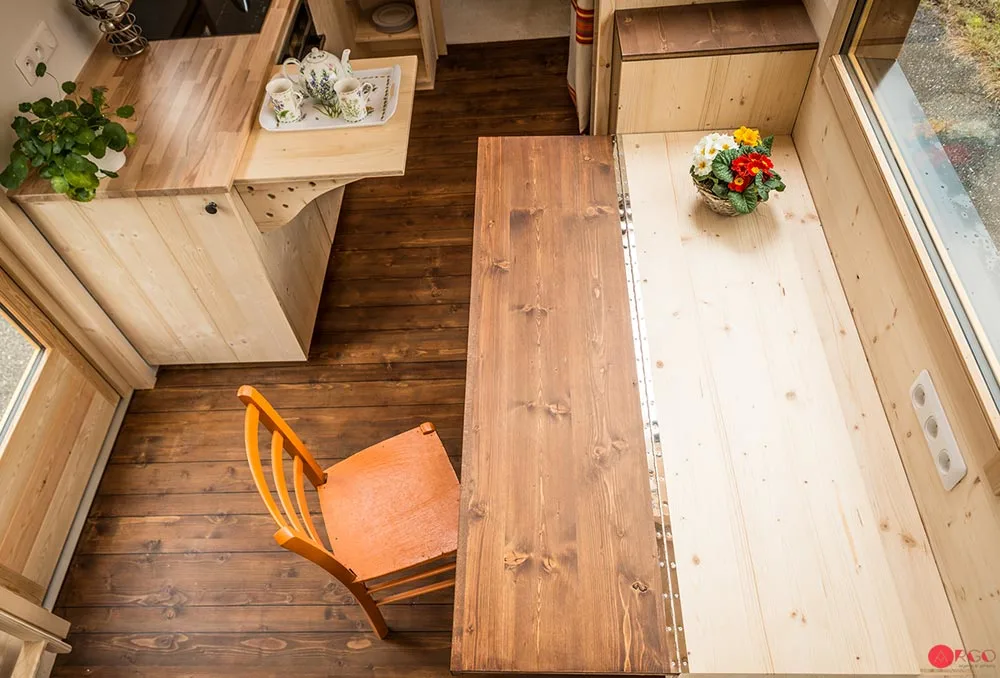 Images © Optinid