This beautiful blue tiny home is the 30-foot Sanibel by Humble Houses. The 380-square-foot home includes two lofts, a dishwasher, and a side-by-side front-loading washer and dryer.
The exterior is clad in blue siding with white trim and a yellow full light front door. A single slope metal roof provides room for clerestory windows across the front of the home. There is also an exterior storage cabinet with double doors.
The light walls and ceiling are contrasted with wood accents and trim. In the living room is a large in-floor storage compartment.
The kitchen features a stainless steel farmhouse sink, full size refrigerator with bottom freezer, dishwasher drawer, gas cooktop, microwave hood, and convection oven. A subway tile backsplash goes up to the top of the upper cabinets.
Across from the kitchen is a fold down table set in front of a window.
The master bedroom loft has storage stair access with a landing area for standing room. A closet is located on the landing platform. At the other end of the house is a second bedroom loft with ladder access.
In the bathroom you'll find the side-by-side washer and dryer, a corner shower with glass door, sink, and composting toilet.
For more information about the Sanibel, please contact the builder, Humble Houses.
Also available from Humble Houses: Dreamwood, Sugarloaf.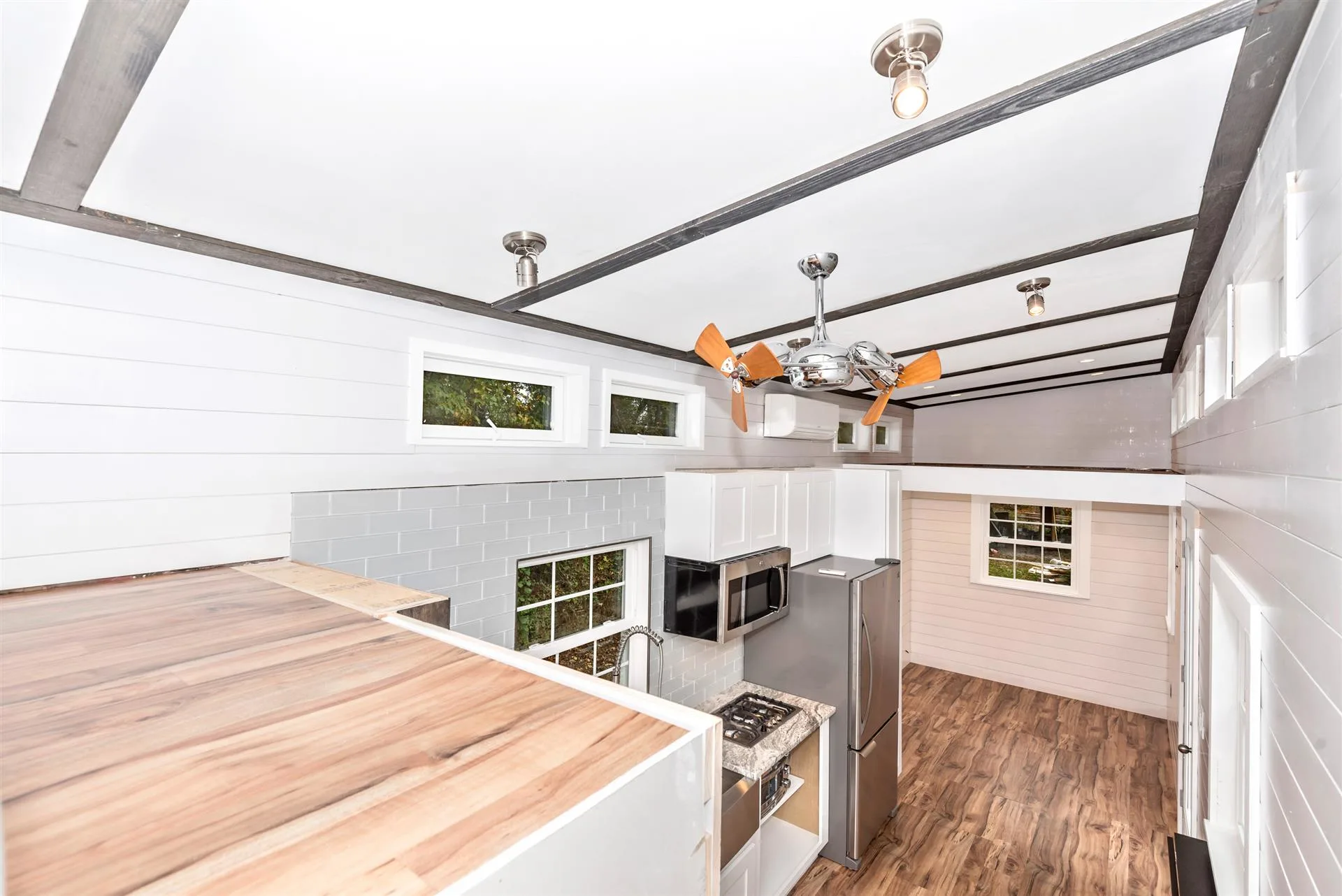 Images © Humble Houses