The Palmetto was built and donated by Driftwood Homes to the South Carolina flood victims in 2014.  A master loft and storage loft are both accessed by a ladder.  A wood countertop, four burner range, and 3/4 size refrigerator complete the kitchen.  Be sure to scroll down and view the video tour below the pictures!
Also available from Driftwood Homes: Sweetgrass, Indigo.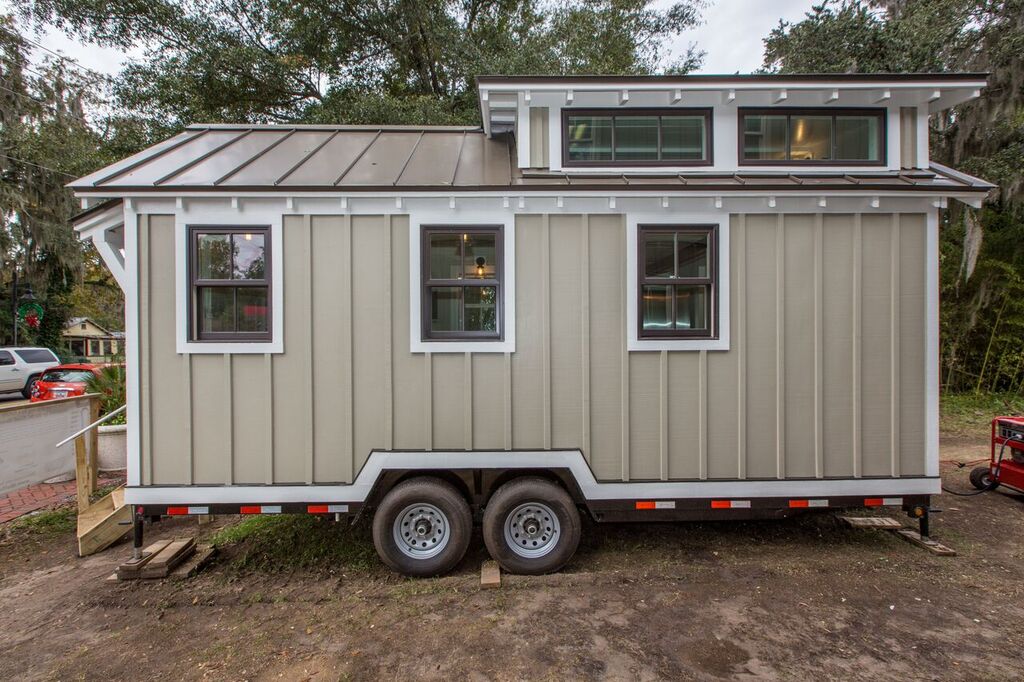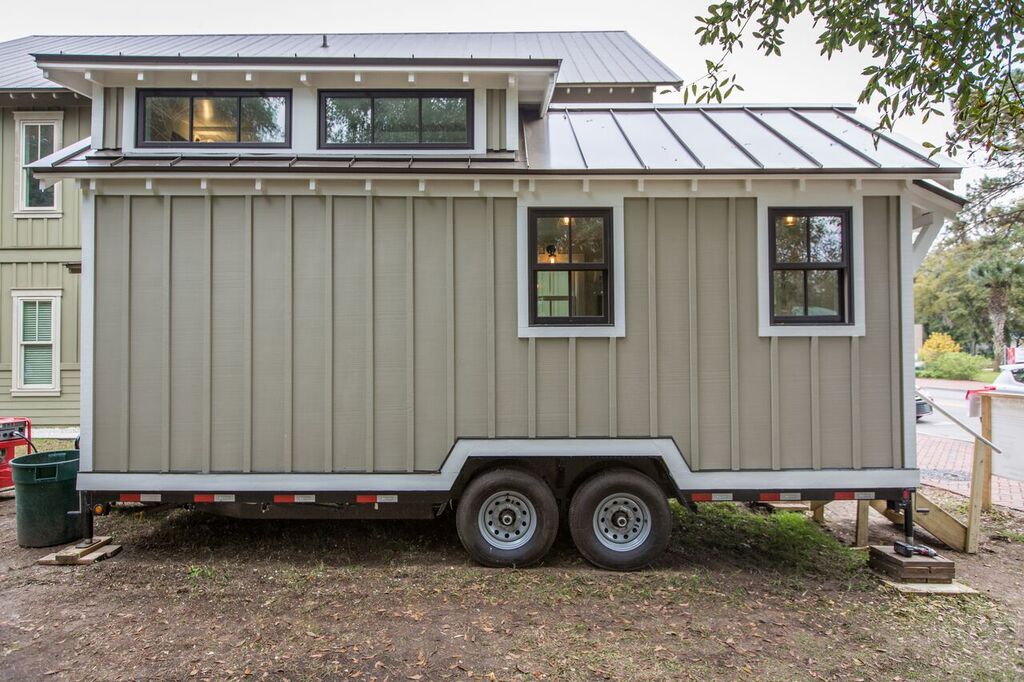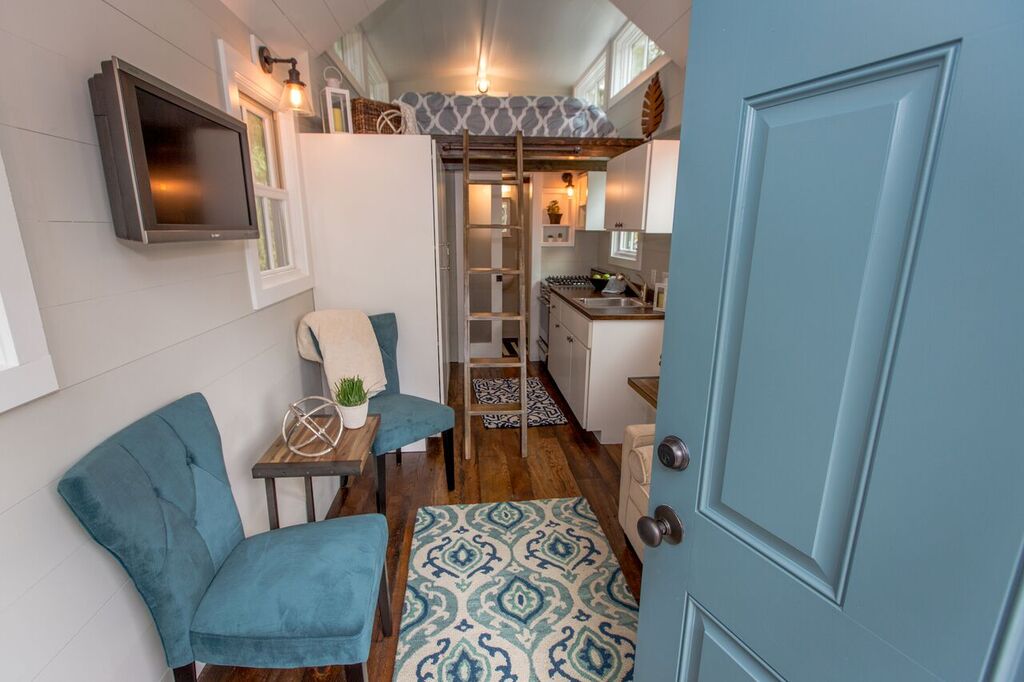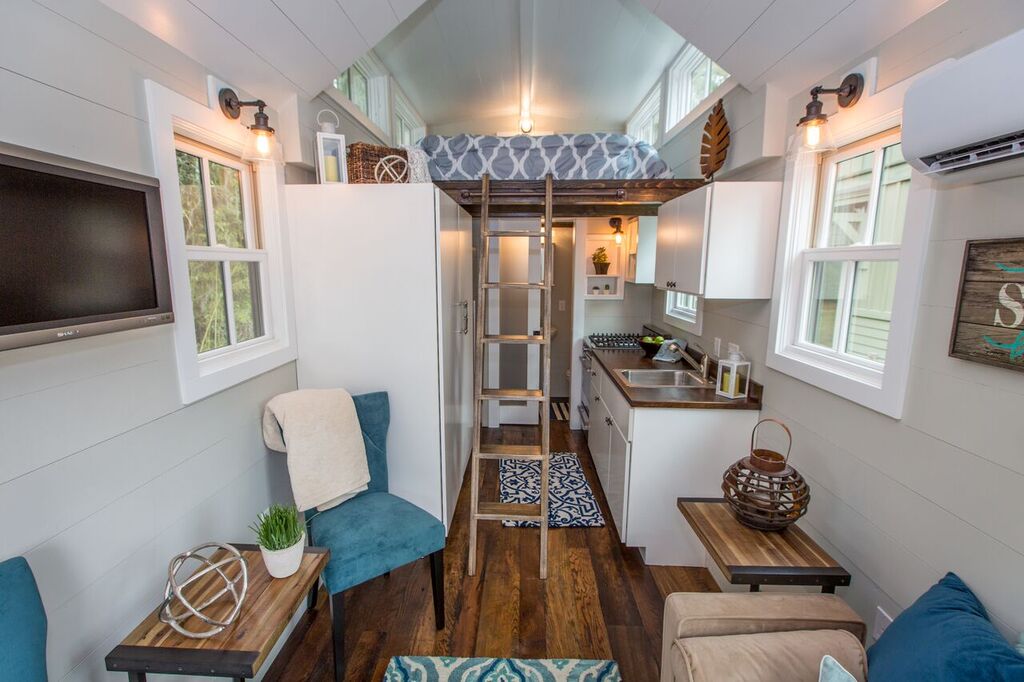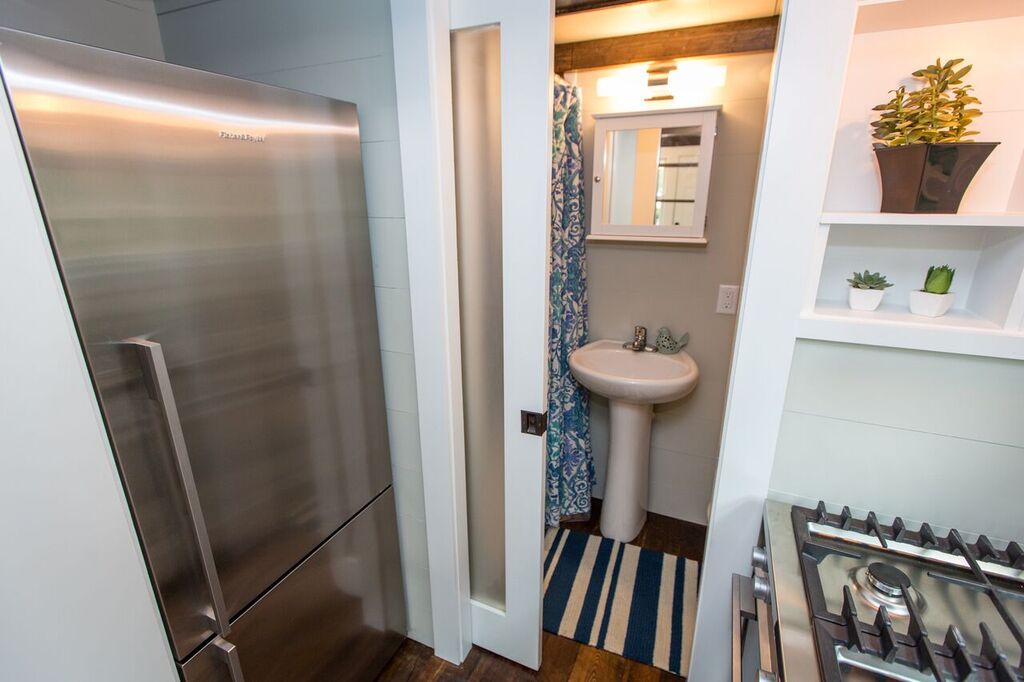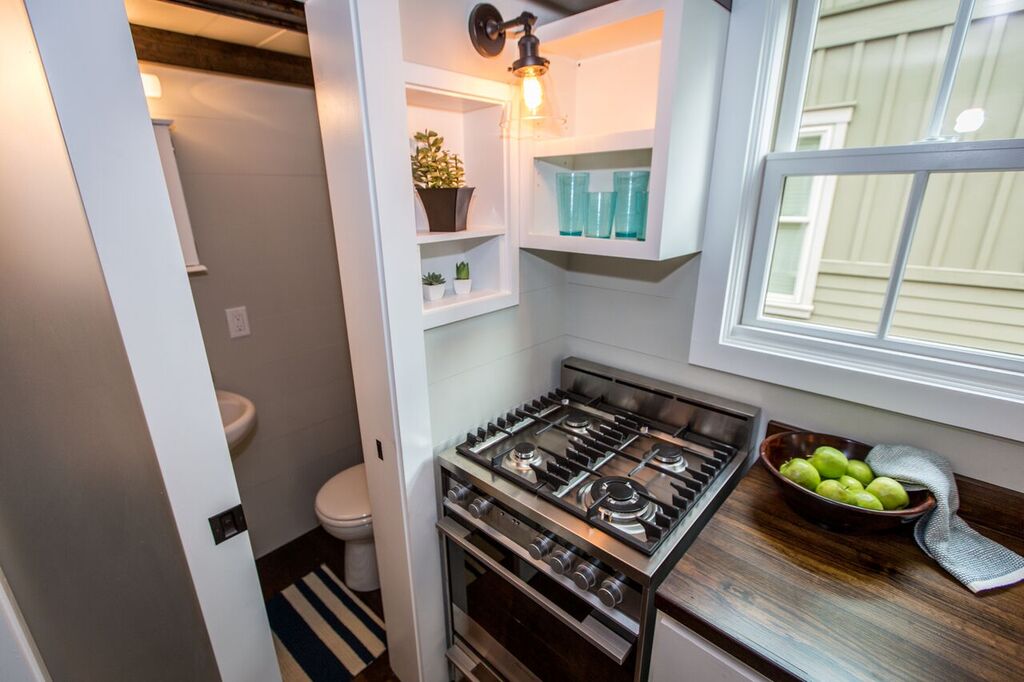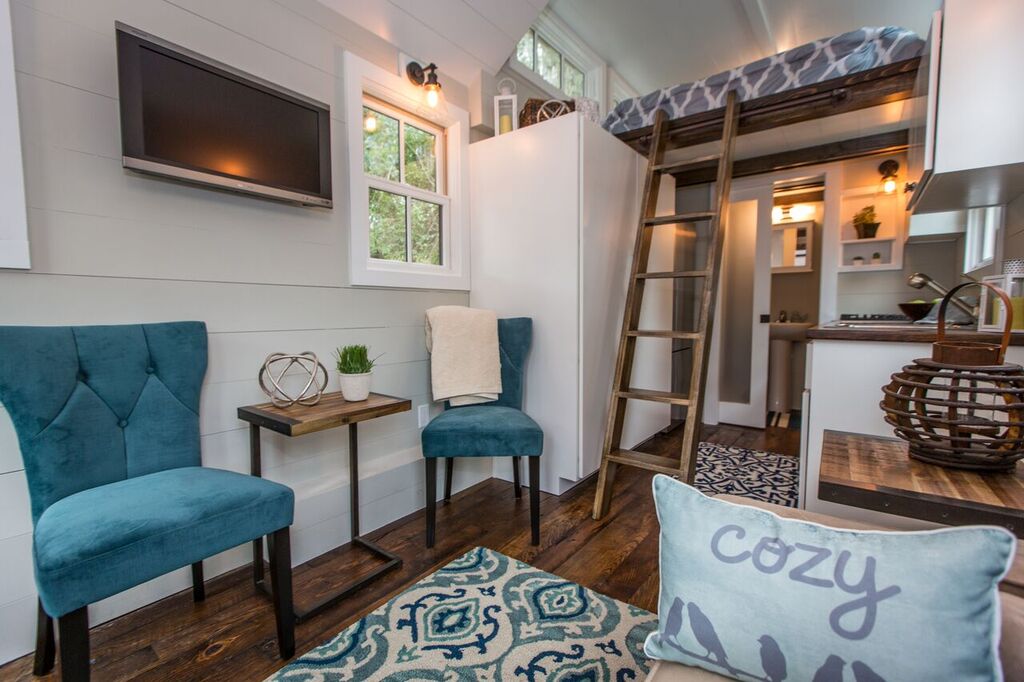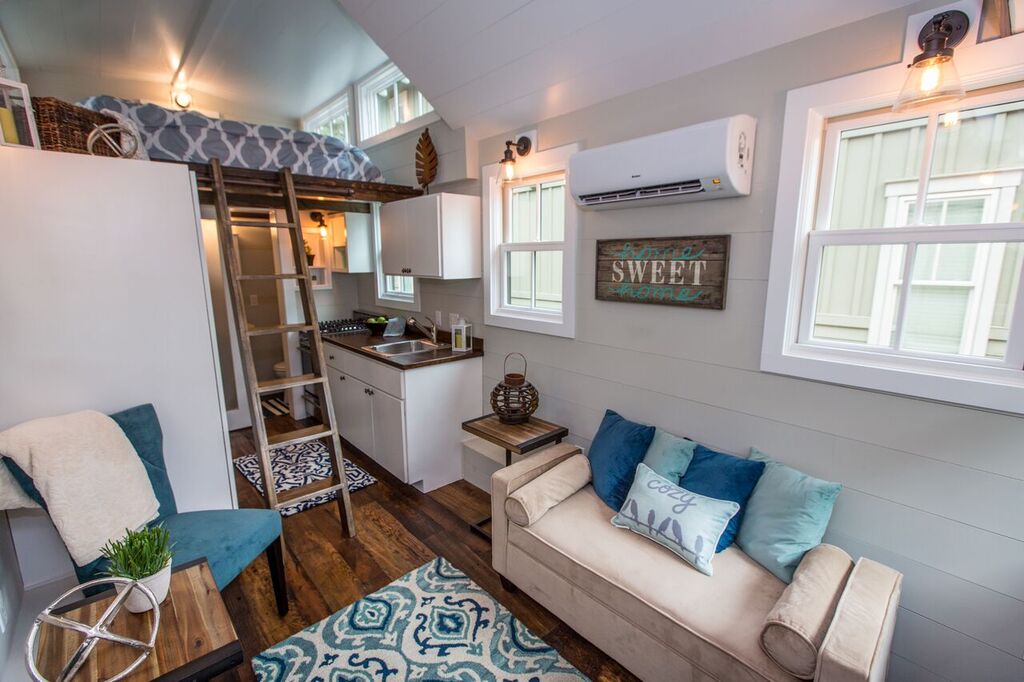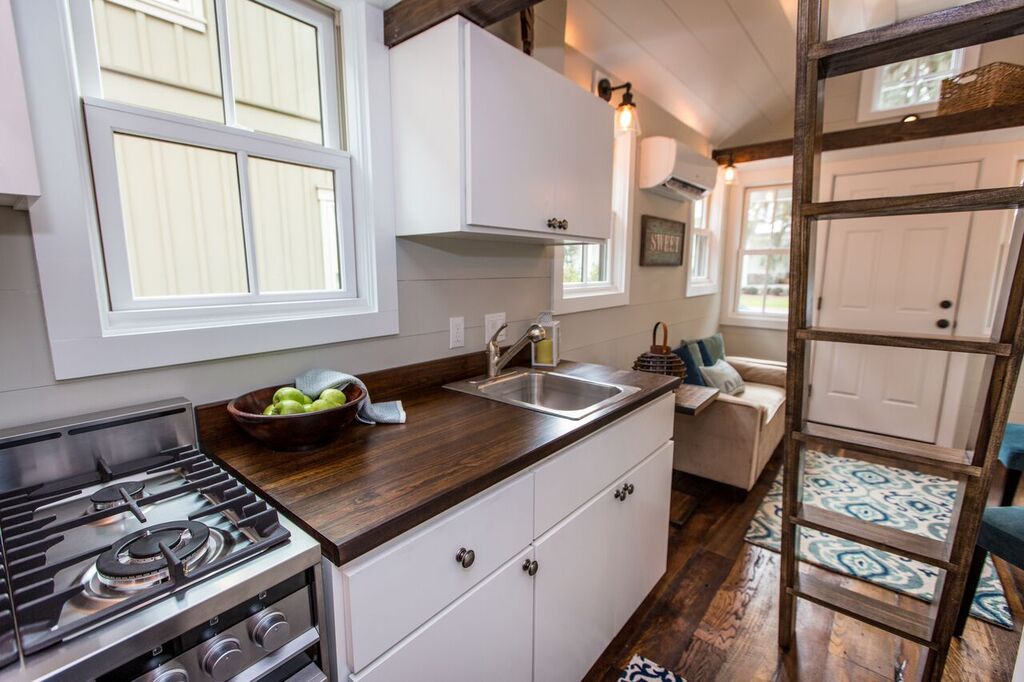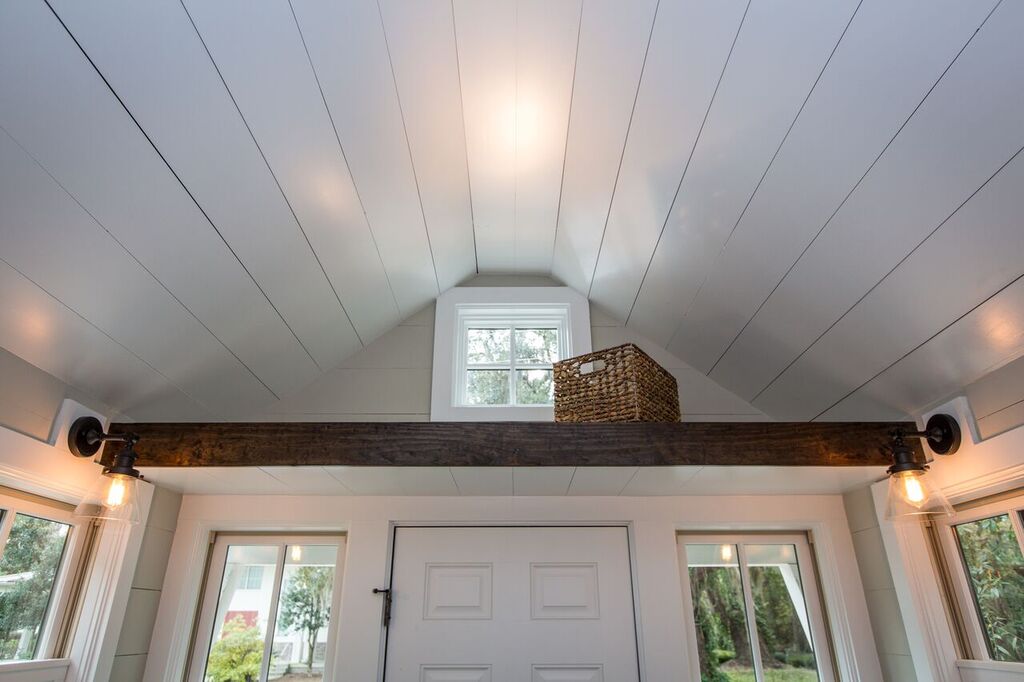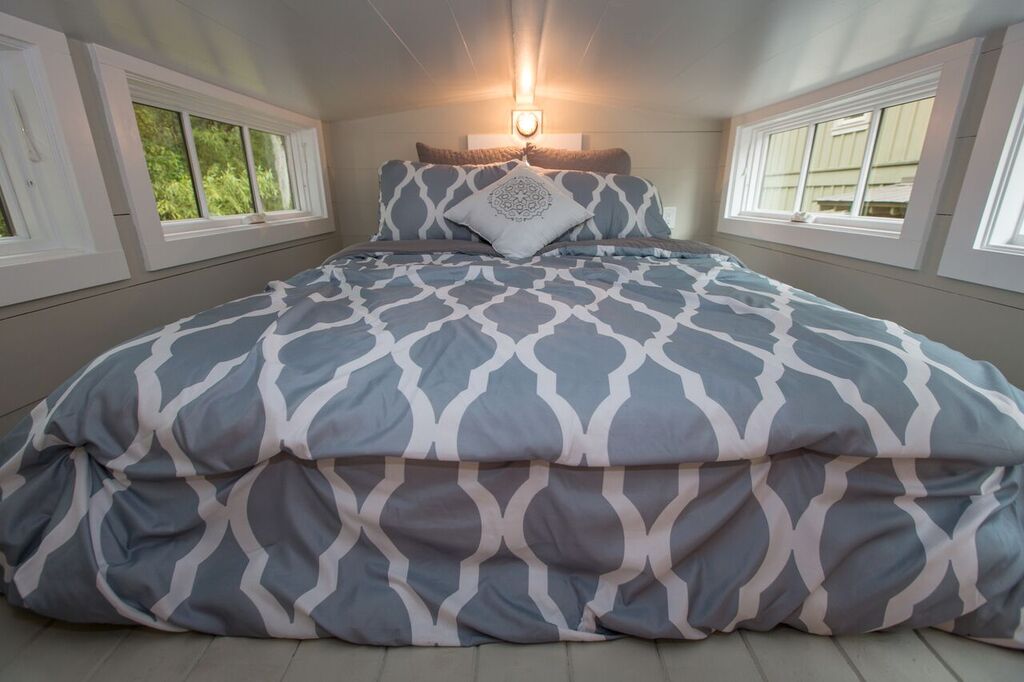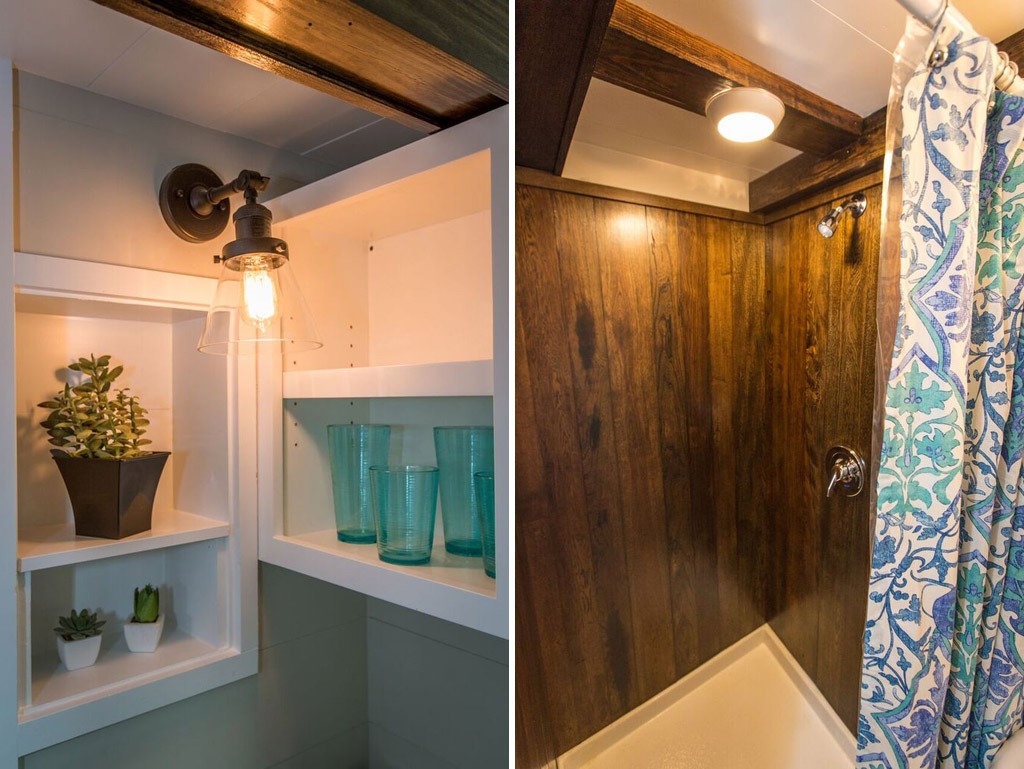 Images © Driftwood Homes USA
Follow Tiny Living on Facebook, Pinterest, and Instagram to get our latest tiny house updates!
​Subscribe ​To Tiny Living
Receive our weekly newsletters with all the latest tiny house updates!
Give it a try, you can unsubscribe anytime.