From New Frontier Design is the Luna, a 25-foot tiny home featuring floor-to-ceiling windows. The tiny home is 256-square-feet including the loft.
The exterior is clad in matte black ribbed standing seam corrugated steel that matches the roof. The glass end wall has a one-foot cantilever.
Inside the Luna is unfinished birch plywood siding and dark grey LVL flooring. An LED valence lighting package creates a warm ambiance at night.
The living room has plenty of space for a sofa, coffee table, and a dining set.
The kitchen is equipped with an 18-inch drop-in sink, 10.7 cubic foot refrigerator, custom cabinetry, butcher block countertops, a two burner electric cooktop, and a convection toaster over/microwave combo.
Storage spaces include a full closet in the loft stairwell and cubbies throughout the home.
The bedroom loft has space for a king size bed.
The bathroom is accessed through a barn door and includes a 30″x30″ free standing shower, vanity with wall mount sink, and standard flush toilet.
For more information about the Luna, please contact New Frontier Design.
Also available from New Frontier Design: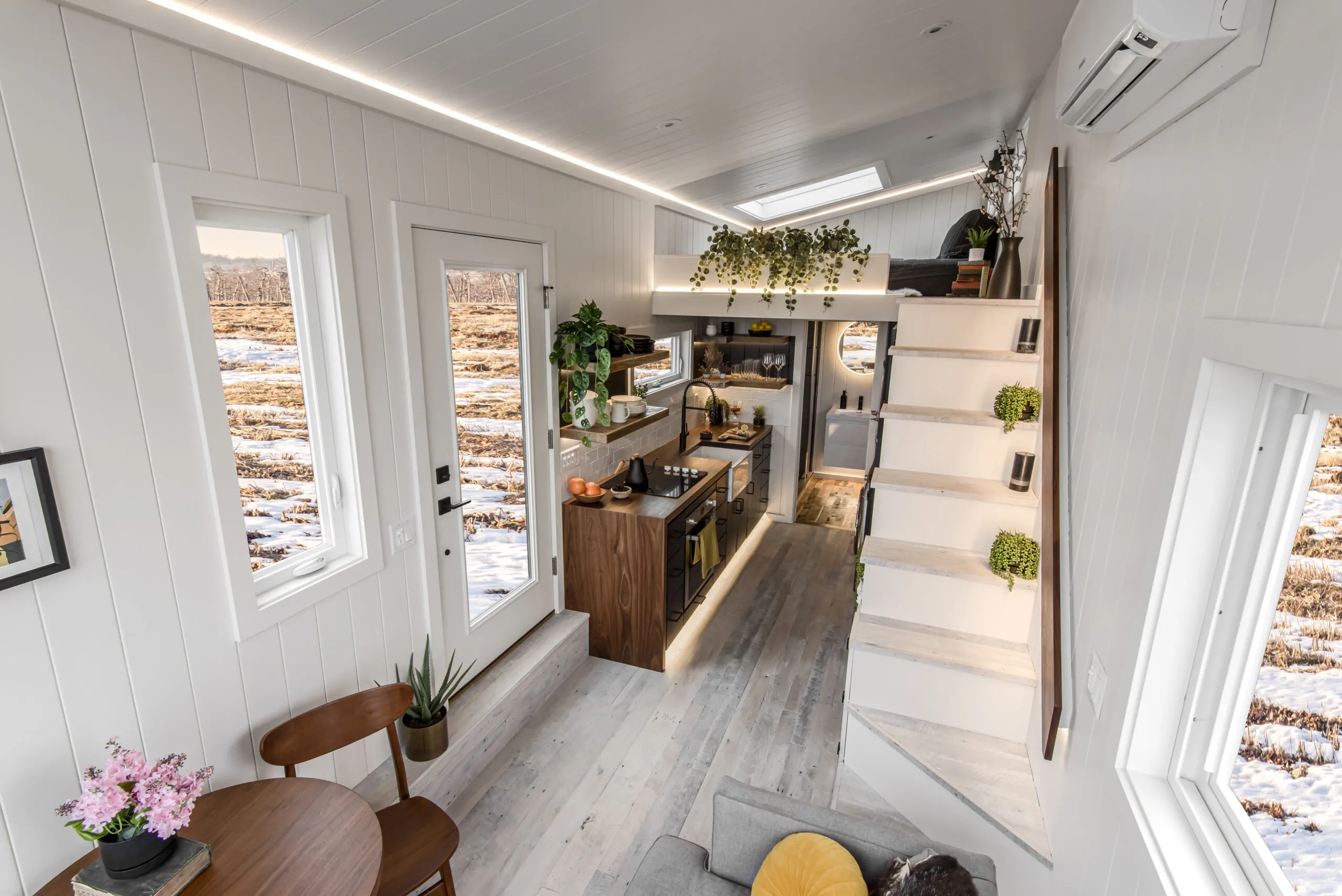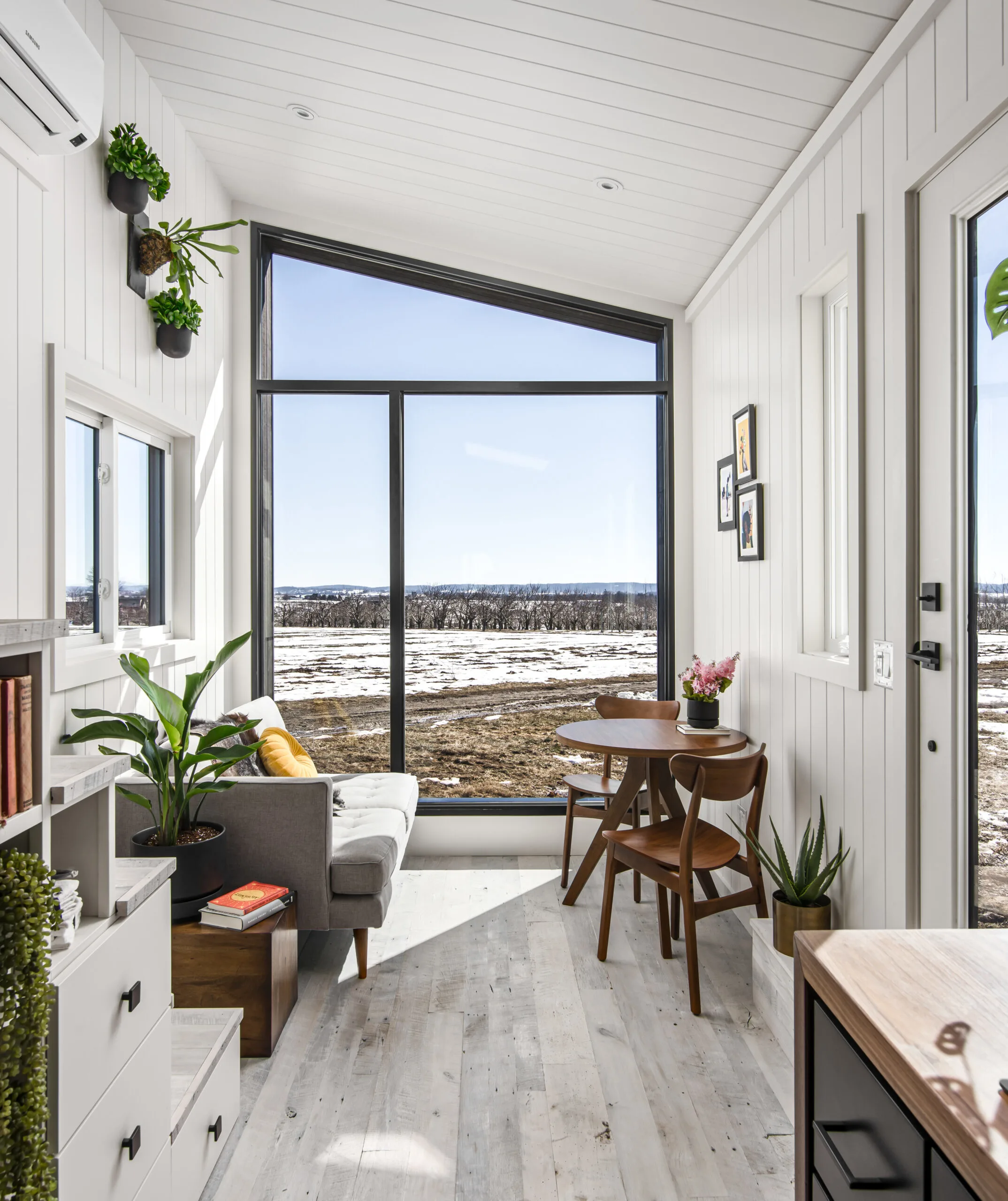 Images © New Frontier Design