From B&B Micro Manufacturing is the Kinderhook, a park model tiny home with an eat-in kitchen and a lofted bedroom with storage stair access.
The Kinderhook is 10-feet wide and 30-feet long, providing 300-square-feet of living space on the main floor, plus the bedroom loft. The home is RVIA-certified.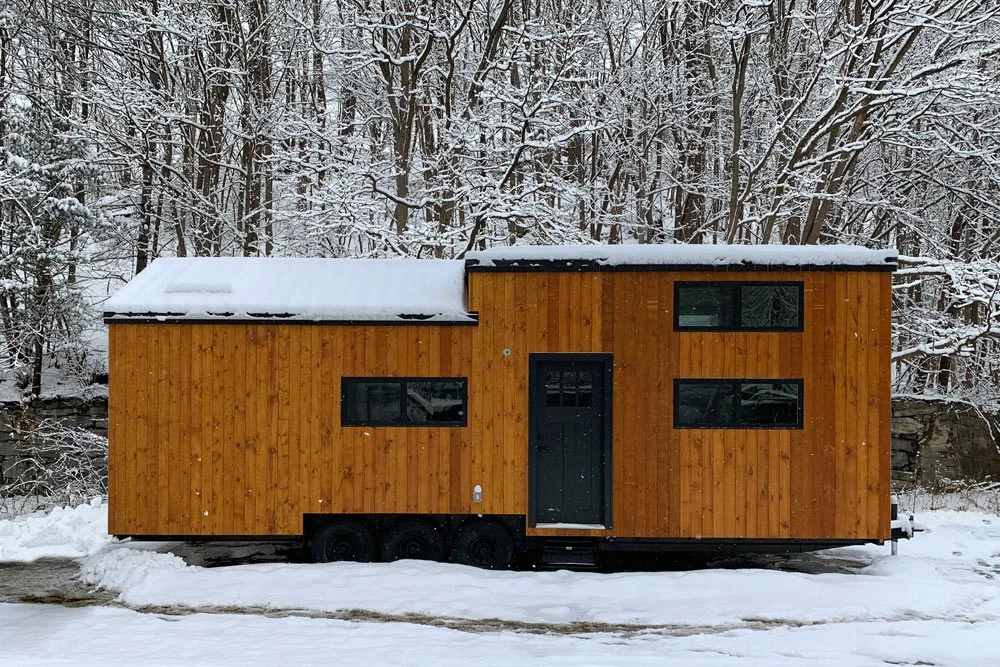 The exterior of the home is clad in vertical wood siding with a clear coat, giving it a rustic finish.
Inside the Kinderhook are white walls with wainscoting, and a natural wood ceiling. The home includes a skylight and ceiling fan.
The Kinderhook's kitchen features light colored cabinets and countertop, built-in refrigerator drawers, a stove/oven, and microwave.
The living room is tucked under the sleeping loft. The loft is accessed by storage stairs and has storage cubbies.
In the bathroom is a tile shower, stackable washer and dryer, vanity, and toilet.
For more information about the Kinderhook, please contact B&B through their website.
Also available from B&B Micro Manufacturing: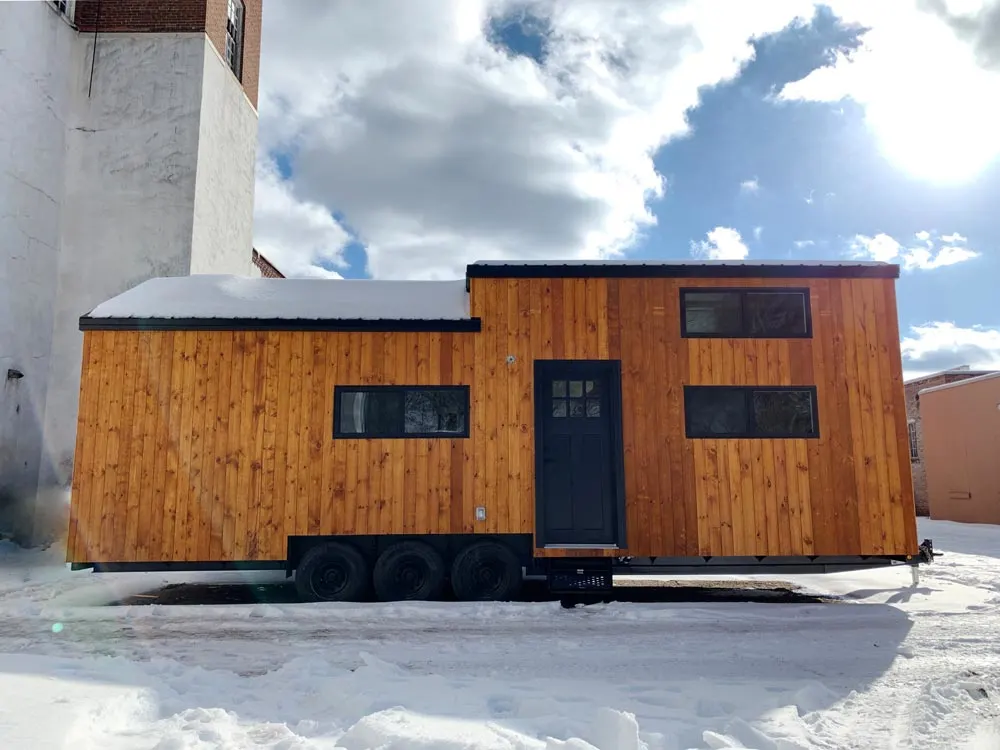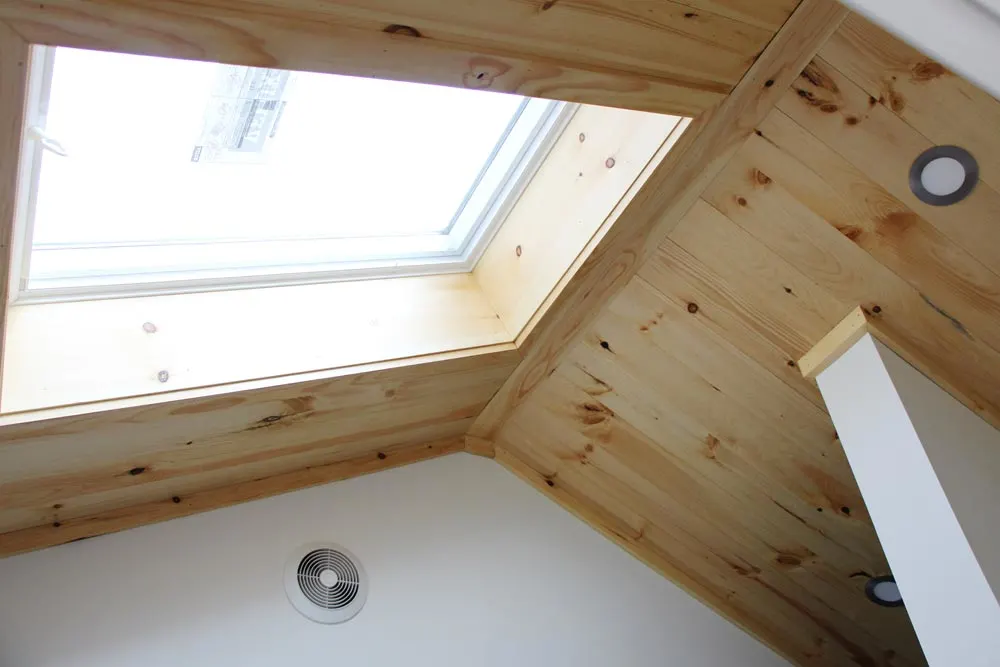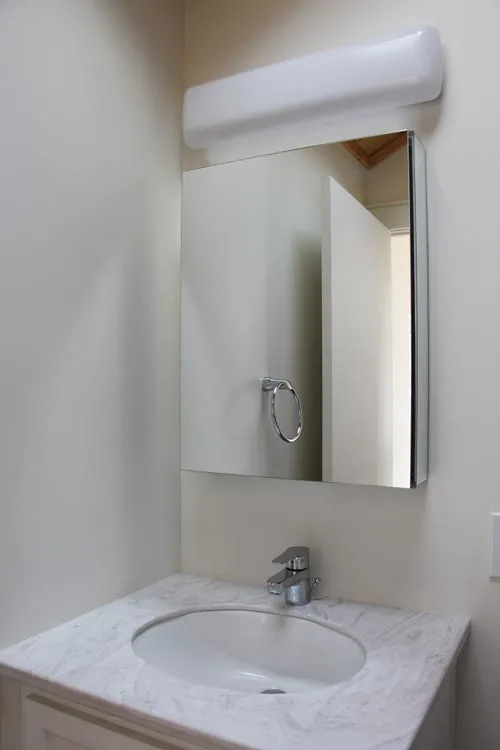 Images © B&B Micro Manufacturing