From Tiny Idahomes is the Family-Friendly Carpathian, a three bedroom custom gooseneck tiny home with two slide-outs and sleeping space for seven.
The 35-foot Carpathian has a retractable porch that slides under the double french doors and a retractable step for the rear door that leads into the kitchen. An 18 ft. electric awning stretches across the front of the home.
There is a 100-gallon fresh water tank, 38-gallon black tank, and two 38-gallon gray tanks. There is also a large amount of exterior storage space with hookups for propane and batteries.
As you first enter the 350-square-foot home you'll be in the living room with fireplace, wood accent wall, and a 13-foot slide-out that spans between the living room and kitchen.
The kitchen features a full height pantry, residential refrigerator, four burner freestanding gas range, farmhouse sink, dishwasher, and toe-kick slide-outs for the owners' three dogs. There is also an automatic doggie door next to the french doors.
The master bedroom is located over the gooseneck and includes a large closet and storage space under the bed.
Next to the bedroom is a bathroom with cast iron bathtub, rain shower head, composting toilet, pedestal sink, and laundry area. The laundry area has a washer/dryer combo, pull-out ironing board, and storage area.
At the rear of the home is a main floor bedroom with bunkbeds for two kids and another bed against the opposite wall. Above the bedroom is a bedroom loft with stair access, a queen size bed, and door for privacy.
This tiny house with all the upgrades came to $88,000. For more information, please contact Tiny Idahomes.
Also available from Tiny Idahomes: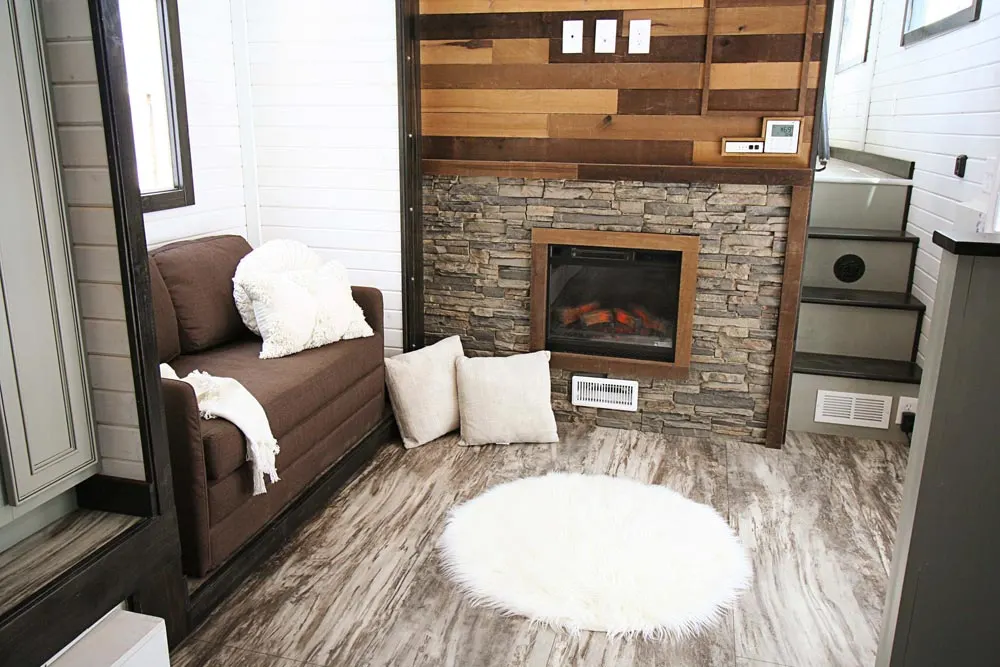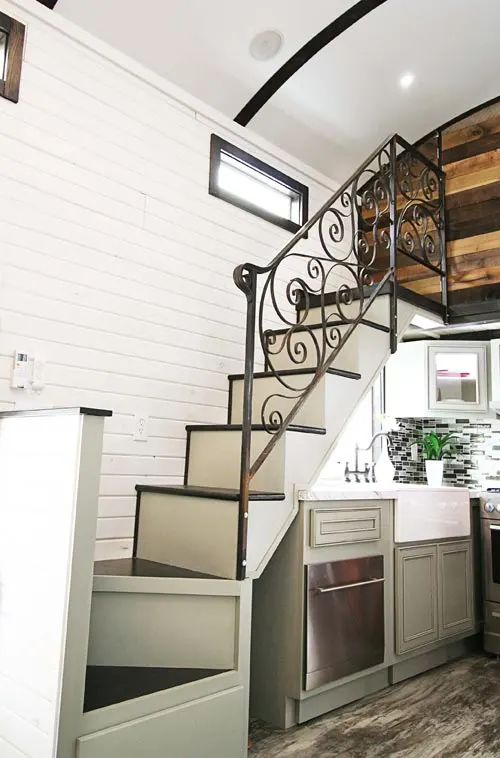 Images © Tiny Idahomes