Featuring a main floor bedroom and two closets, the Casuarina 9.0 by Aussie Tiny Houses offers a functional space for those not wanting a loft.
The Casuarina was built on a 9-meter trailer and has a Colorbond steel roof, matching siding, and a full cedar feature wall. A sliding glass door leads into the home.
Inside the home is a cathedral ceiling, white walls, and waterproof engineered vinyl flooring.
The main level bedroom is large enough for a queen size bed with nightstands. It has three windows and a skylight.
Double built-in wardrobes provide a large amount of space for clothes storage.
In the kitchen is a full-height pull-out pantry, stainless steel two burner gas cooktop, stainless steel electric oven, a built-in range hood, and a full-size refrigerator.
Next to the refrigerator is a bar top for two set in front of a large window.
The bathroom is centrally located, creating an en-suite for the bedroom and also providing access from the main living area. In the bathroom is a shower, vanity, toilet, washing machine, and several storage options.
Above the bathroom is a storage loft.
For more information about the Casuarina 9.0, please contact Aussie Tiny Houses.
Also available from Aussie Tiny Houses: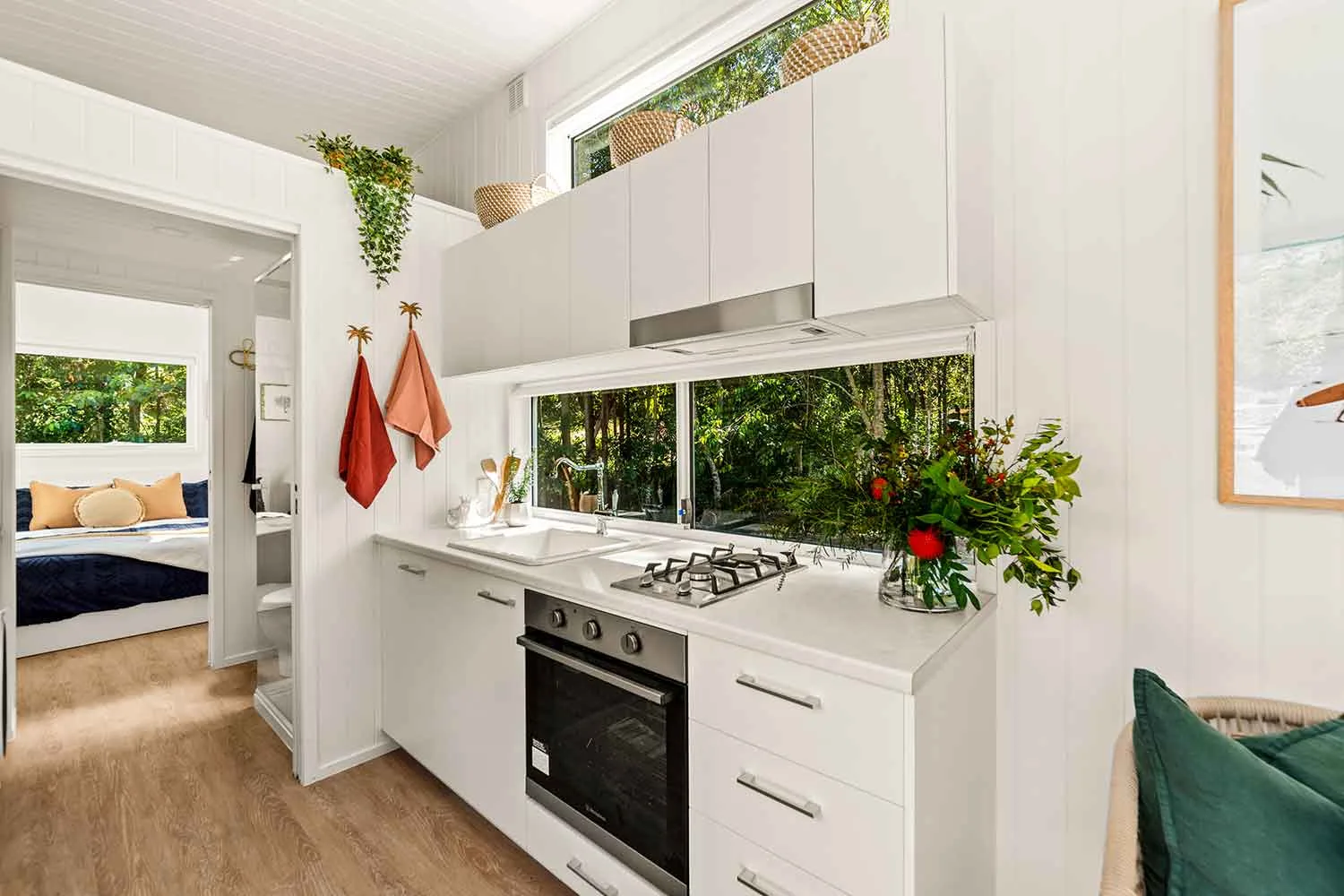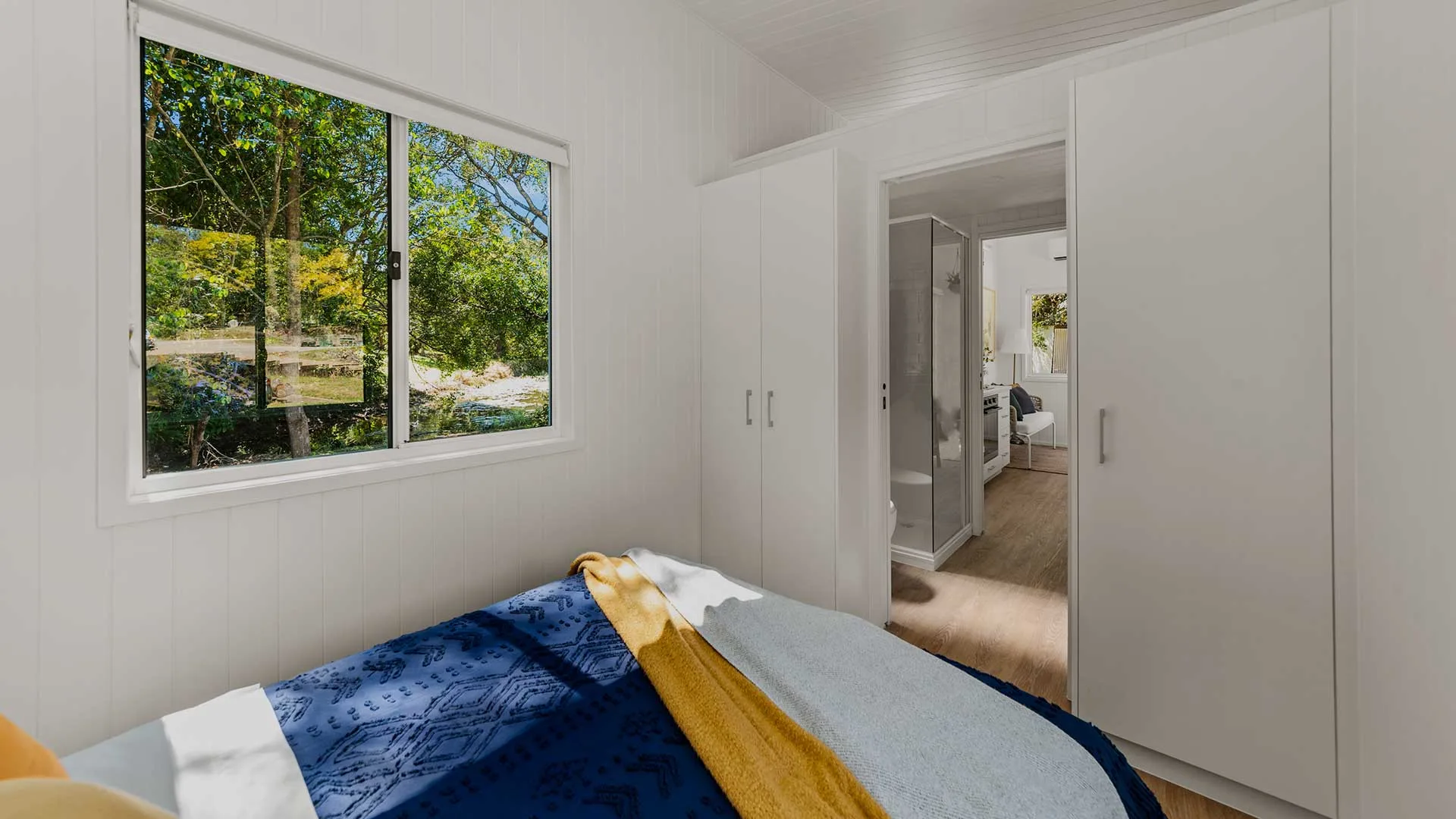 Images © Aussie Tiny Houses