From Indiana-based Burrow Tiny Homes is this 20′ tiny house, the Wanigan. The 250-square-foot house features two sleeping lofts, a large sofa with storage, and a fold-down dining table that can seat up to five.
The exterior uses LP SmartSiding and a ribbed metal roof for for easy maintenance. A tankless propane water heater, fresh water storage tank, and mini-split HVAC system are also included.
In the galley kitchen are blue-grey cabinets, butcher block counters, a four-burner gas stove, and an apartment size refrigerator. A large pantry provides extra storage space. The bathroom includes a shower, composting toilet, and vanity.
The Wanigan was listed for $44,000.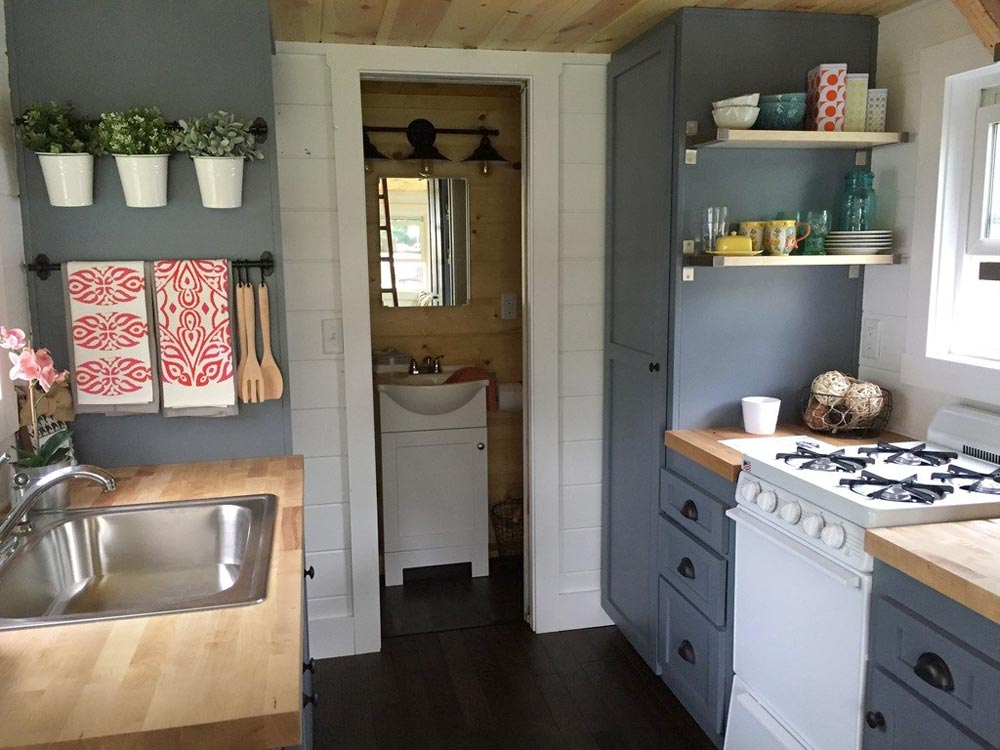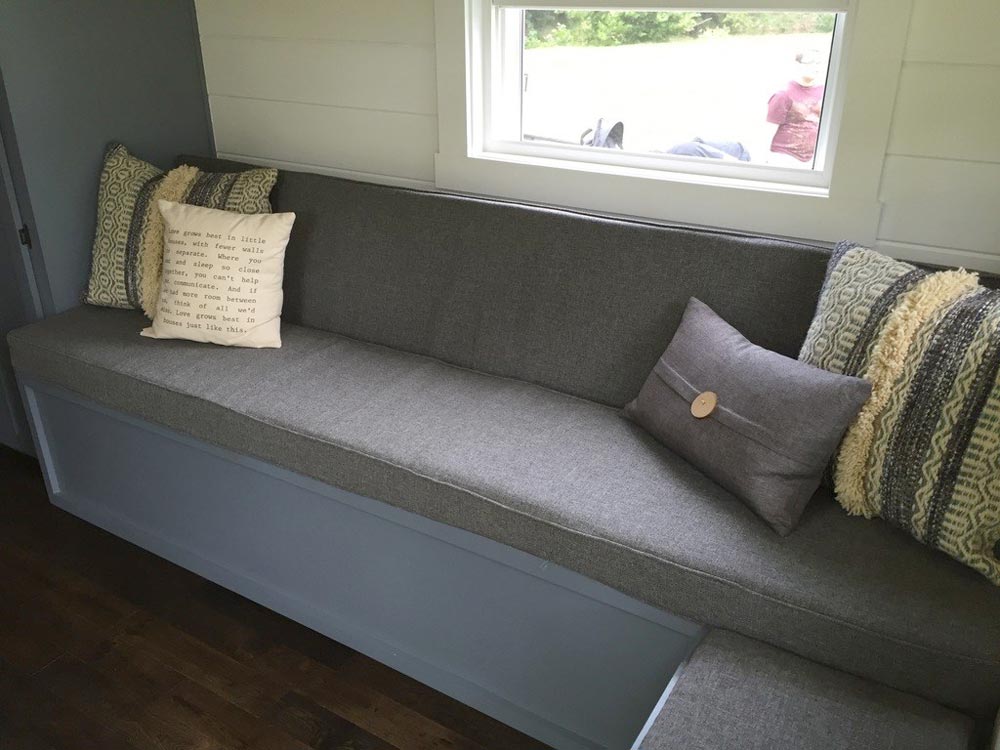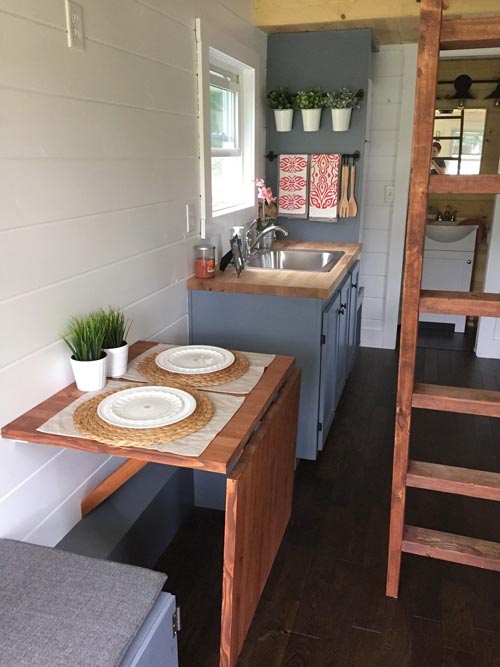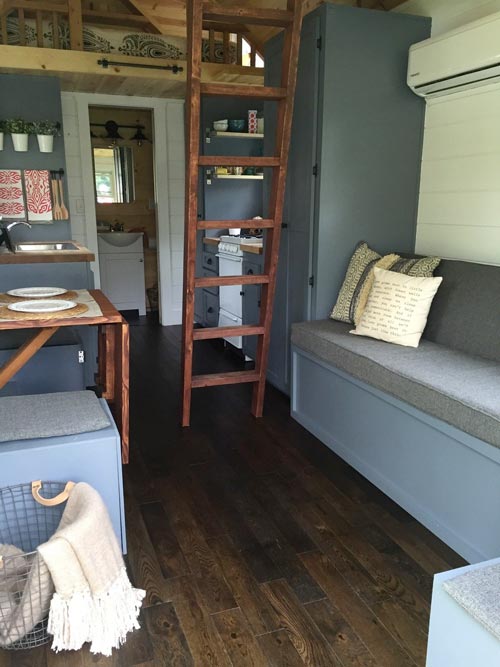 Images © Burrow Tiny Homes
Follow Tiny Living on Facebook, Pinterest, and Instagram to get our latest tiny house updates!
​Subscribe ​To Tiny Living
Receive our ​newsletters with all the latest tiny house updates!
Give it a try, you can unsubscribe anytime.