Originally designed and built in 2011 by Malissa and Chris Tack, the Tiny Tack House was used as their primary residence for four years and now it is available as an Airbnb rental. The 140-square-foot tiny house is located in Everett, Washington.
The Tacks built the tiny house in just seven months and it cost under $20,000 in materials including salvaged and sustainably-sourced wood.
The exterior consists of cedar siding and a metal roof with double dormers for the bedroom loft.
Inside is a 6'3″ long couch, two tables (they both worked from home), and the bathroom is fitted with a wine barrel shower.
Nightly rates start at $107. You can view more details on their Airbnb listing.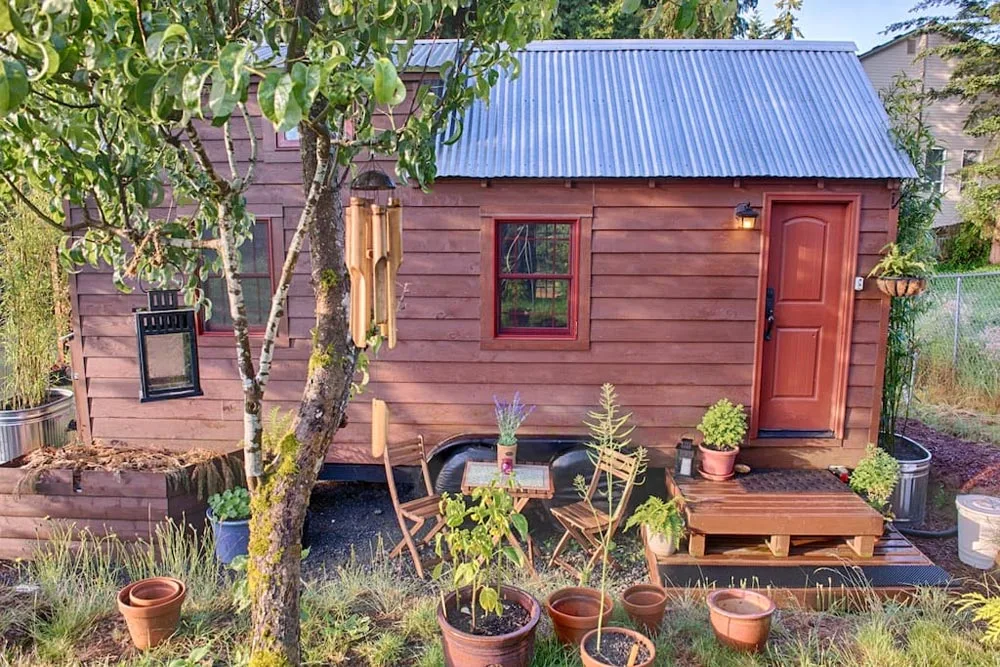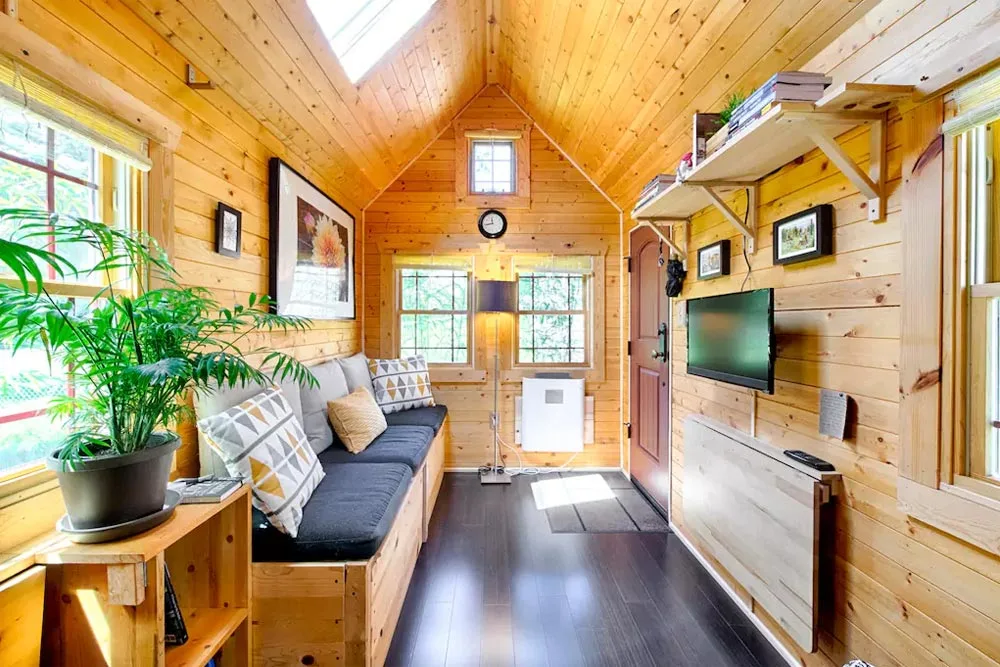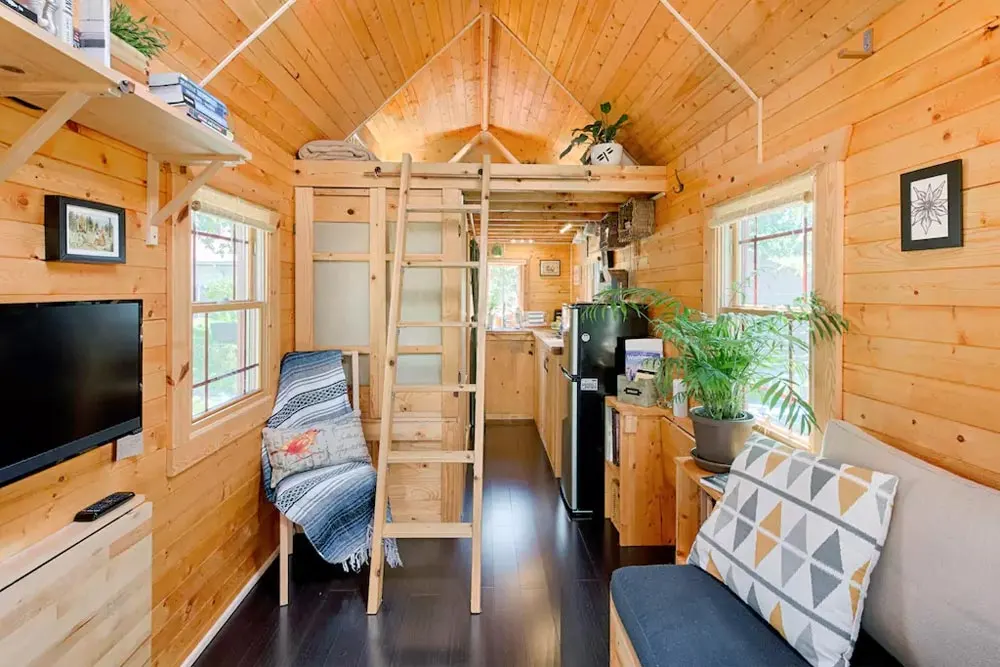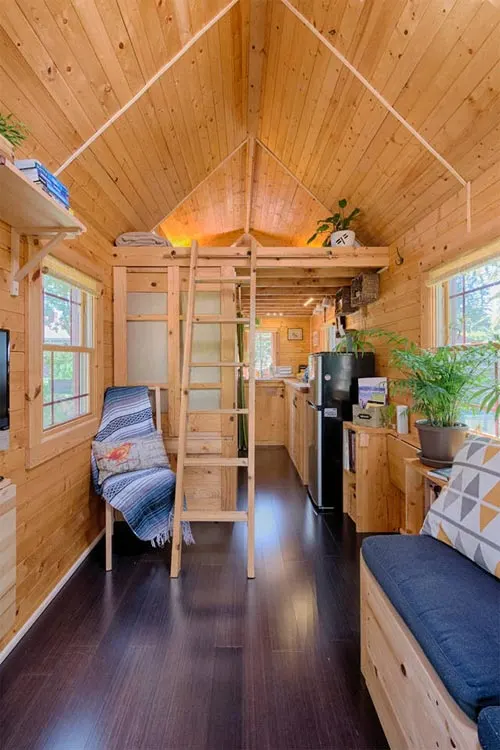 Images © Tiny Tack House