Thermal solar and hydronics expert, Bob "Hotrod" Rohr, built this colorful tiny house named Starlighter. Radiantly warm walls and floors, a solar panel system, and 3-1/2″ rigid and spray foam insulation make this a practical, energy-efficient tiny house.
The 160-square-foot house includes a Murphy bed and a bamboo dining table that converts to single bed with storage underneath.
Cork flooring tiles are used throughout the main part of the house and composite flooring is used in the bathroom. The bathroom also has a 32″ fiberglass shower stall and a flush toilet, but it is prewired for a composting toilet as well.
The kitchen is outfitted with a 9.9 cubic foot refrigerator, a two-burner infrared stovetop, and a large toaster oven. There is also a 12 gallon hot water tank in the house.
An 8'x4′ pressure treated deck mounts on the front of the trailer during travel.
The list price for the Starlighter is $35,000. You can view more information on Bob's website, Show-Me Tiny Homes.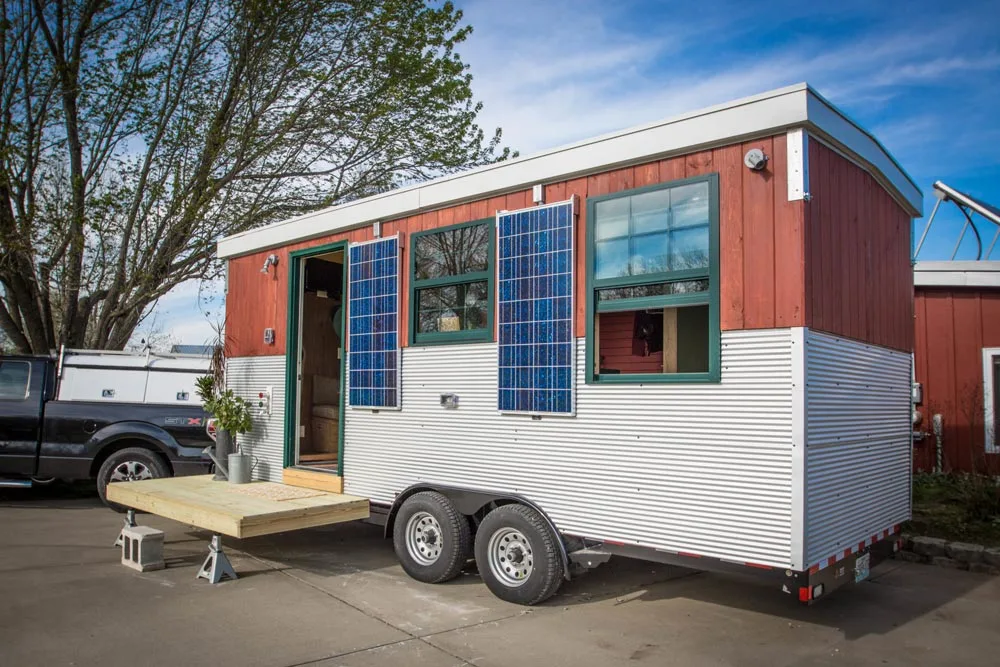 Images © Show-Me Tiny Homes