The Snails Away was the first tiny house built by Daniel Weddle and is now his primary residence. Located in Bloomington, Indiana, Daniel designs and builds tiny houses through his company, Carpenter Owl.
For the exterior siding, Daniel used maple, cherry, and poplar from dead stand and wind fell trees on his family's property. The reclaimed corrugated metal roof extends down the back side of the house, which is framed with 2″x6″ studs for added insulation.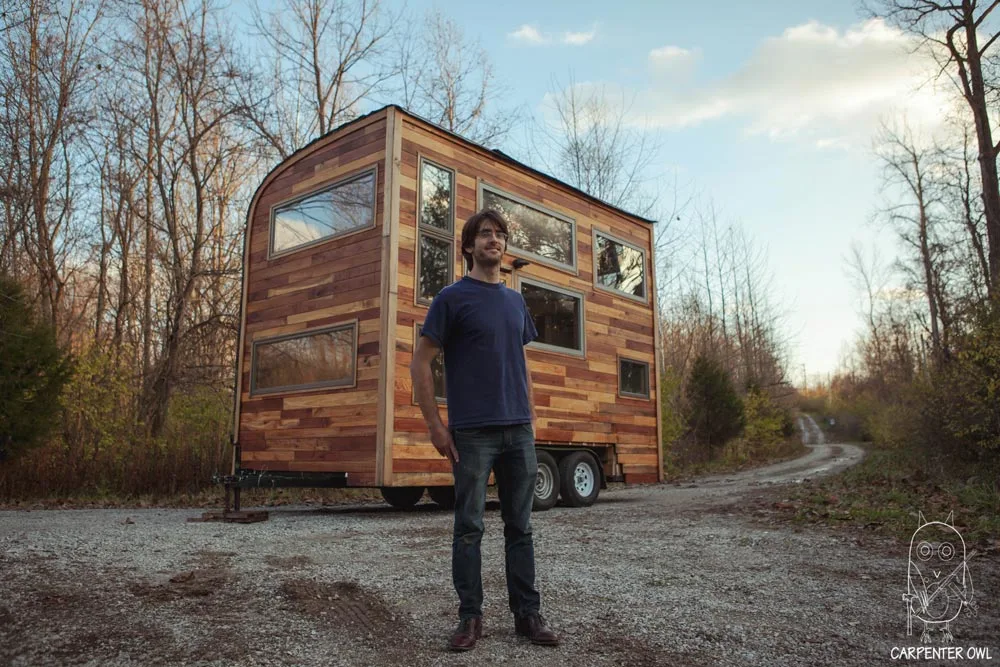 Inside the 16′ tiny house is a beautiful collection of native Indiana woods including cherry, red oak, white oak, slippery elm, poplar, maple, and juniper/eastern cedar.
In the kitchen you'll find a reclaimed copper table, a double bay cast iron sink, slate back splash, and ample storage. Daniel also built a ball jar storage rack from old strips of maple flooring.
A music studio has heavily insulated walls and hard maple floors for America Old Time foot percussion.
The bedroom loft is located above the music studio and faces east so Daniel can wake with the sun. There is also an 18″ deep lofted soaker tub on the west side of the house for watching the sun set.
For more information about the Snails Away, you can visit Daniel's website, Carpenter Owl.
Also available from Carpenter Owl: Honey on the Rock.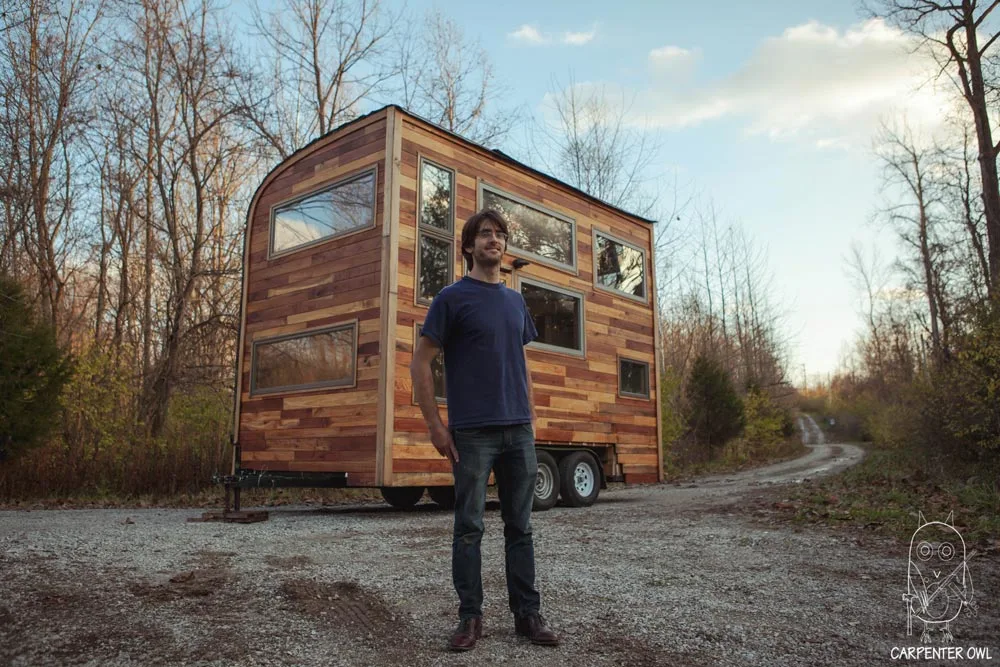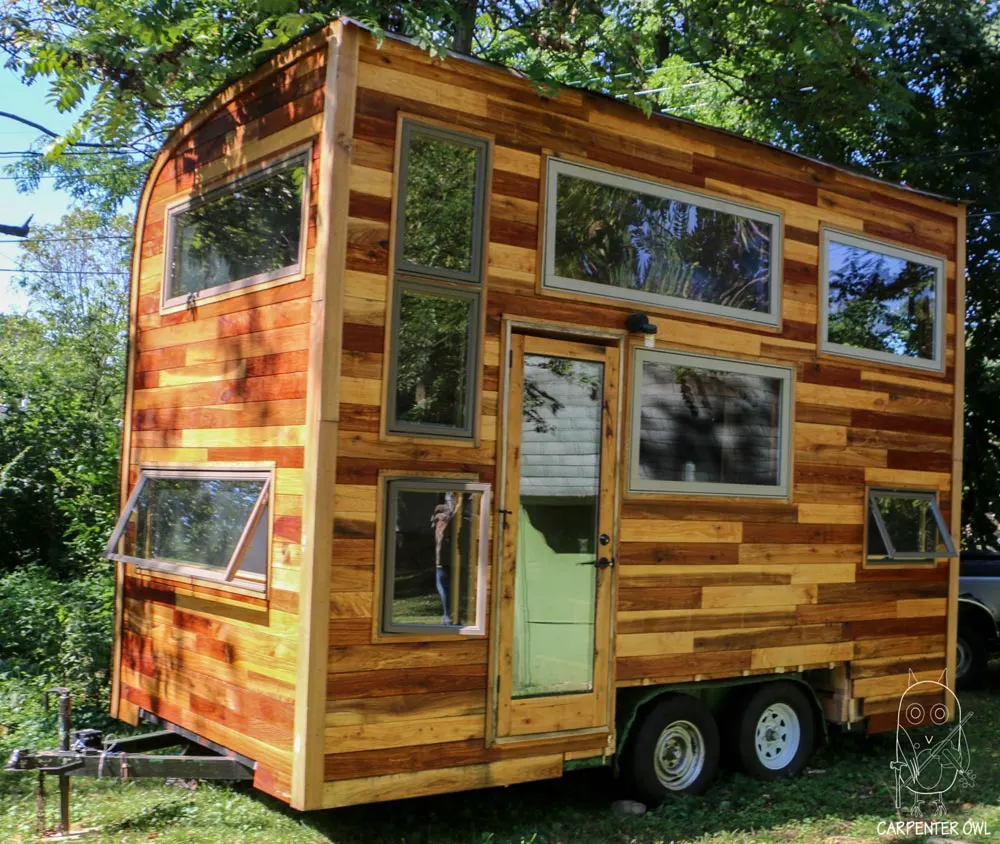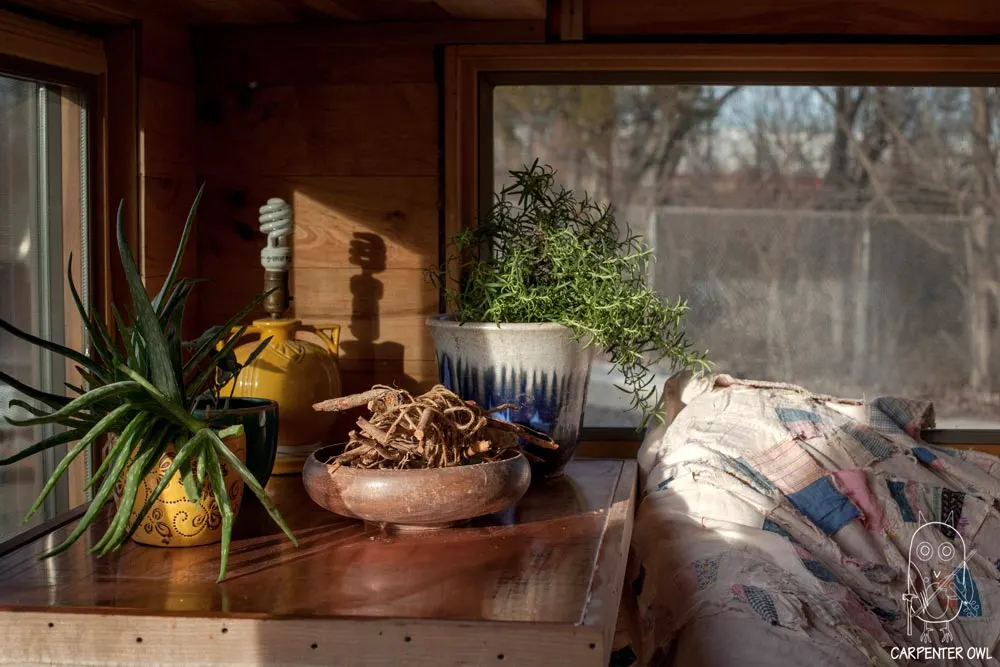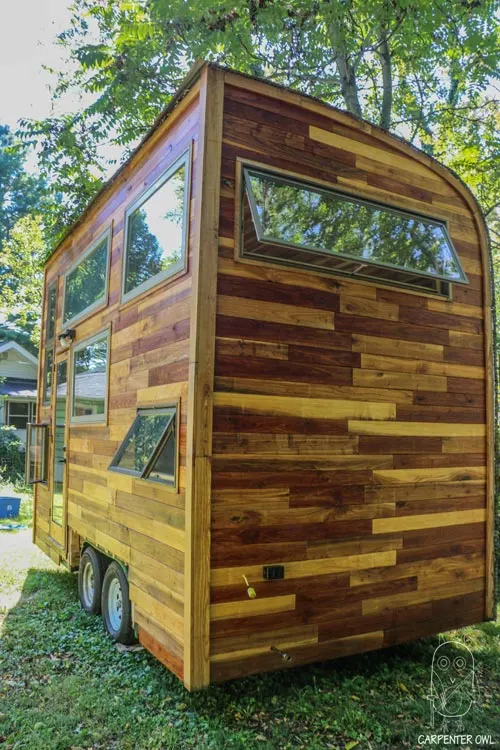 Images © Carpenter Owl