The Rustic Retreat XL is a 40′ shipping container tiny house built by Backcountry Containers, located outside Houston, Texas. The 270-square-foot home was featured in season four of Tiny House, Big Living!
Jon Meier, the owner of Backcountry Containers, built this custom Rustic Retreat XL for his sister-in-law, Emily Flowers.
The container house includes a full rooftop deck, a large bathroom, and a closet that could hold Flowers' 200 pairs of shoes.
The kitchen has a breakfast bar, farmhouse sink, freestanding range, and apartment size refrigerator.
A barn door separates the bathroom and there are extra shelves behind the door when it is closed.
Several options are available with the Retreat, including a layout with two bedrooms or a one bedroom with a dedicated gear/ATV storage room with large exterior doors. You can view more details on the Backcountry Containers website.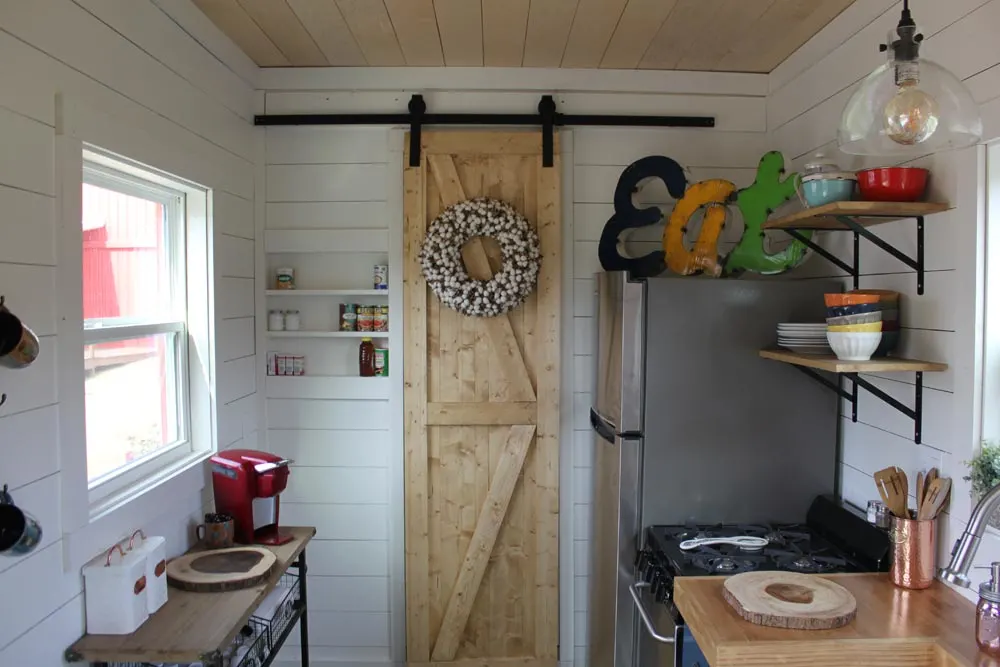 Images © Backcountry Containers