This modern tiny house is located in Gretna, Nebraska and available for nightly rental through Airbnb. The house was built by the owner, Jamison, and is located in a quiet wooded area near a goat farm with plenty of parking.
The house has a bedroom loft with a queen size bed, a sofa bed, and a small kitchenette with a refrigerator, sink, and coffee maker. There is an electric heater, on-demand water heater, and a composting toilet.
This tiny house currently has approximately 300 reviews on Airbnb and a 5-star rating. Nightly rates start at $66.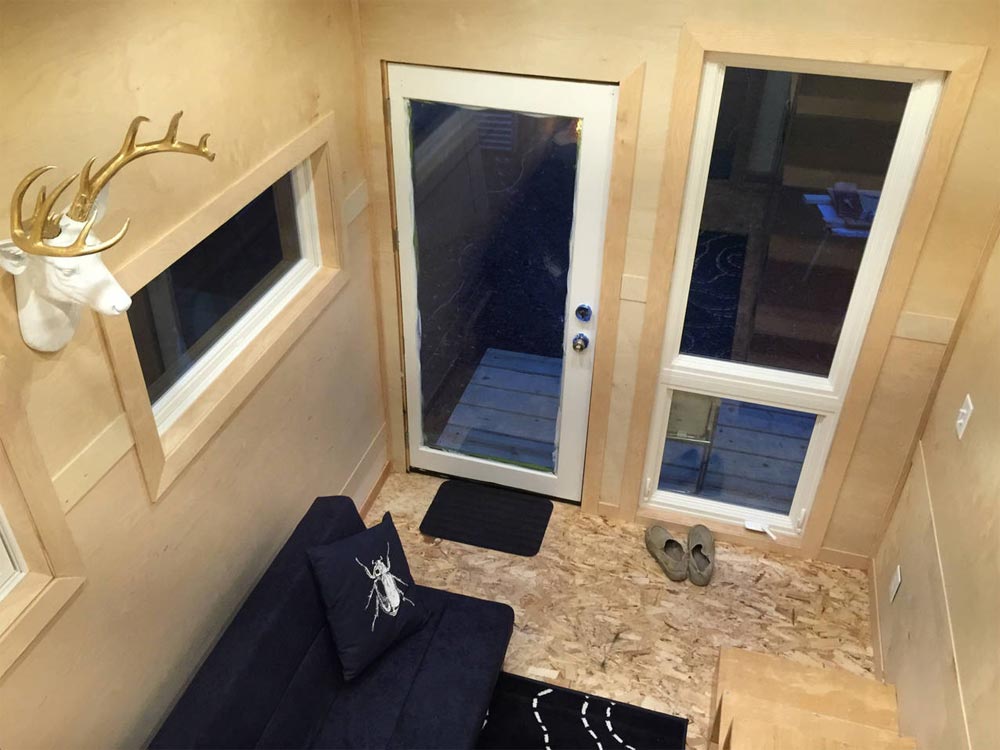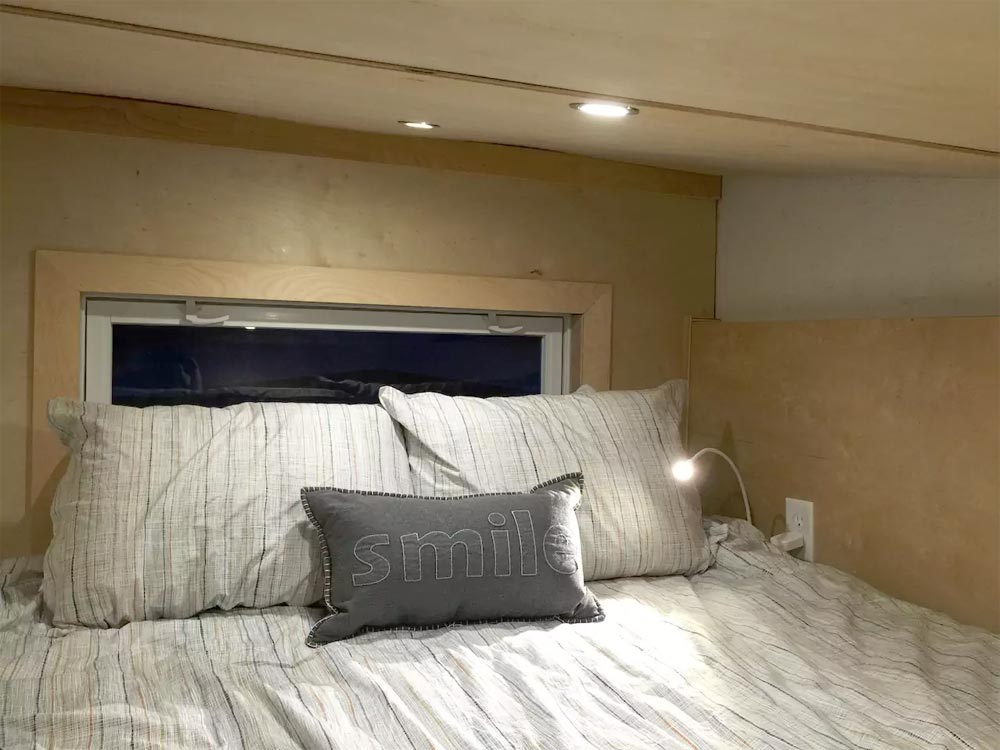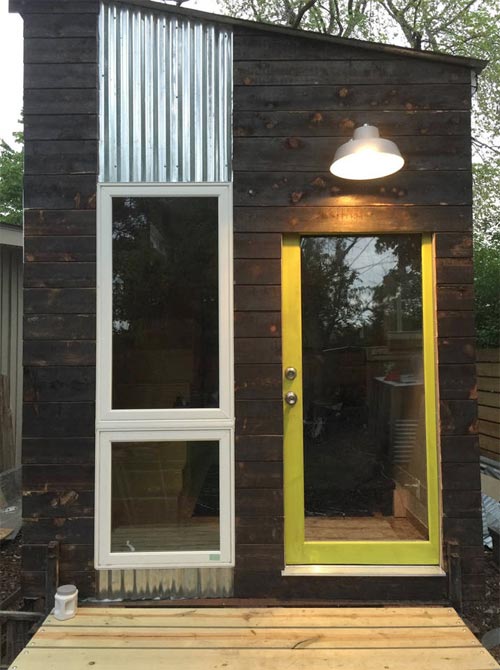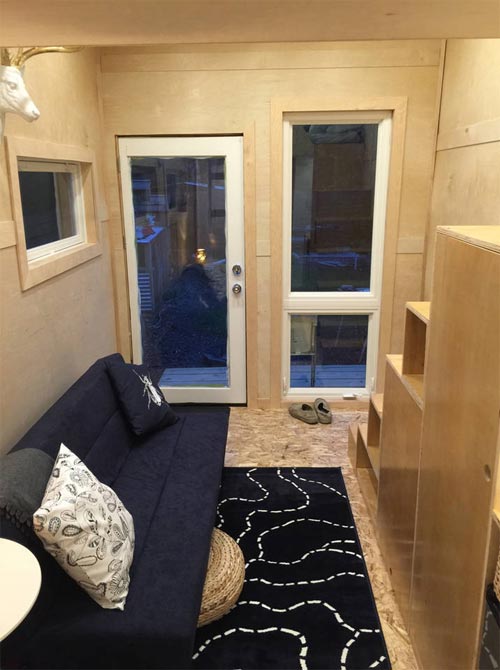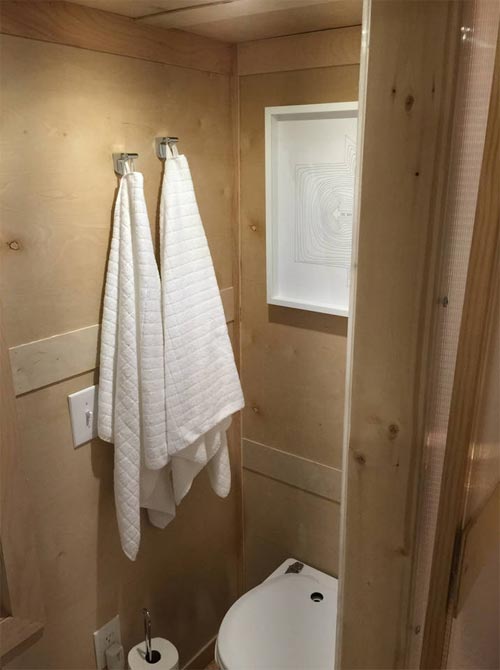 Images © Jamison
Follow Tiny Living on Facebook, Pinterest, and Instagram to get our latest tiny house updates!
Subscribe To Tiny Living
Receive our weekly newsletters with all the latest tiny house updates!
Give it a try, you can unsubscribe anytime.