Florida couple Rebekah and Robert Sofia built their own tiny house, the Gypsy Mermaid, and it is one of the most artistic, creative builds we've seen! They used a variety of reclaimed materials and one-of-a-kind items.
The charming exterior was built using reclaimed cedar siding and corrugated tin. Reclaimed windows, including a porthole and Pella window, were restored and used.
Inside, the Gypsy Mermaid lives up to its name. Hand-carved curved cypress rafters stand out against the white plaster ceiling.
There is a brick oven (pizza!) with beautiful handmade copper door.
A large chandelier hangs in front of the bedroom loft, which is lined with detailed trim.
In the bathroom is a pebble floor, clear vessel sink, and shower.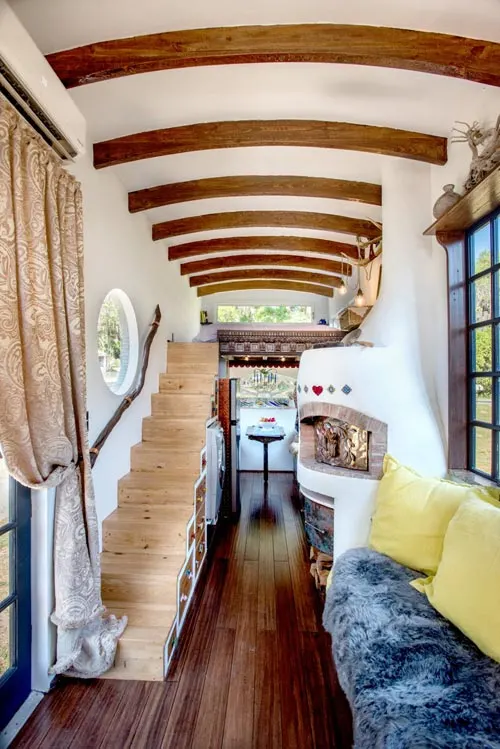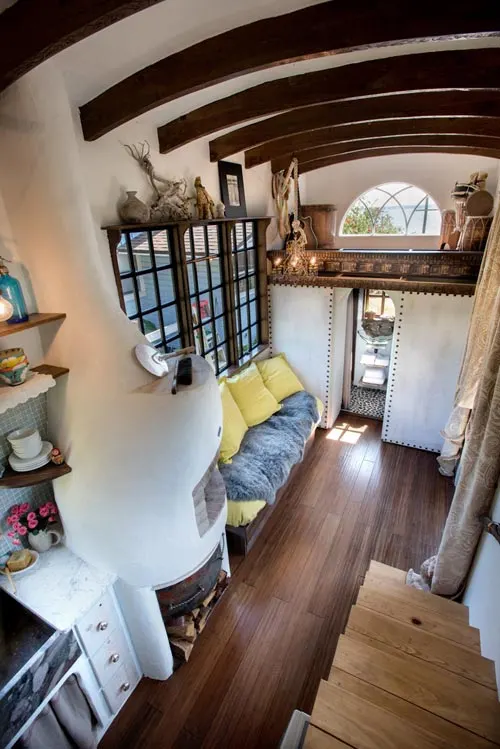 Images © Rebekah & Robert Sofia