Located on two acres just outside Invermere, British Columbia, is this rustic modern tiny house with a large deck overlooking trees and mountains. The tiny house is available for nightly rental through Airbnb.
The exterior is a mix of cedar shake shingles, cedar siding, and corrugated metal. The south-facing home has clerestory windows and a full light front door with side windows.
In the living room is a gas fireplace and murphy bed. The full kitchen includes a gas range, refrigerator/freezer, stainless steel sink with commercial faucet, and upper cabinets. The U-shaped counter has an overhang that seats two.
The master bedroom loft is located above the bathroom and kitchen. In the bathroom is a flush toilet, washer/dryer combo, vanity, and shower.
The tiny house is located within walking distance to a provincial park which fronts onto Lake Windermere.
Nightly rates start at $104 USD. For availability and more information about the Creekside Acreage Tiny House, you can visit their Airbnb listing.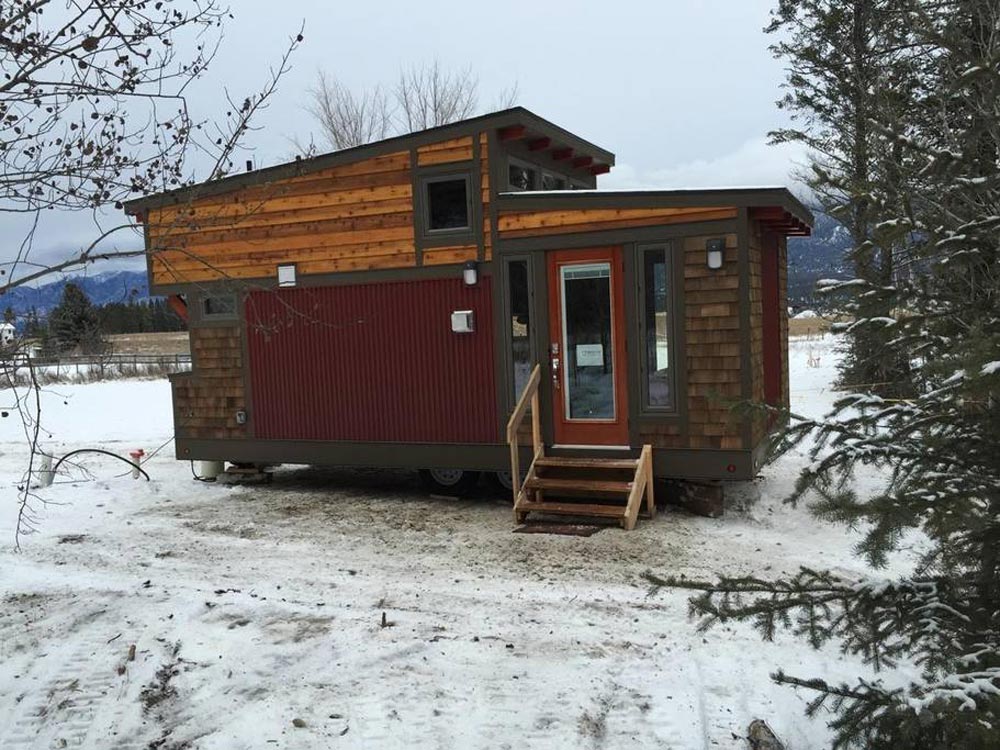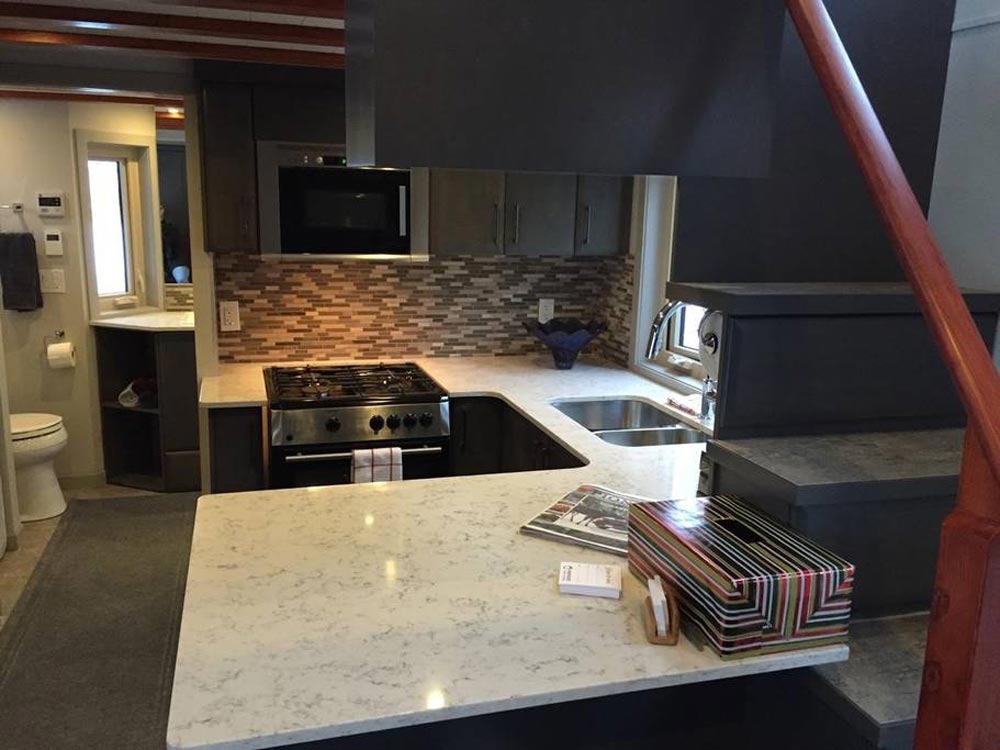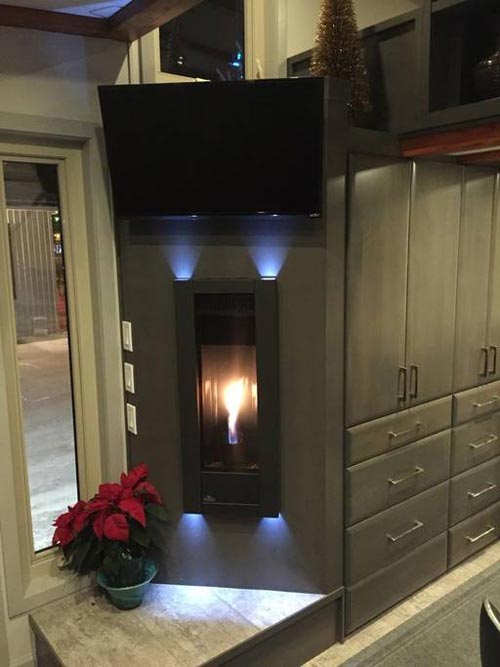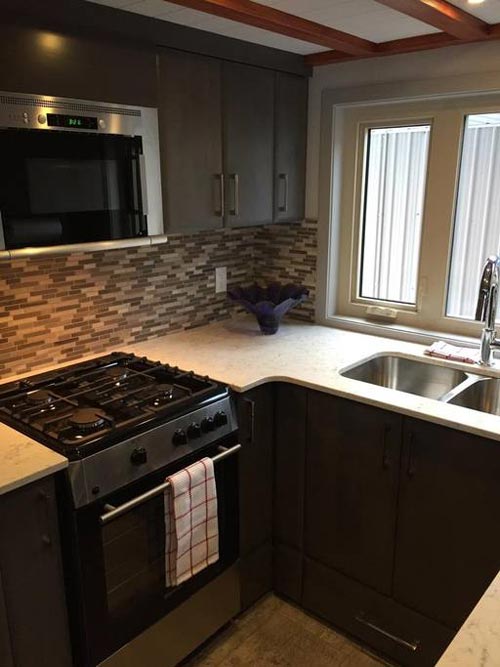 Images via Airbnb
Follow Tiny Living on Facebook, Pinterest, and Instagram to get our latest tiny house updates!
​Subscribe ​To Tiny Living
Receive our ​newsletters with all the latest tiny house updates!
Give it a try, you can unsubscribe anytime.